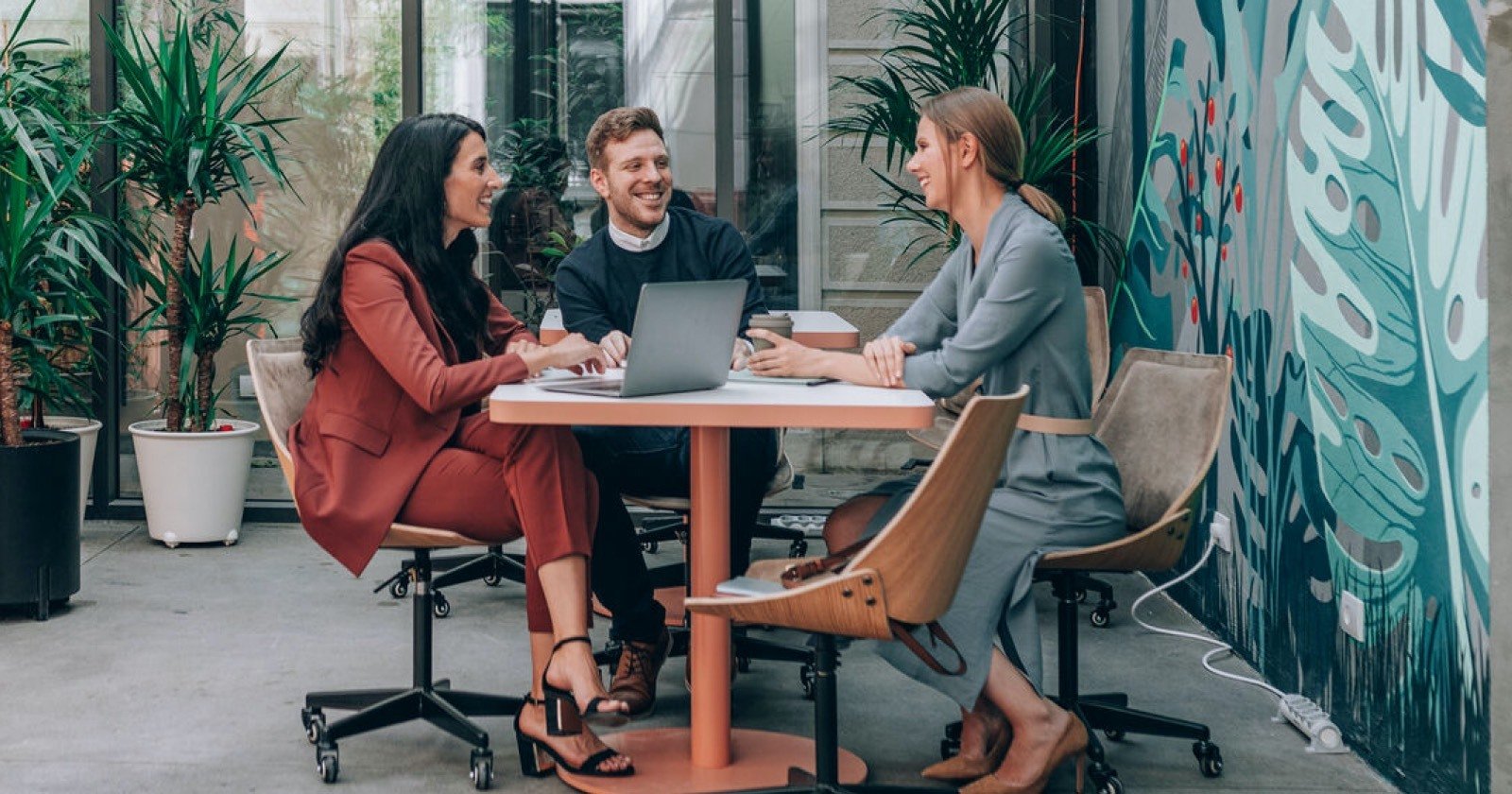 Most homebuyers look at dozens of houses before finding the perfect one, but they tend to be less picky when it comes to choosing a real estate agent. In fact, 7 out of 10 homebuyers don't even interview their agent before deciding to work with them. This is a massive missed opportunity. Agents play a pivotal role in helping buyers find homes that fit their needs and getting a leg up in competitive markets. Not only do agents provide tremendous value and insight during the shopping process, real estate agents can also offer guidance and represent your interests when you're ready to make a bid. Working with the right real estate agent can make the difference between landing your dream home in a few weeks or losing out on bid after bid—why wouldn't you shop around to find the right one?
What does a real estate agent do?
In the most basic terms, real estate agents and Realtors are licensed professionals who facilitate the buying and selling of homes. The key difference between the two is that a Realtor is a real estate agent who is an active paying member of the National Association of Realtors (NAR) and has passed an additional course on the NAR code of ethics. In practice, all real estate agents are held to the NAR code of ethics and the two titles can be used interchangeably.
At the beginning of your house hunt, you'll share some details about your homebuying goals and your agent will look for listings that fit your search criteria. Your agent will set up home tours or walkthroughs and act as an advocate during the bidding and closing process. Your agent will also help you navigate paperwork, make any offers on homes you're interested in, and handle communication with the seller until the transaction is finalized. Having a competent, trustworthy expert on your side can be the ticket to avoiding common mistakes and overcoming unexpected obstacles in the homebuying process.
But finding agents who are both good at their job and easy to work with isn't always simple. There's some truth to the industry saying that 20% of the agents do 80% of the business. In other words, you may need to connect with a couple of real estate agents or Realtors before picking "the one". Here are some guidelines for how to decide which agent is a good fit for you.
How to choose a realtor
Buying a house is an extremely important purchase, but it's not a very frequent one. Because of this, homebuyers need to enlist the guidance and expertise of different industry experts along the way. Real estate agents are accustomed to navigating competitive markets and they can help your offer rise to the top, but only if you're working with someone who knows what they're doing. Ergo, you need to look for an agent with a proven track record of success.
You should also choose an agent that you're comfortable working with. The house hunt can sometimes take months, especially in competitive markets. Working with an agent who shares your communication style can help make the experience enjoyable rather than stressful. Spend some time thinking about the type of person who you'll be able to work well with: for example, do you want someone who is patient and willing to guide you through the homebuying process step-by step? Or do you want someone who works fast and gets straight to the point? (Your answer will probably be different depending not only on your personal style but also on your experience. If you're a first-time homebuyer or unfamiliar with the area in question, you may be partial to an agent that's a bit more hands-on and available to answer questions.)
Here's how to make sure your agent can deliver the best experience for you.
Sandra, a Better Real Estate customer, worked with Renee, a Better Real Estate agent, to find and buy her home in less than 60 days.


Read how Sandra bought her home in less than 60 days by working with a Better Real Estate agent
Questions to ask a realtor
To kick off your search for an agent, read online reviews and talk to their former clients if possible. Get a feel for what it might be like to work together, as well as an overview of their recent wins. Once you find a few options, you can dig in with some specific questions:
Does your agent understand your priorities?
Knowing how to narrow your search is the best first step in any homebuying journey. A skilled real estate agent or Realtor can help you optimize your time and zero in on homes that tick all your boxes. Otherwise, shopping for a home can be all-consuming and emotionally draining. As you get further into your search, you'll only want to view homes that you actually like and that you have a chance of winning. Having an agent to help filter out the duds is key to keeping spirits high and conserving energy throughout the ups and downs of the process.
Does your agent have local knowledge of the area that gives you a competitive advantage?
You should decide on the factors you want to prioritize in your neighborhood search (schools, walkability, proximity to transit, etc.), and share that breakdown with your prospective agent early in the house hunting process. Reviewing these non-negotiables will help you get a feel for the extent of their local knowledge, which is one of the biggest assets an agent brings to the table. If they can provide details about the community and help ensure that you'll see houses that fit your criteria, you're much more likely to find a home faster.
Is your agent respectful of your budget?
You should be upfront with your real estate agent about your homebuying budget. Going into the shopping process with a pre-approval letter will help clarify which houses are realistically in your price range. Your agent can also point out crucial property details during walkthroughs that could impact affordability, such as potential costly repairs, high property taxes, or HOA fees. Realtors and real estate agents can help you stay focused during your home search; when it comes down to deciding if a house is really right for you, agents know which questions to ask.
How responsive is your agent?
Having an open line of communication with your agent makes a big difference, particularly in competitive markets. Buyers are making bids on homes they've never seen in person, properties are being listed and sold within days, you need an agent that's available and aware of market movement. This is even more critical if you're buying and selling a home at the same time. With so many moving parts, you need an agent who can keep up with the day-to-day developments and help you meet critical timelines. At Better Mortgage and Better Real Estate, you can talk or text your team 24/7 and stay consistently updated.
Does your agent have a history of closing on properties similar to the kind of home you want to buy?
If your potential agent has had direct and recent success with homes in the location and price range that fit your search, you can benefit from those relevant strategies and insights. Leveraging their experience will help you win the home you want.
Find a real estate agent that fits your needs
Working with a good agent who understands your priorities is a huge asset in the shopping, bidding, and closing process. Ready to get started? Better Real Estate agents have track records of success and are fully vetted. By working with a Better Real Estate agent you could save $2,000 on closing costs if you choose to finance with Better Mortgage.*