A realtor's guide on finding the perfect home
Published February 23, 2021
Jennilee Bennett is a Better Real Estate Agent and lifelong resident of the Pacific Northwest. She specializes in the Seattle market and uses her firsthand knowledge of the area to help people find homes they love.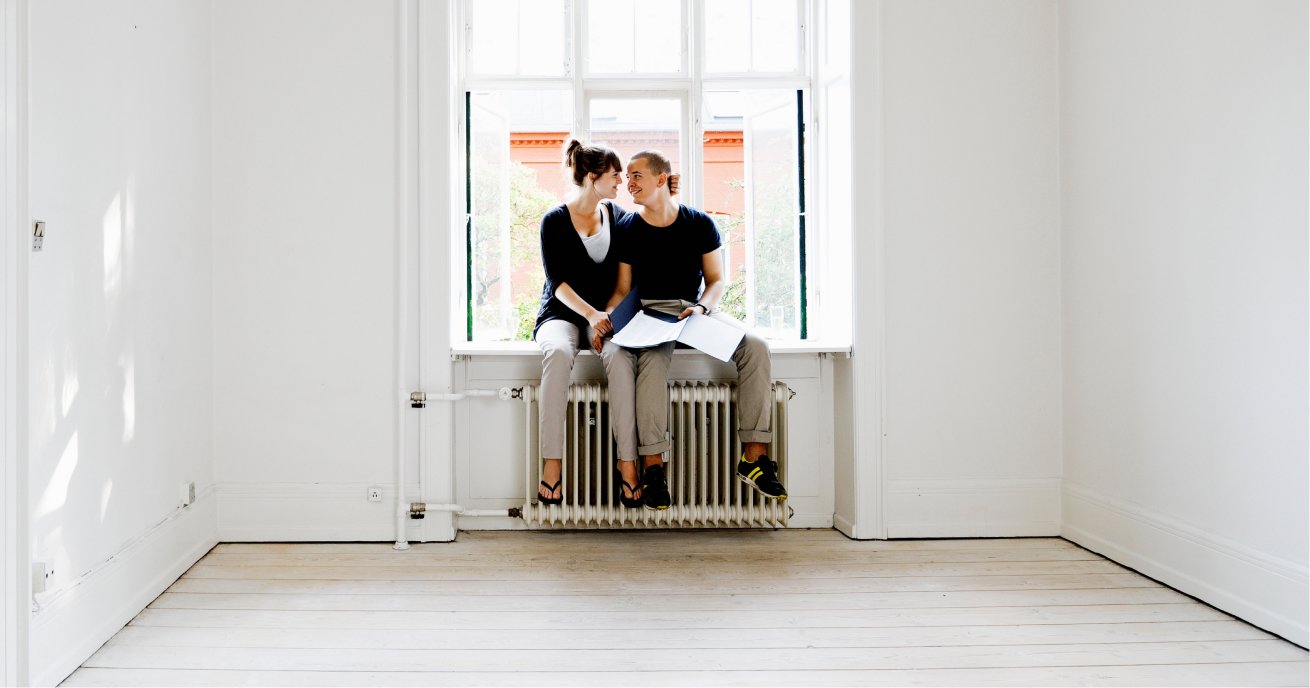 What You'll Learn
Tips for starting your home search on the right foot
What questions to ask before, during, and after a home tour
How to utilize your real estate agent in the homebuying process
Many of my clients have romantic notions about buying a home; they set out on a journey to find "the one," and think they'll know it when they see it. However, finding the right home requires more than a gut feeling. Before you start scheduling tours, it's worth taking the time to budget and plan and get the clearest understanding of what you're looking for in a home. Then you'll really know when you've found the one, and you can hit the offer stage with confidence.
In the current market, buyers are facing unique circumstances. Lower inventory is leading to prolonged house hunting and more competitive bidding. That doesn't mean you can't find your dream home, it just means you may need to adjust your considerations slightly. That way, when you do find a match, you won't miss out on it.
How to choose a house
Is it in your price range?
Understanding how much home you can afford is a crucial first step in your shopping process. Without an accurate budget, you might be tempted to drag that maximum price slider higher as you comb through online listings. To avoid overextending yourself on a mortgage, remember that the asking price is just one part of the cost equation. The interest on your mortgage, along with homeowners insurance, property taxes, and HOA fees will impact the affordability of a home. Make sure you understand the associated costs of each property you visit and how those expenses will impact your monthly mortgage payment. If a home is going to put you over budget every month, it's not the right fit for you.
There's a reason why many people choose to get pre-approved before they see any homes. Not only is this a great tool for budgeting, it also gives your agent a solid jumping off point as they search for homes in your price range. On top of that, a pre-approval letter is the best way to show any seller or seller's agent that you mean business. Getting pre-approved with Better Mortgage takes as little as 3 minutes and doesn't require a hard credit check.
Does it meet all your needs?
Once you have a budget, you can decide what you're looking for in a home. It all starts with a wish list. Are you looking to upgrade from a tiny apartment and finally get some outdoor space? Perhaps you want somewhere that's move-in ready and situated in a particular school district. A good strategy for separating the nice-to-haves from the need-to-haves is to ask yourself how easy (or even possible) it would be to change each feature after you move in.
For example, let's say you want a state-of-the-art kitchen and you're looking at a home that has an outdated stove and dishwasher. In the long run, it's relatively simple and inexpensive to update a few appliances, so it might be worthwhile to compromise if you love other aspects of the home. In this instance, "state-of-the-art kitchen" may fall into your list of nice-to-haves.
On the other hand, you may have some items on your wish list that are more difficult—or downright impossible—to change after you move in. For example, privacy might qualify as a need-to-have since you can't change the physical location of your home after you move in. Once you determine your top priorities, you can more efficiently evaluate whether or not a house suits your needs.
See how more homebuyers found their perfect homes.
Have you factored in location?
There's a reason that real estate agents harp on location! It plays a major role in determining cost and finding a property that meets your need-to-have criteria. Once you know your budget, you'll be able to zero in on neighborhoods with property values in your range. You'll also be able to search based on lifestyle priorities that might be location-specific. For example, if you have children, you may want to narrow your search based on school districts. Alternatively, you may care more about access to public transportation.
It's always a good idea to familiarize yourself with the areas you're searching and understand the impact each neighborhood will have on your daily life—from grocery shopping to commuting. The surrounding area can help inform whether a home is right for you. Take notice of things like vacant buildings, commercial activity, and any signs of development that might affect property values in the future or determine how your investment appreciates over time.
Keep in mind that your agent can be your advocate here—if you clearly communicate your homebuying goals, an agent will help filter your search and find options that fit your criteria. They can also provide valuable insight on specific neighborhoods and address any questions/concerns you might have.

Don't have an agent yet? Find one here.
Did you ask the right questions?
As you tour different properties, try not to get distracted by the small stuff. As startling as bad wallpaper can be, it's ultimately an easy change. Look beyond the stylistic detractors. If you stay focused on what's really important to you—the outdoor space, the open floor plan, whatever it might be—you'll have a more accurate understanding of whether a home fits your needs. Will a growing family feel comfortable here? Is there enough square footage to have a WFH space? What will it be like when your in-laws visit? These kinds of hypothetical questions can help you determine if a home is really a good fit for your goals and lifestyle.
Pay attention to the condition of the homes you see and don't be shy about digging into the nitty-gritty details. Quick tips: Run the faucets to test the plumbing, flick switches to make sure there are no electrical issues, open and close all windows and doors, give the garage door a test run, double check that every feature is in working order. All this can help you get an accurate sense of whether the home is move-in ready or requires renovations. A home tour is also when you can look for signs of damage or dated structural features. What condition is the roof in? Will the windows need to be replaced? The answers to these questions might not qualify as deal-breakers, but they can give you a clearer understanding of potential future costs (and ways to boost resale value). For example, an unfinished basement could really be an opportunity in disguise—converting it to a finished space will most likely deliver a return on your investment if you ever decide to move.
Following the onset of the COVID-19 pandemic, virtual tours have become far more commonplace in the real estate market. Pro tip: take advantage of these! Video walkthroughs are a practical way to screen properties without actually going on site, and they can provide an initial sense of whether something is or isn't right for you. Visiting a property IRL can definitely give you a clearer grasp on certain details like size and layout, but it might not be necessary. In 2020, 63% of buyers made offers on homes that they hadn't actually visited in person.
Get matched with a Better Real Estate Agent
A solid understanding of your priorities will help you stay laser-focused as you start viewing homes and (hopefully) not get distracted by the small stuff. From there, maintaining a clear budget and digging into the details of the property should give you a clear indication of whether a house meets your needs at the right price point. Lean on your real estate agent for support during your search, and be patient. Some people find their dream home immediately, while others need to see dozens of properties before they land on the right fit.
However long it takes, having an agent helps when you do find the home you want: from putting in the offer and negotiating with the seller to sorting out your final closing details, agents are there to guide you through the process. And by working with a Better Real Estate agent you can save $2,000 on closing costs if you choose finance with Better Mortgage.*