What is a Mortgage Pre-Approval?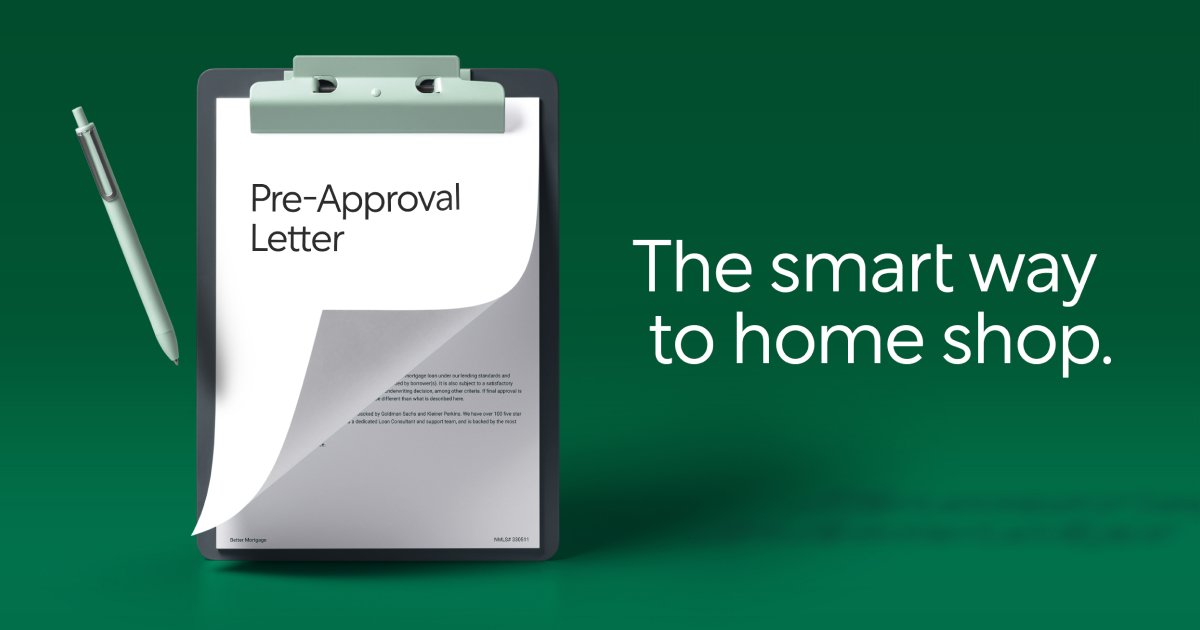 If you're considering buying a house, you're probably wondering how much you can afford. The last thing you want is to fall in love with a house that ends up being out of your budget. Or even worse, to seal the deal on a house you can't comfortably afford.
A lot of online calculators claim that they can tell you how much you can afford, but for most homebuyers, what they end up qualifying for is often less (or different) than what their calculator guessed. So what's a more accurate way to figure out your budget? Getting a pre-approval letter from an actual mortgage lender.


What's the pre-approval process like?
At Better Mortgage, the online pre-approval process takes just 3 minutes. First, we'll ask for your self-reported property information, income, and assets, as well as a soft credit pull (this won't affect your credit score). We use bank-level security, so your personal information is safe and secure. Next, our technology will instantly match you with the best mortgage options available based on the information you provided. What's the end result? A free, no commitment pre-approval letter that gives you an accurate estimate of how much you can borrow for your future home.
How to use your pre-approval letter
Your online pre-approval letter can be one of the most accurate ways to understand your house hunting budget without going through the entire mortgage underwriting process. If you're not satisfied with the estimated price range in your pre-approval, you can schedule a free Homebuying Readiness consultation to find out what steps you may take to qualify for your dream home in the future.
Once you're ready to make offers, your pre-approval letter tells agents and sellers that you're serious about purchasing a home. It also gives you an edge over other homebuyers who don't yet have the proof that they're financially ready to purchase.
You can use your Better Mortgage account to download your pre-approval letter or share it electronically with your agent to give them a better understanding of your purchasing power. We also let you customize your pre-approval letter if, for example, you're bidding on a home with a listed price that's much lower than your pre-approved amount. In this instance, lowering the number on your pre-approval letter can help you avoid back-and-forth negotiations with sellers who know that you can afford to pay more than what their home is worth.
Remember, the pre-approval soft credit pull doesn't affect your credit score, so you can make as many pre-approval letters as you'd like. A mortgage pre-approval lasts 90 days because of industry regulations - but you can easily get pre-approved again if you run out of time. Ready to take the first step towards buying a home? Get pre-approved online with just a few clicks.