Benefits of buying a house online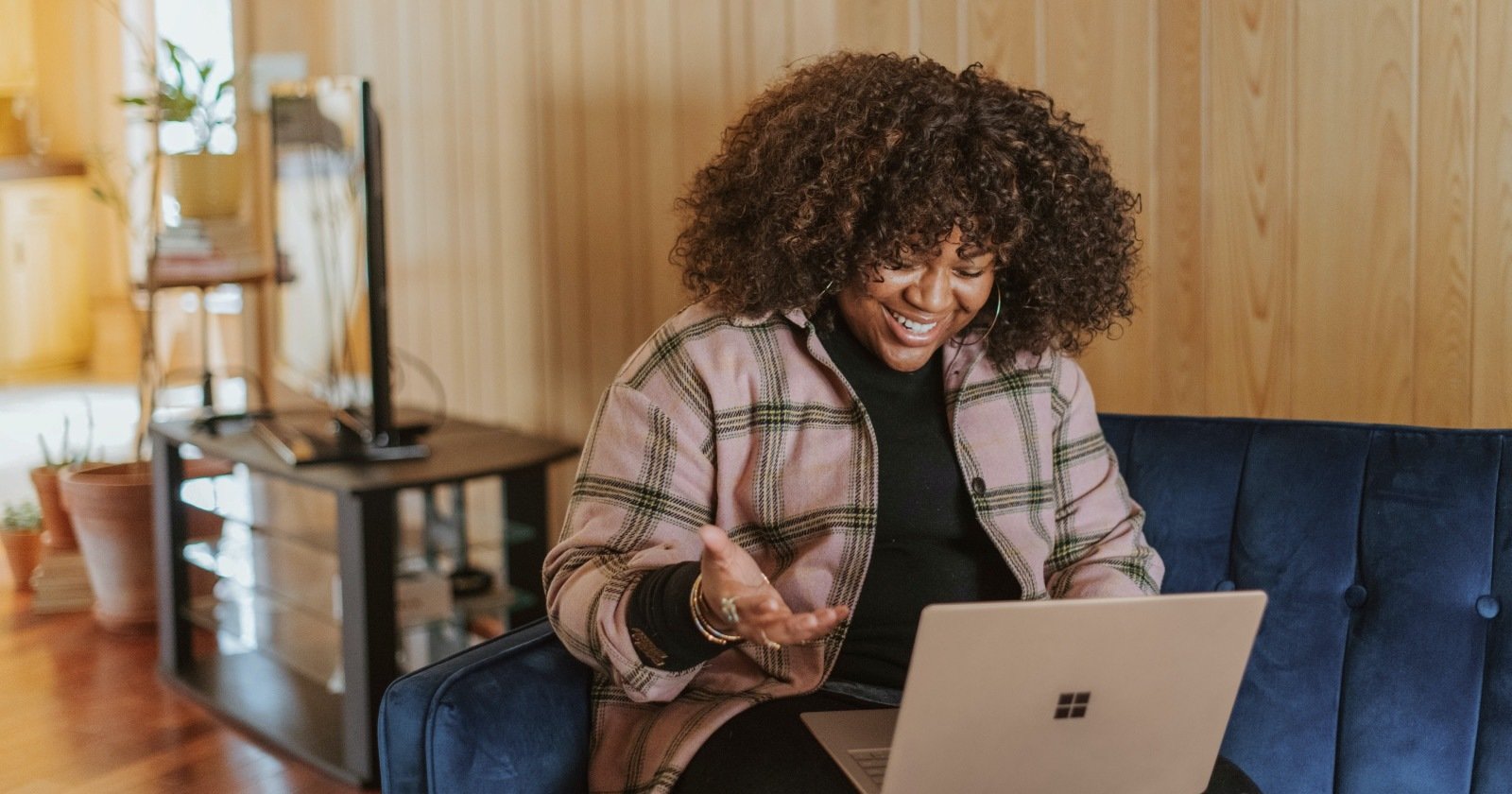 What You'll Learn
How to buy a home online, from getting pre-approved to making an offer
Why it may be cheaper, faster, and safer to work with a digital lender
What to expect when you work with Better Mortgage
The internet makes just about anything possible: you can get groceries delivered to your doorstep, instantly stream any movie or song in the world, even order a car from the comfort of your couch. But what about buying other big-ticket items online, say...a house?
These days you don't have to wait around for a bank to pencil you into their schedule or spend time driving to an office—you can start the mortgage process in a few clicks with a digital lender. And while it's true that not everything about homebuying can be automated (for example, you still have to physically go to the closing table to sign your final documents), digital lenders do cut out inefficient steps and bring more transparency to the process. Especially during the pandemic when contactless solutions were king, online homebuying just made sense for many homeowners—about 35% of our borrowers completed applications from a mobile device in 2020. But does it still beat the brick-and-mortar experience? Ultimately, it depends on what your priorities are. Let's take a look at the pros and cons of buying a house online.
How to buy a house online
No matter what kind of lender you choose, funding a home takes time. If speed is important to you, it might be best to go with a digital lender whose online tools make it possible to accomplish certain tasks in a few clicks. For example, you could close about 10 days faster than the industry average when you work with Better Mortgage. Either way, here's how the process works:
Getting pre-approved
Buying a house starts with budgeting. You can't move forward in your home search without a sense for how much money a lender is willing to let you borrow and the types of loans available to you. The best way to really understand your budget is to get pre-approved by sharing some basic information about your credit, debt, income, and assets. This process can be slow and frustrating if you're working with a traditional lender— in-person meetings can make a simple process like sharing documents take twice as long once you factor in travel time and working around their office hours. Digital lenders streamline things considerably; at Better Mortgage, you can get pre-approved for free in as little as 3 minutes, and when it's time to share your documents, you can upload those anytime, anywhere. If you're not ready to get pre-approved, you can use tools like our online affordability calculator to get a general sense of your budget.
Shopping for houses
Today the home browsing and shopping process is digitally driven across the board—swiping through listings, saving your search settings, sharing your favs with an agent, it all happens in the palm of your hand. So even if you choose to finance your home with a traditional lender, you'll still need to leverage online shopping tools to find listings that fit your criteria; from there, you or your agent can schedule on-site visits. If you're not shopping in your local area (or even if you just prefer to digitally screen homes before you visit in-person) most agents are able to schedule and facilitate remote-friendly viewings.
When you complete your online pre-approval, you'll be able to more accurately set a price range for your home search, and you'll receive a pre-approval letter which signals to agents and sellers that you're a serious buyer. There's no rule that says you have to get pre-approved before you start seeing houses, but having that letter will allow you to move more quickly in the event that you do find a home you want to bid on. The same goes for having an experienced agent on your side. Real estate agents can not only offer tons of valuable insights about the neighborhoods you're considering, they can also schedule home tours, point out potential problems during walkthroughs, and be your advocate during the bidding process. Because of this, having an agent who understands your priorities can be the difference between landing a successful bid and missing out on home after home. At Better Real Estate, we can seamlessly match you with a trusted agent to get the ball rolling on your search. Not only does this streamline the shopping process, by working with a Better Real Estate agent you could save $2,000 on closing costs if you choose to finance with Better Mortgage.*
Comparing lenders
Houses aren't the only thing you'll be shopping for when you're house hunting—finding the best lender and loan also requires a little bit of browsing. Online lenders make it easy to compare mortgage products with instant Loan Estimates. (At Better Mortgage, we provide a Loan Estimate as soon as you create an account.) A Loan Estimate is a standardized document that contains a detailed rundown of all the expenses associated with your loan, such as third-party fees and closing costs. While some of these numbers might fluctuate a bit before you close, these documents are generally considered the best way to compare costs between lenders.
At Better Mortgage, we've optimized our process to eliminate unnecessary costs like processing and origination fees that come baked in with many traditional lenders. Our online approach makes it less expensive to generate loans, so we don't have to pad our profit margins with unnecessary fees. And because our loan officers don't work on commission, they're always more focused on helping you find the right home than making a sale. Traditional lenders might be able to offer competitive rates, but they are also interested profiting off these extra charges. If you're working with a big bank or financial corporation, be on the lookout for hidden costs such as application, origination, rate-lock, processing, or underwriting fees.
Making an offer
When you find a place that ticks your boxes, you're just about ready to make an offer. But first, be extra sure you can actually afford the mortgage payments on the home in question. The listing price might tell a different story once you calculate location-specific factors like property tax, HOA fees, and homeowner's insurance which can drive up the monthly cost of your mortgage. If you feel comfortable with that projected payment amount, it's time to come up with your offer number. Again, a real estate agent can be a tremendous asset here: from helping you pick a strategic offer amount based on sales comps for similar properties in the area to adding in relevant contingencies or timeline requests to your offer letter.
Working with an online lender will also give you a few key advantages when you're making an offer. For example, with Better Mortgage you can instantly update and customize your pre-approval letter to reflect a specific offer amount. And when it's time to lock your interest rate (typically right after the seller accepts your offer and you go under contract) we put instant rate lock capability at your fingertips, in as little as 30 minutes. This kind of speed gives you an edge, particularly in a competitive market where timing is everything. Rather than scheduling time to meet your loan officer in-person and working around their availability, you can put things into motion immediately. You can e-sign the paperwork and your agent can submit your offer letter digitally. Your online dashboard provides instant updates and reminders about to-dos so we can keep the process moving forward; you'll never be in the dark about the status of your loan.
Getting home
After you make a successful bid, the homebuying process kicks into high gear. With a traditional lender, this can involve coordinating home inspections, appraisals, as well as title and insurance services. We consolidate all these moving parts with our Better Settlement Services, Better Cover, and Better Real Estate affiliates. Tasks that would typically be outsourced to third party vendors can be handled within the Better family of companies so nothing falls through the cracks. On top of that, our team is just a phone call or chat box away. If you prefer a personalized experience, or just want an expert on-hand to answer questions that crop up throughout the process, a digital lender will likely have more resources available to make that happen.
Is it safe to buy a house online?
When you're purchasing or refinancing a home, you have to share sensitive financial information. Some people might be inclined to think that the brick-and-mortar process is the most secure way to get a mortgage, but the online experience is just as secure and far less cumbersome. At Better Mortgage, customer accounts are password protected and your data is never shared. After you login, you'll see clear instructions for uploading documentation like bank statements and tax documents. The digital lending process is easy to navigate and safe, comparable to the rise in online banking as a convenient way to conduct day-to-day financial activity.
Why Better Mortgage is the best homebuying option
Buying a house online offers some key advantages over working with traditional lenders—from technological speed and convenience to financial benefits at the closing table. At Better Mortgage, we think more people should have access to a stress-free, streamlined homebuying experience. Instead of waiting around on traditional lenders and overpaying for a home loan, let our team help you find an accessible, affordable mortgage. Never worry about predatory lender fees, easily compare rates with an instant Loan Estimate, and start shopping with a Better Real Estate agent. Ready to get started?