How to make an offer sellers won't want to refuse
Published November 1, 2021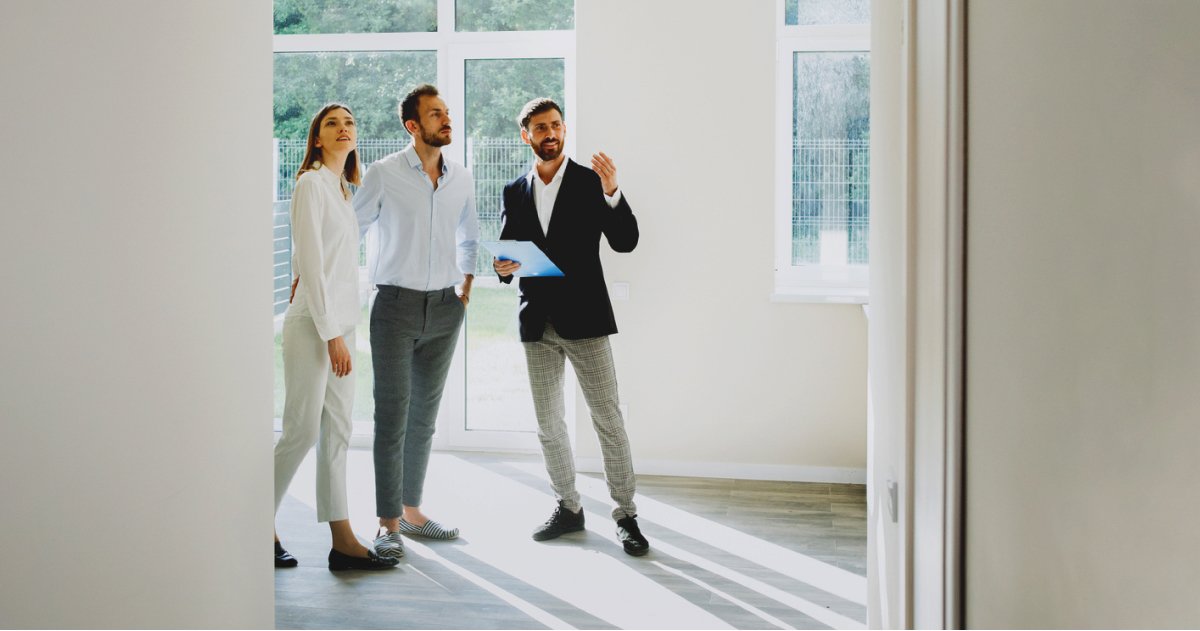 What You'll Learn
The step-by-step process of making an offer on a home
How to determine a fair price and ensure it's within your budget
Ways to make your offer more compelling during negotiations
Whether it's your dream home, your starter home, or just your next home, it always feels good to find the "one." What comes next—making an offer—isn't typically a part of anyone's homebuying fantasy, but understanding the process ahead of time can help make it more manageable. Here are 6 steps to making an offer that will seal the deal.
Step 1: Crunch the numbers
First things first, you'll want to make sure you can afford the home before making an offer. While the asking price might fit into your pre-approved limit, there are other factors that can affect affordability. Property taxes, homeowners association fees, homeowners insurance, and utilities can make a huge difference in your overall monthly housing expenses. Your lender can help you determine these estimated monthly costs—and if you'll have enough cash to cover your down payment.
Read more about how to budget for monthly mortgage payments.
Step 2: Determine your offer
Once you're ready to make an offer, you need to determine what price you want to bring to the table. If you're working with a real estate agent, ask about the sales of comparable homes in the area (known as "comps" for those HGTV fanatics) to help determine a fair offer. Keep in mind that not all homes sell for their original asking price, and not all homes are priced correctly from the start. Your agent can help you settle on a number, along with any contingencies for the purchase agreement and a closing date timeline. They can also help you make your offer as appealing as possible in a competitive market.
Lucy Randall, Director of Customer Communications at Better Mortgage, explains some steps first-time buyers can take to be competitive. "In today's hot market, anything that a customer can do to increase the certainty of their offer in the seller's eyes will help. That's why cash offers and contingency-free offers typically win. There are multiple ways that potential borrowers can increase the strength of their offer. These include getting pre-approved (which you can do in as little as 3 minutes at Better Mortgage.), getting a verified pre-approval, or even becoming a cash buyer."
Learn more about how Dorian and Leah bought their first home with the Better Cash Offer.
Step 3: Update and prepare your pre-approval letter
Including a pre-approval letter with your offer can help show sellers you're reliable and will be able to secure the financing needed to purchase their home. If you've already been pre-approved for a mortgage, it's time to update your letter to reflect your intended offer price. Pro tip: Don't include the full amount you're pre-approved for with your offer. If sellers know you have more room in your budget, they may be tempted to haggle a little higher.
With Better Mortgage, you can instantly generate and customize your pre-approval letter to fit your needs and buying power. Then, you can download or share it electronically, so that it can be included with your offer.
Step 4: Prepare and submit your first offer
After you've settled on an opening offer, contingencies, and timeline, your agent will take the reins and draft the offer letter. Keep in mind that the document only becomes legally binding once the seller accepts the terms.
Along with your offer, you may also present an earnest money deposit—which shows the seller you are serious about the transaction. This deposit won't be paid until after your offer is accepted and you sign a purchase agreement. The amount typically ranges between 1–2% of the purchase price and will be applied toward your down payment.
Step 5: Negotiate with the seller
While it's possible that the seller accepts your offer right off the bat, you should always be prepared to negotiate. It's this phase of the process that gets most of the attention in how-to guides and reality shows, and for good reason: there's a lot on the line. The easiest way to make your offer more attractive to the seller is by offering more money, but it's not your only course of action. Consider:
Waiving previously agreed-upon contingencies (but beware: if you decide to forfeit a home inspection, you carry the risk of the unforeseen costs of repairs once you move in)
Accommodating the seller's timeline
Writing a compelling, heartfelt letter (yes, it sounds a little corny, but it can be surprisingly effective)
Submitting a larger earnest money deposit (just make sure you have a strategy to recoup your deposit if the negotiations don't work out)
If you know you're entering a multiple-offer scenario, you can also elect to include an escalation clause in your offer letter. An escalation clause states a specific dollar amount over the seller's next highest offer that you're willing to pay.
For example, let's say the home you want is listed for $350,000, and your offer reflects the full asking price. However, you also know that there are 3 other offers on this home. In this instance, you could include an escalation clause that states you'll pay $5,000 more than the highest offer, up to a maximum total price of, say, $375,000. That way, if another buyer comes in with a $360,000 offer, your full-ask offer will automatically increase to $365,000 to secure the property while staying within your maximum budget.
Step 6: Finalize your offer and begin the mortgage process
Once you find the price and circumstances that work for both you and the seller, the transfer of homeownership can begin! The next step is to apply for your loan.
Throughout the homebuying process, you'll want to make sure you have the right team on your side, along with a quick and transparent lender, such as Better Mortgage. We'll help explain your responsibilities—from opening an escrow account to scheduling inspections, and organizing your closing documents.
Homebuying may sound like a lot of work, but understanding the process will give you a major head start—and Better Mortgage can help see you through to the finish line. In fact, with our automated and digital process, we can typically close your loan 10 days faster than industry average.