Making a Competitive Offer
Getting ready to buy your dream home? Whether you've already started doing your research or aren't quite sure where to begin, we're here to help you get home. We've taken our best homebuying guidance and broken it up into bite-size to-dos.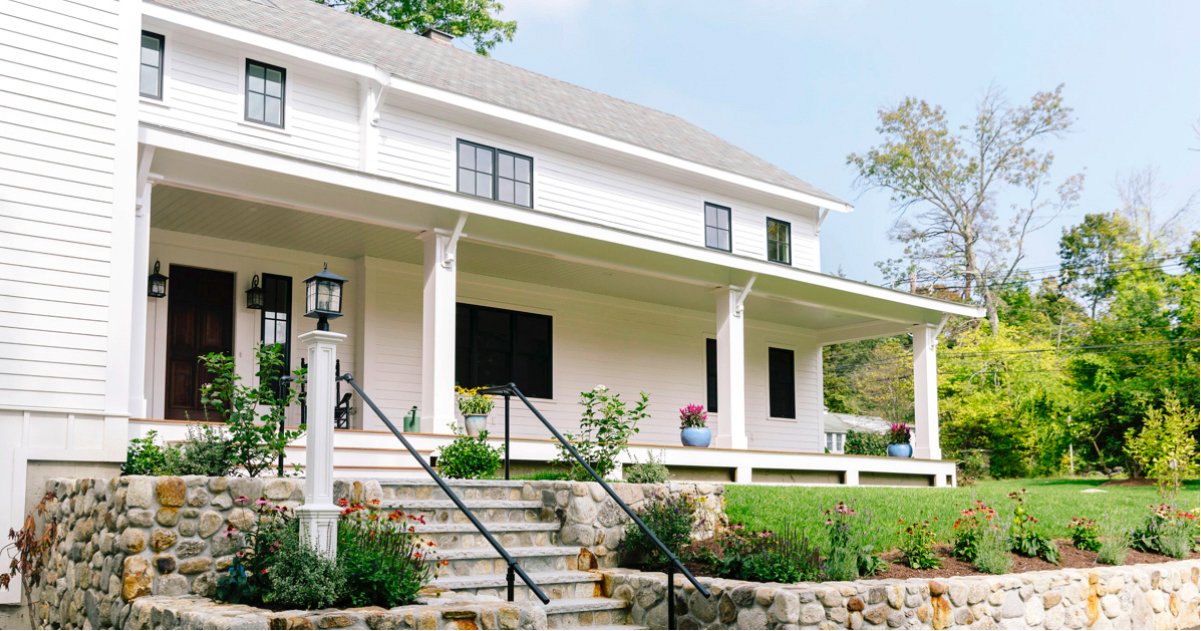 In hot housing markets, it's not uncommon to encounter bidding wars, all-cash buyers, and homes that seem to fly off the market in minutes. This post is all about making a strong offer, so you can stand out to sellers in any market.
Your to-do list:

Establish your criteria

Get pre-approved

Know how a property can affect your loan

Bring your lender to the table

Offer a quick closing with flexible dates

Make it personal

Establish your criteria
Determine what's important when it comes to your future house and neighborhood before you start looking. In a competitive market, there may not be time to investigate school districts or debate how many bedrooms you need once you've found a home you're interested in. Having your criteria established early on, including what you're willing to be flexible on, can help give you clarity and reduce stress when you go shopping and start making offers.
Get pre-approved
Of course, before you go shopping, you need to know how much you can actually afford. In a hot market, sellers won't take your word for it – they'll need proof from a lender. Better Mortgage offers online pre-approvals in as little as 3 minutes. For customers in competitive markets, we also offer a Verified Pre-Approval Letter. Essentially, our Verified Pre-Approval Letter means we've already underwritten your finances, which can give you the certainty and confidence of a cash buyer. It also shows sellers that you're a committed buyer. Some of our customers even waive the financing contingency in their offer once they have their Verified Pre-Approval. Talk to your Better Mortgage Expert and your agent to figure out if this option is right for you.
Know how a property can affect your loan
Even if you've been pre-approved to buy a house at a certain price, it's important to understand that the property itself can impact how much you'll be able to borrow, as well as the final cost. For example, the cost of your mortgage can be affected by:
Property usage: The rates for primary homes are lower than investment homes.
Property type: Condos and townhomes may have higher rates than single-family units.
Bidding wars: If a bidding war takes you over the jumbo loan limit in your area, which is set by the federal government, your loan may come with a higher rate.
Property tax rates: These are determined locally and can add a significant amount to your monthly payment
Local mortgage discounts: Depending on the home's location and your financial profile, you may be able to take advantage of loan savings programs.
Monthly homeowners association (HOA) fees: These are required in certain condo communities and neighborhoods and can add several hundred dollars to your monthly payments.
Utility and maintenance expenses: Having a pool or yard may not affect your loan, but it could mean additional maintenance costs for you over time.
This article breaks down all the ways a specific property could affect your mortgage.
Bring your lender to the table
Even with a pre-approval letter in hand, sometimes a seller wants to hear it from the horse's mouth. If you can tell Better about a property before you make an offer, your Mortgage Expert will be more than happy to call the seller's agent on your behalf to eliminate any fears that you will run into financing issues as a result of your income, assets, and debt. And because we fund and originate all of our loans in-house, our Mortgage Experts, underwriters, and closing agents are always available to answer any questions and make sure the closing process goes smoothly. (We are happy to work with your real estate agent, too!)
Offer a quick closing with flexible dates
Especially in hot markets, sellers typically want a quick closing period (that's the time between when your purchase contract has been signed and the sale has been made official). Our advanced technology and efficient approach to appraisals help both buyers and sellers reach closing ten days faster than the industry average. If you have a Verified Pre-Approval Letter, our underwriters will have already done most of the work verifying your financial details, so we can usually close your loan even faster. That said, sellers may also want flexibility when it comes to your move-in (and their move-out) dates. If you're able to be flexible, it could help sweeten the deal.
Make it personal
Selling a home can be just as big of a decision as buying one, and many sellers want to know that they're leaving their home in good hands. It never hurts to write a sincere letter to the owners, letting them know why you love their home and assuring them that you'll treat it well. If a seller is choosing between a few offers, your personal touch could be the deciding factor.


See your past to-dos: