Knowing Your Mortgage Numbers
Published January 1, 2018
Getting ready to buy your dream home? Whether you've already started doing your research or aren't quite sure where to begin, we're here to help you get home. We've taken our best homebuying guidance and broken it up into bite-size to-dos.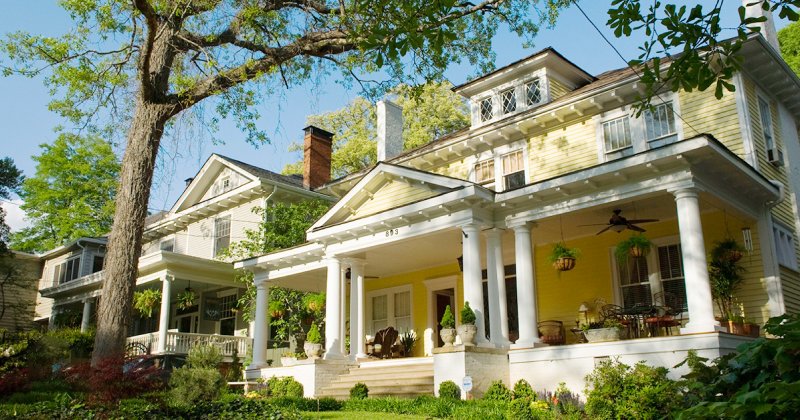 Buying a home is the biggest financial transaction most people will make. To help you prepare for it, this post is all about knowing your mortgage numbers.
Your to-do list:

Check your credit score

Get a copy of your credit report and check for errors

Calculate your debt-to-income ratio

Get a ballpark for how much you can afford

Practice your monthly mortgage payment

Consolidate your down payment funds

Check your credit score
Your credit score helps lenders evaluate your ability to pay back your loans, based on your borrowing history. At Better Mortgage, we can currently provide loans to customers with a credit score of 620 or above (given that other factors like debt-to-income ratio have been satisfied). That said, the higher your credit score, the better rates you'll be able to get. Check your credit score for free as part of our 3-minute pre-approval (checking will not impact your score). Read more about credit scores and how to improve them here.


Get a free copy of your credit report and check for errors
In addition to your credit score, you'll also want to check your credit report, which provides lenders with a more detailed view of your borrowing history. Since errors can take time to dispute, we recommend checking sooner rather than later. You can find instructions on how to request your credit report for free and dispute errors here.
Calculate your debt-to-income ratio (DTI)
Did you know that a high DTI is the #1 reason mortgage applications get rejected?1 Your debt-to-income ratio is all your monthly debt payments (such as student loans, car loans, credit card bills, and your future mortgage payment) divided by your gross monthly income (how much money you earn before taxes). We work with Fannie Mae to offer loans with DTIs of up to 50% for creditworthy borrowers.2 However, the lower your DTI, the more financing options will be available to you. Read about how DTI is calculated and how to improve your DTI here. Our licensed Mortgage Experts can help you calculate your exact DTI. But for now, make sure you have a rough idea of what your DTI is so you can take steps to start improving it if necessary.


Get a ballpark for how much you can afford
Our home affordability calculator can give you a sense of the size of the loan you could qualify for, but keep in mind that to get a more accurate number, a lender will need to review your income, debt, credit, and assets a more closely. And remember, affordability isn't just about the size of a loan you can get, but how much you can actually afford to put towards a monthly mortgage payment. Which bring us to the next item on the to-do list…
Practice your monthly mortgage payment
Since you've got some time, consider using it to "practice" your mortgage payments and get a true sense of how buying a home will affect your monthly budget. If your estimated mortgage payment is more than your current rent, start putting aside the extra amount every month to simulate making mortgage payments. Does your budget still feel comfortable? If not, you may want to rethink how much you can really afford.
Tip: You'll probably want to look up property taxes in the areas that you're interested in, as tax rates can be quite high in certain areas, adding significantly to your overall monthly payment.



Consolidate your down payment funds
If you're anticipating getting some assistance with your down payment from parents or family members, it may be a good time to start having those conversations so you have a more realistic picture of what you'll be working with. When reviewing your assets, lenders are required to make sure the money in your accounts is really yours. That means we'll need to see two months worth of bank statements for any funds you plan on using for your down payment. If we notice any big transfers or deposits, we're required to ask for explanations for the transfers, as well as letters verifying that down payment gifts from friends and family members are truly gifts, not loans. We also won't be able to use unsourceable funds (like cash under your mattress). To save yourself headaches later, start consolidating all your down payment funds into one account now. That way, your two-month transaction history won't raise red flags when you do start the mortgage process.
Keep in mind that closing costs can add thousands of dollars to your total upfront costs, and are typically around 2-5% of the purchase price of the home. You may also want to budget for moving expenses, repairs, and renovations.




See your next to-dos: