Understanding your home financing options
Getting ready to buy your dream home? Whether you've already started doing your research or aren't quite sure where to begin, we're here to help you get home. We've taken our best homebuying guidance and broken it up into bite-size to-dos.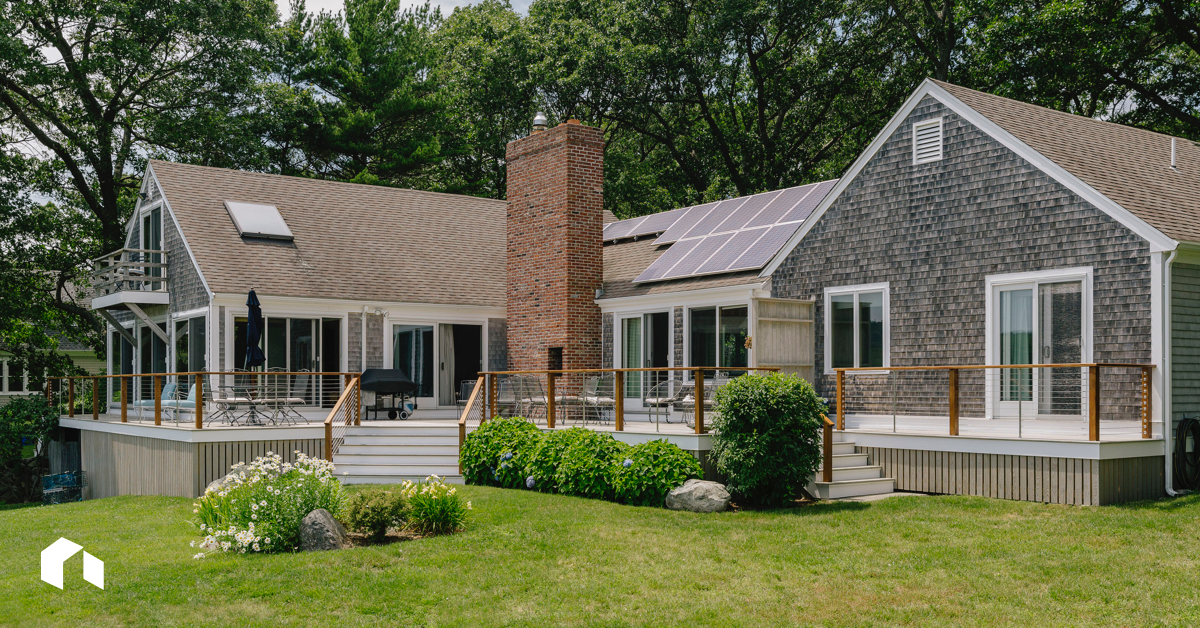 Mortgages aren't one-size-fits-all. To help you assess your options, from affordable lending discounts to adding a co-borrower, this post is all about understanding different financing options.
Your to-do list:

Learn about different loan products

Learn about down payment options

Learn about adding a co-borrower

See if you're eligible for affordable lending discounts

Learn about different loan products
You have options when it comes to how you want to pay back your loan (along with the interest you owe).
With a fixed-rate mortgage, you'll have the same interest rate for the life of your loan. No surprises. Better offers 30-year, 20-year, and 15-year fixed-rate loans.

With an adjustable-rate mortgage (ARM), you'll have a 30-year loan with a lower rate for an initial fixed period. After that initial period is over, the rate will adjust (and typically increase) each year, based on market rate factors. There's a predetermined cap that establishes the maximum amount that the rate can increase each year – so you'll know the "worst-case scenario going in. Better offers ARMs with 10-year (10/1), 7-year (7/1), or 5-year (5/1) fixed periods.
If you're confident that you'll be selling or refinancing within 5-10 years, an ARM could save you thousands. These posts explain how ARMs work and whether they may be a good option for your situation.


Learn about down payment options
You may have heard that 20% is the magic number for a down payment. It's true that putting down 20% or more means you won't need to pay for private mortgage insurance (PMI) which lenders typically require for low down payment loans. That said, for borrowers with great credit and a steady income, a 3-5% down loan can be a financially sound option, allowing you to start investing and building equity sooner.
Let's say you have high student loan debt, but a stable career with a steady income (and the tax returns and pay stubs to prove it). And you live in a city where your monthly rent is high – even higher than what a monthly mortgage payment might be. In this instance, you may not have had the chance to save up for a 20% down payment. But your income profile, and the fact that you're already making high rent payments, can be a signal to lenders that you'll be able to make consistent mortgage payments. Read more about when a 3-5% down payment isn't a risk.
Learn about adding a co-borrower
Many of our Better Mortgage customers buy homes with a significant other, family member, or even a close friend by their side. Adding a co-borrower can be beneficial, as doing so could bring additional income and assets to the table. The combined income between the two of you may allow you to qualify for a larger loan amount, since you can afford higher monthly mortgage payments together.
On the other hand, when it comes to credit, lenders are required to use the lower credit score between the two of you. That means that if one of your credit scores is below the lender's required minimum score, you still will not qualify for a loan, regardless of how high the other co-borrower's score is. That also means that the lower of the two scores will be used to determine the rates available to you. So if your potential co-borrower's credit score is significantly lower than yours and you don't need their additional income to qualify for the loan you need, it might be best not to add them to the mortgage.
Keep in mind that if it doesn't make financial sense to add someone to your mortgage, you can always just add them to property's title. You can learn more about whether or not it makes sense to add a co-borrower here.


See if you're eligible for affordable lending discounts
At Better, we offer access to a few mortgage discounts. The first are Fannie Mae's HomeReady loan and an FHA loan. (Read more about the pros and cons of both options. We generally recommend a HomeReady loan if your credit score is at least 620, since it offers the option to cancel mortgage insurance once your home equity reaches 20%.) We also offer a loan discount subsidized by community banks and branches of national banks in your community. Essentially, these programs offer discounts in the form of credits, which allow you to qualify for more attractive mortgage pricing. That means it could cost you less money up front to be able to get the rate on the loan you want.
Our technology automatically looks for mortgage discounts you may be eligible for, so we can pass the savings directly to you. Eligibility for discounts can be based on things like your location, income, or the median income in the area where your home is. Better has done the work to identify these discounts county-by-county so we can assess your eligibility accurately. And discounts aren't just for first-time homebuyers — they're often available to experienced homebuyers and refinancers, too.




See your next to-dos:
See your past to-dos: