5 tips to house hunt without the stress
Published February 22, 2021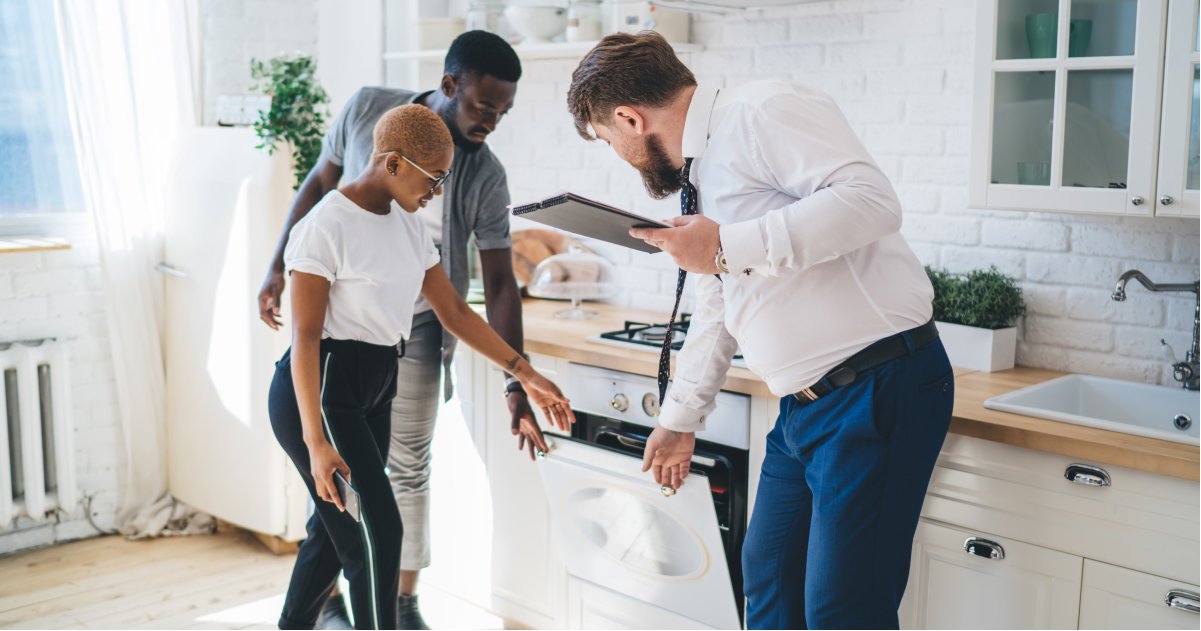 What You'll Learn
Considerations for choosing a location
How knowing home styles can make your house hunt more efficient
What to look for when you tour homes
Let's be honest—house hunting is the most exciting part of the homebuying journey. Sure, it can be stressful and only some of the factors are within your control, but we're here to help you focus on what you do have power over.
Finding the right home is a balancing act between your wants, your needs, and what's available. If you've bought a home before, you may already have some idea of what things you can have flexibility with and how moving can reshape your lifestyle. But whether you're a first time homebuyer or you've been around the block before, there are always tips to help you find the home you're looking for.
Before you start touring: house hunting tips
First, figure out where you want to live
This is the big one. It may seem like an obvious first step, but deciding where to live involves a lot of details that can be easily glossed over. If you're looking to buy in the area where you currently live, you have the benefit of familiarity. But, if you're moving to a new area, your choice of state, city—even neighborhood, can significantly impact your lifestyle.
The U.S. News annual Best Places to Live report lists cost of living, job availability, desirability, crime, quality of education, commute, and access to healthcare as the most important factors for choosing a place to live. While some of these things will be more important than others in your immediate future, consider your larger picture. You may not have kids now, but are you buying a home with the intention of starting a family? If so, you may want to keep school districts in mind.
Once you have some of the broad strokes down for your needs, start thinking about your wants (or nice-to-haves). For example, how important is it to have grocery stores or restaurants within walking distance? Or maybe you're into biking and you want to look at places near parks or biking trails. Jot down some criteria that might help you narrow down your search.
Think about your transit needs
If you don't like driving—or don't have a car, you'll want to look into the accessibility and schedules for public transportation. If you do have a car, ask questions about what the driveway or parking situations look like when you browse listings. In more densely populated or urban areas, parking can be hard to come by or expensive. Access to public transportation can vary widely even within a city, especially if you're going to depend on it for your commute. If you work from home you'll probably have a bit more flexibility on this front, but for a daily commuter this can be an important factor to consider. In 2018, the Washington Post found that the average commute was about 27 minutes one-way.
Remember to think about what you like to do outside of work and what's important to have nearby on those fronts, too.
Get familiar with different home styles
In the United States, there are more than 40 styles of homes, and getting a basic understanding of their prominent features can help you quickly narrow down your search. For example, if a property listing is described as a ranch house, you can bet that it's a fairly large, single-story home with an open-concept living area. A townhouse, on the other hand, will have a smaller footprint and multiple stories. Picking up on this shorthand can save you a ton of time when you're picking apart listings. And if you're working with a real estate agent, you'll be able to speak their language and focus their search on the exact kinds of homes that meet your needs.
Figure out your budget and get pre-approved
Of course, the biggest determining factor in your house hunt is what you can afford. There's nothing worse than falling in love with a home only to find out that it's outside of your budget. Fortunately, you can get a pre-approval letter from a lender saying how much you're able to borrow. With Better Mortgage, pre-approval takes as little as 3 minutes and your letter is valid for 90 days.
In addition to giving you a clearer budget to work with, pre-approval letters show agents and sellers that you're serious about making an offer. When you're ready to make your offer, having a pre-approval can give you a competitive edge over other potential buyers.
Schedule tours and attend open houses
No matter how detailed or well-photographed a real estate listing is, there's no substitute for touring a home in person. If possible, schedule time to get a tour with a real estate agent. If you're not sure where to begin with setting up tours or you don't have a real estate agent, that's okay—Better Real Estate can connect you with top-rated agents with local expertise.


Once you start touring, expect things to move quickly. Strong demand and limited inventory has led to a very competitive market that looks to be holding steady. In 2020, homes spent an average of 25 days on the market before the sellers accepted an offer, with some areas averaging just 8 days. With all that said, it's important to take a deep breath and carefully consider each potential home.
Get our house hunting checklist
There's a lot to keep in mind when you begin your house hunt. On top of comparing every potential home against your list of wants and needs, you also have to consider the condition. Does this home look like it may need repairs or renovations? Knowing what to look out for can help you catch things that may be used as leverage to negotiate price with the seller, or that the seller will need to fix before closing. While home inspections are a mandatory part of the homebuying process, taking note of those repairs during the tour will help you determine if the home is worth the work.
We've put together a house house hunting checklist for you to help you focus on the most important details to help narrow your list. Be sure to take it with you on your home tours for easy note taking! Here's a rundown of some of the things you should always keep in mind with a little context for why they matter:
Consider the layout of each room
Homes are often staged for showings, so pay attention to how your things would fit. Take measurements and consider the cost of any furniture you might need to buy or replace.
Run the faucets and test plumbing
Scouting out the water pressure and plumbing condition can tip you off about potential expenses for renovating to replace dated hardware, saving you time and money down the road.
Flick light switches and be on the lookout for any odd electrical issues
Like plumbing, electrical work can get expensive quickly. Be on the lookout for signs of DIY electrical, such as flickering lights or buzzing receptacles and switches. Electrical work is both temperamental and dangerous when it's not done correctly.
Look around door frames for cracks or signs of stress that might indicate a shift in the foundation
It's not uncommon for the foundation to settle in a home, but if there are obvious signs of a shifting foundation it's important to have it inspected immediately. Foundation issues can be expensive to fix, and they can also be a major safety issue.
Be on the lookout for any signs of water damage, especially around windows and skylights
Water damage and leaks can be very expensive to fix down the line and may lead to mold or mildew problems, which can pose a health risk.
Ask about appliances such as the water heater or HVAC system to see how old they are
Appliances wear out and need to be replaced periodically. Simply asking how old an appliance is or when it was last serviced can let you know if you should be expecting to replace it anytime soon.
Open and close all windows and doors
Checking windows and doors to ensure they can be opened, closed, and locked is crucial to the security and safety of a home. This can also help you catch drafts which can drive up your electricity bill when you're heating or cooling the home.
Give the garage door a test run
You'll want to make sure it opens and closes properly—and locks. Like your other doors and windows, you'll want to check for security and potential drafts.
Take note of any off smells
Don't be fooled by a fresh coat of paint—lingering smells from pet urine or smoke can be difficult to remove without costly renovation. Musty smells, especially in basements or garages, can indicate water damage, which can also be expensive to fix.
Ask about any additions or remodeling that may have been done and ensure it was done to code (permits are public record and you can get a hold of them, if you need to)
When it comes time for the home inspection, any renovations or additions will be put under the magnifying glass, so it's better to be up front and ask if everything was done by the book. If there is work that was done that isn't up to code or doesn't have permits, that can be grounds for a lender to deny the loan.
Walk and/or drive around the neighborhood during the daytime and evening
Neighborhoods can feel completely different based on the time of day, depending on what types of businesses are nearby or if it's close to major roadways that have heavy commuter traffic. Things like sidewalks and street lights can make a big difference for safety in high-traffic areas.
Give your commute a test run
Stress test the accessibility of a home by giving your commute a dry run and timing it. Take note of grocery stores, gas stations, restaurants, and other amenities that may be on your route.
Get pre-approved and start your home search
A bit of careful planning and consideration can take the pressure off of the house hunt and let you focus more on daydreaming about what can be. Once you have a better picture and, if you're ready to get out there and fall in love with the home of your dreams, we can get you pre-approved in as little as 3 minutes to help you search with confidence.