December sees a rise in new home listings
Published December 9, 2020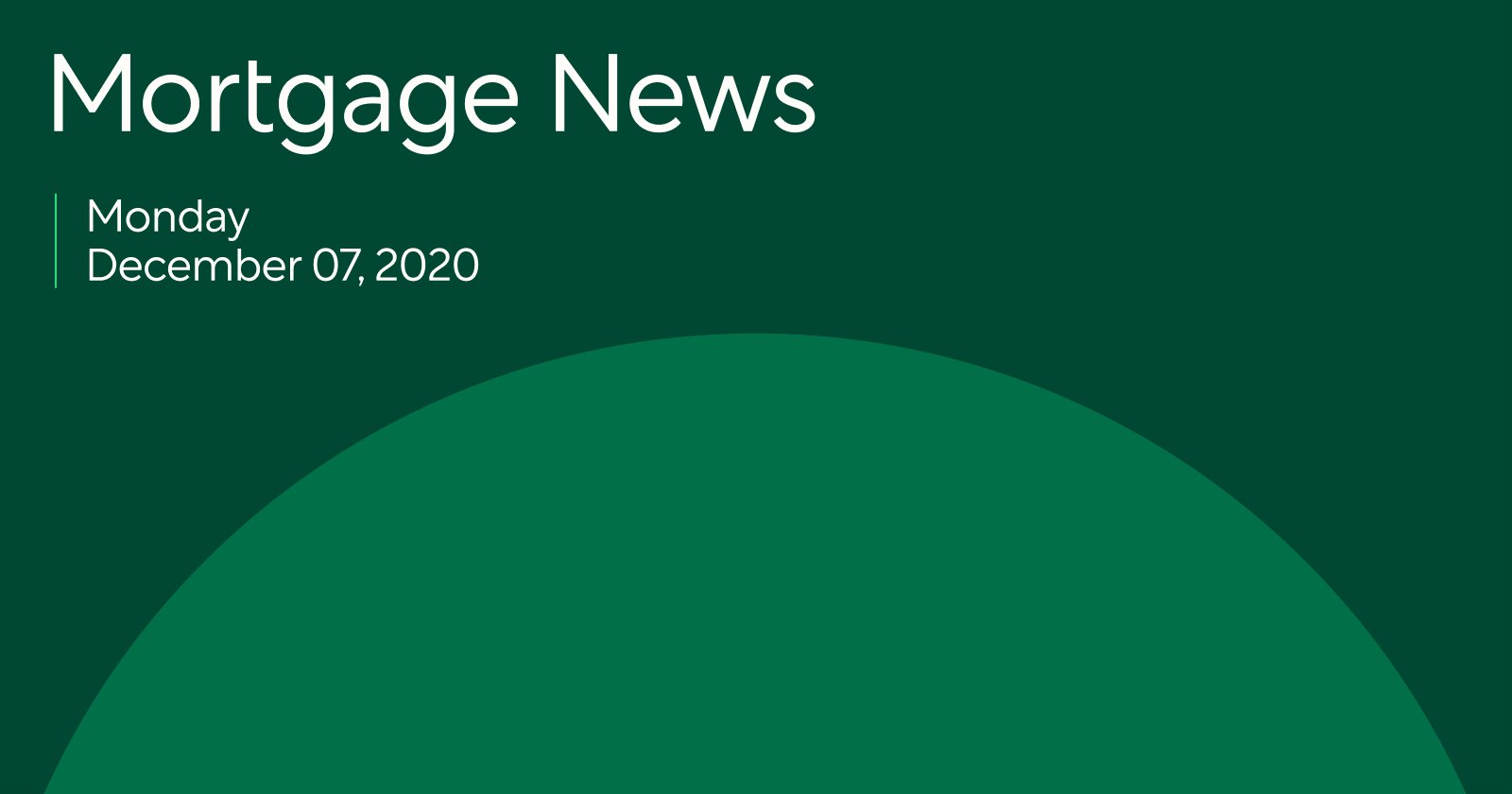 Here's a look at the latest developments in the mortgage market for the week beginning 12/9/20.
New listings are up for the first time since March
Mortgage rates hit their 14th record low of the year
With single-family homes in short supply, condos are increasingly popular
New home loan applications surged over Thanksgiving
New listings are up for the first time since March
While the inventory of existing homes is down 39% year-over-year, we're seeing a small but mighty win when it comes to new listings on the market. For the first time since March, new listings have risen 1% higher than last year's numbers. While the uptick doesn't go far in filling the supply gap, it shows that homeowners may be more eager to sell. Which is good news for anyone looking to buy a home.
Similarly, home prices are starting to drop, albeit slightly. A seasonal decline is usually expected around this time of year, but the national median listing price was holding steady at $350,000 from August to October. November's national median listing price is slightly lower, at $348,000. It's not a huge dip, but it could go a long way this winter when prices are expected to drop even further.
A surge of new home construction began this fall that won't hit the market until spring, so until then, homebuyers may be able to take advantage of this current sweet spot with new listings, lowered prices, and more inventory on its way.
Mortgage rates hit a 14th record low of 2020
Freddie Mac's recent survey shows the 30-year fixed rate mortgage is averaging 2.71%— it's lowest ever in history. This follows the recent downward trend of interest rates since the spring, helping buyers afford new mortgages and existing homeowners with refinancing.
But the trend may be over soon: rates are expected to rise again as the economy recovers and vaccines for COVID-19 are developed. Homeowners looking to refinance might consider locking a low rate while they last.
Plus, with an abundance of potential buyers searching an understocked market, sellers have the ability to price their homes higher. This can end up costing buyers more and make the benefits of a low interest rate less impactful. With that in mind, prospective loan applicants may want to act quickly as well.
With single-family homes in short supply, condos are increasingly popular
New data shows sales of condos have now outpaced those of single-family homes by almost 2% from September to October. The growth is likely driven by a scarcity in single-family inventory to satisfy buyer demand.
Condos offer lots of opportunity for those who want downtown property, or empty nesters looking to downsize their space. Many opened up in the last few months as long-term work-from-home policies took effect and millennials moved out of urban centers in search of more space or a change of lifestyle.
New home loan applications surged over Thanksgiving
Amid high price tags and scarce supply, demand for new homes remains unseasonably strong. The number of mortgage applications to purchase a home jumped 9% the week of Thanksgiving for a year-over-year gain of 28% according to the Mortgage Bankers Association. On the refinance side, applications fell 5% for the week, but compared with last year are up by 102%.
Usually towards the end of the year, buyers and sellers both tend to focus more on the holidays and the housing market slows down. But 2020 has been unique in so many ways, with early spring lockdowns delaying the homebuying season and pent-up demand driving sales up through the fall.
Considering a home loan?
Get your custom rates in minutes at Better.com. Our team is here to walk you through your options and help you make an informed decision about which loan is right for you.