Why this winter may be the best time to buy a home
Published December 2, 2020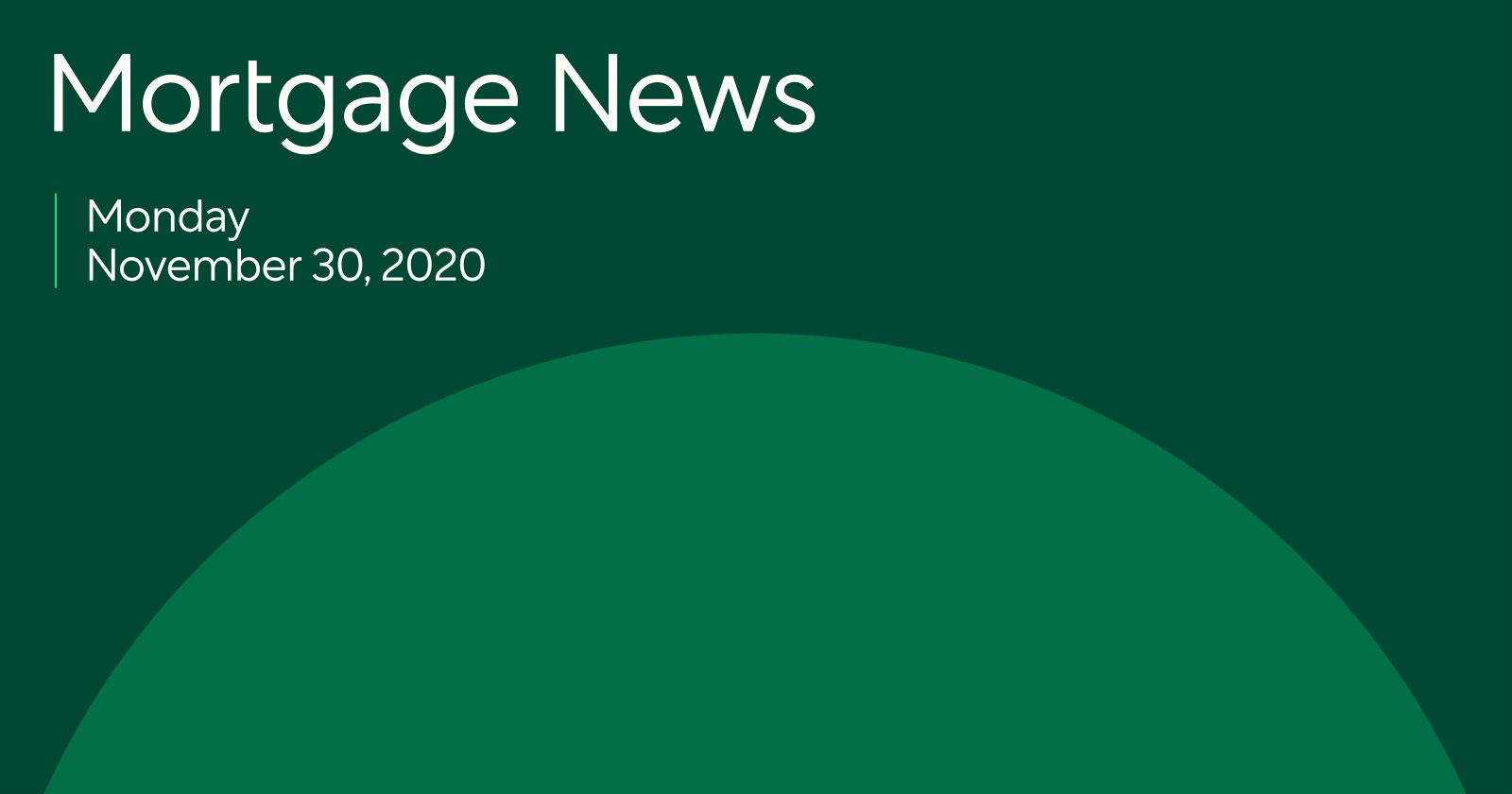 Here's a look at the latest developments in the mortgage market for the week beginning 11/30/20.
Winter homebuyers may get more for their money
19.4 million homeowners could now save with a refinance
Conforming loan limits will increase nearly 7.5%
Applying for a loan? These 3 numbers matter most
Winter homebuyers may get more for their money
Given the current housing market's record-low inventory and all-time-high price tags, waiting for more favorable conditions would seem like the smart move for homebuyers. Historical data and current trends suggest, however, that shoppers who sign early this winter are likely to get a better deal.
According to a new study analyzing the past 7 years of home sales, buyers paid a premium of 1.5% above average market value in the month of December with costs rising steadily each month and reaching a peak premium of 6.9% in June. To put that in terms of actual dollars, a home valued at $200,000 could end up costing about $16,000 more in June than in December. The report went on to name specific dates when buyers can expect to pay premiums as low as .5% (12/6 and 12/26) or 0% (12/4 and 1/26) above market.
Basing purchase decisions on past trends is tricky, though, especially in a market that has been bucking norms for months. COVID-19's unique impact on home sales should also be considered. After pent up demand from spring lockdowns boosted summer and fall sales, supply is low and the homebuilding business is booming. October's new home construction starts beat expectations by about 5%, but those new homes won't be move-in-ready until the warmer months. A wealth of fresh supply that might otherwise drive prices down could be effectively cancelled out by seasonal demand.
Even if home prices were to stabilize, higher mortgage rates may also increase the total cost of homeownership in 2021. As the economy recovers from the pandemic recession, rates are likely to progress upwards.
With mortgage rates still relatively low, and home prices expected to dip with the temperatures, price-conscious homebuyers may want to consider crossing the threshold this winter. Shoppers who are willing to brave the cold are likely to save more in the long run.
19.4 million homeowners could now save with a refinance
The number of homeowners eligible to refinance at a lower rate reached a record high last week as mortgage rates hit yet another all-time low. With 30-year fixed average rates at 2.72%, 19.4 million mortgage holders stand to save an average $309 on their monthly payments.
That number includes homeowners with credit scores of 720 or higher and at least 20% equity in their homes.
Conforming loan limits will increase nearly 7.5%
In line with expectations, the Federal Housing Finance Agency (FHFA) announced this week that conforming loan limits will increase from $510,400 to $548,250.
For context, a conforming loan is a type of mortgage that is offered by a private lender and backed by a government-sponsored entity (GSE) like Fannie Mae or Freddie Mac. When average home prices increase, limits on conforming loans are required by law to follow suit.
Private lenders, including Better Mortgage, are expected to begin implementing the limit increase this month, as the change is effective for loans delivered to GSEs in the new year.
Applying for a loan? These 3 numbers matter most
Lenders weigh a variety of factors when considering a home loan application. When all is said and done, though, it generally comes down to a few key numbers: credit score, debt-to-income ratio, and loan-to-value ratio. Here's a rundown of what those numbers mean and why they matter.
Considering a home loan?
Get your custom rates in minutes at Better.com. Our team is here to walk you through your options and help you make an informed decision about which loan is right for you.