Home sales decline as more buyers plan future purchases
Published October 28, 2020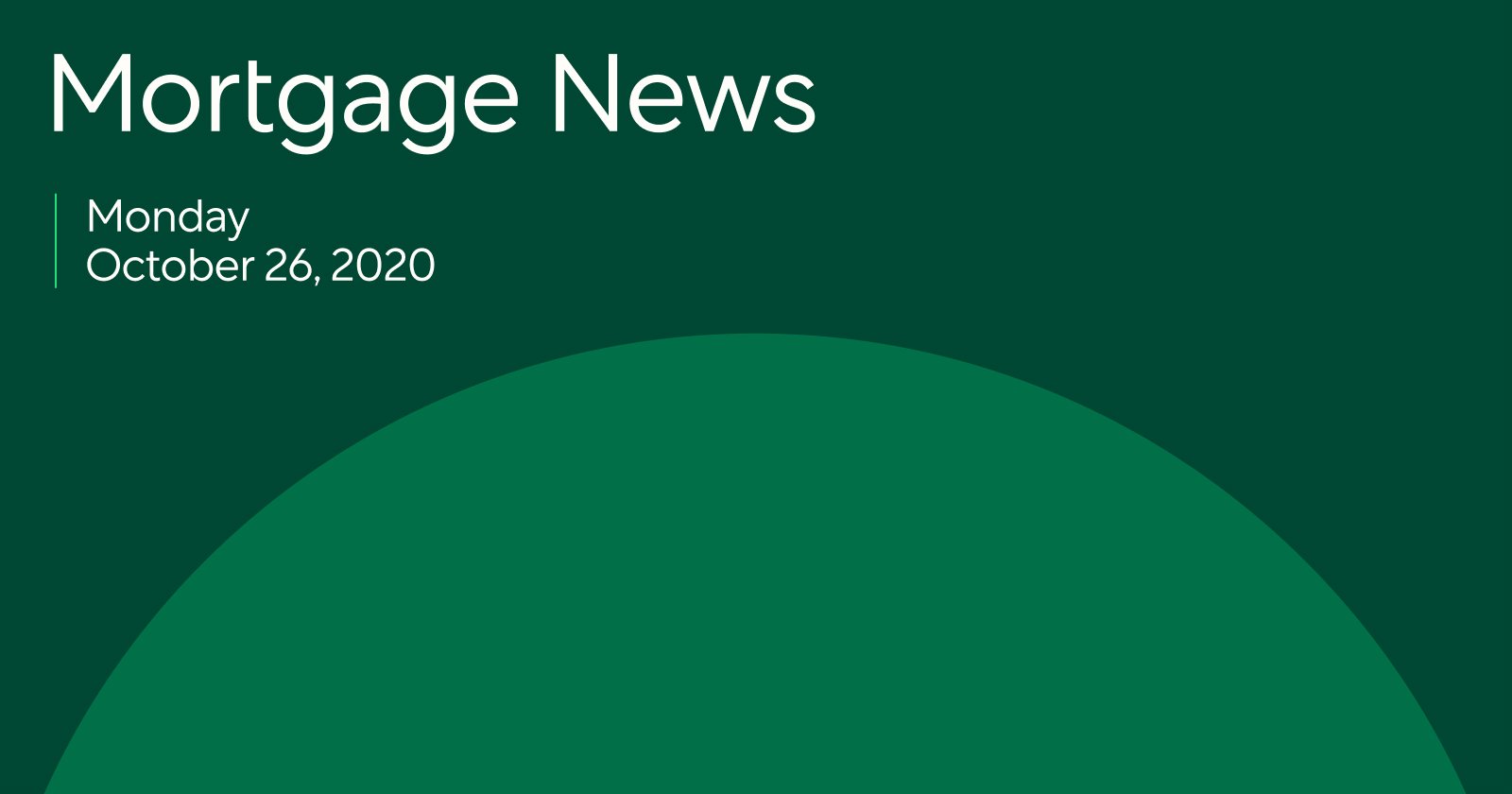 Here's a look at the latest developments in the mortgage market for the week beginning 10/26/20.
Sales dip as some signs point to an active winter housing market
Million-dollar home sales doubled in September
Serious delinquencies drop for the first time during the pandemic
6 reasons to refinance your mortgage
Sales dip as some signs point to an active winter housing market
Home sales declined in September for the first time in five months, and mortgage applications for new home purchases have fallen every week since. A combination of dwindling supply and higher prices likely caused the deceleration; fewer homes were available for purchase and budget-conscious buyers may have been priced out of those that were listed.
There is evidence to suggest that some prospective buyers may, in fact, be holding out for more favorable market conditions. According to a recent poll conducted by the National Association of Homebuilders, the number of respondents planning to buy a home in the next 12 months was 2% higher than the previous quarter and 1% higher than this time last year. Even as sales dip, purchase interest is growing which may indicate a readiness to buy when supply is replenished and prices stabilize.
With record average profits of $85,000 incentivizing homeowners to sell, new supply could flood the market sooner than later. Homebuilder confidence is also rising, which could bring additional inventory in the mid-term. These supply-side developments combined with steady demand and record low purchase rates could make for an unusually active winter market in which it would be both a good time to buy and a good time to sell.
Sales of million-dollar homes doubled in September
September's record-high national median home price may owe more to a spike in luxury home sales than to widespread price increases. Sales of homes costing more than $1 million more than doubled since last year, while homes in the $100,000 to $250,000 range only saw a 4% gain.
Serious delinquencies drop for the first time during the pandemic
The number of home loans with payments more than 90 days overdue dropped by 43,000 in September, according to Black Knight. This decline marked the first improvement in the number of serious mortgage delinquencies since the COVID-19 pandemic began.
6 reasons to refinance your mortgage
With average interest rates continuing to hit new lows, 2020 has seen homeowners refinancing their mortgages in droves. But do low rates alone make refinancing the right move?
To help homeowners decide if and when to pull the trigger, the team at Better Mortgage has provided a breakdown of the most common reasons to refinance.
Considering a home loan?
Get your custom rates in minutes at Better.com. Our team is here to walk you through your options and help you make an informed decision about which loan is right for you.