High home prices are slowing sales despite low mortgage rates
Published October 14, 2020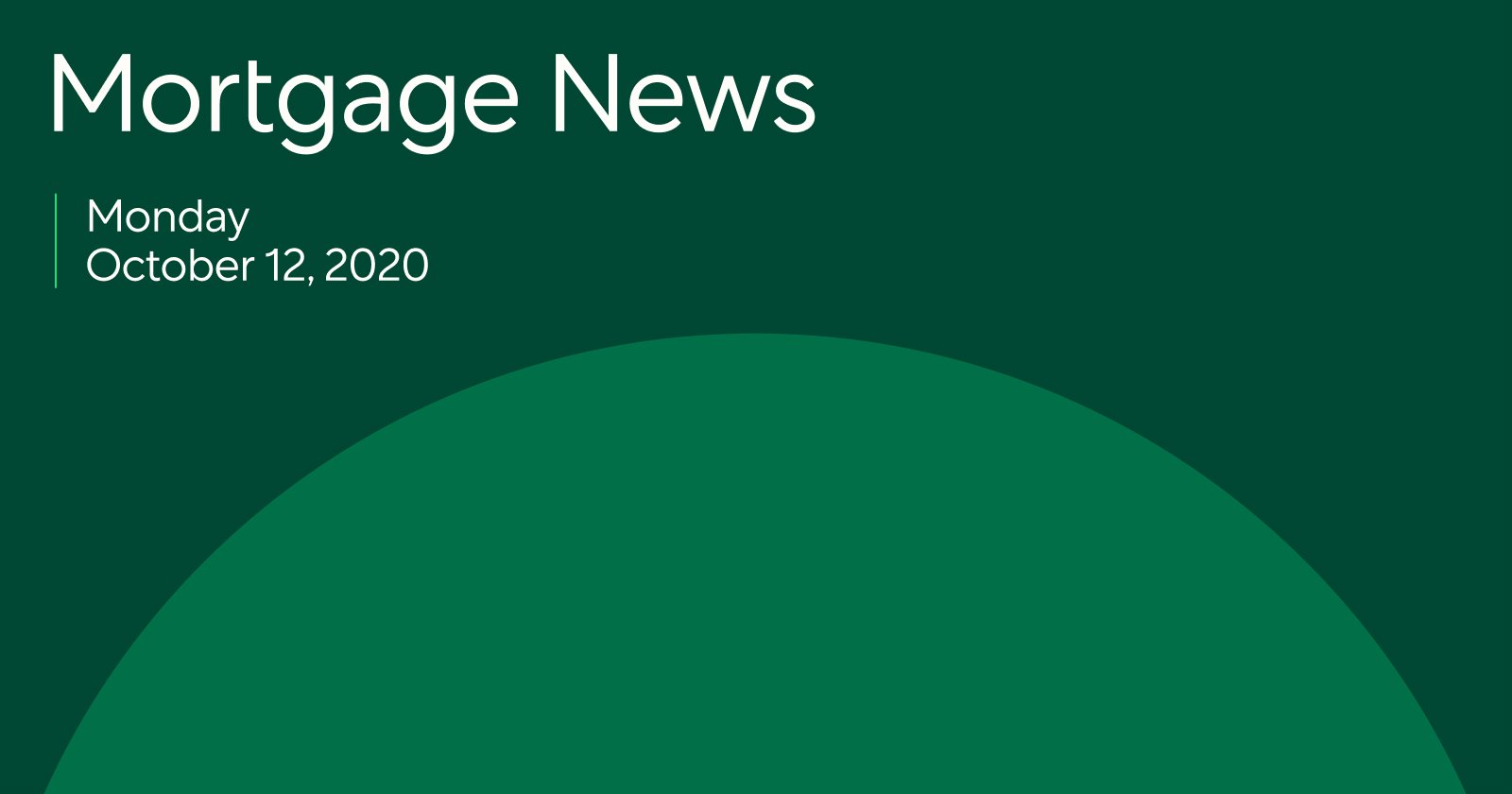 Here's a look at the latest developments in the mortgage market for the week beginning 10/12/20.
High price tags are beginning to curb home sales
400,000 homeowners are "needlessly delinquent" on their mortgages
Northeast housing markets hit hardest by pandemic
Better.com CEO named Entrepreneur of the Year
High price tags are beginning to curb home sales
Leftover demand from spring lockdowns, all-time low mortgage rates, and expanded work-from-home policies have catalyzed a record-breaking summer/fall homebuying boom this year. But as new home purchases have soared, so have prices. A comparatively low supply of available properties has driven the cost of homeownership through the roof, and it appears that price hikes are beginning to deter prospective buyers.
Compared to this time last year, new home purchases are still up 21%, but that number is now falling week-over-week. Positive sentiment also seems to be waning; the share of homebuyers who characterized the current period as "a good time to buy" dropped 5% from August to September.
Unsurprisingly, seller sentiment contrasted sharply with that of buyers in September. Fannie Mae reported that 18% more homeowners believed it was a good time to sell than in the previous month. If this boost in seller confidence results in more available inventory, we could see a narrowing supply-and-demand gap with home prices sloping toward more buyer-friendly levels in the coming months.
400,000 homeowners are "needlessly delinquent" on their mortgages
Mortgage delinquencies were up nearly 4% in the second quarter of 2020 as lost jobs and income impacted homeowners' ability to pay on time. New data suggests, however, that the spike may have been partially due to a lack of information about emergency relief options. An estimated 400,000 homeowners who are eligible for deferment under the CARES Act have not taken advantage of the program, according to the Urban Institute.
The CARES Act allows mortgage holders experiencing pandemic-related financial hardship to defer payments for six months with the option to extend that period up to one year. The Urban Institute surmised that homeowners are either unaware of their eligibility or, falsely assuming they'd be responsible for double their payment each month after the forbearance period, have decided against the option. Homeowners who believe they may qualify for assistance can visit the Consumer Financial Protection Bureau's online resource center to learn more.
Mortgage refinancing may also be a financially sound alternative to delinquency or forbearance. With mortgage rates remaining near 3% and home equity estimated at $9,800 per household, millions of homeowners could potentially reduce their monthly payments or access liquid cash.
Northeast housing markets hit hardest by pandemic
While the national economy has faltered as a result of COVID-19, the housing industry has remained remarkably healthy in comparison. Certain areas, however, have fared better than others with local markets in the Northeast facing the lion's share of the pandemic's economic impact.
Data showed, for example, that Connecticut, New York, New Jersey, Pennsylvania, Maryland and Delaware, are home to 32 of the 50 most impacted counties, with only four highly vulnerable areas found in the westernmost parts of the country.
Better.com CEO named Entrepreneur of the Year
The Entrepreneur of the Year program recognized Better.com CEO, Vishal Garg, as a leading innovator in 2020. Given annually, the Entrepreneur of the Year award celebrates "entrepreneurs whose unbounded ambitions deliver innovation, growth and prosperity that transform our world."
Considering a home loan?
Get your custom rates in minutes at Better.com. Our team is here to walk you through your options and help you make an informed decision about which loan is right for you.