Refinance or forbearance: which is right for you?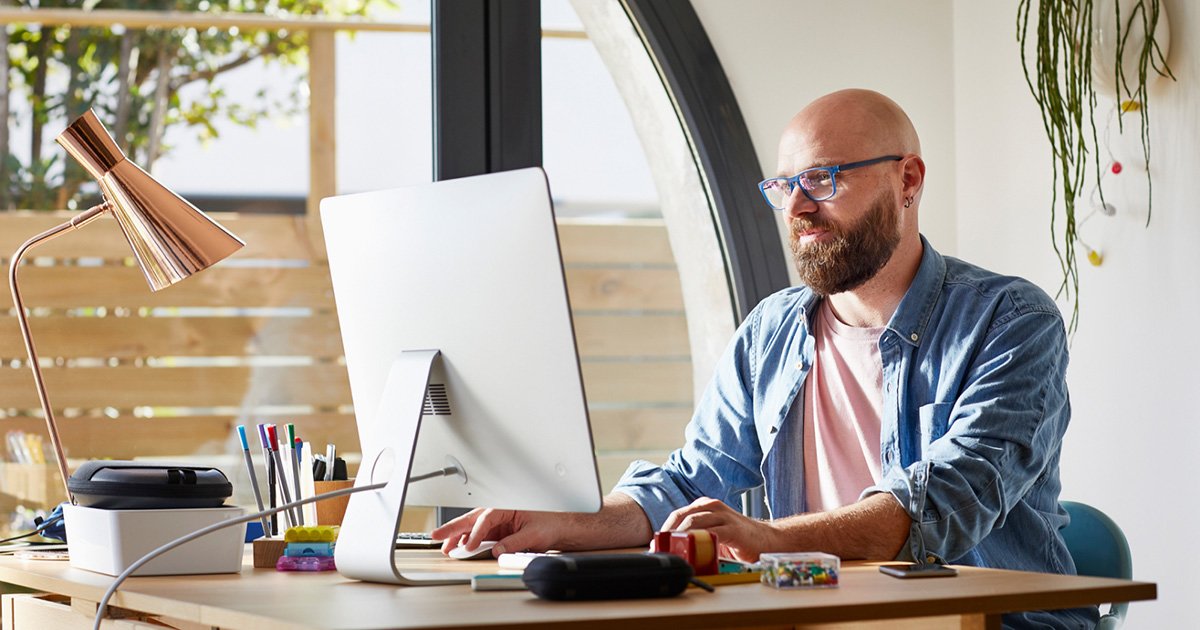 What You'll Learn
What forbearance means for your mortgage
What a refinance means for your mortgage
The pros and cons of each during a time of financial hardship
By now you're probably used to hearing the phrase "these uncertain times" describing life during the COVID-19 pandemic. As we navigate our modified everyday lives, financial security is a major concern for many Americans. Since the beginning of March, millions of adults have filed for unemployment benefits and, while unemployment benefits can provide some relief, they are a finite resource and far from guaranteed.
In March, Congress passed the CARES Act which, among other things, makes it easier for homeowners to put their mortgage in forbearance. Relief from payments can be a critical lifeline for those faced with sudden financial setbacks that could lead to foreclosure. However, for those looking to reduce their monthly debts, forbearance may not be the best option. With mortgage rates reaching record lows, refinance may lower monthly mortgage payments and save more money in the long run, potentially being a better option than forbearance.
Let's take a look at what forbearance actually does for homeowners and how a refinance may be the better move.


What is mortgage forbearance?
When you put your mortgage into forbearance, you're essentially asking your lender to put your mortgage on pause. The specific terms are negotiated with your lender but usually the agreement allows you to stop paying your mortgage for a defined period of time without accruing interest, penalty fees, or the risk of foreclosure.
Forbearance is meant to provide relief and protection from foreclosure, but it's important to remember that it is only a temporary solution. After the forbearance period ends, missed mortgage payments will need to be repaid. Typically, your lender will work with you to set up a repayment plan that involves increasing your monthly payments once they resume, paying a lump sum, or extending the life of your loan.
Why would I put my mortgage into forbearance?
Forbearance is used to avoid defaulting on your mortgage or going into foreclosure. Mortgage forbearance is requested by homeowners who are dealing with extenuating circumstances for financial hardship that may negatively impact their ability to pay their mortgage—such as job loss or even a natural disaster.
Mortgage forbearance can help you to retain liquidity in tough financial times. It can also prevent missed payments from adversely affecting your credit score, while protecting you from losing your home.
Is forbearance right for you?
Forbearance is a short-term measure that should not be seen as a magic solution for any financial hardship. If you were already having trouble paying your mortgage, despite any recent misfortune, then putting your mortgage into forbearance may not solve your problems for the long run. Forbearance is typically a last line of defense against foreclosure. It's an option for those who have no ability to pay their mortgage and need the time to readjust their finances.
Does putting a mortgage into forbearance have lasting effects?
Pursuing a forbearance shouldn't impact your credit score, but at the end of the forbearance period you will need to make sure you resume making regular payments. If you miss payments outside of the forbearance period, your credit report could show late or missed payments.
What is a refinance?
A refinance replaces your current home loan with a new home loan. Homeowners generally refinance to renegotiate the terms of their home loan, like their interest rate or how long they have to pay. Or they'll refinance to take cash out of the equity that they've built. Refinancing a home loan can make sense when interest rates drop below what you're currently paying—particularly if you plan on remaining in the home for some time. A refinance can also potentially save you money if your finances and credit score have improved enough to make you eligible for a lower interest rate.
How can a refinance help your finances?
A refinance can be useful in both the short and long term. After you've paid off a significant chunk of your loan, you might choose to refinance the remaining balance, opting for a longer repayment period that could lower your monthly payment. For example, if you had 10 years left on a 15-year mortgage and you refinanced for a new 15-year loan, your monthly payment would be smaller in exchange for extending the life of the loan.
You may also opt for a cash-out refinance in order to use the equity in your home to get some cash on hand. A cash-out refinance can help build a cash reserve, consolidate debt, or finance any home improvements and repairs.
Weighing your options: Refinancing vs. Forbearance
Free up cash in your budget–for the long-term
For many people, refinancing leads to lasting savings with lower monthly payments. Your mortgage payment is likely not the only bill you are worried about during times of financial stress, but restructuring it may free up some of your budget for other expenses. Forbearance will pause your payments for a period but won't reduce the total amount you owe.
Take advantage of low rates
Right now, rates are nearing historic lows and that can mean significant savings when you refinance. Keep in mind that refinancing your mortgage with a lower rate can lower monthly payments across the lifetime of the loan.
Forbearance is a commitment
Until you repay the payments accrued while your mortgage was in forbearance, you won't be able to refinance. Meaning, you'll still have the same monthly commitment after the forbearance period ends.
An option for extreme financial hardship
A refinance is only ideal if you can continue to make payments on your mortgage. If you've experienced a significant or total loss of income and can't afford ongoing monthly payments even if they're reduced, putting your mortgage into forbearance offers protection from defaulting and foreclosure.
Crunch the numbers and take it from there
If you're looking for ways to make room in your budget, a good place to start is to see what rates you qualify for with Better Mortgage. We can give you rates in as little as three minutes without a hard credit check. Find out how much money you could be saving.
This publication is designed to provide general information. It is not intended to provide, and should not be relied upon, for tax, legal or other financial advice.