Stimulus bill and Fannie Mae actions protect borrowers, but mortgages may be harder to get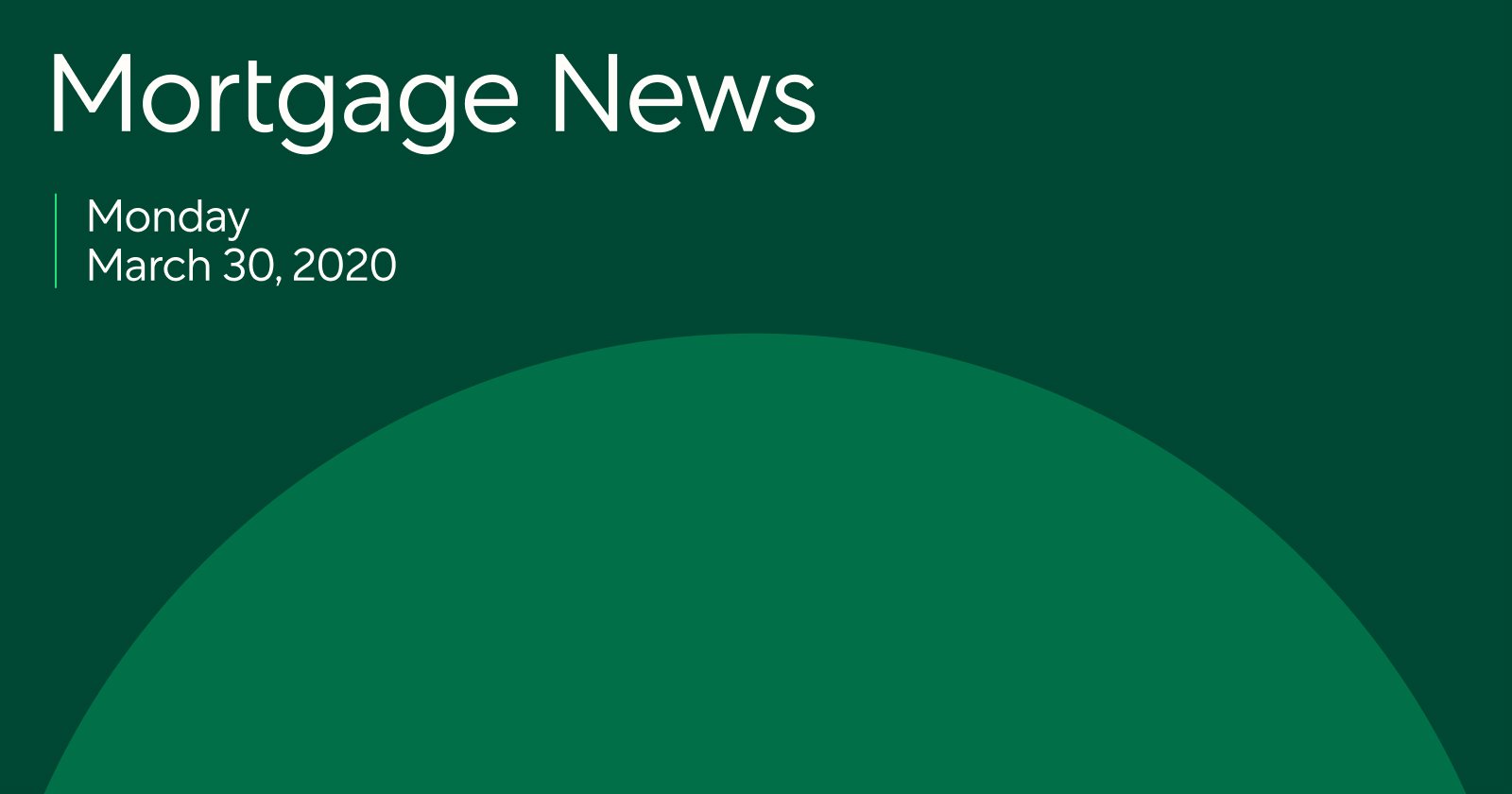 Here's a look at the latest developments in the mortgage market for the week beginning 3/30/20.
Market volatility leads lenders to be more risk averse
Escrow accounts are recommended for higher risk borrowers
Stimulus bill protections for homeowners may discourage new mortgages
Fannie Mae actions support new loans and protect borrowers
Lenders recommend escrow accounts for higher risk borrowers
Unprecedented volatility in mortgage markets is leading lenders to be more risk-averse.
Current Federal Reserve actions that usually support lower mortgage rates can have a mixed effect, and rates will likely continue to fluctuate as the economic impact of coronavirus unfolds.
Better Mortgage is still open and lending, but like other lenders, we're encouraging those with lower credit scores, higher debt-to-income (DTI) ratios or non-standard income to establish escrow accounts. If you're considering refinancing or taking out a new mortgage, you can still apply with us instantly online.
Market volatility leads lenders to be more risk averse
The Fed's actions to support prices may have been too much of a good thing for some lenders, because very unstable MBS prices make it difficult for lenders to offer low rates with confidence. So, even though MBS prices are higher now (which usually means lower mortgage rates for borrowers), lenders are still feeling the effects of volatility in that market as MBS prices fluctuate daily.
Wary of sudden rate jumps causing loan values to fall, lenders are becoming more conservative with the rates they offer to borrowers, which may be higher than expected given the Fed's 0% interest rate. You can read more about how Covid-19 continues to affect rates here.
Stimulus bill encourages forbearance, but may also discourage new loans
The stimulus bill passed through Congress on 3/27/2020 offered protection to many homeowners by encouraging forbearance, or the delay of loan payments. The bill, however, did not explicitly set up a mechanism for the loan servicers (who collect mortgage payments) and, by extension, the lenders (who receive payments from servicers) to make up for lost revenue during this period.
Government Sponsored Entities like Fannie Mae will guarantee payments for conventional loans they own. This ensures that holders of MBS still get their return on investment, though servicers may still struggle.
For other loans, however, these guarantees don't exist, and if no alternative source of funding (a Federal Reserve lending program to make up for lost payments, for example) is found, everyone but the most credit-worthy borrowers may have difficulty getting loans from risk averse lenders.
Fannie Mae actions support new loans and protect borrowers
Government Sponsored Entities like Fannie Mae are taking actions to encourage the creation of new mortgages in the uncertain economic environment. These include waving interior appraisals, allowing for non-verbal verification of employment (VOE), and forbearance provisions for existing loans. Whether a borrower can access these forbearance provisions isn't based on which lender originated the loan, but which investor currently owns the loan. If the current owner of the loan is a federal agency, the borrower is much more likely to have protections for payments on that mortgage.
You can use online tools like this to learn who owns your mortgage.
Want to see how current events are impacting your mortgage prospects? Get pre-qualified at better.com, check your custom rates, and estimate your monthly savings. If you like what you see, you can lock your rate instantly online.