Home equity is up $9,800 per home since last year
Published September 30, 2020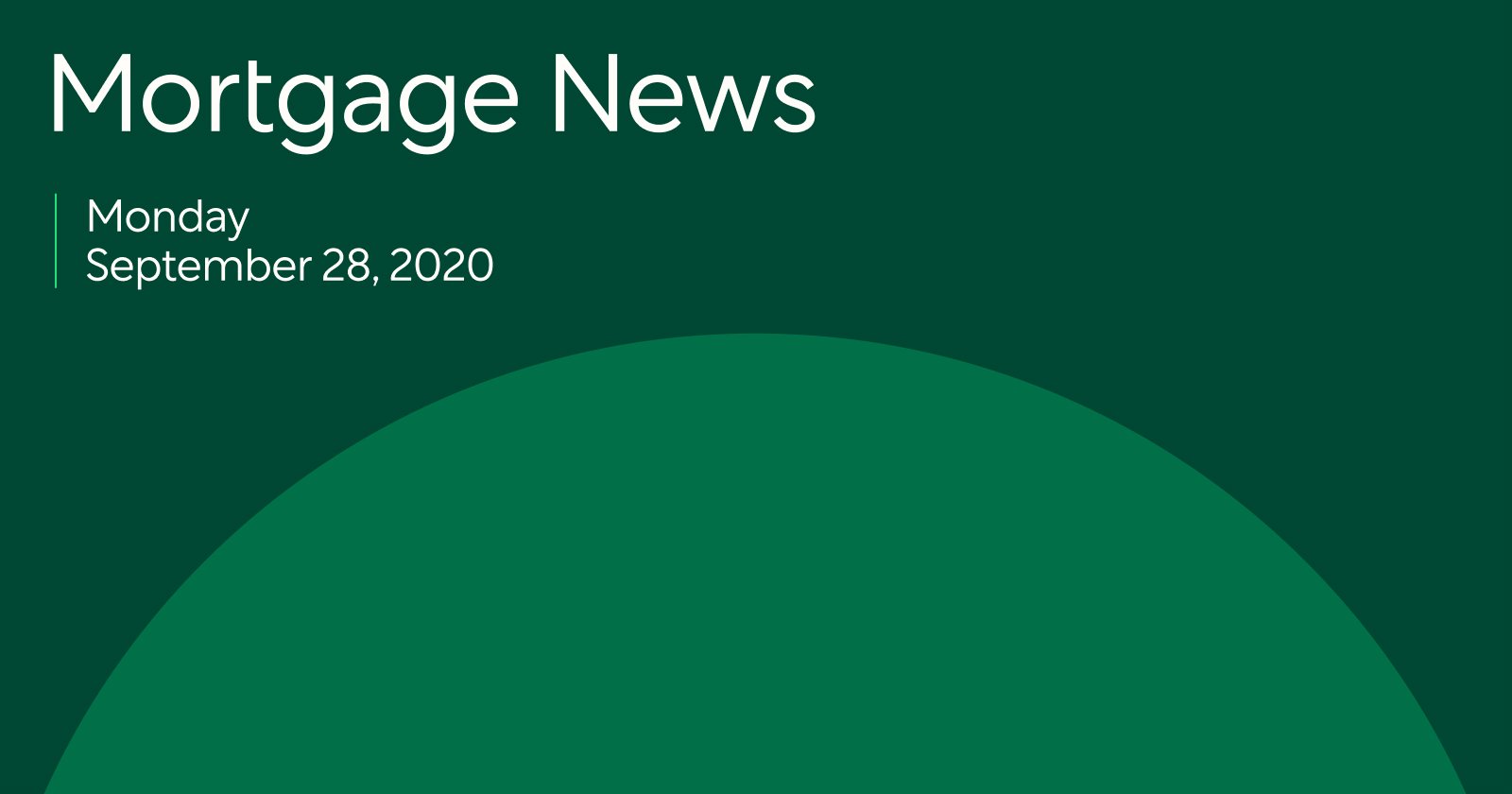 Here's a look at the latest developments in the mortgage market for the week beginning 9/28/20.
Home equity is up $9,800 per home since last year
Home sales hit 14-year high as inventory dwindles
Women are buying more homes, but the gender gap persists
How long does it really take to buy a home?
Home equity is up $9,800 per home since last year
Surging homebuying demand chasing scarce inventory has driven the national median home price to a new record high. This price appreciation has led to huge gains in mortgage holders' home equity, which rose 6.6% annually in the second quarter. That adds up to a collective gain of $620 billion or $9,800 more equity per home.
Coupled with the Federal Reserve's plans to keep interest rates low, the equity bump could give homeowners the means to access extra cash in a time of economic downturn. Qualifying mortgage holders can leverage their equity to take out new loans for larger amounts than they currently owe — and keep the difference. For example, if a homeowner owed $200k on a $300k home, they might refinance for $240k and pocket the remaining $40k. This is commonly known as a cash-out refinance.
With home equity this high, cash-out refinancing could provide homeowners with a meaningful influx of funds to their bank accounts. That newly available capital could be used to cover monthly expenses, make necessary repairs, or kick off remodelling projects that may have been delayed by the current recession.
Home sales hit 14-year high as inventory dwindles
Even as prices skyrocketed, this summer's homebuying boom continued through August. Sales of newly built homes and existing homes both spiked last month, reaching their highest levels since 2006.
This 14-year sales record comes as inventory steadily shrinks; the supply of homes for sale is now nearly 30% lower than this time last year.
Women are buying more homes, but the gender gap persists
Single women are currently the second largest group of homebuyers in America, with married couples being the first. In fact, the share of homes bought by single women last year was almost 11% larger than that of single men. This data from the National Association Realtors mirrors a trend in purchase applications at Better Mortgage; the number of single women borrowers between 30 and 40 years old was 4.5 times higher in 2019 than the year before.
While these statistics represent a step toward equal-opportunity homeownership, imbalances between genders persist. Single women may buy more homes than single men, but their homes are worth significantly less. Women in the Housing & Real Estate Ecosystem (NAWRB) cites that single men's homes are worth 10% more than single women's, and they appreciate 16% faster.
This home value gap is almost certainly perpetuated by gender-based income disparities, but discriminatory lending practices may also limit the size of the loans made available to single women, regardless of their financial profiles. In such cases, online lenders may be a more equitable option than traditional mortgage companies. Digital home loan platforms have been found to reduce discrimination in lending by about 40%.
How long does it really take to buy a home?
After months of research, saving for down payments, and improving credit scores, prospective homebuyers may wonder: how long will it actually take to pick up the keys? To help set expectations at each step along the way, we've laid out a typical timeline for a homebuying journey—along with some tips and insights to help keep things moving smoothly.
Considering a home loan?
Get your custom rates in minutes at Better.com. Our team is here to walk you through your options and help you make an informed decision about which loan is right for you.