As families head to suburbs, young professionals and empty nesters eye downtown condos
Published November 20, 2020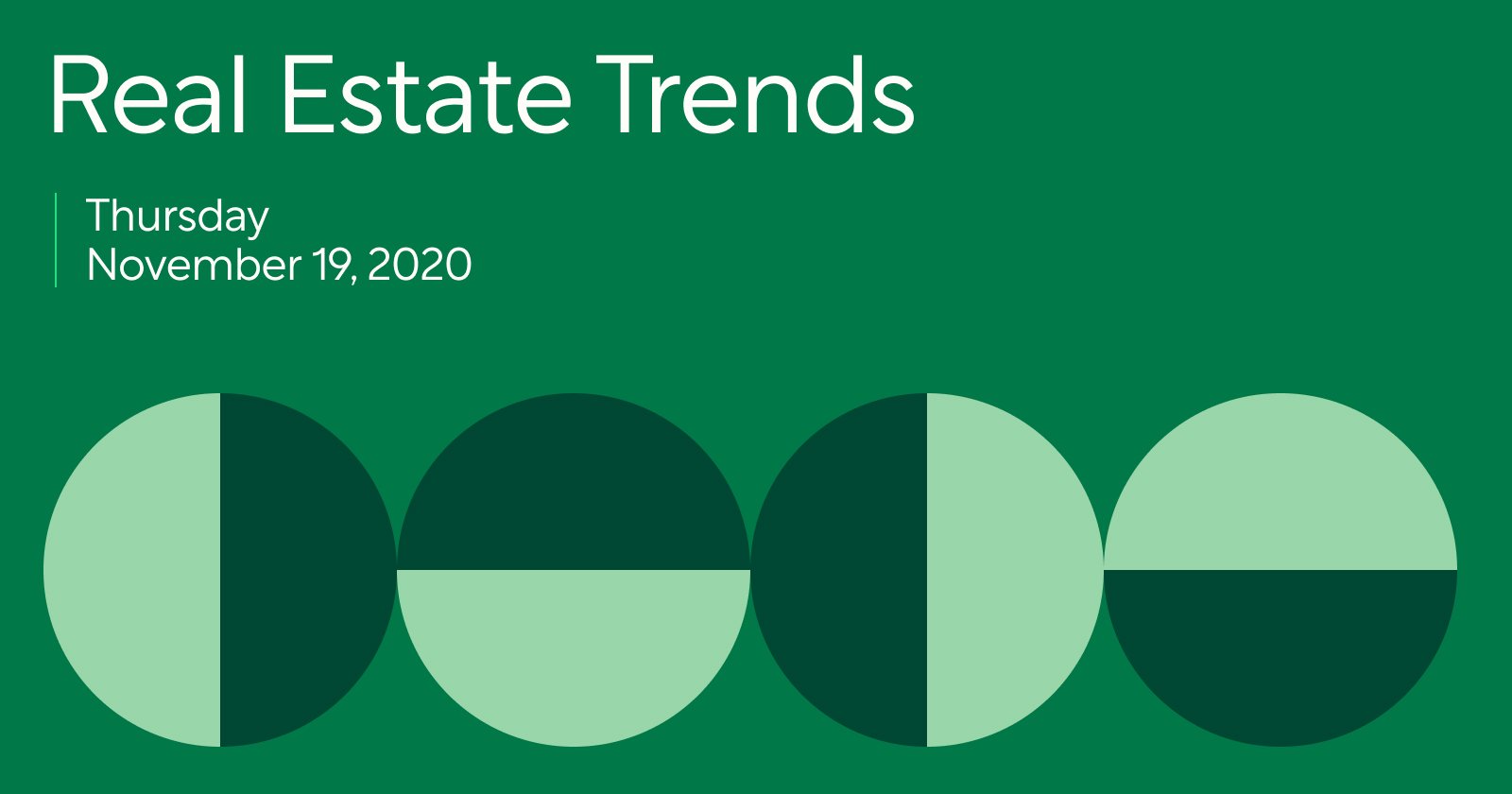 In the past 8 months, many millennial families have migrated to the suburbs, leaving behind a lot of downtown condominiums. This sudden increase in inventory has led to a significant drop in prices, which we see as an opportunity for agents and their clients who are on the lookout for a steal. Even in popular areas like Arlington, Virginia, these initial price reductions range from $10,000 to $25,000 in the under $500,000 market, according to Zillow.com.
"Overall, the Better homebuyer is very optimistic and looks forward to the opportunities ahead," observes Better Real Estate Partner Agent Alex Chapparo in Chicago. "Condo buyers are looking for units that have two bedrooms, are high in walking scores, and have a designated work area or nook for an office."
These new low prices, combined with historically low interest rates, are a great opportunity for anyone in the market for a downtown property. Agents can help potential homebuyers find great rates on properties they might not have qualified for a year ago.
Comparing condo values to single-family homes
We analyzed the Zillow Home Value Index (ZHVI) for both the condo and single-family home property categories in the 10 largest metro areas nationwide:
New York, NY
Los Angeles-Long Beach-Anaheim, CA
Chicago, IL
Dallas-Fort Worth, TX
Philadelphia, PA
Houston, TX
Washington, DC
Miami-Fort Lauderdale, FL
Atlanta, GA
Boston, MA
And we found that over the past six months, the value of single-family homes have gone up more than condominiums. On average across all 10 metros, condo values have increased by 2%, while single-family homes in the same cities have appreciated by 3.2%.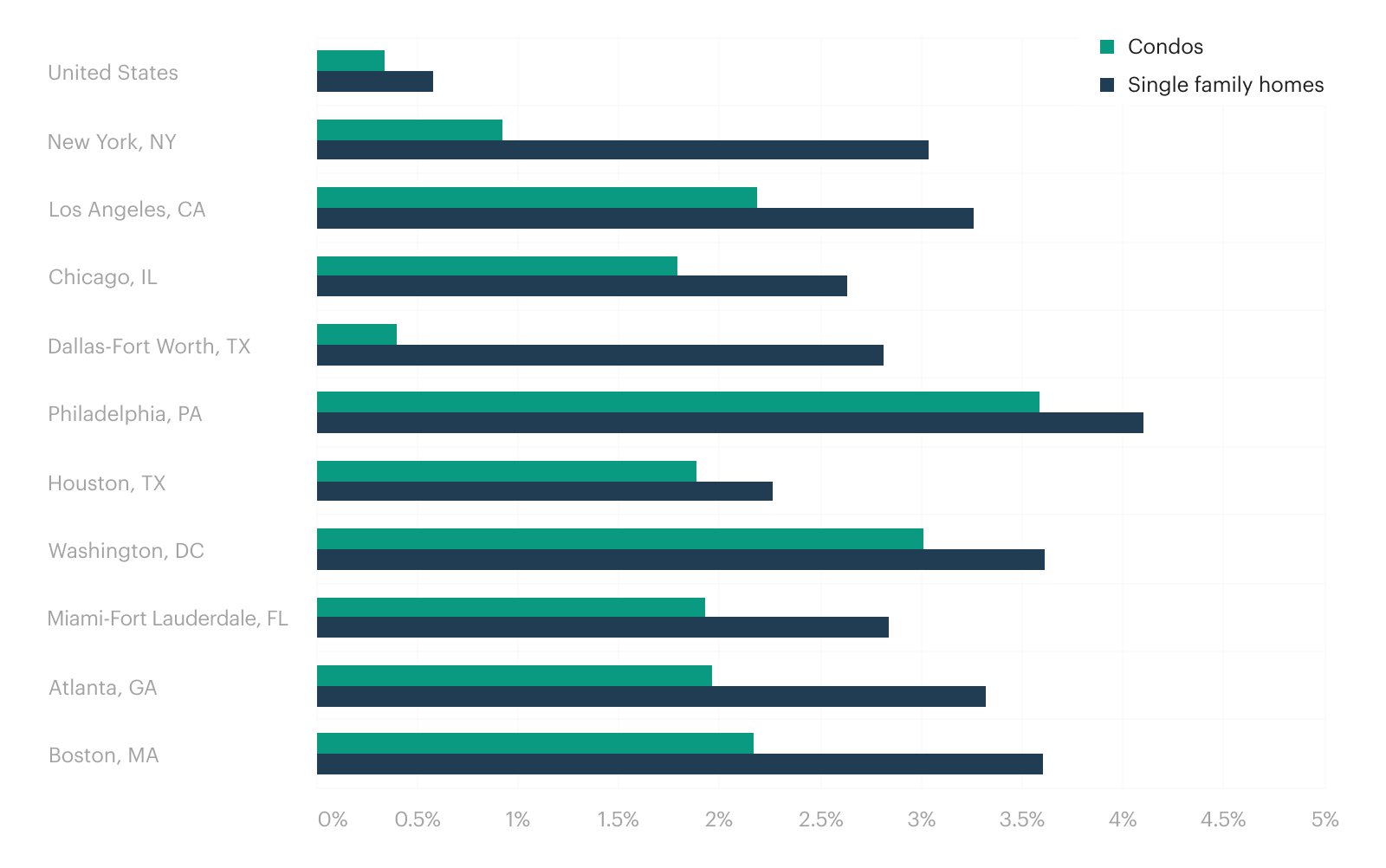 The places where median condo prices have dropped the most
We analyzed data from Realtor.com to find the 10 metros with the largest share of condo listings and biggest drops in condo prices. They are:
Urban Honolulu, HI
Miami-Fort Lauderdale-West Palm Beach, FL
Boston-Cambridge-Newton, MA-NH
Washington-Arlington-Alexandria, DC-VA-MD-WV
Cape Coral-Fort Myers, FL
San Diego-Carlsbad, CA
North Port-Sarasota-Bradenton, FL
San Francisco-Oakland-Hayward, CA
New York-Newark-Jersey City, NY-NJ-PA
Chicago-Naperville-Elgin, IL-IN-WI
In the cities above, the median condo listings dropped -0.2% compared to the week of October 24, 2019. The places with the biggest price drops were: Urban Honolulu (-9.3%), San Francisco (-7.0%), and Washington, DC (-4.1%). Whereas prices for condos in urban cores have tended to decline, home listings across all properties in these metro areas have seen a median listing price growth of 7.6% year-over-year.
Negotiations Are the Norm Now
Better Real Estate Agent Corey Jones shares his perspective on Northern New Jersey: "Jersey City has maintained substantial condo inventory as buyer demand continues to trend towards the suburbs. Consequently, there are bargains and opportunities to negotiate deals in Jersey City in contrast to the flurry of above-asking price bidding wars for single family homes."
What Agents can do next
If you have clients who experienced "buyer fatigue" and dropped out of the market in the past few months, let them know this news about downtown condo markets.
Continually update market research for price reductions to "get ahead of the market" for your clients.
Use the seasonal slowdown of the holidays to make discounted offers. As the pandemic continues and the holidays approach, look for additional downtown buying opportunities as interest rates remain low.
Interested? Schedule a call to find out more.