Millennials drive home sales as low rates fuel today's growing demand for homeownership
Published October 29, 2020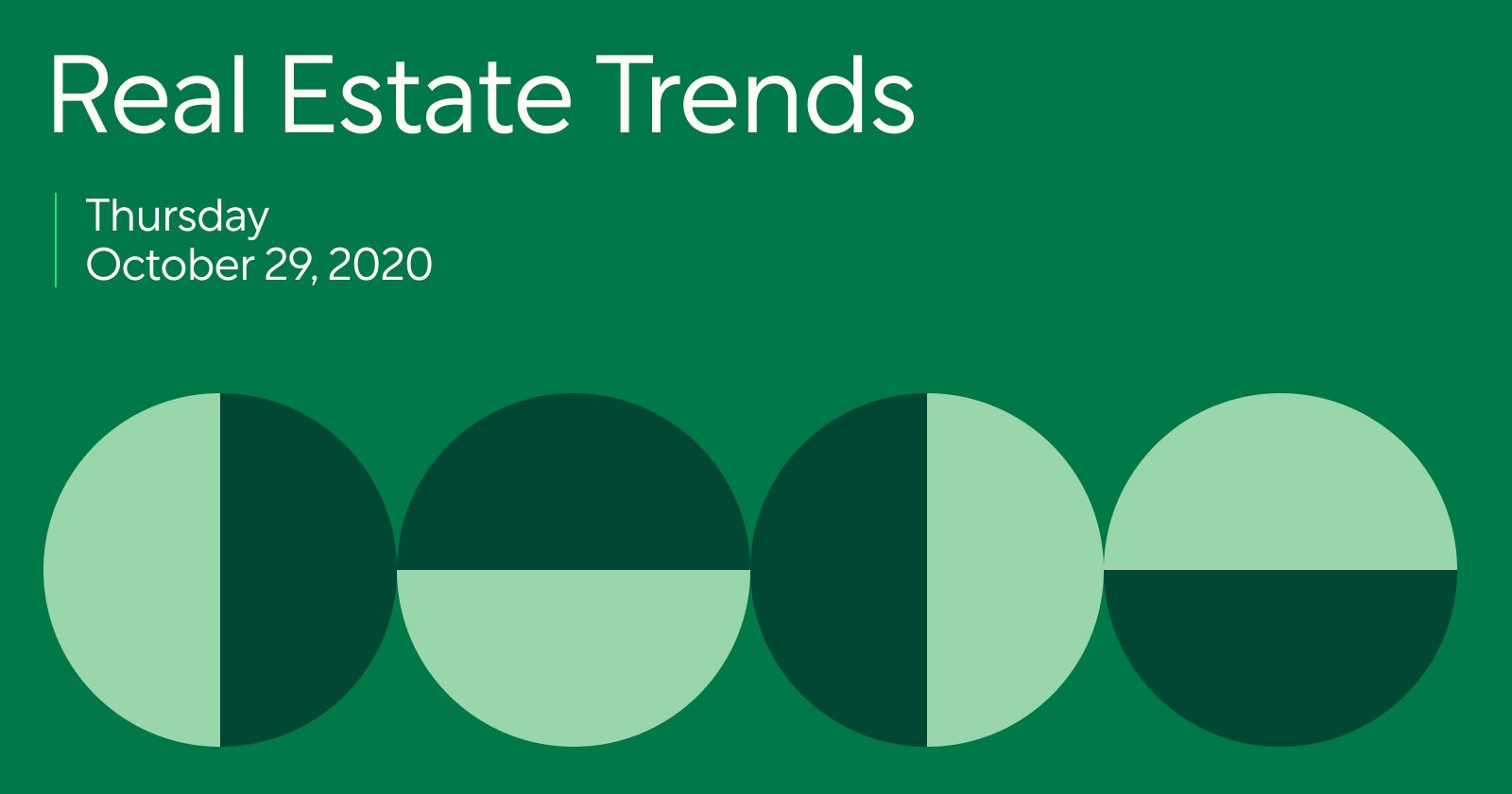 A few years ago, a real estate mogul made international news when he claimed that millennials' obsession with avocado toast was the reason they could not afford to buy a home. (He conveniently failed to mention that the price of education and housing have both skyrocketed in recent decades, saddling millenials with outsized student loan debt and out-of-reach home prices. But yes, of course it's the avocado toast that's the budget-buster.)
Well, Mr. Mogul, it looks like millennials must have put their brunch plans on hold. According to realtor.com's Housing 2020's Forecast, "Millennials (those born 1981-1997) will take more than half of all mortgages next year. For the first time ever, millennials' share of mortgage originations will surpass 50 percent in the spring, outnumbering Gen X and Baby Boomers combined."
Across the country, millennials are moving up their homebuying timeline. In a recent realtor.com survey, 49% of millennial respondents reported that the pandemic and subsequent WFH policies have pushed them to buy a home sooner than their original timeline.
At Better Mortgage, we're seeing applicants paying down debt to increase their credit scores and take advantage of today's low rates.
22.9% of Better Mortgage applicants carried student loan balances in September, down from 26.1 % in March.

Better Mortgage applicants' average unpaid credit card balances in September were about $7,400, down $1,800 from $9,200 in March.

The average down payment of a Better Mortgage homebuyer was just over $87,000 in September, up from about $80,000 in March.

Many homebuyers are looking for more square footage, given that they're still working, schooling, and socializing at home. Since August, the top 5 cities for millennial purchase applications at Better Mortgage are Houston, Austin, Chicago, Los Angeles, and Seattle. These cities give homebuyers the space they need while still being relatively affordable. "Buyers need and want private spaces to serve as offices where they can have quiet space to conduct virtual meetings, conference calls, and more. Buyers need more space to accommodate home learning for their school-age children. They also want private yards in which to socially distance safely with their family," said Margaret Cahill, a Better Real Estate Partner Agent in Chicago.
Virtual house tours spiked during quarantine, yet buyers still wait to make in-person offers.
As the country went into quarantine this past spring, the real estate industry stopped showing homes in person, per local and state orders. The industry responded with innovative 3D virtual tours and virtual showings, which hit an all-time high. According to a March article from CNBC, Zillow reported a 191% increase in the creation of 3D home tours in one week. It's no surprise that this new option suits tech-savvy millennials.
In a recent survey, realtor.com along with HarrisX found 35% of millennials are spending more time looking at listing photos, while 32% are spending more time watching listing videos compared to before the pandemic.
Your browser does not support the video tag.
Our Better Real Estate agents report virtual showings are becoming the norm for big moves, while local buyers still want to see a property in person.
"Many agents are working with buyers who are moving hundreds or thousands of miles away, and they've had success with virtual showings. They'll get written offers from people who have never entered the home. For local moves we tend to see in-person showings with additional safety precautions including masks, gloves, and Lysol wipes," notes Graham Braatz, Relocation Director and Better Real Estate Partner Agent.
As a digital lender, Better Mortgage helps agents win offers in today's competitive markets
Better is well-positioned to serve the millennial borrower, a generation comfortable with digital transactions of all types. Our digital process allows us to move quickly without compromising safety.
We're available 24/7 and your clients can lock a rate right from their phones. They can also log in to their online dashboard at any time to check their progress.
Help your buyers compete against multiple offers with our instant, editable pre-approval letters.
If you aren't doing virtual showings and in-person showings are allowed by state and local safety guidelines, sign up for the chance to have your open house sponsored by Better.
Interested? Schedule a call to find out more.