Be ready for bidding wars in today's market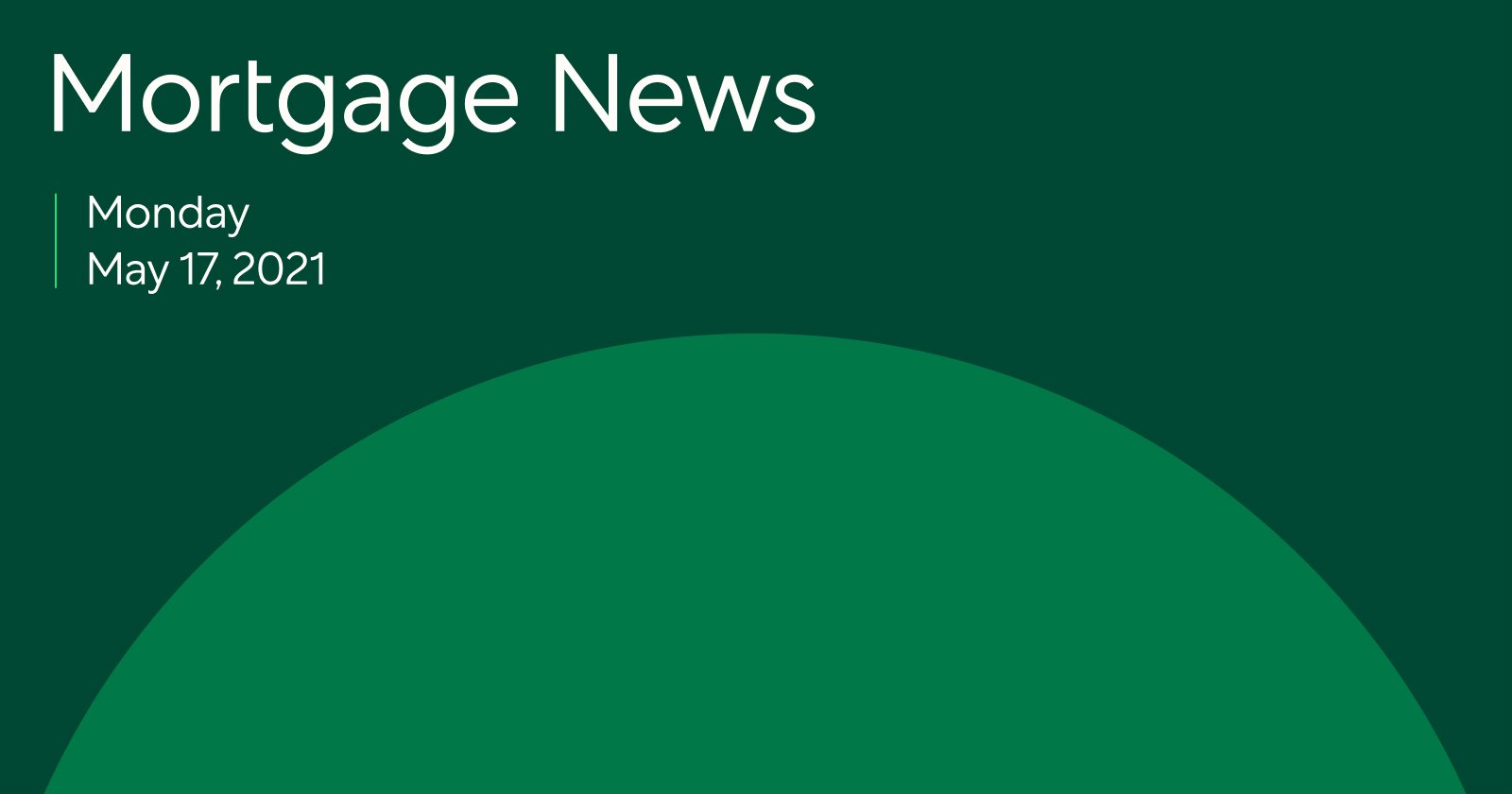 Here's a look at the latest developments in the mortgage market for the week beginning 5/17/21.
How to compete now that bidding wars are the norm
Refinancing continues to surge as rates drop for a fourth week
Prices may be higher for newly built single-family homes
How working with an online lender can benefit you
How to compete now that bidding wars are the norm
With a historically low supply of homes for sale and a growing number of buyers on the market, bidding wars are highly likely. Nearly three quarters of April offers made on Redfin faced competition, and over 40% of surveyed buyers have prolonged their home search after being continually outbid. While it's likely impossible to avoid bidding wars altogether, there are some tactics buyers can use to make sure their offer is competitive for today's market—and raise their chances of having it accepted.
Get pre-approved
Getting pre-approved before viewing a home can help buyers get an upper hand early on in the process. A pre-approval letter acts as proof of your buying power, and shows the seller that you're reliable and able to secure financing. It can also give you an edge over other home shoppers who may not have been pre-approved for a mortgage yet. If you choose Better mortgage, you can also edit your pre-approval letter anytime to reflect the listing price of the home you're interested in.
Ask the right questions
When viewing homes, asking certain questions can inform your ability to strengthen your offer. For example, knowing how much the seller owes on their mortgage may hint at their motivation. A high balance can indicate they're willing to sell quickly for financial security, and a low balance may mean they can keep making payments while waiting for the best possible offer. Asking about comparable prices and sales in the area, and how long the home has been on the market, can also be helpful.
Negotiate the offer
Putting an offer down on a home isn't just about the money you're providing upfront. Buyers can negotiate elements of the sale that make the process faster or easier for the seller, like removing previously agreed-upon contingencies. These are like the hurdles, or conditions, sellers have to meet in order to complete the purchase, such as a home inspection. Many buyers also include a heartfelt letter with their offer explaining what the home means to them—a tactic that's surprisingly effective.
Competition is only heating up, as 28% more shoppers started home searches in the first three months of 2021 than the same period last year. While construction is picking up, and owners are getting more comfortable with selling, inventory won't be catching up to buyer demand within the year. Buyers would be wise to study up on everything they can do to put together a winning offer.
Refinancing continues to surge as rates drop for a fourth week
Rates have dropped for the fourth week in a row, with the average 30-year fixed rate mortgage dipping further to 2.94% last week. That average has stayed below 3% for the past month—matching average rates during last year's refinance boom. The dip is largely driven by the economy's slow, uneven recovery from the pandemic.
Many homeowners who are able to save on a refinance with today's low rates appear to be taking action. The country's refinance applications jumped up by 3% in the last week, which is its highest level in the last two months.
Rates are expected to pick up soon and rise for the rest of the year, so now may be a good time for homeowners to see how much they can save. If you're on the fence about when to refinance, reading up on the benefits of locking a rate can help inform your choice.
Prices may be higher for newly built single-family homes
Newly built homes are in demand, and builders have sped up construction accordingly in the last couple of months. The first quarter of 2021 saw 25% more permits for single-family homes compared to last year, and the number of home builds started in March also rose 41% from last year.
While construction momentum is strong, a pandemic-driven lumber shortage drove the price of materials up at the start of the year, adding an estimated $36,000 to the price of a new home. Buyers who are prepared for the higher cost, and understand the process of working with a builder, may have a competitive advantage.
How working with an online lender can benefit you
There are more ways to get a mortgage than ever before, but when it comes to finding a process that's easy, fair, and transparent for everyone, online lenders like Better Mortgage may fit the bill better than traditional ones.
The online process can help save applicants time, energy, and money. Instead of making appointments and traveling to an office, online lenders receive and process applications online—for Better Mortgage, this speeds up our average closing time by 10 days compared to the industry standard. We've also removed origination fees, underwriting fees, and loan officer commissions from our process, so you don't have to pay for them in your mortgage costs. Read up on why getting a mortgage with an online lender may be the route for you.
Considering a home loan?
Get your custom rates in minutes at Better.com. Our team is here to walk you through your options and help you make an informed decision about which loan is right for you.