Buying a house in 2021? Here's what to expect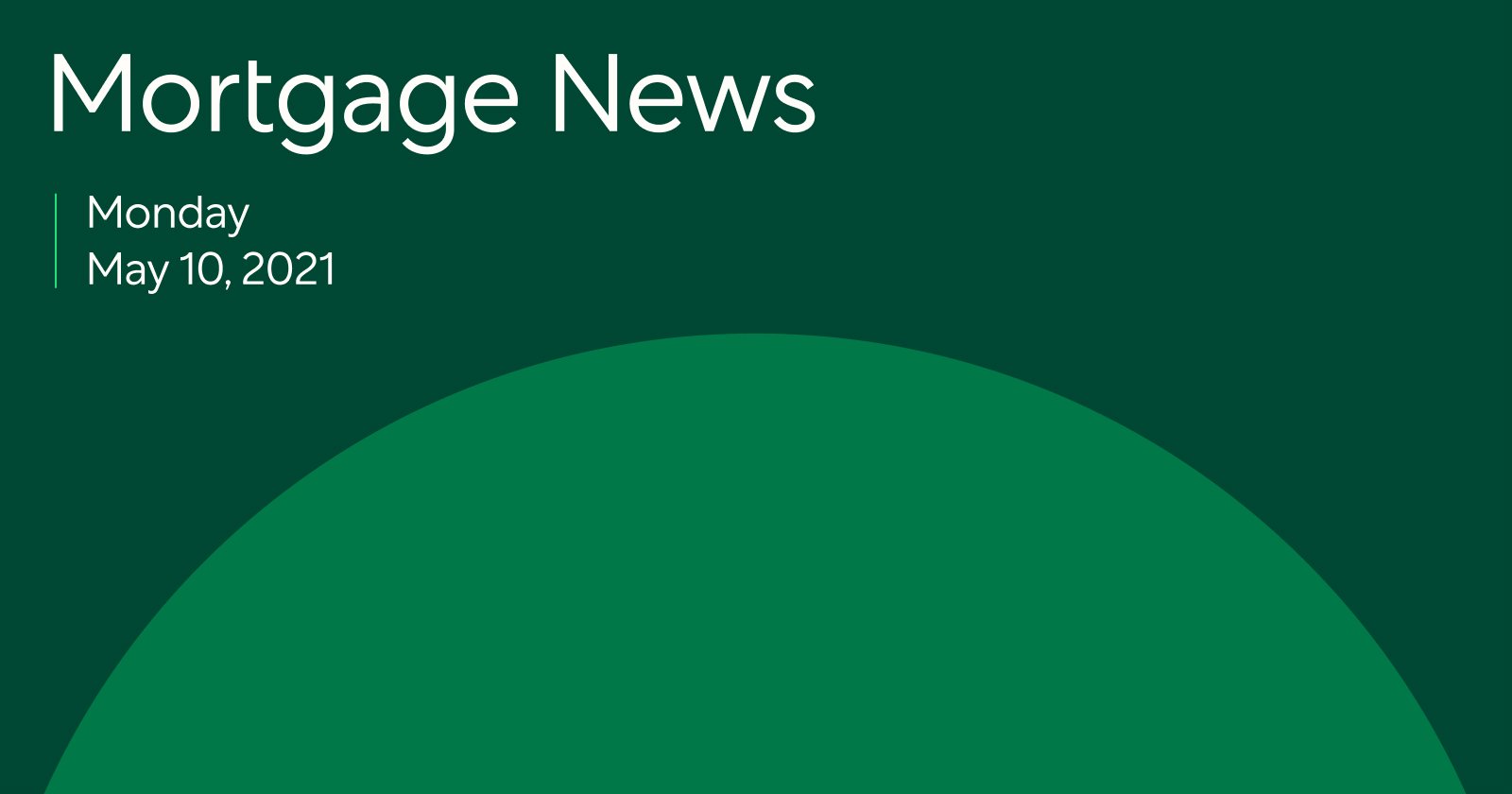 Here's a look at the latest developments in the mortgage market for the week beginning 5/10/21.
How homebuying has changed in 2021
Rates are still low due to slow economic recovery
A new government-backed refinance program could save homeowners $3k a year
Got student debt? Here's how to get a home loan
How homebuying has changed in 2021
After last year's homebuying boom broke records, the 2021 market has continued the surge in home sales, even as rates and prices rose further. But this year has brought some new and unique conditions that make buying a home today much more competitive than years past.
Home building is booming
New construction homes are more popular than ever, thanks to their modern features and often quiet suburban locations. There are now 75% more homebuyers looking for them this year compared to last, but after over a decade of underproduction, a large supply gap remains. Builders have been racing to meet the demand, with more new homes started between February and March than in any month since 2006. Now, one in every four homes for sale is newly built—the largest share in the U.S. market's history.
Virtual buying is the new normal
The homebuying process itself has moved online since the start of the pandemic, when the majority of the real estate world turned its focus to online listings, virtual tours, and remote sales. The trend is now likely to stick, as its streamlined process helps the market move quickly. Homes are selling 25 days faster than they were a year ago, and two thirds of buyers have made offers on properties they had only seen virtually.
Prices are rising faster than ever
This year's existing home sales are led by millennials, who make up 37% of homebuyers. The generation also accounts for the most first-time buyers, and many have to navigate rising home prices. In March, the median price for an existing single-family home hit a record high of $334,500. Luckily, more owners are considering selling this year, which could bring an influx of existing homes to the market and slow down price growth by about half.
Inventory is shrinking while demand skyrockets
Even with more homes on the way, the market is short by an estimated 3.8 million single-family homes at this point in the year. For those that are available, bidding wars can be expected. January saw 32% of homes sell above listing price, and in March, two thirds of offers on the listings site Redfin faced bidding wars.
So much has changed about homebuying in 2021 that today's market is more competitive and fast-paced than ever. Prospective buyers should prepare themselves to move quickly, which may mean knowing your options for financing or getting pre-approved before you view homes, so you have proof of your buying power ready in hand.
Rates are still low due to slow economic recovery
Mortgage rates have been dropping for the last three weeks, with the 30-year fixed rate hitting 2.96% last week. The dip was expected to turn around with the release of the country's monthly job market report, because economic growth usually means higher rates. But employment only rose by 266,000 jobs as opposed to the million expected by economists, and the market's reaction to the news has kept rates relatively in place, hovering near 3%.
Interest rates are expected to rise over the course of the year, but the timing of that rise largely depends on the country's economic recovery. If employment and inflation grow, we'll likely see rates go up. Until that happens, though, they may remain closer to last year's levels for longer than expected.
Given the recent three-week dip, it may be helpful for homeowners to see how much they can save on a refinance. It's known to be a good idea if you can lower your interest rate by .50%, and with the most recent 30-year fixed rate average, that means anyone who first financed before February 2020 is likely to save.
A new government-backed refinance program could save homeowners $3k a year
Last week, the FHFA announced two new programs aimed at helping low-income homeowners refinance. The program directs lenders to lower interest rates by at least .50% and monthly payments by at least $50 for qualifying applicants with Fannie Mae- or Freddie Mac- backed mortgages. They will also waive the adverse market refinance fee for loans with balances below $300,000—this usually adds a cost of 0.5% of the loan amount.
The Fannie Mae option, named RefiNow, is estimated to save homeowners $100-$250 each month, or $3k per year. Applicants will need to meet eligibility requirements around income and credit history to qualify.
Better Mortgage is excited to participate in the program, which will begin rolling out on June 5th. If you're on the fence about whether refinancing is the right move for you, it may help to learn how many financial benefits it can bring. Taking on a new loan can shorten your term, cut out mortgage insurance costs, or let you tap into your home equity.
Got student debt? Here's how to get a home loan
Over forty million Americans owe money on their student loans, and many assume their debt disqualifies them from getting a home loan. But the truth is, student loans don't impact homeownership as much as we think they do.
Here's a rundown of the key calculations that determine your eligibility for a mortgage, like your debt-to-income ratio, ideal down payment amount, and average budget for monthly payments. From there, you can assess which loan option is best for your situation.
Considering a home loan?
Get your custom rates in minutes at Better.com. Our team is here to walk you through your options and help you make an informed decision about which loan is right for you.