The downside of bidding wars and multiple offers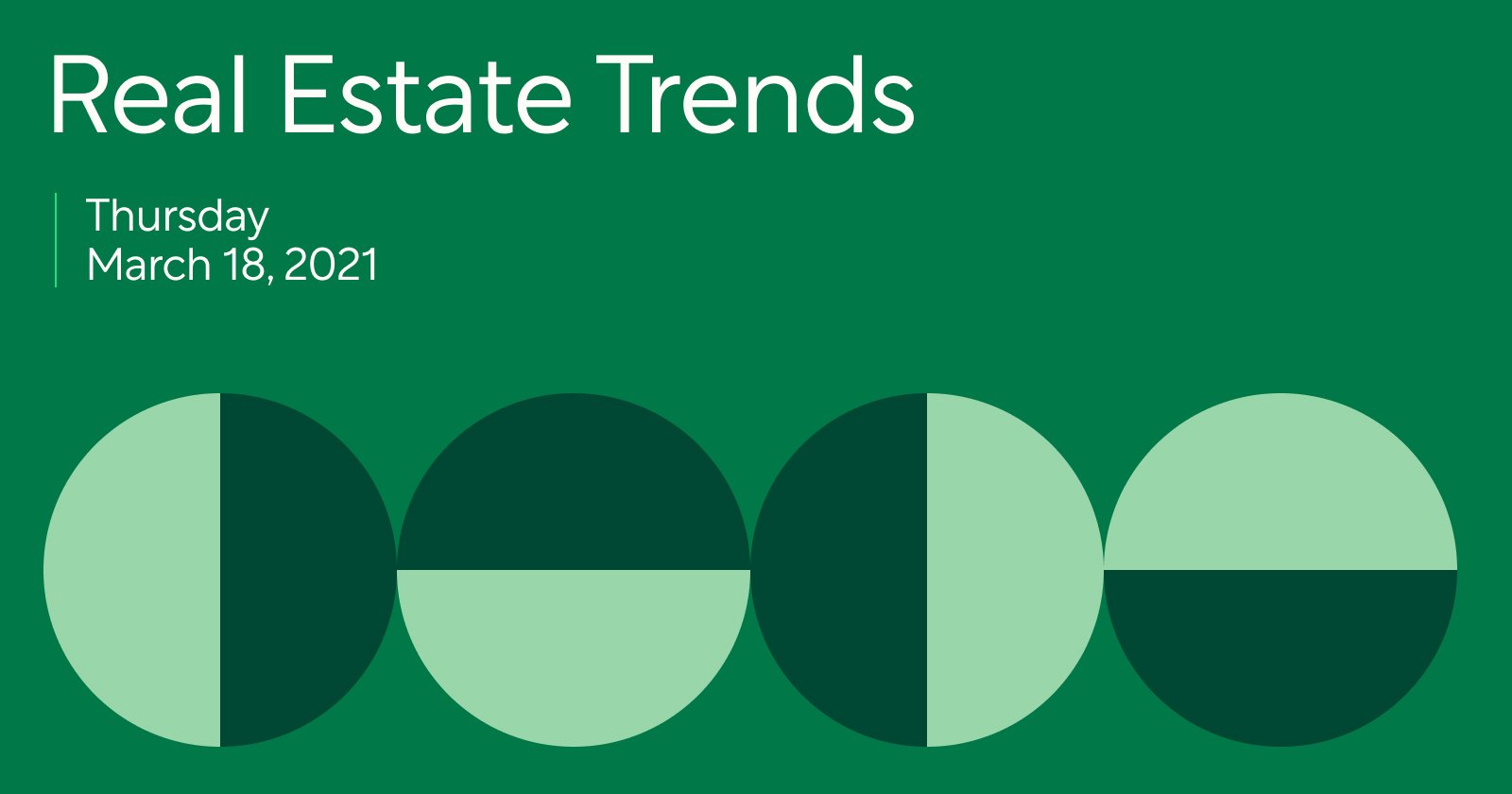 Here's a look at the latest developments in the real estate market.
Multiple offers create unrealistic market expectations
Buyers lose perspective in heated bidding wars
Real estate agents need continuing communication with listing brokers to know what sellers want in addition to price
The industry
As we near the end of March, competitive markets around the country continue to be defined by inventory constraints, above-asking-price offers, and all-out bidding wars. It's a fast-paced environment, and if you're an agent, you're probably spending most of your time writing counteroffers. "It's very frustrating even telling buyers ahead of time that it is tough. Until they start looking, they don't get it until they fall in love with their favorite home and there are 10 offers," notes Better Real Estate Partner Agent Dawn Mueller of Northville, Michigan.
"Today there is a supply constrained model, which impacts listing prices. There is also the possibility that a property's initial price is too low which then causes multiple offers to come in resulting in a higher sales price," explains William Hardin, Associate Dean for the Chapman Graduate School and Professor of Finance and Real Estate at Florida International University in Miami.
Realtor.com's analysis for the week ending February 20 illustrates the true competitiveness of the market.
The ongoing gap between the nation's housing supply and buyer demand, which was worsened by last week's winter storms, pushed median listing prices up 14.5% year over year. Although they remain low, mortgage rates have begun to increase and are expected to rise further later in the year. Affordability will test buyer demand in the months ahead.
The number of newly listed homes continues to trail last year's pace, ending the week 35% lower year over year.
The total number of homes for sale continues to decline. Total inventory was 49% lower than the same week a year ago.
Homes sold faster with time on market at 7 days faster than last year.
In January 2021, 32.9% of homes sold above listing price—compared to 18% in January 2020. That's a 14% year-over-year increase.
source: Redfin
In January 2021, the sale-to-list price hit 99.3%, compared to 97.7% in January 2020.
source: Redfin
It's no surprise that tales of buyer's remorse are surfacing in the media. According to a recent story in The Wall Street Journal, some new homeowners who rushed to buy over the last year are now having regrets. The flow-on effect from unhappy clients is a decrease in referrals and an increase in unfavorable agent reviews on Yelp.
What we're seeing at Better
In the current market, buyers must stretch their comfort level to submit an offer that a seller will accept. Better Real Estate Partner Agent Nancy Petroff from Lansing Michigan sums it up: "Many of the offers are tens of thousands over the list price, and a lot of them have escalation clauses to help put their offer over and above the others. Some offers are even saying that if the property does not appraise, the buyers will pay the difference between the appraisal and their offer price (if this is an offer that requires a mortgage)."
Here's how Better Real Estate Partner Agents work with clients on multiple offers and bidding wars:
Wanda Kenney, Indianapolis, Indiana
"If you have a buyer with less than 20% down, the buyer should consider renting for a while. I have five active buyers. Every time we have written offers, we are beaten out by cash buyers."
Maureen Francis, Birmingham, Michigan
"Prior to placing any offer, we have a talk with the listing agent to determine what is most important to the seller. We advise our clients on how to structure their offer to make it most appealing when there is competition."
What real estate agents can do next
Arrange virtual education sessions on market awareness with clients before showings.
Review, update, and differentiate your clients' "must-haves" from "nice-to-haves."
Prepare clients for the stressful reality of bidding wars. The highest offer doesn't always get the property.