Loan subordination, refinances, and closing delays
Published August 23, 2021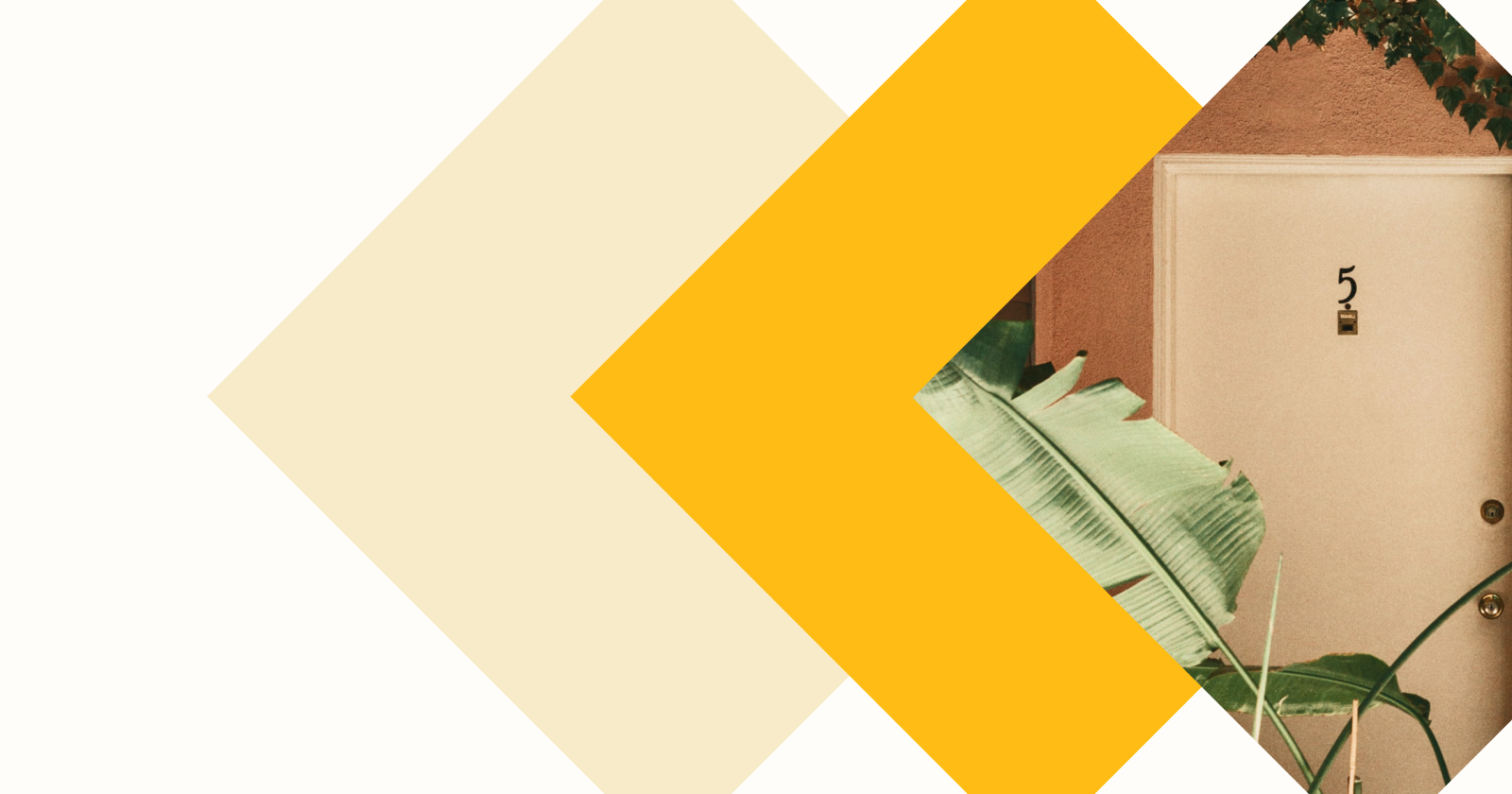 What You'll Learn
How to know if your mortgage refinance will need a loan subordination
Why loan subordinations are necessary and what to expect if you need one
The steps you can take to help your refinance close on schedule
Refinancing a mortgage can be a relatively quick and easy way to lower your monthly mortgage repayments. The refinance mortgage lender pays off the loan you had with your primary lender and the lower interest rate on the new mortgage saves you money in the long run. The sooner you close on the refinance, the sooner you can start saving. Unless you have a second mortgage, that is.
A second mortgage can push your closing date back—in some cases quite dramatically—because of a subordination clause and 3 loans (and potentially as many as 3 lenders) in the mix. Here we help you determine if this is something you need to plan for. If you're eager to start saving as soon as possible, knowing what to expect and how to prepare can help you close on your refinance faster.
I have a home equity line of credit, is that a second mortgage?
There are three kinds of second mortgages. The first is a piggyback mortgage—which some people use to buy their home if they need to borrow a significant amount of money. The other more common second mortgages are home equity loans (HEL) and home equity lines of credit (HELOC). Home equity loans and HELOCs give you access to the equity in your home so you can finance things like renovations, pay for a wedding, or to help put a family member through college.
If you've got one of these kinds of second mortgages and you're thinking of refinancing your primary mortgage, this article is for you.


What is a subordination request and a loan subordination agreement?
Loan subordination refers to the order in which debts get paid which is why a loan subordination clause, or subordinate clause, is commonly included in refinance agreements. Refinance lenders make subordination requests and insist on coming to a loan subordination agreement with second mortgage lenders to protect the larger refinance mortgage in case your home goes into foreclosure.
Say you've never refinanced but for some reason you default on your mortgage, your lender will start foreclosure proceedings. When this happens, your lender will sell your home and use the proceeds to repay your mortgage debt. Your original, primary mortgage would get paid off first and your second mortgage (and any other liens on the property) would be paid next.
When you refinance, your refinance lender pays off your primary mortgage and your second mortgage jumps to the head of the queue, so it gets paid first if the home goes into foreclosure. The subordination clause and loan subordination agreement is the refinance lender's way of cutting in line—this means if you default on the mortgage and the lender sells the home, your new refinance mortgage gets paid off before the second mortgage does.
How long does a mortgage loan subordination take?
The time it takes to complete a mortgage loan subordination and close on a refinance varies from lender to lender.
If you have your primary mortgage and your second mortgage with the same lender, the loan subordination process can be relatively quick and painless. If your second mortgage is with another lender, the loan subordination process can take a little longer.
At Better Mortgage, a standard mortgage refinance (that doesn't require a loan subordination) will typically close in 32 days—this is 10 days faster than the industry average.* In contrast, a mortgage refinance for a customer with a second mortgage typically takes 60+ days. Put simply, the more lenders involved in making the refinance happen, the longer a refinance will take to close.
Successfully completing a loan subordination requires teamwork on the part of the homeowner, the refinance lender, and the second mortgage lender (sometimes referred to as the subordinate lender). As the homeowner, you'll need to provide documentation to your refinance lender, they'll request documentation from the subordinate lender, and your subordinate lender may require more information from you. At Better Mortgage, they get the ball rolling as early as your refinance pre-application.
The Better Mortgage loan subordination process:
During your initial online refinance pre-application, you'll select the second mortgages (liens) that are associated with your property. Then Better Mortgage willask if you want to refinance your second mortgage at the same time as your primary mortgage: if you say 'yes,' it means you'll keep the second mortgage; if you say 'no,' it means you plan to pay off and close the second mortgage. Your answer will give Better Mortgage the information they need to begin the loan subordination process.

Once you're pre-approved, Better Mortgage will give you the subordination checklist they received from your second mortgage lender and it will explain all the documentation Better Mortgage needs from you. Better Mortgage will ask for your original HEL, HELOC, or piggyback loan agreement/note, and they'll also ask for the total amount you want to borrow for your refinance loan. The checklist will usually include an estimate of the turnaround time for your mortgage refinance to close, but if it's not there, contact your second mortgage lender directly to find out what turnaround time to expect.

When you provide all the documents Better Mortgage has asked for, they will contact your second mortgage lender to request a subordination agreement. When the second mortgage lender provides the documents Better Mortgage needs, your loan subordination will be complete, and your second mortgage lender will mail the subordination agreement to your title company.
Heads up, it can take another 1–1½ weeks for a title company to complete all their behind-the-scenes work to get your mortgage refinance ready for the final stages of closing.
Delays happen—here's what you can do
Real talk, some refinances with subordination clauses involve a lot of moving parts which can cause a wide range of delays. The most common delays fall under the following 4 categories:
Homeowner delays
One of the most common loan subordination delays is actually homeowner response time. As much as your mortgage refinance lender wants your loan refinance to close, given that the second mortgage adds an additional layer of risk to the loan, it's on the homeowner to keep the loan subordination process moving.
Your refinance lender needs to know about your second mortgage as soon as possible. They also need to know how long it's taking your second mortgage lender to complete loan subordinations—this information will help them lock your rate appropriately. If your refinance interest rate is locked for too short a time period, you may need to pay for a rate lock extension. Better Mortgage waives customer's lock extensions when the closing date is delayed due to something within their control, but if the delay is caused by the customer, customers will be on the hook for the rate lock extension fee.
That's why it's so important to stay involved and return all the requested documents on your subordination checklist in a timely manner. In the process, you may discover that your second mortgage lender has their own list of requirements that need to be met before they agree to the loan subordination. If that's the case, you'll also need to make sure you're responding to them as quickly as possible. Refinancing a loan with a second mortgage is a true team effort, as the homeowner you have the lead role.
HELOC subordination and combined loan-to-value ratio issues
When you get a loan refinance, the subordination lender looks at your combined loan-to-value ratio (CLTV). This is calculated by adding the amount of your new refinance loan to the amount remaining on your HEL or the total amount you can borrow on your HELOC.
For example, if your home is valued at $400,000 and your loan balance is $300,000, your LTV would be 75%. $300,000 / $400,000 = 0.75 or 75%

If you can borrow up to $45,000 on your HELOC, your CLTV would be 85%.
$300,000 + $45,000 / $400,000 = 0.86 or 86%
Counter intuitively, a HELOC with a zero balance may be a sticking point for your subordination lender. While your HELOC is open your second mortgage lender faces the risk that you can still borrow the maximum approved amount on your HELOC line of credit. If your HELOC limit pushes your CLTV over 85% there's a possibility that the loan subordination may be denied.
If you've got a HELOC with a zero balance, an easy solve is to close the HELOC. Closing a second mortgage typically takes a shorter time than doing a loan subordination and you can get another HELOC once your refinance closes. Another solution, if the combined loan amount qualifies and you have enough equity in your home, you could consolidate both debts by including your second mortgage in your refinance loan—this will eliminate the need for a loan subordination altogether.
Appraisal issues
It's not unusual for a mortgage refinance to qualify for a home appraisal waiver from your refinance lender. If you're refinancing with a conventional mortgage, your lender may be able to use automated tools and previous appraisals to determine the value of your home. During the loan subordination review process however, the second mortgage lender may require an appraisal to complete the loan subordination agreement.
To prevent this kind of delay it's wise to ask your second mortgage lender upfront if they require an appraisal as part of their loan subordination process. From start to finish the home appraisal process usually takes around 2 weeks (depending on the state and county), so if a home appraisal is required, it's best to get started on it early.
Subordinate lender delays
From the first to the second quarter of 2020, refinance lending jumped more than 60%. For many lenders this pushed back their typical refinance closing times. Lenders that offer a large amount of second mortgages have also been under pressure as more refinance lenders request loan subordinations.
Staffing levels and turnaround times vary from lender to lender, so the moment you're pre-approved for a mortgage refinance it's smart to check what your second mortgage lender's subordination turnaround times are. If you're eager to close, this information can help you decide whether to roll your second mortgage into the refinance loan, pay off the second mortgage then and there, or simply mentally prepare yourself for a more drawn out closing timeline.
Successful loan refinances need open communication and teamwork
While a mortgage refinance with a loan subordination typically takes longer to close than a standard loan refinance, you'll still stand to save money by refinancing at a lower interest rate. By being responsive and staying in close contact with your refinance lender and your second mortgage lender, you'll be able to shepherd your loan refinance from pre-approval to close.
With Better Mortgage you can get pre-approved for a loan refinance in as little as 3 minutes. Their online application makes it easy for you to tell us about your second mortgage, what you plan to do with it when you refinance, and they can show you what rates you qualify for on a mortgage refinance that needs a loan subordination.