Rates are low but could spike soon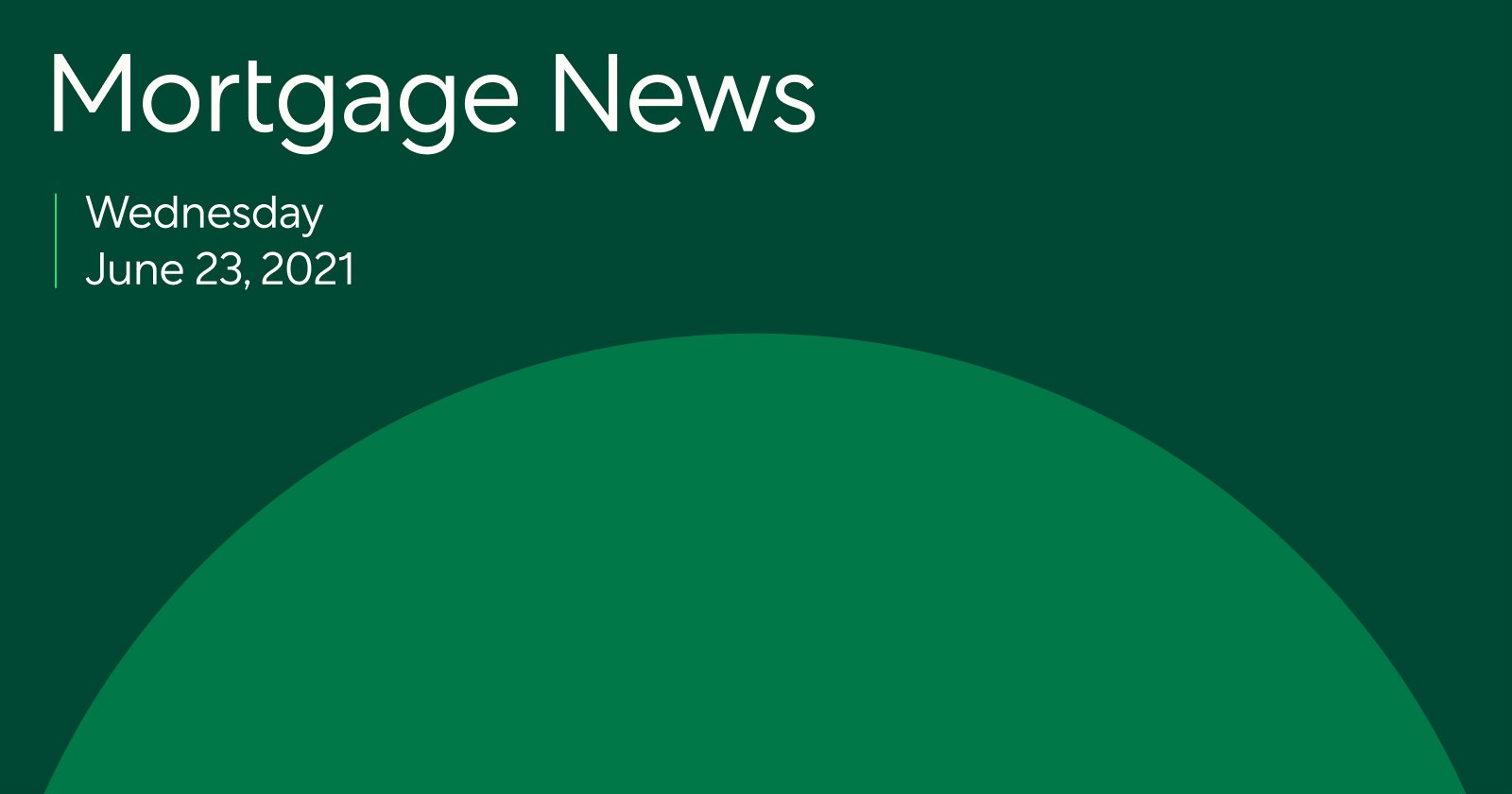 Here's a look at the latest developments in the mortgage market this week.
Mortgage rates might spike by the end of the summer. Here's why.
Home construction picks back up as lumber prices fall from record highs
Pandemic-related homeowner relief ends this month
LGBT homeownership by the numbers
Mortgage rates might spike by the end of the summer. Here's why.
Rates have been hovering near historic lows since the end of April, and according to analysts at Better Mortgage, they're likely to stay that way for the next few weeks. After that, we could start to see less consistency as a decision from the Federal Reserve nears.
Since the start of the pandemic, the Federal Reserve has been buying and selling Treasury bonds to keep the economy stable. The price of those bonds affects how mortgage rates move, and the Fed's measures have kept the average 30-year fixed rate below 3% for most of the past year.
Interest rates are expected to jump back up to pre-pandemic levels once the Fed announces they're pulling back their influence, but our analysts don't expect to see that happen until late summer or early fall—and more likely even later than that.
There's a good chance the market could send rates up in anticipation of their decision, like in February and March when the economy showed signs of recovery. The Fed says they're waiting until the market reaches an average level of inflation—when goods and services are priced comfortably within the average buyer's budget. As inflation creeps up before then, so too could rates.
While mortgage rates are always unpredictable, indications like this show they may not stay where they are for long. If you're in the market for a mortgage, go over your budget, check today's rates, and see how low your payments could be. If the numbers work out, it might be a good time to lock.
Home construction picks back up as lumber prices fall from record highs
The cost of lumber climbed to a record high at the start of the year due to a pandemic-driven supply shortage. Now lumber prices are finally falling, and more builders have started or resumed new home builds.
In May, the number of homes under construction rose for the 12th month in a row, to its highest level since 2007. The pickup is a step toward filling a gap of 5.5 million homes needed on the market.
With existing home inventory in short supply, this influx of newly built properties may be a buyer's best bet in a highly competitive market. Get ahead by learning how to work with a builder rather than a seller, so you know how to approach their unique buying process.
Pandemic-related homeowner relief ends this month
The deadline for homeowners with federally funded mortgages to enter or extend forbearance plans is set to expire on June 30. The relief measure was signed into law last March to help families with financial challenges caused by the pandemic. Since then, as many as 7.2 million homeowners have entered forbearance plans, with 2.1 million currently in them today.
Mortgage forbearance is a way to put your loan payments on pause with the approval of a lender or bank. When a forbearance period ends, homeowners are required to resume their monthly payments and make up the ones they missed, with interest.
If you're in a forbearance plan, it's a good idea to check in with your mortgage servicer—the company that collects your loan payments—to learn what options are available. There are usually a number of ways to handle the back payments, like requesting a payment plan, paying them off as a lump sum, or extending the loan term altogether.
LGBT homeownership by the numbers
The LGBT community has long faced an uphill battle when it comes to homeownership. With roughly $1T in purchasing power, LGBT buyers are still 73% more likely to be denied a loan, even if they aren't at a higher risk of default. Better Mortgage had problems like this in mind when they designed an entirely digital application, which provides built-in protections against human bias.
As part of our mission to make homeownership accessible to everyone, we're committed to rooting out discriminatory lending practices. So we took a look at the data to measure how far we've come, how far we still have to go, and what more we can do to help.
Considering a home loan?
Get your custom rates in minutes at Better.com. Our team is here to keep you informed and on track from pre-approval to closing—if you don't close on your new home on time, we'll give you $2,000.*