Understanding the mortgage loan closing process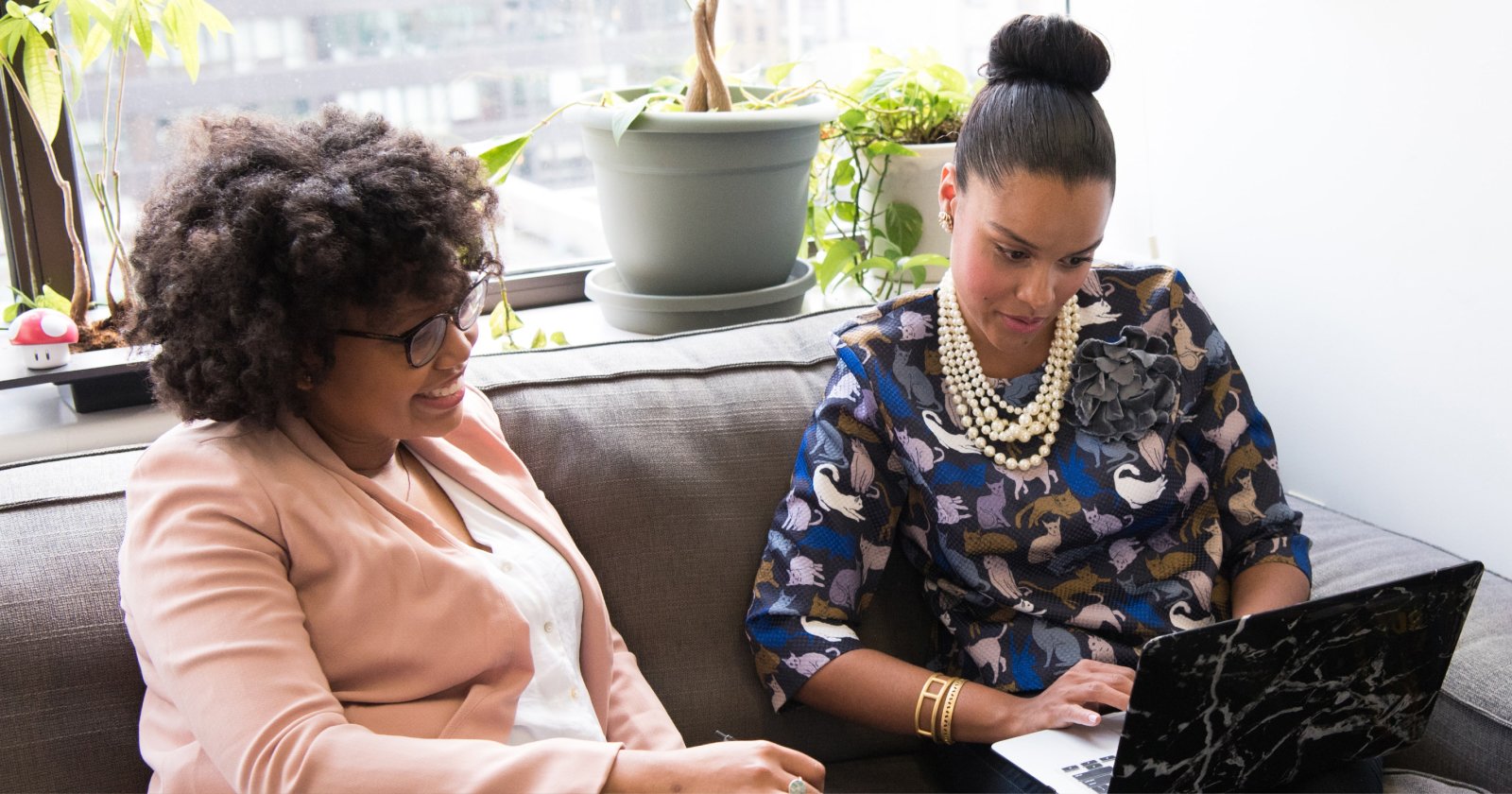 What You'll Learn
Typical closing timelines for homebuyers and homeowners
The most common reasons why closing dates are delayed
When your first mortgage monthly payments are due
Closing, the final frontier between you and the keys to your new home or the many benefits refinancing your mortgage can bring. When you get this far you've been pre-approved, conditionally approved, and cleared to close. After all that you're probably ready for a drink, but like water fountains, drinking fountains, and bubblers, the words people use for closing can vary across the US. So here we'll explain what closing means, all kinds of words you're likely to hear, and everything you need to know to help make these last few days as smooth as possible. We'll also cover what to do when you've finished your celebratory bubbles and need to start making mortgage payments.
What does closing mean?
It depends on who you ask and which state you're in. For the purposes of this article, closing is your final step of the homebuying/mortgage refinancing transaction. If you're buying a home, it's the moment you get the keys. If you're refinancing, it's your signature on the last piece of paperwork you sign. This definition is important because different states work to different timelines, so the term "closing day" unintentionally means different things to different people.
Regardless of whether you buy or refinance, closing on a mortgage involves 4 basic steps:

Loan signing is when you sign all the paperwork. Loan funding is confusing because it sounds like this is when everyone gets their money, but in this case, it means the funds have been remitted to escrow. Escrow holds the funds for safekeeping until each party has completed their steps in the process. If you made an earnest money deposit they hold that, too.
Recording means that the grant deed to the property is, ahem, recorded at the County Recorder's office. Once the grant deed is recorded escrow can disburse the funds and close the escrow account, hence the term 'close of escrow'. Disbursement is when all the parties involved receive the money they're owed and everyone can consider the mortgage closed. (Homebuyers will receive the keys to their new home when disbursement is complete.) And to describe the completion of closing when everything's settled, you may hear the term 'settlement'.
Wet vs. dry states and what it means to homebuyers
Wet states and dry states are real estate terms for the speed and protections that regulate homebuyers' closing process. In wet states the whole closing process occurs while the ink is still wet. That means loan signing, loan funding, recording, disbursement—the whole kit and caboodle happens at the closing table. In dry states, there's typically 1-2 days between the day you sign the loan documents and the day you get the keys, in other words, the ink is dry. This extra time is padded into the dry state closing process for an added layer of assurance and protection that all transactions are valid and legal, while also keeping the deal in progress. Dry states include Alaska, Arizona, California, Hawaii, Idaho, Nevada, New Mexico, Oregon, and Washington. All the other US states are considered wet states.
Because everything happens on the same day in wet states, people in wet states call the day you sign the loan documents 'closing day'. As you can imagine, this term is somewhat misleading for homebuyers in dry states because if you're planning to move in the day you sign, you may be sorely disappointed.
So let's take a look at how long all this takes.
Homebuyers closing timeline (around 3–7 business days)
Loan cleared to close

Day 1

Closing Disclosure issued (3-day waiting period before loan signing)

Day 2

Day 3

Final walkthrough (1-4 hours)

Wet States
Dry States

Day 4

Loan signing → Loan funding





→ Recording → Disbursement





→ Homebuyers get the keys

(1-3 hours)


(Closing day)

Loan signing*

Day 5

Loan funding/Recording* (not necessarily in this order)

Day 6

Disbursement* → Homebuyers get the keys




(Closing day)

Day 7
*You can't fund or disburse on a Saturday, so the overall process may take 7 days. In some dry states, all these steps may happen on the same day.
For both homebuyers and homeowners, there's a mandatory 3-day period between receiving your closing disclosure and the loan signing no matter which state you live in. This is to give enough time to address any issues and ensure all parties, including the lender, are ready to close on time.
In wet states, it's always best to schedule your loan signing as early in the day as possible. The complete process from signing to disbursement commonly takes around 2 hours. Worst case scenario it could take around 4. Loan funding and disbursements are transferred via the Federal Reserve wiring system, and their settlement deadline is 5pm ET. Given that it typically takes at least an hour to sign all the loan documents, if you start signing late in the day, it gets increasingly difficult for the wire transfers to be completed on time. So to save yourself a trip back to the closing table, and try to start signing before noon.
Refinance closing timeline (around 6–9 business days)
Loan cleared to close

Day 1

Closing Disclosure issued (3-day waiting period before loan signing)

Day 2

Day 3

Investment properties and second homes

Primary residences

Loan signing, 1 hour

The borrowers role is complete

Loan signing, 1 hour

(3-business day right of rescission cooling off period)

Day 4

Loan funding → Recording → Disbursement

If you're working with a local title company this may happen sooner.

Day 5

Day 6

Right of rescission cooling off period ends and the borrowers role is complete

Loan funding → Recording

Day 7

Day 8

Day 9

Disbursement

(Cash-out customers get their cash 3–5 days after the lender has confirmed funding has been received)


Typically 3 days after the loan is funded you get your cash and the funds are disbursed, it may be quicker though.



Homeowners who are refinancing a primary home have to wait the same mandatory 3-day period between receiving the loan disclosure and the loan signing, plus an additional mandatory 3-day cooling-off period. This is because refinance customers have the right of rescission: the ability to back out of the refinance mortgage agreement. Another interesting difference with the refinance closing process is that once the right of rescission has ended, the borrower's role in the process is complete. Disbursement is typically 3–5 days after your previous lender has confirmed funding has been received. In some cases, it may be quicker.
Ready, set, close.
Here's everything you'll need to know about the loan signing itself.
What to bring
2 forms of identification—1 must be a government-issued photo ID, the second form of ID can be your proof of homeowners insurance (so long as both borrowers have their names on the insurance)
A certified or cashier's check (if you didn't do a wire transfer for your cash to close)
A pen
Your attorney (if you're in a state that needs you to engage a real estate attorney)
Bringing your real estate agent is a personal choice
Who'll be there
In both wet and dry states, a notary public will be present to witness and authenticate the signing of your loan documents. Since 2020, the use of mobile notary services has become more common around the country, especially in dry states. In many ways, it's more convenient: the notary public will travel to you, you'll sign all the documents, they'll notarize them, and a courier will whisk the documents away to the title or escrow company who verifies that the paperwork is in order.
At a more traditional loan signing in a wet state you may be sharing a table with the following people:
A notary public
A title officer from your title insurance company
Your real estate agent and the seller's agent
Someone from the escrow company
Your attorney or the seller's attorney (if they're required in your state or you request it)
Your lender
For these types of loan signings, you'll most likely meet at the office of the title company. This makes it faster and easier for them to review, package, and forward the signed documents to the lender, and for them to record the grant deed with the recording office. This whole process lasts between 1–4 hours, but as soon as the title company learns that the deed is being recorded and the loan is disbursed, you can leave with your new house keys in hand.
If you're buying a home, it's not unusual for the seller to pre-sign the deed and transfer documents, so there's no need for them to be at the loan signing. If that happens, they'll trust the keys with a title officer or their seller's agent who will pass them to you when the loan is dispersed.
As local real estate customs and laws can vary, your loan team will be able to tell you who to expect to see at the loan signing.
What you'll sign at the mortgage closing
The exact collection of documents you'll sign as part of your closing package depends on where you live and the kind of property you're buying or refinancing. That said, you can be sure it'll include the following:
Final closing disclosure
Promissory note—your promise to the lender that you'll pay the mortgage
Deed of trust—(aka mortgage or security instrument) this means that while you promise to pay off the loan, you have the right to live at the property, make improvements, resell it, and benefit from any equity gained in the property.
Initial escrow disclosure—this details all the specific charges you'll be responsible for paying into escrow each month according to your mortgage agreement.
Mortgage servicing disclosure—this lets you know your lender has the right to sell your loan to another loan servicer.
And if you're refinancing your primary residence, the following document will also be in your closing package:
Right to cancel form—(aka your right to rescind notice) this certifies the start of your 3-day cooling off period.
Closing delays happen, here's how to handle them
If your loan signing date is pushed back don't be alarmed, 1 in 4 homebuyers experience a closing delay. Another thing to keep in mind is that the closing date that's agreed on when you first lock a rate is actually a target closing date. The actual date you close can be after, or even before the target closing date. Occasionally closing can be delayed simply because the agreed upon closing date was unrealistic. Buying and refinancing a home involves a large cast of supporting actors working behind the scenes to bring the loan together and there can be any number of reasons that can delay closing. The two most common reasons—which account for nearly 50% of closing delays—are appraisal issues and financing issues.
Appraisal issues
Before a lender will agree to the loan, they need to know the true market value of the home. For this they'll use a licensed or certified appraiser to conduct an onsite evaluation of the property, this is known as a home appraisal. The appraiser will compare the property to nearby, recently sold homes that are similar (these homes are known as comps). This information will give the appraiser a baseline for the property values in your specific local area. Once they know the highest and lowest prices for comps in your area, they'll work within this range to add or subtract value for your property's unique condition and features.
A good real estate agent will follow up to make sure the appraisal is completed, that the home is appraised at the sale price or more, and that no repairs are required as a result of the appraisal. If a lender requires repairs to be completed before the mortgage closes, the closing date could be pushed back.
Another issue that has become more and more common is appraisal gaps. An appraisal gap can occur when the price of the home is higher than the appraised value. The problem here is that lenders don't want to lend more than the home is worth. If you find yourself with an appraisal gap, you have a few options available. A good real estate agent will ask the seller to renegotiate the sales price or ask for concessions. However, in an exceptionally competitive housing market, the seller has the upper hand and may not budge. In this case you could try working with your lender to appeal the appraisal. If that fails, you'll need to increase your cash down payment or, if you've got no wiggle room in your budget, simply walk away. If appraisal gaps are common in your market, work with your real estate agent to find homes at a price point that helps you keep enough cash in your pocket to cover the gap.
Financing issues
Most homebuyers and homeowners soon learn that they'll need to provide a lot of documentation when they begin the mortgage application process in earnest. Delays responding to document requests can naturally cause delays in the approval of the loan. One thing people may not expect, however, is that additional documents may be needed in the final days before they're set to close.
Even though a borrower is approved for a mortgage, lenders typically do one final check of the borrower's documentation shortly before the closing date. During this underwriting phase of the loan, underwriters may uncover more things they need to review before they can approve the loan. For example, if the underwriter needed documentation to show that a check cleared, and you submitted a bank statement that also included a large deposit of $45,000, the underwriter will need additional paperwork to document where those funds came from.
If a borrower's financial situation changes after they've been pre-approved, this can also delay the closing date.
The lead up to closing is not the time to make a career change, buy a car or make a large purchase on credit. Lenders like stability and changes such as these can impact your debt-to-income ratio (DTI) or credit score. You could lose your loan approval if your credit score drops significantly or if your DTI increases. So keep your finances steady and respond to any document requests swiftly.
How does a closing delay affect my rate lock?
Rate locks typically last between 30–60 days which is enough time to get most loans through underwriting and to the closing table. If your rate lock does expire before this time, in most cases it can be extended—just make sure to check with your lender to see if doing so will result in any additional fees. Typically a mortgage rate lock extension fee is less than half a percent of the loan amount, but the actual costs vary based on the length of the extension. At Better Mortgage, rate lock extension fees are added to your closing costs. If we caused the closing delay, we cover the costs so you can extend your rate free of charge.
What you'll need to do the first month after closing
First things first: Make sure to stash all your closing documents in a secure place.
If you're a new homebuyer, how about a housewarming? When you're done celebrating, your next step should be to change the address on your driver's license. You may also want to apply for a homeowner's property tax exemption (aka a homestead exemption). Eligible homeowners who apply may save on property tax, so check with your city or county to learn how to claim the exemption.
Fun fact: after closing, you'll have a brief reprieve from monthly mortgage payments. Remember those prepaid amounts on your closing disclosure? A portion of these covers the interest that will accrue between the date you closed on the loan and the start of the first full month of your new mortgage. This means when your regular mortgage payments kick in, you'll only need to pay the estimated total monthly payment that was quoted on the closing disclosure (not an additional prorated amount).
Your first mortgage payment will be due on the first day of the first full month after you close. That means if you close on April 15, your first mortgage payment is due on June 1. (April 15–May 31 was covered in your closing costs.) If you close earlier in the month, you'll have an even longer break before your monthly payments start. You'll receive a bill when your first payment is due.
You may need to pay a mortgage servicer instead of your lender
There's a strong chance that your loan will be transferred to a mortgage servicing company. When this happens, your monthly mortgage payments will need to go to the mortgage servicer instead of your original lender. This is common practice and nothing to be concerned about. A loan servicing company does everything to maintain your mortgage on a month-to-month basis. They'll send monthly mortgage bills, collect your payments, maintain records of payments and balances, and collect and pay your property taxes and insurance (through an escrow account). They'll also be responsible for remitting funds to the promissory note holder and following up on late payments. In some cases your loan servicing and the promissory note will be sold, this just means that the interest you're paying will go to the new owner of the promissory note. The loan servicing company will take care of this for you.
If your loan is transferred to a mortgage servicing company, you should receive a "hello" letter from the new servicer and a "goodbye" letter from the old. In most cases, you'll receive a letter from your current servicer notifying you of the change 15 days before the transfer occurs, unless you received a written transfer notice when you closed on the loan. The effective date of the transfer is when the first mortgage payment is due at the new servicer's address. The new servicer will also notify you within 15 days after the effective date of the transfer.
Better Mortgage services its loans after they close. The payment administration and collection are handled by our servicing partner, ServBank. At some point we might transfer your loan to a permanent servicer that's selected from a large roster of reputable servicers and mortgage investors including major US banks, government-sponsored entities, publicly-traded mortgage companies, and specialized servicing firms.
Close faster, celebrate sooner
Our average closing time is 10 days faster than the industry average—thanks to the way we've automated many time intensive processes. This means you could go from pre-app to close in 32 days on average compared to the 42-day industry standard. Another key difference you'll see is in the closing disclosure—we don't charge lender fees. Lender fees are common additions to closing costs, but the way we see it, application fees, origination fees, rate-lock, processing, and underwriting fees don't seem fair to the customer. To address this, we've built technology to streamline the entire mortgage process from start to finish which saves you money, but also saves you time. In as little as 3 minutes, Better Mortgage can show you how much you're likely to be approved for, and get you on the path to the closing table.