More homeowners are refinancing as rates dip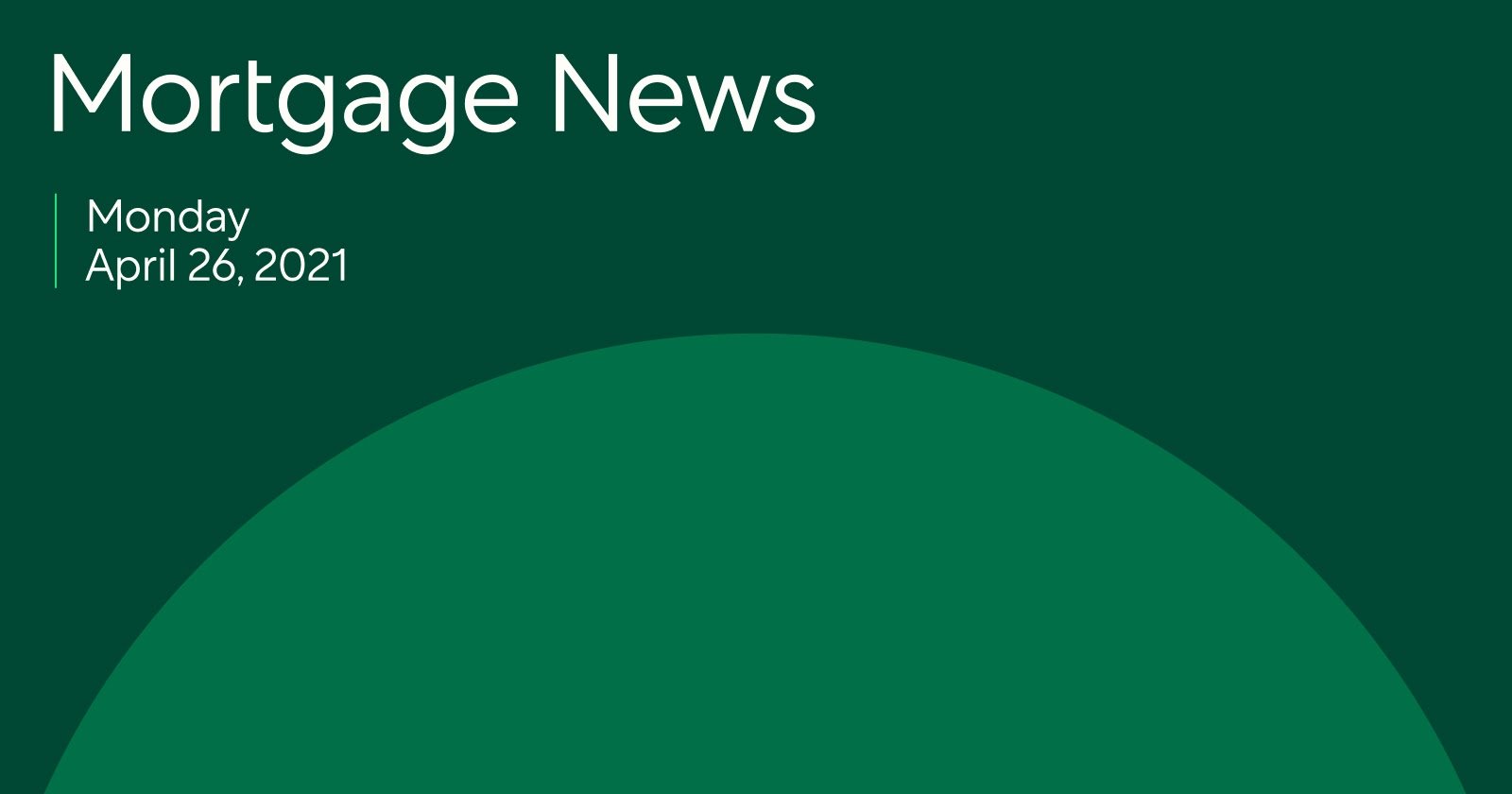 Here's a look at the latest developments in the mortgage market for the week beginning 4/26/21.
Refinancing picks up as rates dip for a third week
Home sales are slowing down due to low supply
15 of the most common mortgage questions, answered
Buying a home? Have these answers ready.
Refinancing picks up as rates dip for a third week
Mortgage rates dropped for the third week in a row, with the average 30-year fixed rate hitting 2.97% at the end of last week. The decline seems to have led more homeowners to refinance, as applications rose 10% week-over-week at the same time.
Rates have been on a steady upward path since the start of the year, as the economy showed signs of recovery from the pandemic. As they rose, refinance applications pulled back. Now, new coronavirus concerns have interrupted that trajectory, and brought a sense of caution to the market, which in turn drove today's lower rates. But the shift is likely temporary, as rates are expected to continue rising over the course of the year.
Since lower rates mean more homeowners are likely to save on a refinance, many are jumping on the opportunity. The number of applicants is still 23% lower than this time last year, when the pandemic brought rates to record lows. But today, interest rates are actually 0.36% lower than they were at that time, so it may be worthwhile to see how much you can save.
Generally, it's a good idea to refinance if you can lower your interest rate by at least 0.50%. With the most recent average 30-year fixed rate, that means homeowners who first financed in February 2020 or earlier are likely to save. The best way to find out? Take a look at today's rates to see how they stack up with your current loan. If you're not sure whether it's the right move for you, read more about the benefits of refinancing beyond just a lower interest rate.
Home sales are slowing down due to low supply
In March, the number of homes sold dropped by 3.7% from the month before, bringing the seasonally adjusted annual sales rate to 6.01 million. That's the slowest pace of home sales since last August.
For context, the annual sales rate is a calculation of how many homes are expected to sell for the year based on that month's performance alone. Last year's homebuying boom ended with a rate of 6.76 million homes sold—the highest since 2006. Right now, sales are still higher than pre-pandemic years by about half a million homes, but March usually sees a month-over-month increase, rather than a decline.
The drop is likely driven by a lack of supply. Usually, the market has roughly 300,000 more homes for sale by March, and without those listings, buyer competition is tougher. Homes are selling 21 days faster than a year ago, and February saw an average of four offers per home sold.
Luckily, both existing and new homes should have inventory boosts on the way. An influx of new homes is expected on the market this year as builders ramp up their speed. Plus, as vaccinations continue rolling out, owners are getting more comfortable selling, with 41% of homeowners considering selling their home in the next twelve months.
15 of the most common mortgage questions, answered
Now that interest rates have dropped for three weeks in a row, it may be a good time to consider buying a home or refinancing. No matter how many times you've been through the process, questions are bound to come up, like: what do I need to get approved? How do I know which loan is right for me? How do I choose the best rate?
To help you navigate getting a mortgage, we've answered some of the most common questions people have about them. Read up on how the process works, and how to know what's best for you. Dive even deeper by following the links within each answer.
Buying a home? Have these 6 answers ready.
Homebuying always requires plenty of forethought and research, especially in today's market. Moving quickly on a home is key, as prices rise at a record speed and 39% of homes listed online sell above their asking price. Asking yourself the right questions at the start of your search, like how much you should save in advance, or what you'll need to get approved, can help you narrow down a budget and feel prepared for the competition. Here's a breakdown of the most important questions buyers can ask themselves before kicking off a home search—and how to find their answers.
Considering a home loan?
Get your custom rates in minutes at Better.com. Our team is here to walk you through your options and help you make an informed decision about which loan is right for you.