How first-time homebuyers can compete as prices rise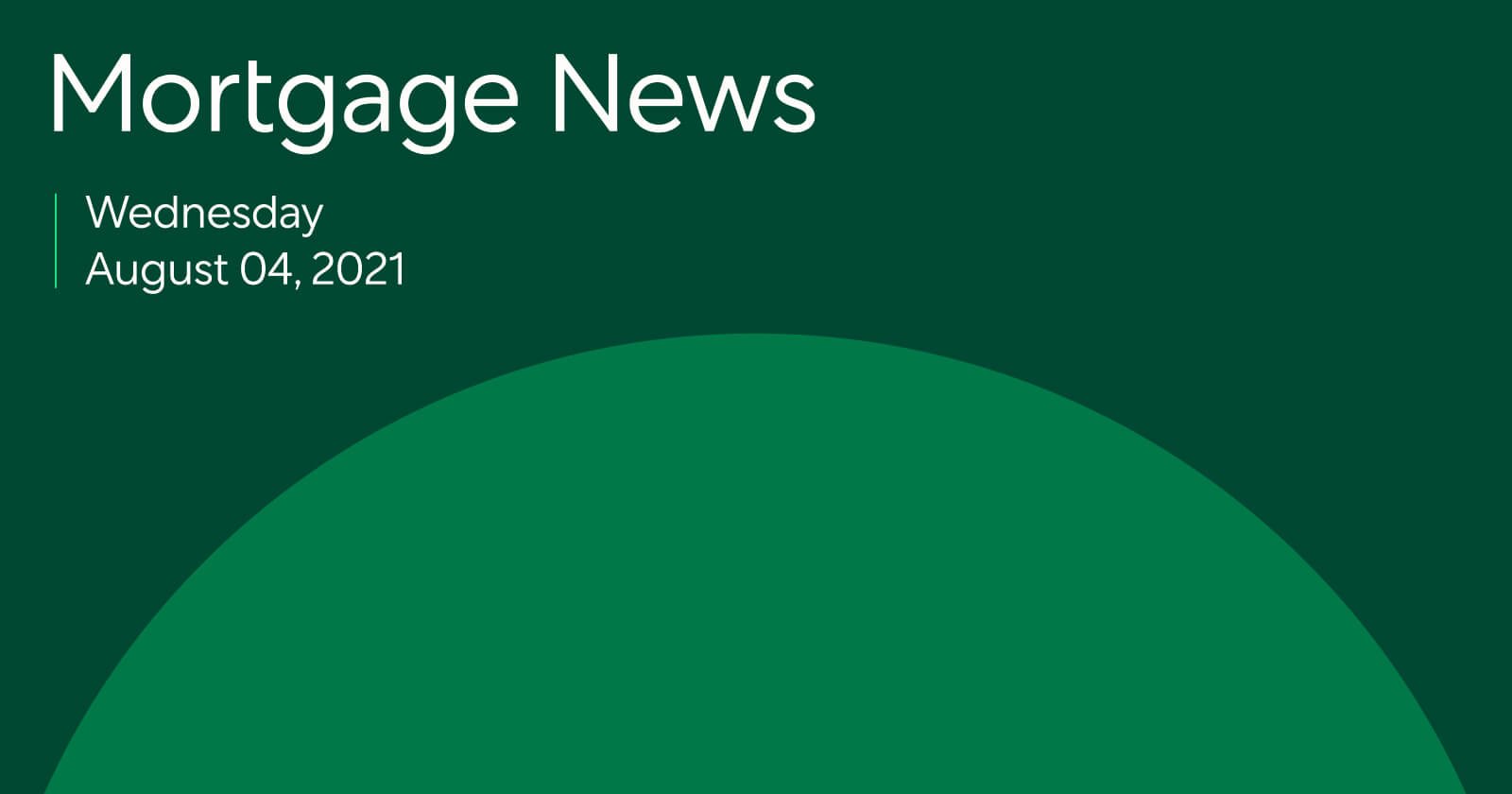 Here's a look at the latest developments in the mortgage market this week.
First-time buyer? Here's how to avoid getting priced out.
More homeowners refinance while rates hover at a six-month low
New construction home sales dip as lumber costs rise
What is an escrow account?
Anyone searching for a home today is up against rising prices, bidding wars, and intense competition. But the path to homeownership tends to be extra bumpy for first-time buyers, because they enter the market with smaller budgets and no home equity. In July, 37% of first-time buyers said they had to set back their homebuying timeline after losing income during the pandemic.
Instead of hitting pause on your search, there are some loan options that could help you compete for a home—without putting more money on the table.
Make a lower down payment
It takes a year longer to save for a 20% down payment than it did 5 years ago, which may be why 35% of buyers cite it as their primary roadblock to owning a home. But 20% down isn't always required—and last year, roughly two-thirds of first-time buyers put down less than that.
With an FHA loan, you could put as little as 3.5% down on a home and still lock in competitive rates. These mortgages carry more lenient qualifying guidelines than conventional loans, especially when it comes to savings and credit scores, so it's worth finding out if it's the right option for you.
Improve your debt-to-income ratio
Saving for a home can be tough to balance alongside student loan debt, which accounts for 20% of the decline in homeownership among young adults. But the reality is, lenders don't look at how much student debt you have in total. They look at how you're paying it down each month, typically through your debt-to-income (DTI) ratio. Learn how to assess your DTI to see where you stand, and raise your chances of getting approved for a mortgage with student loans.
Get the Better Appraisal Guarantee
Negotiating with a seller doesn't always mean putting more cash on the table. Waiving your appraisal contingency can boost your odds of an accepted offer by 50%.* Normally, you'd risk losing your lender or having to change your loan terms. But with the Better Appraisal Guarantee, you could get the loan terms you locked no matter what the appraisal says.**
Even with historically low inventory, first-time buyers still have a place in today's market. And with mortgage rates as low as they are, it's worth taking a look at what you can afford. Crunch the numbers with our affordability calculator to see what a new home could look like with your budget.
More homeowners refinance while rates hover at a six-month low
Last week, the 30-year fixed rate average ticked up to 2.80%. Even with the increase, the rate is at a 6-month low and still only 0.15% away from an all-time low of 2.65%. Millions of homeowners stand to save on a refinance, and many are taking note. Refinance applications have jumped up 9% week-over-week around the country.
A refinance can lower your mortgage rate and monthly payments, and provide other benefits too. Whether you want a shorter loan term, an influx of cash, or fewer debt payments, getting a new loan can make it happen. Find out how a refinance could help you reach your financial goals, and check your rates to see how much lower your payments could be.
New construction home sales dip as lumber costs rise
Rising home prices are tamping down the demand for new construction homes, and June saw the lowest number of new home sales since April 2020. The price spike is thanks to a shortage in softwood lumber, which increased in cost by over 300% during the pandemic. Now it costs roughly 75% more than it did in 2019, but builders have had to raise their prices to keep up.
It can be tough to bargain down the price of a newly built home. Instead, it may be easier to negotiate with a builder through upgrades to the home itself. Choose materials from their showroom that would add value to the property, like hardwood floors, or marble countertops. If you want to learn what to look out for, avoid, and prepare for in a new home sale, read our quick and easy Q&A.
What is an escrow account?
Escrow accounts are specifically designed to hold money meant for home costs, whether it's during the sale itself or throughout the course of a mortgage. They usually come into play after a loan is finalized, but it helps to know what they are beforehand too. Get to know the ins and outs of escrow accounts—from what they are, to how they work, to why opening one could help protect your mortgage.
Considering a home loan?
Get your custom rates in minutes with Better Mortgage. Their team is here to keep you informed and on track from pre-approval to closing.
*Results based on a survey of 104 real estate agents in competitive markets. Of those surveyed, more than ~60% responded that waiving the appraisal contingency could increase the likelihood of having a competitive offer accepted by 50% or more. Results may vary and are not intended to represent or guarantee that anyone will achieve the same or similar results.