17M homeowners could now refinance for cash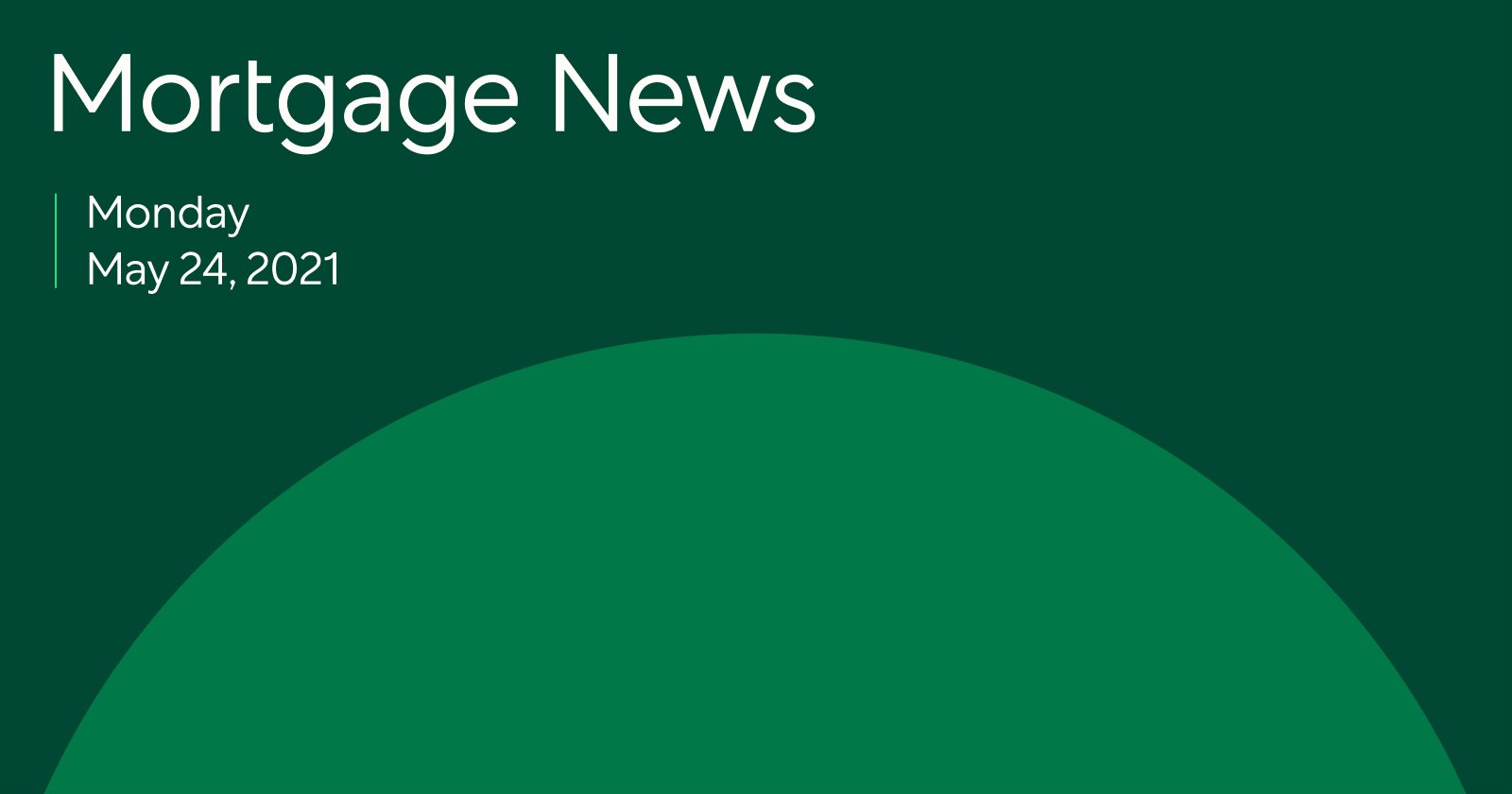 Here's a look at the latest developments in the mortgage market for the week beginning 5/24/21.
Home equity is at an all-time high. Here's how to cash out
The average new mortgage is now over $400K
Rates tick upward but are still near historic lows
How buying a home can help you save at tax time
Home equity is at an all-time high. Here's how to cash out.
With home equity at a high of $7.3 trillion collectively, 17.8 million U.S. homeowners are now considered "equity rich". That means what they owe on their mortgage is less than 50% of what their home is currently worth, and puts them in a strong position to access at least half of their home equity in the form of credit or cash.
Home equity is the difference between what's owed on a mortgage and what a home is valued at. When property value goes up, or home loan debt is paid down, that gap widens and increases equity. It's often considered one of the major benefits to owning a home, because there are a number of factors that increase property value over time, like local economic growth or home renovations.
The recent home equity boost was a result of last year's pandemic-driven surge in buying and refinancing. As buyer competition drove prices up, it raised the property value of existing homes. Many homeowners also reduced their debt by refinancing at a lower rate.
There are a number of ways homeowners can take advantage of their equity, but with today's mortgage rates near historic lows, cash-out refinancing could be a smart move. That involves taking out a loan for more than you currently owe, keeping the difference in cash, and paying interest on the total. There's also the possibility of locking a lower interest rate, which can save on monthly payments.
It's best to spend new cash on investments that add value to your financial picture, like home improvements, or consolidating and paying down debt. Get to know more of the benefits and risks to cash-out refinancing to decide if it's the right move for you.
The average new mortgage is now over $400K
Now that prices are climbing at their fastest pace in 15 years, homebuyers are applying for larger loan amounts. The country's average loan balance last week was $411,400—the highest amount since February.
Home prices are rising due to historically low inventory, as buyer demand far outweighs supply. At this point in the year, the market is down by nearly 4 million homes compared to 2018 and 2019.
Jumbo loans offer a larger balance than conforming loans, which are capped at $548,250 for most of the country. They also come with stricter eligibility requirements around a buyer's credit and payment history. Read up on their guidelines to see if it's the best option for you.
Rates tick upward but are still near historic lows
Mortgage rates are climbing back up from a four-week dip, with the average 30-year fixed rate rising .06% up to 3.0% last week. But even with the rise, rates remain near a historical low point.
Many factors affect how mortgage rates move, but last week's jump was driven by rising inflation. At the start of the pandemic, the Federal Reserve put measures in place to keep rates low, with the promise to remove them once the economy reached a healthy state of inflation. (In other words, when the prices of goods and services are aligned with most people's ability to buy them.) Now, as the economy begins to bounce back and prices rise, the market anticipated action from the Fed, which increased rates.
During the refinance wave of 2020, average rates hovered around 3% as droves of homeowners saved on a new home loan. They're expected to rise for the rest of the year, so seeing what you can save today is probably a good idea.
How buying a home can help you save at tax time
Buying a home is typically one of the biggest investments you'll make in your life. It also comes with a number of tax breaks that could help you save money each year. In order to use them, you'll need to itemize your deductions, which may take some extra calculating. Read up on each benefit and how much it can save, so you know how to save the most money when you file.
Considering a home loan?
Get your custom rates in minutes at Better.com. Our team is here to walk you through your options and help you make an informed decision about which loan is right for you.