The Year of the Home: 2020 in Review
Published December 18, 2020
If there was ever to be a "Year of the Home," 2020 would be it. Over the past 10 months, our homes became so much more: an office, a gym, a school, a front yard hangout, a backyard respite.
So, in a year that was unprecedented in the use of the word "unprecedented," we were proud to continue our mission of making homeownership simpler, faster, and more accessible to all.
Growing together
Throughout 2020, mortgage rates dropped to new record lows over 14 times. Despite the chaos of this year, these historic conditions actually made it possible for more people to buy or refinance their homes.
In this new socially distant world, Better Mortgage and our tech-first approach funded $20 billion in loans—a big jump from $4 billion in 2019. But the most important number is the 88,100+ new clients we were able to help navigate the homeownership journey with ease, confidence, and a ton of savings.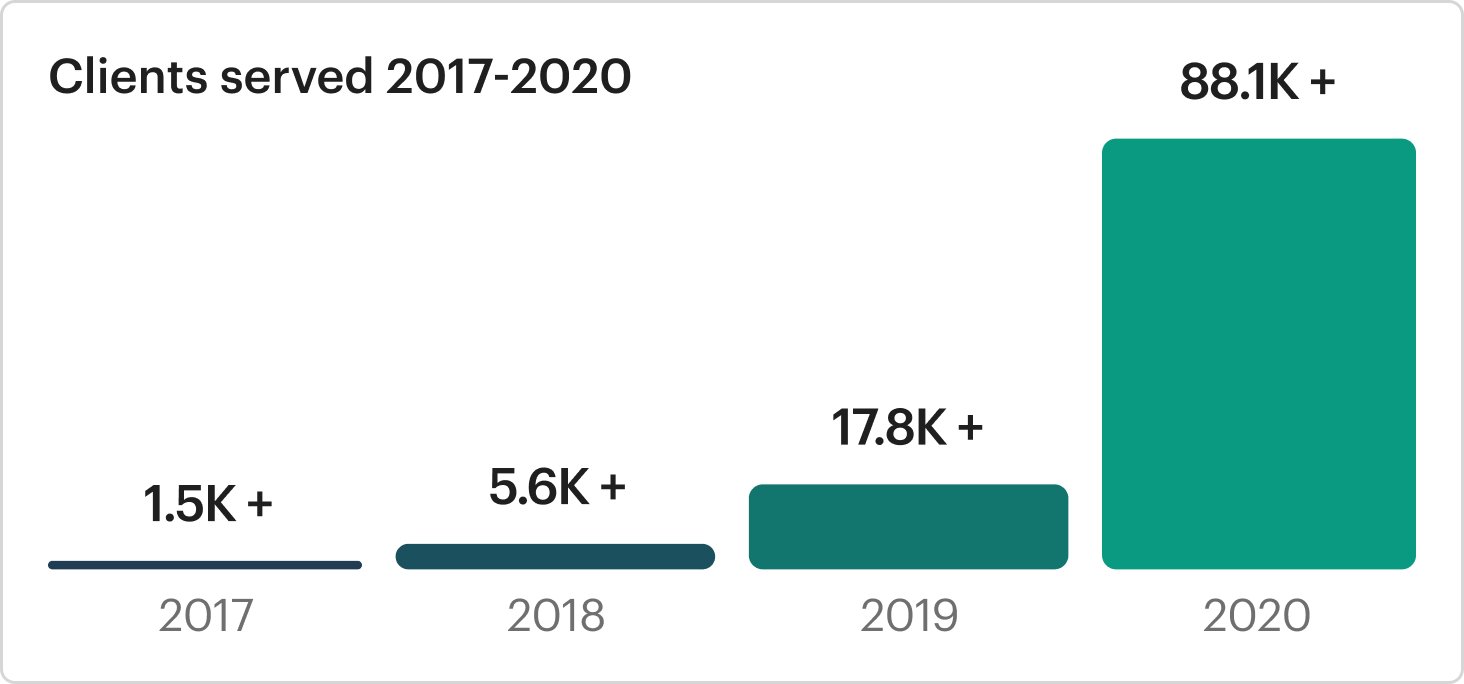 We know each and every home is probably the biggest investment our clients will make in their lives. And while tech makes things simpler and faster, we know nothing can compare to human support to help navigate the process. That's why our team here at Better grew as well, from 1,900 to over 5,400 in 5 international offices.
A Better way
This year saw business around the country grind to a halt. Luckily, our online tools gave our clients the control, flexibility, and accessibility they needed, despite any shutdowns. Our online dashboard let them lock rates, e-sign documents, and close faster, something many traditional brick-and-mortar lenders were unable to offer.
We also developed new ways of working to make sure home closings were safe for everyone involved—like launching eClosings with online notarizations to help more clients close safely and remotely. We also moved to a fully remote workforce, with employees clocking over a million hours on Zoom in 2020.
New online notarizations allow
clients to reach their refinance
goals safely
1,050,001 hours of Zoom
meetings at Better in 2020
100+ new tools and resources
to educate and inform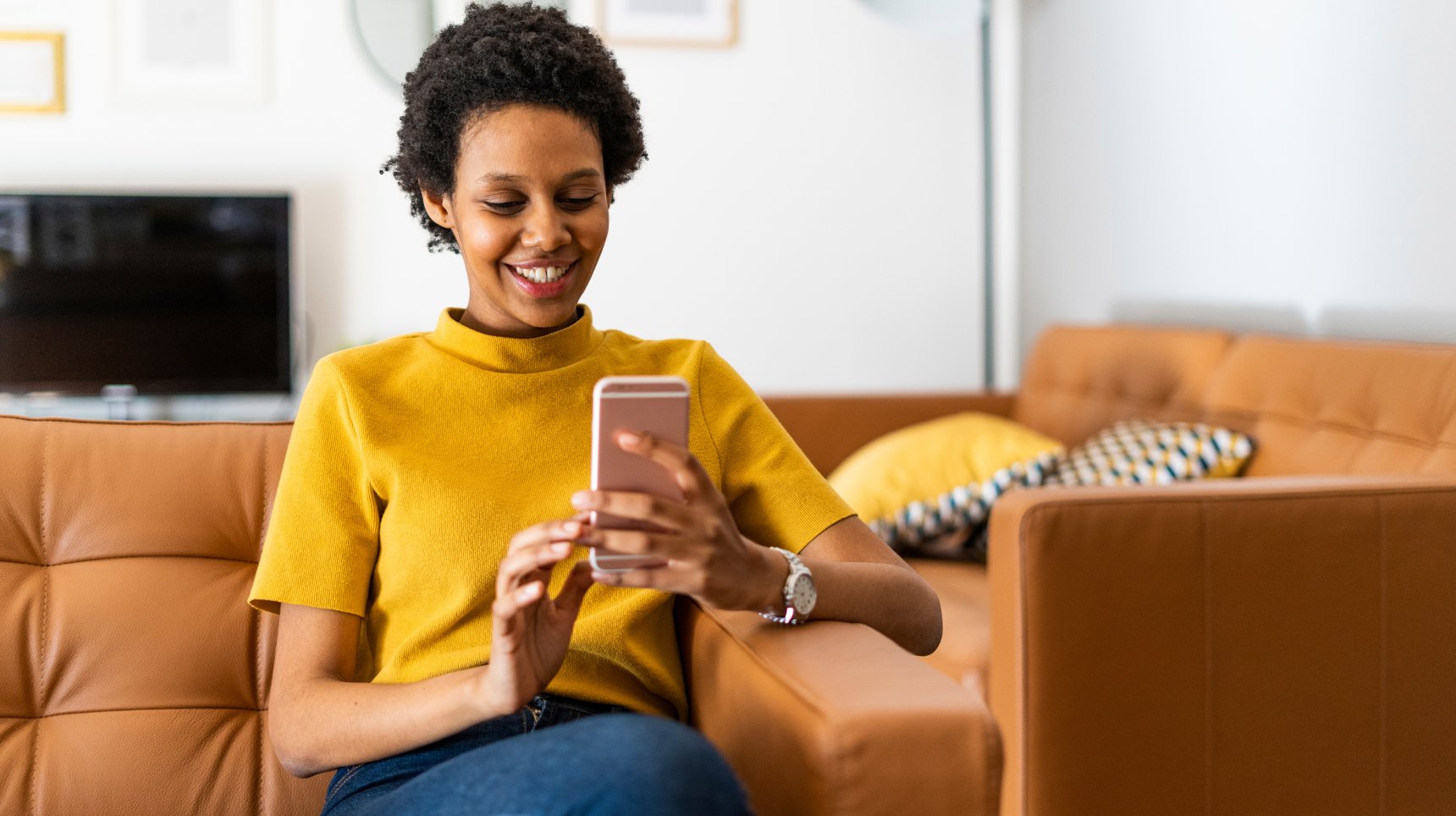 New in 2020
In 2020, we created new tools and resources to streamline the traditionally complex homeownership journey. When our clients truly understand the mortgage process, they feel more confident in choosing the home and loan that's right for them.
Rates at a glance
We reinvented our rate table to make it easier to understand the exact terms of each loan, such as the break-even period, total monthly cost, and monthly savings. This transparency makes it clear when a new loan might not be the best fit, even if it means a new client doesn't move forward.
Even more control
We want to help each of our clients completely own their homebuying journey with new features like a fully editable pre-approval letter. Now our clients can control the exact amount that the pre-approval letter shows they can afford, which gives our clients an edge in negotiations.
New tools and teachings
We've created new tools and resources to demystify the mortgage process, like over 100 new pieces of educational content for our learning center and a new loan comparison tool. We also launched weekly Mortgage News to share insights on the industry and a Trends Report series to help real estate agents better support their clients.
A real estate agent revolution
When real estate agents are more informed about their clients' mortgage process, it dramatically improves the entire homeownership journey. That's why we now send instant updates to agents on their clients' loan progress, and also launched a new Agent Experience Team to work with agents as a single point of contact throughout their clients' loan.
Our clients
In this uncertain time, we wanted to make sure our clients had the support they needed. That's why we grew our client-facing teams by 240% in 2020. This also sped up our processing and underwriting times, which helped our clients close faster. We spent over 16 million minutes on the phone with our clients this year, making sure they understood the process from beginning to end.
We know that buying or refinancing a home is one of the biggest, most emotional investments our clients can make. We're grateful to be a part of their homeownership journey.
16,111,647
Total number of minutes
spoken with clients
240%
Growth in employees who
directly support clients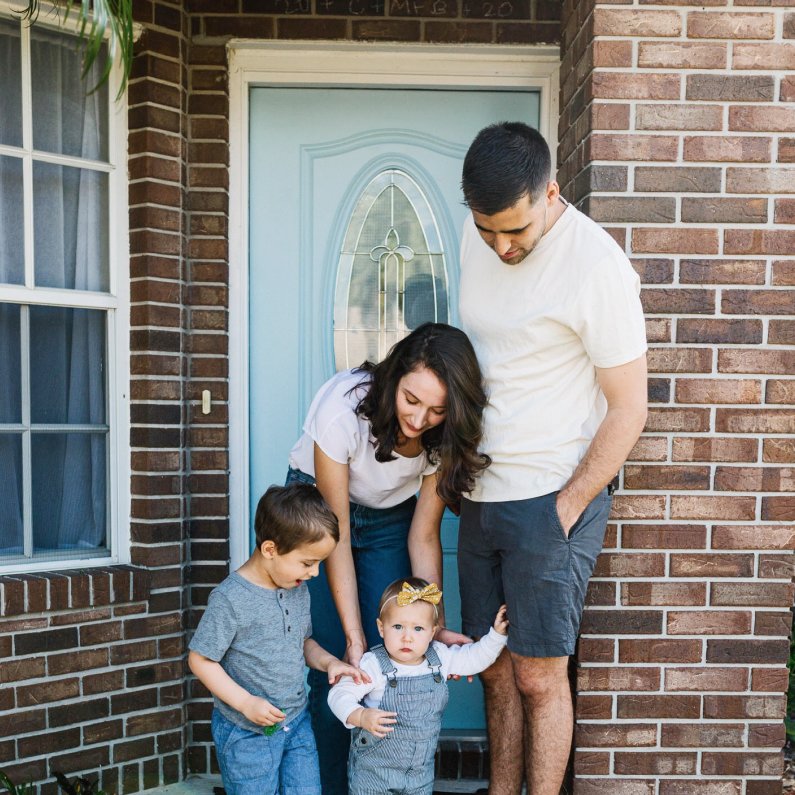 "We had a great experience with Better. This was our first home purchase, and the home where our children will experience their first memories."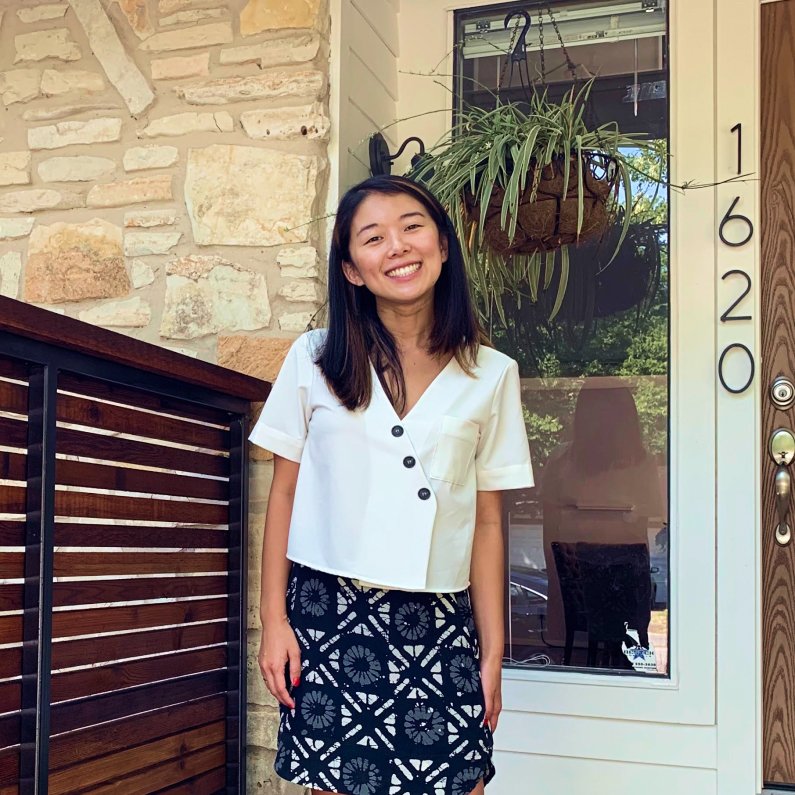 "The other companies we looked at were pushy and would always try to get us on the phone. Thank you for helping us through a complex process with ease and understanding!"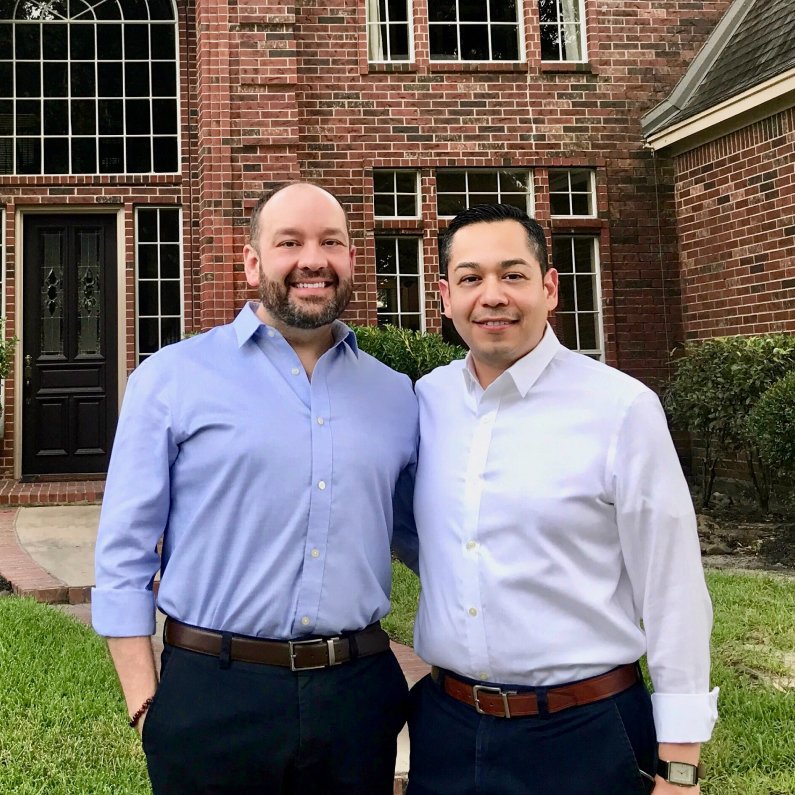 "We are extremely grateful to ally companies like Better for allowing us to realize our dream and make our house a home."
Our partners
We expanded our reach and served even more clients with 10 strategic partnerships in 2020. This amazing network strengthens the entire industry and makes it possible for us to reach even more homeowners and homebuyers. From sharing technology to brokering loans, we're proud to work with these 10 innovative companies.
In 2020, we grew our total loan volume for partners to $6 billion—up from the $1 billion in 2019.



32%
More clients reached
via partnerships
$1B $6B
Loan volume for clients
of our partners
All under one roof
When someone purchases or refinances a home, there are a lot of moving pieces: real estate agents, the title, homeowners insurance, title insurance. In the past, clients would reach out to multiple companies and juggle the logistics between them.
This year, our Better affiliates continued to save our clients time, stress, and money by building out a fast, simple one-stop-shop for all things homeownership and refinancing.
Real Estate

Better Real Estate (BRE) partners homebuyers with experienced real estate agents who help them find their dream home, make an offer, and navigate closing.

The number of Better Mortgage clients who were matched with a Better Real Estate agent was up a whopping 4x since last year, which means 4x more people had an easier, faster time finding their dream home. We launched Better Real Estate in 2018, and this year over 1,600 clients have already bought or sold homes with one of our agents.

4x

More Better Mortgage clients
matched with BRE agents

$545M

Total value of homes closed
by BRE agents in 2020

Title insurance

Better Settlement Services (BSS) makes it more efficient for clients to get title insurance, which protects the owner and mortgage lender against any unknown defects in the title to the property, such as unpaid taxes or undisclosed heirs. New buyers pay a one-time premium for title insurance at closing.

In 2020, 95% of Better Mortgage clients used Better Settlement Services where it was available. The business grew 1180% year over year, helping our clients save over $11,000,000.

1180%

Growth year over year

$11,000,000+

Saved for BSS clients in 2020

Homeowners insurance

Better Cover makes it easier and faster for our clients to get homeowners' insurance, which is required and protects the owner from losses or damages to the property, including furniture or other assets inside the home.

In 2020, we grew 4x—issuing 548 policies in 2019 to 2,225 policies in 2020. We're now live in almost every state where Better Mortgage is offered, helping 33% of those clients shop for a better homeownership policy with Better Cover.

548 2,225

Policies (4x growth)

1 in 3

Better Mortgage clients shop
for HOI with Better Cover
"Better is working toward changing a broken and unfair housing marketplace. It is our goal to truly democratize the home financing ecosystem."
Opening the door
Housing history in the US is rife with discrimination—from biased appraisals to redlining to mortgage denials, and more. Our mission is to make homeownership more accessible to all, and 2020 made it clear just how urgent this mission is. We're listening, learning, and motivated to make lasting change in the industry. This recent New York Times article covers some ways we are tackling this goal—and we're just getting started.
Joining forces
We joined the Fintech Equality Coalition to help further their mission of redesigning a more inclusive and equitable financial ecosystem. We also joined the Civic Alliance, built to strengthen our democracy by supporting safe and trusted elections.
Racial Equality Speaker Series & Book Club
Over 3,000 Better employees around the globe joined the five different events in our Racial Equality Speaker Series. Many also participated in important conversations in a book club featuring The Color of Law: A Forgotten History of How Our Government Segregated America.
We'll continue to educate both our employees and the general public as we work to dismantle this discriminatory status quo and build a housing industry that is fair and accessible to all.
Best Companies
for Diversity
Comparably 2020 award
Best Companies
for Women
Comparably 2020 award
Best Company
Culture
Comparably 2020 award
Recognition
We're redesigning the homeownership process from the ground up, and we're proud of the work we've done so far and the recognition we've received from third parties.
These awards prove that our innovative tech is truly having a positive impact on our clients and that we're building a workplace where employees can thrive.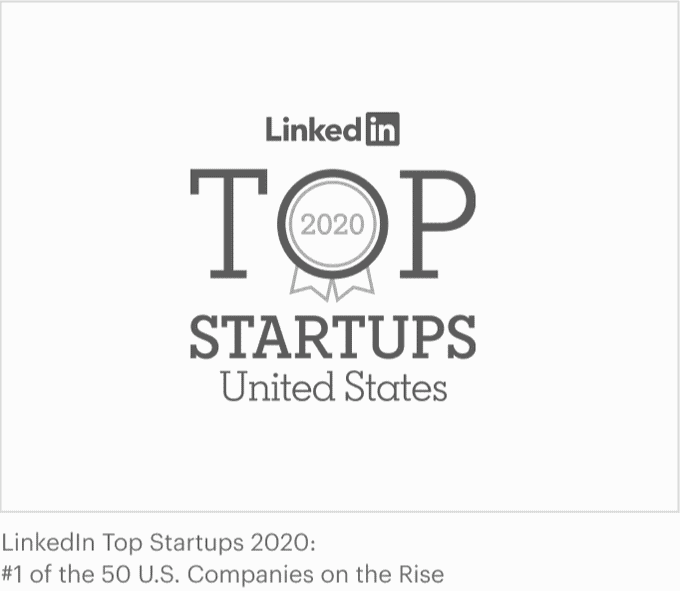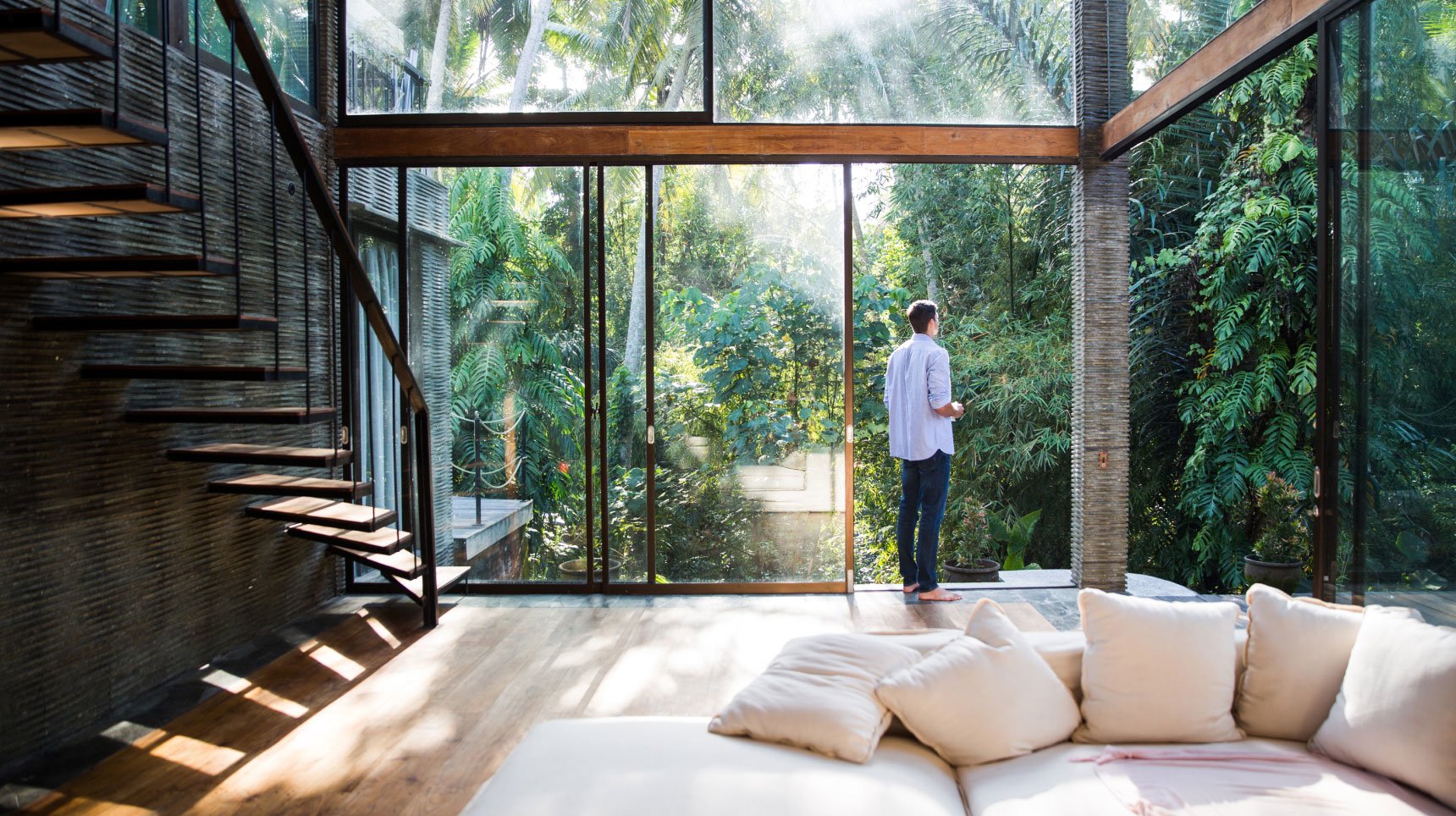 Looking ahead
This is a year none of us could have predicted. But here at Better, we've been so inspired by the way people have adapted and come together around the world.
People have experimented in the kitchen with family sourdough recipes, danced in their bedrooms to new albums, cleared space in their living rooms for puzzles and gym equipment.
And now, looking forward into 2021, we'll continue to build the fast, modern one-stop-homeownership-shop to help even more people unlock their dream of owning their own homes.
To help us reach this goal, we plan to get licensed in all 50 states. We'll also continue to push our internal Diversity and Inclusion initiatives, as well as look for ways to make the entire mortgage industry more accessible to everyone. And with a new round of Series D funding, we're excited to create groundbreaking new tech and continue to expand, grow, and serve even more clients.
From all of us here at Better, we wish you a safe and happy 2021. And if "buying or refinancing a home" is one of your New Year's Resolutions, we can't wait to help you get started.