Can new home builds close the supply gap?
Published January 27, 2021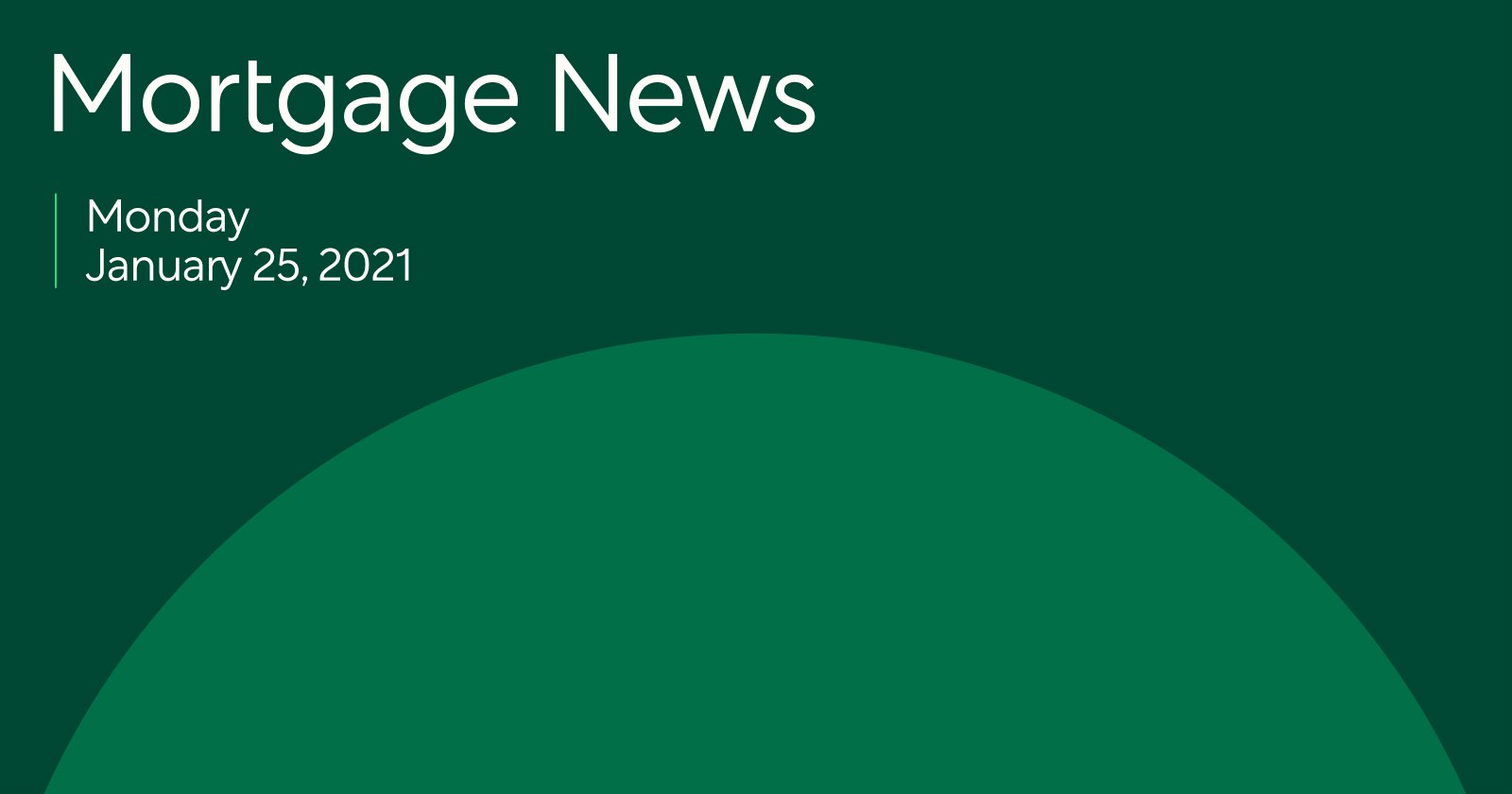 Here's a look at the latest developments in the mortgage market for the week beginning 1/25/21.
Will today's construction surge make homes more affordable?
Maintaining a home costs an average $9K per year—here's how that breaks down
Buyers are steadily purchasing homes even as rates rise
What to expect on closing day
Will today's construction surge make homes more affordable?
New home construction has been hitting record highs in the past year. While the surge may be enough to slow down price gains, it's likely not enough to reverse them.
Home prices have been driven up by the squeeze of low supply and high demand, and builders have seized the opportunity. 2020 saw the highest pace of building since 2006, with nearly 1.4M new homes. Permits for single-family homes also went up 13% since 2019, to 977,000 total.
These new builds normally take around 6-8 months to complete, which means much of last fall's home construction surge will be listed this spring. This influx of available homes should keep prices from skyrocketing during 2021's peak homebuying season.
Whether or not builders can produce enough to curb price gains in the long term is a more complicated question. Before the recent spike, home builders had been underproducing for over a decade. It would take around 1-2 years of consistent, robust construction to meet growing demand and make up for that lag.
So, how's momentum on the builder side? A recent survey shows homebuilder confidence is strong with a score of 83 out of 100, but that's still three points lower in January compared to December. The dip is attributed to the rising cost of lumber and land, and a general labor shortage due to the pandemic. Increased government spending on infrastructure projects is expected, which could drive supply costs down and keep construction booming through the year.
In any case, shoppers can expect competition for these newly built homes to be very hot for the foreseeable future. Researching how a new construction home works for your budget may help, so you can move quickly when fresh supply hits the market.
Maintaining a home costs an average $9K per year—here's how that breaks down
While mortgage payments often account for the majority of a homeowner's monthly budget, the combined operating costs, like energy, insurance, and property tax, add up to more than most owners might expect. New research from the National Association of Home Builders (NAHB) shows that the average annual cost to run a home in the U.S. is $9,240. That breaks down to roughly $770 per month.
Interestingly, the data shows that newer homes with higher price tags cost roughly the same to run as older, less expensive ones, because as a home's age increases so do its annual operating costs.
The newest homes in the sample, built after 2010, cost 3% of the home's value to run, while those built before 1960 cost 6% or more of the value. That could translate to roughly $9K to run a $300,000 new home versus $12K to run an older home priced at only $200,000. So the cost of living in an older home may offset the savings of a lower purchase price.
Numbers like this are important to consider when buying a home or evaluating your monthly budget. For homeowners with higher maintenance costs, refinancing at a lower interest rate could help lower the amount due each month.
Buyers are steadily purchasing homes even as rates rise
While rates began to tip upward this month, it hasn't stopped buyers from going after new home purchases.
The number of purchase applications was notably strong in the week ending January 15th, up 15% from the same period last year. At the same time, mortgage rates increased across the board. Some, like the 30-year fixed rate, rose to their highest level since November 2020. Demand is currently so high that even when rates move up, home sales continue strong.
This follows the prediction that sales activity will continue rising, with over 6 million existing homes expected to sell this year—21% more than in 2020. Acting early may be a buyer's best bet, since the country's economic recovery is expected to drive rates up further.
What to expect on closing day
Closing day is an exciting final chapter to the loan process, but the amount of paperwork may be a bit overwhelming. Knowing what to expect always helps. Here's a guide to the six documents in a closing package, including the final closing disclosure, promissory note, and deed of trust, as well as the typical closing day process and its key players.
Considering a home loan?
Get your custom rates in minutes at Better.com. Our team is here to walk you through your options and help you make an informed decision about which loan is right for you.