What the end of the foreclosure ban means for homeowners
Published August 11, 2021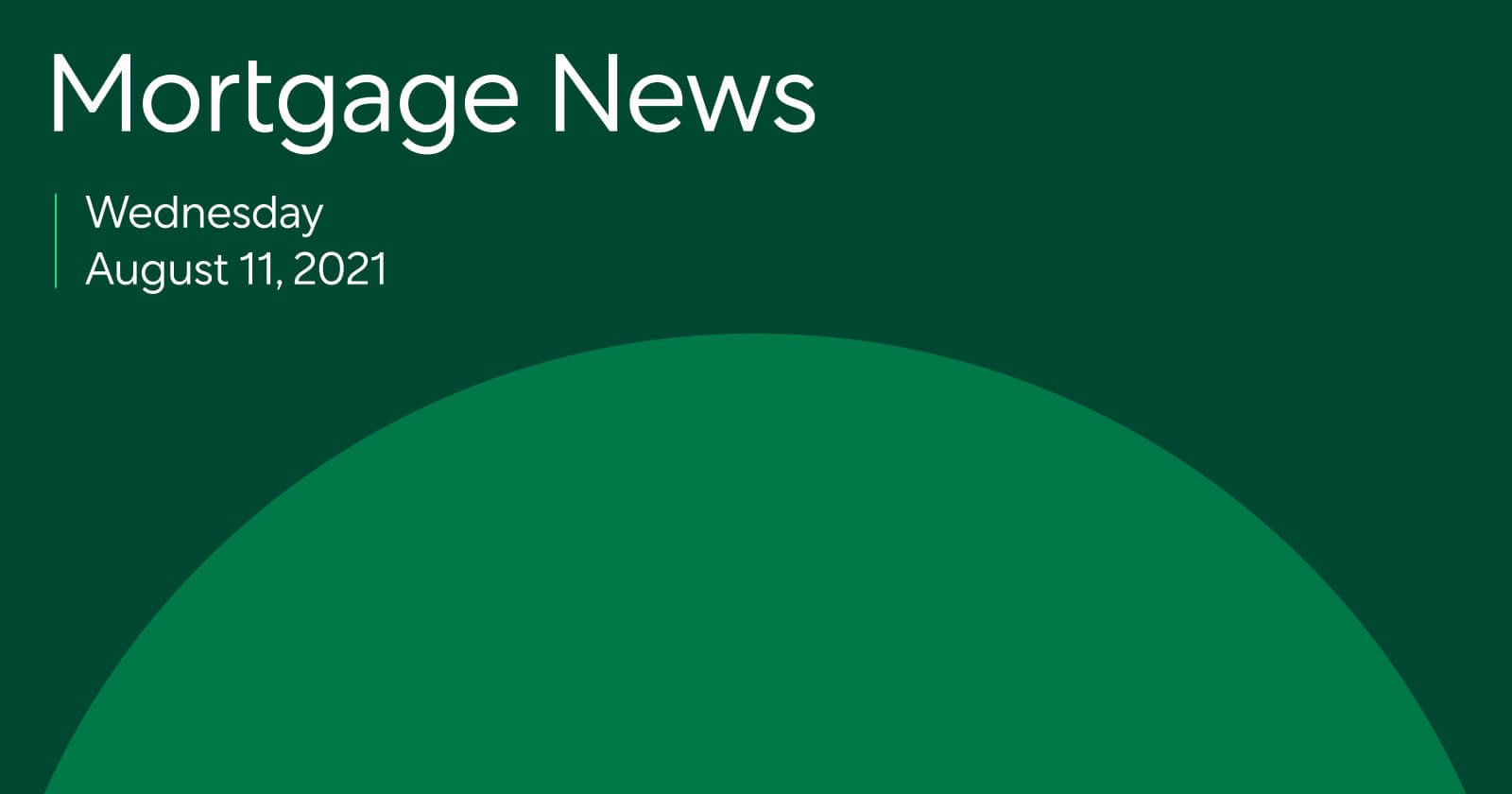 Here's a look at the latest developments in the mortgage market this week.
The foreclosure ban just ended. Here's what it means for homeowners.
Bidding wars are cooling down, but prices are still hot
Mortgage rates linger near historic lows
FHA or Conventional—which loan is best for you?
The foreclosure ban just ended. Here's what it means for homeowners.
On July 31st, the government ended its federal moratorium on foreclosures, putting more pressure on homeowners in forbearance to catch up on missed payments. That number of owners has dropped by half since the pandemic began, now accounting for 2.1 million households. If you're currently in a forbearance plan, or behind on payments, there are a few routes you can take to get on your feet and remain in good standing with your lender.
Mortgage forbearance is a way to put your loan payments on pause with the approval of a lender or bank. When the period ends, homeowners are required to resume their monthly payments and make up the ones they missed, with interest.
With an FHA loan or federally funded mortgage, homeowners can extend forbearance plans for up to 18 months. If your mortgage falls in that category and you haven't hit the limit, you could apply for a 3-month extension for more time.
Selling your home could also provide the influx of cash required to start fresh. Over a million homeowners were rescued from debt in the last year and a half just by selling their home. If you're ready to make the move, you may be able to list with Better Real Estate and pay less than you would with a traditional brokerage.
With today's 30-year fixed rate near a historic low and millions in a good position to save, refinancing may be the best option. A new home loan gives you the chance to reset your terms entirely, or lock in a lower interest rate and monthly payment. You could even tap into your home equity with a cash-out refinance. Over the last year, home equity around the country rose by a record $33,400 per homeowner on average. See how to calculate your home equity, and read through our guide to refinancing to learn if it's the right move for you.
No matter which direction you take, it starts with seeing your rates. That way, you know where you stand as a homeowner—and what you could be saving.
Bidding wars are cooling down, but prices are still hot
With more inventory hitting the market, bidding wars are on the decline for the second month in a row, this time by 7% from May to June. That's good news for shoppers who are dealing with tough competition, but with prices still at record highs, it may not be felt in every corner of the market.
Existing home prices have jumped 23% over the last year, reaching a record median price of $363,000. Even without a bidding war, making sure your offer stands out to sellers is important..
Boost your odds of an accepted offer with the Better Appraisal Guarantee.* It locks in your loan terms regardless of a home's appraisal, so you don't take any risk by waiving the appraisal contingency. Sellers are 50%** more likely to pick a guarantee-backed offer, and all it takes to get started is talking to a Better Real Estate agent. Find one in your area here.
Mortgage rates linger near historic lows
The market drove mortgage rates down last week, due to a heightened sense of uncertainty around the pandemic and new variants. The 30-year fixed rate hit 2.77% which is a 0.11% drop from where it was at this time last year.
Rates this low spell good news for homebuyers and homeowners alike. And given how much closing costs can also impact the price of a loan, a no-cost mortgage could be a great way to save even more. This loan type rolls your closing costs into the total loan amount, so you don't have to pay as much upfront. Find out if a no-cost mortgage is the right move for you.
FHA or Conventional—which loan is best for you?
Choosing a loan is about more than just what you qualify for. It depends on your priorities as a borrower, the kinds of risks you're comfortable taking, and what you have planned for your homeownership timeline. FHA and Conventional loans are both popular, but come with different eligibility requirements, insurance costs, and availability. Find out which one is a better fit for you by following our step-by-step guide to choosing between an FHA or Conventional loan type.
Considering a home loan?
Get your custom rates in minutes with Better Mortgage. Their team is here to keep you informed and on track from pre-approval to closing.
*See Better Appraisal Guarantee terms and conditions
**Results based on a survey of 104 real estate agents in competitive markets. Of those surveyed, more than ~60% responded that waiving the appraisal contingency could increase the likelihood of having a competitive offer accepted by 50% or more. Results may vary and are not intended to represent or guarantee that anyone will achieve the same or similar results.