What documents will I need for my mortgage?
Published December 7, 2017
Matty Kimura, a Processing Expert at Better Mortgage, gives a rundown of the documents you'll need for your mortgage application.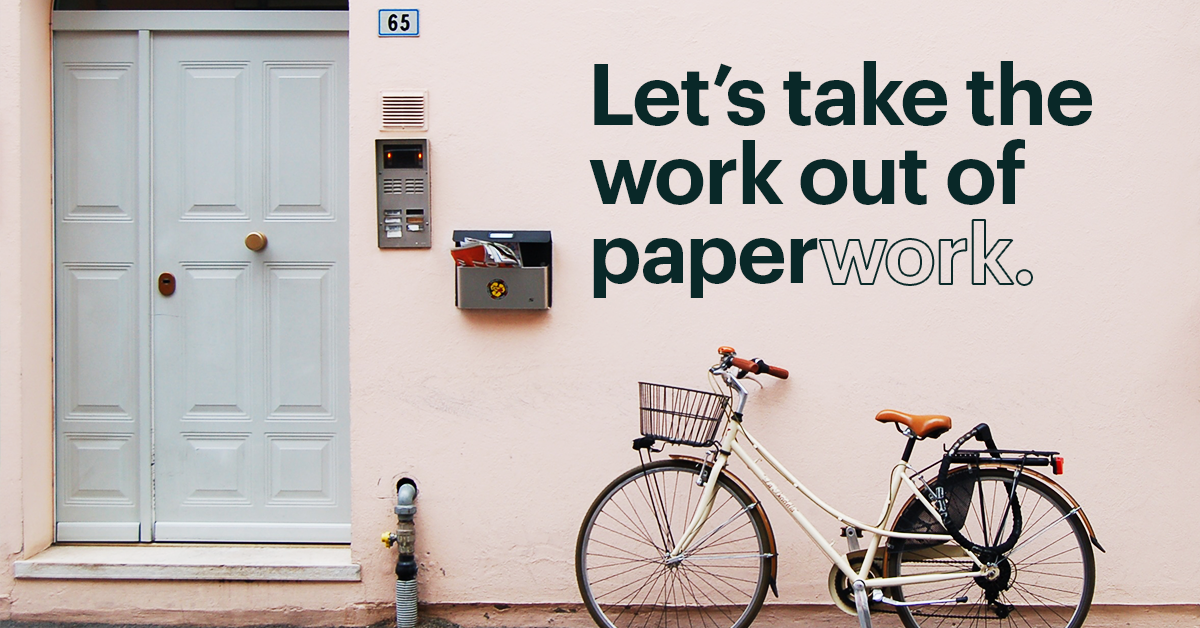 Are you thinking of buying a house? Or maybe you've heard rates are low and you want to refinance your current loan. Either way, you'll need a mortgage. To help you prepare, let's go over the types of documents you'll be asked for, who will be looking at them, and why they matter.
At Better Mortgage, we have an experienced, non-commissioned support staff dedicated to helping you every step of the way, but coming prepared is the best way to close on a mortgage successfully and without a hitch. To start, we'll need you to collect some important documents to help us understand your income, debts, and assets. These are the foundation for our underwriting team to make sure you can afford your new mortgage. The docs we need are pretty standard fare across most lenders, but what makes Better Mortgage better is our smart technology, which personalizes document requests based on your situation. We won't ask you for stuff that doesn't make sense, which saves everyone a lot of time and headache.





Income
There are many important parts of a loan application, but calculating and verifying your income may be the most critical.
Income-related documents are used to understand and verify not only your earning history but also the likelihood that you'll earn the same or more in the future. Since a mortgage is committing you to years of payments, it's our responsibility as a lender to make sure you can pay both now and down the line. This especially holds true for people who earn self-employment income. Verifying how much money you make is the first step to confirming you'll be able to repay your loan.
The income documents we need will depend on how you make money. Here's a breakdown of what we'll ask for based on how you earn:

If you earn wage or salaried income:
Most recent paystub
W2 statement for the past year
Most recent personal tax return

Written Verification of Employment (WVOE) from your employer confirming RSU earnings from the previous 2 years
RSU agreement/vesting schedule for next 3 years

If you earn self-employment income, contract income, or revenue from a business you own:
1099 statements for the past year
K-1 statements, if you own part of an S-Corporation or Partnership
Most recent 2 years of business tax returns, if you file and/or receive them
Most recent 2 years of personal tax returns
A year-to-date profit and loss statement, if an underwriter cannot verify your business' income trend from tax returns

If you earn rental income from investment properties:
Most recent yearly personal tax return
A signed lease agreement, especially if you did not claim rental income on your most recent tax return

If you receive child support/alimony payments:
A full copy of your divorce decree
Most recent personal tax return

If you earn fixed income:
Award letters for pension, Social Security, and/or disability income
Bank statements reflecting the most recent benefits
Most recent personal tax return
Debts
On the flip side of income is your monthly debts. Together they make up your debt-to-income (DTI) ratio, a very important standard in any mortgage application.
Your DTI can be calculated by adding up your monthly debt (including student loans, car loans, credit card bills, and your future mortgage payments) and dividing that by your monthly income (money you earn before taxes). Better Mortgage can approve loans with up to 50% DTI – but the lower your DTI, the more financing options will be available to you. DTI seems straightforward but there are some specifics to take into account and many ways to reduce your DTI too.

Here's what we'll use to determine your monthly debt:
Your credit report. One of the first things you'll do in the loan process is authorize a "hard credit pull." This is how we learn information about your debts. Credit reports contain a few important pieces of information from the three credit bureaus: your credit score, balances and payment history on your accounts, any significant derogatory credit events, inquiries for new lines of credit, and prior addresses and names. Learn more about credit scores and mortgages here.

If you have opened any new accounts that have not been fully reported on your credit profile yet, we'll need a monthly statement.

If you have any recent derogatory events on your credit report, especially bankruptcies, foreclosures, and short-sales, we'll need release documents to confirm the date that the loan was settled.

Verification of your property's expenses. For refinances, this will include a mortgage statement and your homeowner's insurance policy. Depending on the situation, we'll also need confirmation of homeowner's association dues and a solar panel agreement. If you're buying a home, we'll need a homeowner's insurance quote.

If you are divorced, we'll need a full copy of your divorce decree to verify any recurring payments that are part of your ongoing debts.

If you own other property, we'll need to verify property-related expenses for that real estate as well. We'll already have information on the mortgages on those properties from your credit report, but we will still need mortgage statements to link the accounts to the properties, and confirmation of homeowner's insurance fees and homeowner's association dues.
Assets
In addition to your income and debts, we'll also need proof of your assets. This allows us to verify you have the funds needed for closing, along with reserves if you happen to own additional real estate.

To verify your assets, we'll need:
At least 2 months of bank statements, including the full transaction history and current balances.

If there are any large or recurring payments, or large deposits that fall out of typical use, we'll need documentation for those transactions. For example, a large deposit into your checking account could be the result of liquidating funds from an investment account. In this case, statements from your investment account that line up with the deposit transaction would suffice. Or if you received a gift toward your down payment from a family member, we will need a letter confirming that it was truly a gift and not a loan.

If you are using funds from your retirement account, we'll need the terms of withdrawal to confirm that you would be able to draw from the account without unexpected penalties.


Once you've provided your initial documentation, an underwriter at Better Mortgage will review your application in its entirety. Based on the information and documents you provide, we may need to reach out to you for further clarification – this is to make sure that we fully understand your circumstances. At Better Mortgage, we follow Fannie Mae's underwriting guidelines, which is the industry standard. And while underwriting guidelines have tightened up because of the 2008 financial crisis, we make every attempt to limit tedious requests and approve your application.
If you're a first-time homebuyer or refinancer – or even if you're an expert and have closed multiple times before – we know this can seem daunting. In any case, we are here to help and make this as easy as possible for you.

We're digital, which means you can:
Upload your documents 24/7 instead of faxing or mailing them
E-sign most forms instead of printing, signing, and then scanning
Link your online bank accounts and tax preparation software instead of tracking down monthly statements and tax returns
Log in to see the status of your application and any documents we still need from you
Relax and enjoy the convenience of not having to visit a bank branch (you can always call, text, or email our team)
Tracking down documents can be a pain, but at Better Mortgage, we're committed to building technology to make your mortgage faster and simpler than ever before. Let's get started.