New policies could make mortgages easier to get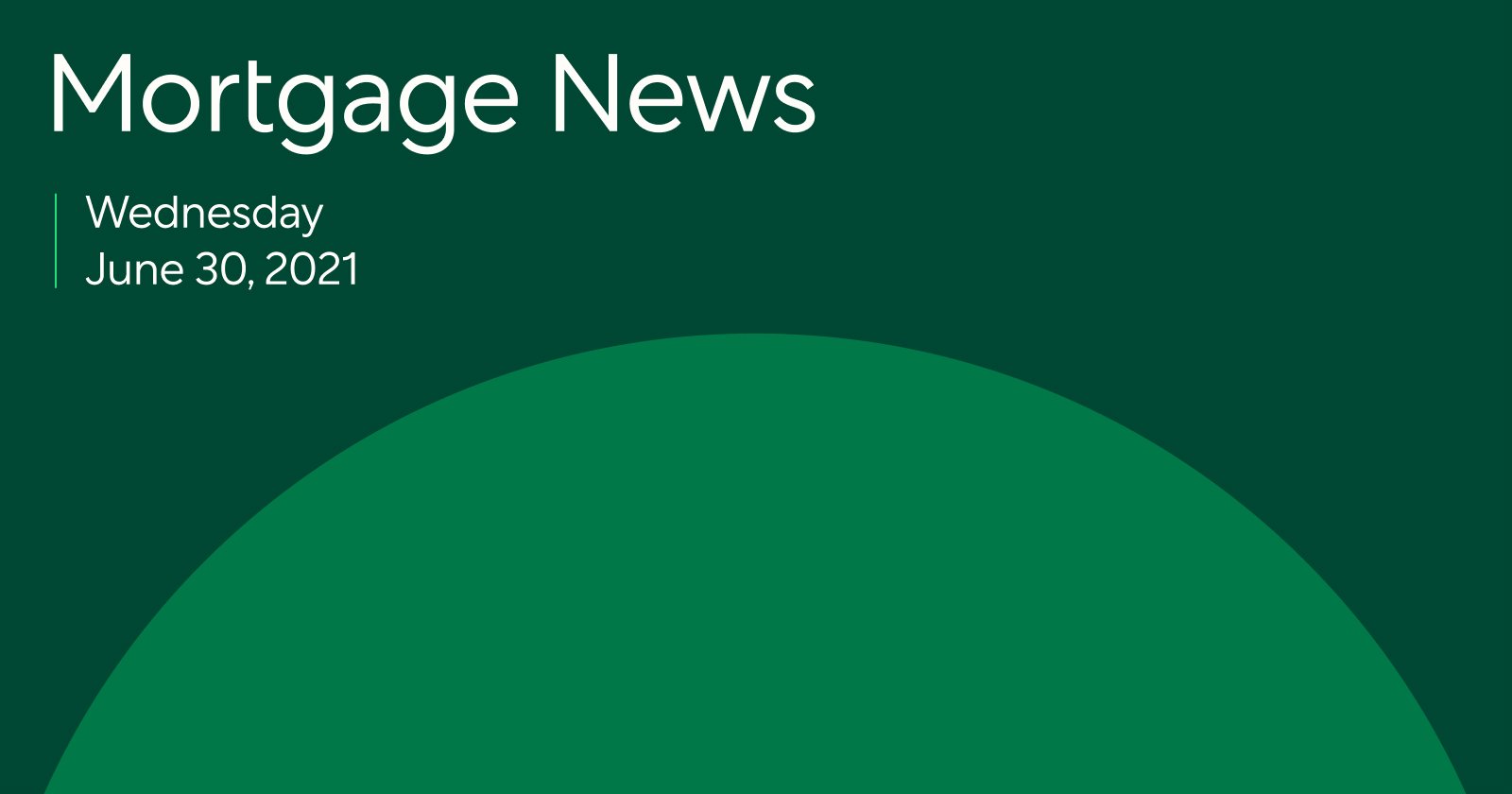 Here's a look at the latest developments in the mortgage market this week.
FHFA overhaul aims to make mortgages more accessible
More homeowners are rushing to refinance as rates tick upward
More homes could hit the market as sellers gain confidence
Why Vishal Garg started Better Mortgage
FHFA overhaul aims to make mortgages more accessible
The Federal Housing Finance Agency (FHFA) is set to change hands this fall with the appointment of a new director after The Supreme Court ruled the government agency was structured unconstitutionally. The move is expected to advance the administration's goal of helping borrowers who have lacked access to homeownership.
The FHFA oversees both Fannie Mae and Freddie Mac—government-sponsored companies who buy loans from lenders like Better Mortgage. While major policy updates probably won't happen until the new director takes over, here's a breakdown of what this could mean for buyers and homeowners.
More access to loans from smaller lenders
Last year, the FHFA capped the number of mortgages that government-sponsored entities could purchase from lenders outside of big banks. Fannie Mae and Freddie Mac are each limited to buying $1.5 billion a year, but economists expect that cap to be raised by the new FHFA director. That means more wiggle room for lenders, and more loans available to applicants.
Fewer fees on refinances
During the pandemic, the FHFA set up an adverse market fee of 0.5% on all refinances. It was designed to help bring in profits at a time when many borrowers were behind on payments. The fee costs the average homeowner an extra $1,400 over the life of their loan. It's still applied today, though far fewer borrowers are behind on payments. Chances are it will be removed by the new director with support from lenders like Better Mortgage who want to help homeowners save money.
Less expensive second home mortgages
Since March, Fannie Mae and Freddie Mac have had tighter-than-usual limits on how many investment and second home loans they buy from lenders. In response, most lenders have had to hike their prices up—at Better Mortgage, it added 1% to the cost of a second home mortgage. The new FHFA director is expected to raise the limit, so homebuyers should see lower costs soon.
While these changes may take months to implement, the announcement appears to be a step toward owning a home more affordable. In the meantime, Better Mortgage offers programs like FHA loans and RefiNow, which help a wider range of applicants qualify for a mortgage. Get pre-approved today and explore your options.
More homeowners are rushing to refinance as rates tick upward
The average 30-year fixed rate mortgage surpassed 3% last week for the first time in over two months, while applications to refinance were up by 3% in the same period. Even with rates on the rise, more homeowners are trying to lock in a new loan before an upcoming decision from the Federal Reserve is expected to send them higher.
Given that the market will likely drive rates up in anticipation of the move, it may be a good time to get the ball rolling on a refinance. Get your rates and estimated payments online and see how much you could be saving.
More homes could hit the market as sellers gain confidence
Nearly three quarters of surveyed homeowners report feeling confident about selling their home in today's market—a sign that more listings could be popping up in the coming months. The fresh inventory is much needed now that existing home sales have dropped for the fourth month in a row, and the market still needs 5.5 million homes to meet demand.
Rising prices and competition are helping sellers lock in huge profits, but as they shop for their next home, they may feel the squeeze of low inventory too. Bidding wars are the new normal, so make sure your offer is competitive for today's market. Find out what you can negotiate as a buyer and how to calculate the best down payment for your budget.
Why Vishal Garg started Better Mortgage
Our company mission to make homeownership simpler, faster, and more accessible for everyone didn't come out of a boardroom or a spreadsheet. It came from the real world experience of a homebuyer who faced the same challenges so many Americans have to deal with when they shop for a home. Read about how Better's founder and CEO Vishal Garg came face-to-face with the inefficiencies of America's mortgage industry—and how he set out to fix them.
Considering a home loan?
Get your custom rates in minutes at Better.com. Our team is here to keep you informed and on track from pre-approval to closing—if you don't close on your new home on time, we'll give you $2,000.*