10 of the most affordable cities in the US for homebuyers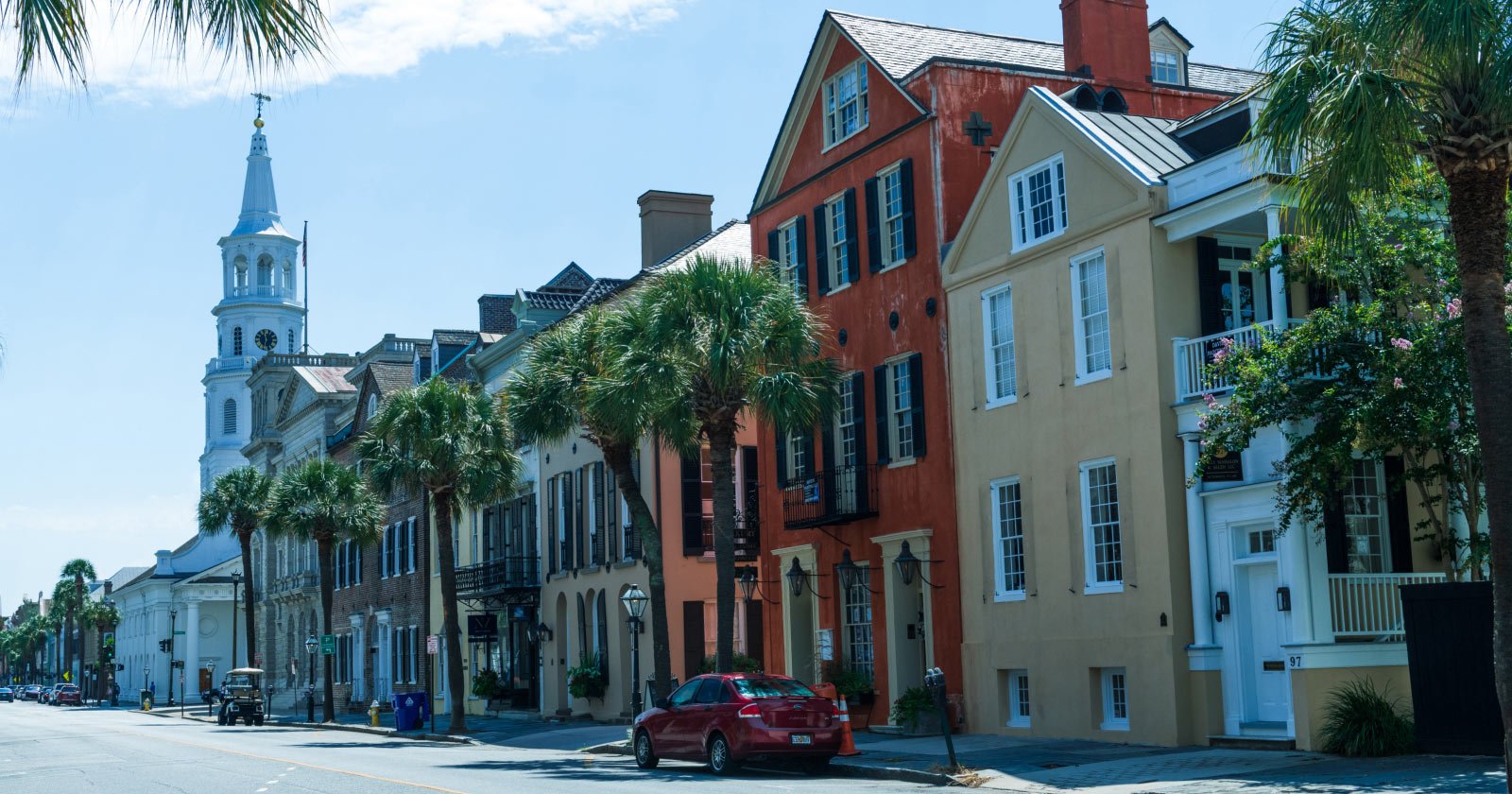 What You'll Learn
How different cities can impact your overall financial goals
Which cities have lower costs of living than the national average
What market factors to look for when considering an out-of-state move
A shift to remote work has made it possible for more people to relocate and become homeowners. Whether they're looking for more space, wanting to escape the hustle and bustle of city living, or simply move closer to family and friends, more homebuyers are casting wider nets and looking further afield to markets that they might not have considered before. But when you can live anywhere (from the beaches of Florida to the mountains of Tennessee) how do you narrow your search and decide which city works best for you? One popular strategy is to go where living is cheaper and, in some cases, sweeter.
10 of the most affordable cities in America for homebuyers
Affordability calculators are helpful tools when it comes to understanding your budget for buying a house, but they don't tell you where you can get the most bang for your buck. To figure that out, you need to take a look at the cost of living in the area you want to move to. This will help you determine the amount of money you need to maintain your lifestyle in any given city.
The cost of living index offers a snapshot glimpse at how expensive everyday goods and services are (the price of a gallon of milk, a visit to the doctor, etc.) relative to other cities in America. As you can imagine, the cost of living from place to place can vary drastically—for example, living in California is much more expensive than living in Montana. And if you're hoping to buy, more affordable homes require smaller down payment amounts, which can be a game changer (particularly for first-time homebuyers). When you take all that into account, it's not surprising that many people are interested in finding cities where their dollar goes farther.
Cost of living in America
Determining a city's cost of living is complex, and the numbers tend to fluctuate over time. The process implemented by the Council for Community and Economic Research involves measuring the average local price of basic consumer products and services (food, healthcare, transportation) against the cost of those same everyday expenses in other areas. Because the largest portion of most people's paychecks goes toward covering housing expenses, the price of real estate listings and rent also play a significant role in this equation. To help you get an idea of how well a city suits your needs, let's break down some of the most affordable cities based on median home price and median household income.
Most affordable cities in America
Knoxville, Tennessee
Positioned in eastern Tennessee, Knoxville has easy access to the Great Smoky Mountains (the most visited national park in the country) and tons of outdoor recreational activities. Bluegrass and country music have deep roots here that persist today, evidenced by the strong music and festival scene. With a population of roughly 188,000, Knoxville is the third largest city in Tennessee trailing only Memphis and Nashville. The overall cost of living here is about 15% lower than the national average, with reasonable housing, utility, and transportation costs. The median household income clocks in at about $40,000 and the median home price is $280,000.
Memphis, Tennessee
All the way across the state from Knoxville, Memphis is located on the banks of the Mississippi River in southwestern Tennessee. It has a rich cultural history connected to blues and rock music (think Beale Street, Graceland, and Sun Studio) and was a pivotal site during the civil rights movement. While there's a thriving music scene downtown, Memphis also offers classic rural vibes. With a population of 651,000, Memphis is a sizable city with a pretty low cost of living—about 24% lower than the national average. The median household income is in the ballpark of $41,000 per year, and the median home price is $192,000.
Kalamazoo, Michigan
Kalamazoo—a fun name for a fun city. It's not far from Great Lakes Huron and Michigan, which means outdoor activities are accessible (think weekend trips rather than daily dips). With a population of 265,000, Kalamazoo has a good mix of urban and suburban vibes that appeal to hipsters, families, and working professionals alike. If you're interested in affordable craft beer and affordable housing, this might be the place for you. The cost of living is about 20% lower than the national average. The median household income is around $56,500 per year, and the median home price is $179,000.
Jacksonville, Florida
Many people fantasize about sandy beaches and sunny days, but Floridians actually get to live the dream and enjoy those conditions year round. Jacksonville sits on the northeast coast of the sunshine state; the St. Johns river runs through it. With a population just shy of 1 million, it's the most populous city in Florida and the largest city by area in the US. All that square footage means it contains a diverse offering of suburban, urban, and beachside communities—something for everyone. The cost of living is about 9% below the national average, with a median household income of around $54,700 and a median home price of $258,000.
St. Louis, Missouri
With a population of 300,000, St. Louis is the second largest city in Missouri. Its most recognizable landmark is the famous Gateway Arch, built in honor of the Lewis and Clark Expedition which departed from St. Louis in 1804. Today the city's neighborhoods are characterized by Midwestern charm. St. Louis is bordered by the Mississippi River and has a family-friendly feel. The cost of living is about 13% below the national average. The median household income is around $43,800 and the median home price is $215,000.
Columbus, Ohio
Columbus is home to Ohio State University, which contributes to the energy and ambition at the heart of the city. (Go Buckeyes!) With a population of 900K, this city boasts a strong economy and competitive job market along with plenty of cultural activities (music, theatre, museums, etc.) that most college towns cultivate. As midwestern metro areas go, it's extremely affordable: the cost of living is about 15% below the national average, with a median household income of around $53,700 and a median home price of $245,000.
Oklahoma City, Oklahoma
According to Rodgers and Hammerstein, Oklahoma is "where the wind comes sweeping down the plains." On top of that, it's also a great place to live if you're looking for a welcoming, upbeat city. Known as "The Big Friendly", Oklahoma City still has traces of its folksy Western roots—horses and cattle were once the stock and trade of this place, after all—but an influx of younger people has modernized the state capital. Millennials in particular have flocked to this region for its affordability, growing job market, and family-friendly community. With a population of 655,000, it's no longer just cowboys and ranch hands. The cost of living is about 14% below the national average, the median household income here is around $55,500, and the median home price is $229,000.
Las Vegas, Nevada
Ready to roll the dice on a new home? Las Vegas is actually a pretty safe bet. There are suburbs beyond the famous Strip with access to some of the best outdoor vistas in the country, including Red Rock Canyon National Park. Because Vegas is a tourist destination, it offers an endless stream of entertainment and cultural events. You can also get to LA in about an hour by plane or 5 hours by car. One serious question you'll need to ask yourself before moving: can you handle the heat? It does get pretty toasty in the dry desert summers, and the risk of fires can drive up the cost of homeowners insurance. While Las Vegas currently has the highest median home price on our list at $350,000, it also offers a cost of living only 2% higher than the national average—which is reasonable compared to other hubs on or near the West Coast. The median household income here is around $56,300K and the job market is steadily getting stronger.
Buffalo, New York
With stellar skiing during the winter and easy access to Lake Erie in the summer, there's a lot to keep you busy in Buffalo. Located in upstate New York (and only about 20 minutes from Niagara Falls) this city has a modest population of 255K that gives it a small-town atmosphere, a vibe that is underscored by the local passion for hockey and football. At the same time, you can be in another world pretty quickly: get to the unparalleled metropolis of New York City in about an hour by hopping on a quick flight down-state or travel internationally by driving to Ontario in less than 2 hours. The cost of living here is about 20% below the national average. With a median home price of $200,000, it's also relatively affordable to buy a home here even though the median household income is the lowest on our list at around $37,300.
San Antonio, Texas
As a tourist destination (more than 2.5 million people come here to visit the Alamo each year) this city proudly displays a rich blend of Western Frontier and Spanish history. When it comes to lifestyle, San Antonio's 1.5 million residents have the best of both worlds. You'll find the trappings of a bigger city, like delicious and diverse food options, pro sports teams, and amusement parks. But you'll also notice the comforts of community in local museums, parks, and music venues. San Antonio is one of the fastest growing cities in Texas. With a median household income around $52,400 and a median home price of $267,400, the cost of living is about 11% below the national average.
Connect with a real estate agent who has local knowledge
All the cities on this list have a lot to offer, as do countless other places where the cost of living is cheaper than the national average. Having said that, you shouldn't necessarily plan to move somewhere solely based on cost of living. While you might be able to afford a big house in another city, you may also find that smaller markets have fewer jobs making them less budget-friendly than you initially thought. Local factors like climate (flood zones, wetlands, tornado alleys) may also drive up the cost of owning a home with insurance or other area-specific fees. Keep a balanced perspective when evaluating affordability, and understand the concessions that come with both a lower and higher cost of living.
If you're considering an out-of-state move, local real estate agents are extremely valuable. They can answer specific questions about the market you're interested in and help you confirm whether a city will be a good match for your budget and your lifestyle. Funding with Better Mortgage could help you close 10 days faster, and working with a Better Real Estate agent could save you $2,000 on closing costs.* Get pre-approved in as little as 3 minutes to start the process.
Figures pertaining to median household income and population are based on data from the US Census Bureau figures pertaining to median home price are based on housing market data from Redfin. Cost of living data is based on information from the Council for Community and Economic Research.