Millions may still qualify for a lower rate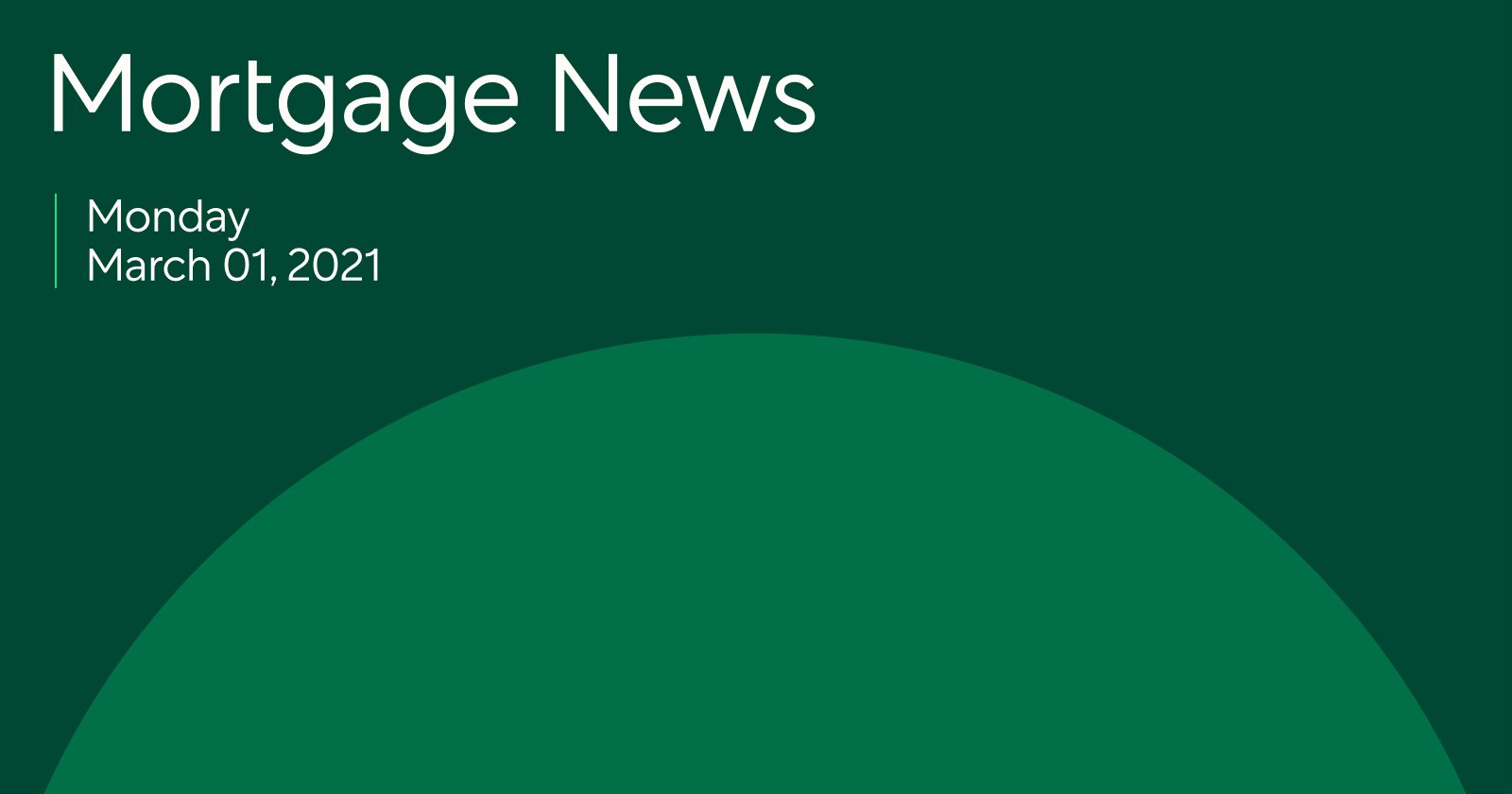 Here's a look at the latest developments in the mortgage market for the week beginning 3/1/21.
Over 16M homeowners may still qualify for a lower rate
New homes are selling almost as fast as they hit the market
Pending home sales increase despite record winter price gains
How often can you refinance your home?
Over 16M homeowners may still qualify for a lower rate
Rates have continued their rise in response to economic growth. Does this mean it's too late to save with a refinance? The short answer is probably not, as new research shows millions of homeowners are still eligible for a deal.
In the last week of February, the 30-year fixed rate mortgage rose to where it was last August, just three basis points below 3%. Refinance activity pulled back accordingly, with the number of applications dropping for the third week in a row, this time by 11%.
But even with a decline in applications, refinance activity is 50% higher than it was a year ago. In fact, the number of homeowners who stand to benefit likely hasn't changed as dramatically as rates have in the last few weeks.
Data from Black Knight shows that as of mid-January, 16.7 million homeowners are eligible to lower their rate by at least 0.75% with a refinance. And even more recently in February, Fannie Mae reported that almost two thirds of mortgage holders could likely do so by at least half a percentage point.
It's expected that homeowners will seize the opportunity to save while they can. Freddie Mac says that while higher rates may cool down the surge of loan applications, they still expect significant volume to continue for the next few months. The agency estimates that in the last year, owners saved an average of $2,800 per year by refinancing. Over that same period, the average Better Mortgage customer saved $8,000.
The bottom line? Lower payments may still be possible for millions of homeowners. If you've been considering a refinance, it's a good time to check your rates and see if you stand to save.
New homes are selling almost as fast as they hit the market
After a three-month lull at the end of last year, new construction home sales are back on the rise. An estimated 70,000 new homes were sold in January, which is about 13,000 more than the same month last year.
That's a healthy start to a year that's expected to continue breaking records in homeownership, but that trajectory may be threatened by low inventory. If new homes keep selling at the current pace of 993,000 homes annually, it would only take four months before the market runs out of them completely.
Luckily, more new home construction is on the way. A record number of permits were issued in January, which will bring an influx of new builds to the market this summer. Even spring inventory should start to see relief from construction started last fall.
With so few existing homes available, newly built homes are becoming more popular. Shoppers who haven't considered this option may want to study up on how to approach buying new construction, before the market starts heating up again.
Pending home sales increase despite record winter price gains
Rising prices don't seem to be deterring home shoppers this winter. Pending home sales increased 13% year-over-year in January, even after home prices had climbed 10.4% higher by the end of 2020—the biggest annual price gain in more than three decades.
A pending home sale refers to when a contract is signed for the purchase of an existing home, often with a lead time of 1-2 months before that existing home is considered sold.
This increase in sales shows the homebuying boom is still going strong, even alongside rising home costs. Buyer demand is only expected to climb from here, and economists are estimating 6.49 million existing homes will sell this year—15% more than in 2020.
How often can you refinance your home?
Many homeowners refinance to reduce their loan's interest rate, cut back monthly payments or tap into their home equity. While there's no official limit to the number of times you're allowed to refinance your home, that doesn't necessarily mean you should do so whenever rates drop. Read up on the pros and cons of when to refinance so you can make an informed decision.
Considering a home loan?
Get your custom rates in minutes at Better.com. Our team is here to walk you through your options and help you make an informed decision about which loan is right for you.