How FHA condo approvals work: Exploring the process, loans, and eligibility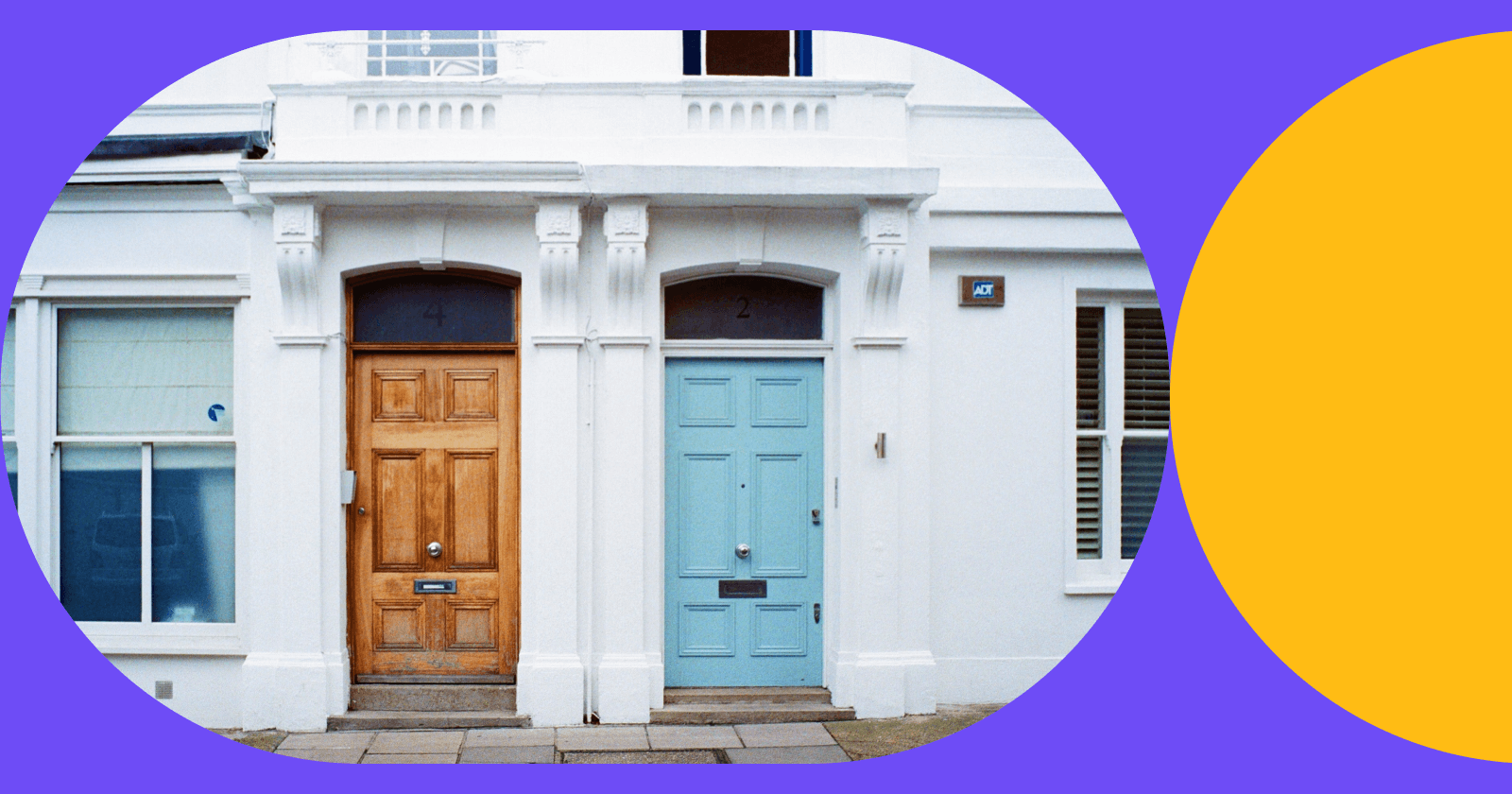 What You'll Learn
The kinds of condos you can buy with an FHA loan
How to qualify for an FHA loan
What to do if the condo you want isn't FHA approved
If mowing the lawn, cleaning the gutters, or washing windows isn't your idea of a fun weekend activity, a condo may be the right home for you. Condos typically cost less than single-family homes, you're only responsible for maintaining the interior, and they're often located close to amenities. In fact, larger condominium neighborhoods may even have shared amenities such as swimming pools, pet parks, and even golf courses. If you're a homebuyer with a smaller down payment, lower credit score, or higher DTI, an FHA loan could be the way to make homeownership happen.
Before you let a specific condo steal your heart, it's important to know that not all condos are available to homebuyers with an FHA loan. This is because FHA loans are insured by the Federal Housing Administration (FHA) and there are strict requirements for the kinds of condos the FHA will approve. If a condo doesn't make the FHA's list, you won't be able to buy it with an FHA loan. So let's dig into which condos are FHA approved, how to get an FHA loan, and what to do if the condo you want isn't on the FHA's list.
What is an FHA approved condo?
For a condo to be approved for an FHA loan it must be on the FHA's list of approved condominium projects. To make the FHA's approved condo list a condo must meet 3 basic requirements:
It must be primarily residential.

It must contain at least 2 dwelling units.

It must be either detached, semi-detached, a row house, a walk-up, mid-rise, high-rise, including those with or without an elevator, or manufactured housing.
In 2019, there were 150,000 condominium projects across the country, but only 6.5% of them qualified for FHA financing. Since then, new guidelines have been introduced to enable individual condo units to be eligible for FHA loans even if the full condo development isn't approved. This is to increase the number of FHA approved units by up to 70,000 new units per year.
Despite the new guidelines, "Condo hotels," timeshares, houseboat projects, or condos that feature more than one dwelling in a single condominium unit are ineligible for homebuyers who need FHA financing.
How to find out if a condo is FHA approved
The U.S. Department of Housing and Urban Development (HUD) maintains this list of condominiums that are approved for an FHA condo loan.
To search for FHA approved condos you'll need the state, county, and maybe the zip code (if you'd like to narrow your search to a more specific area). The list includes condominium projects that are approved, expired, rejected, or withdrawn, so select 'approved' status to make sure the condo you're interested in can be financed with an FHA loan.
If a condo has already caught your eye, all you need is the condo name and state to see if it's on the list. Alternatively, you could work with an experienced real estate agent who's familiar with both FHA approved condos and the neighborhood where you're hoping to buy.
How a property gets approved for an FHA condo loan
As a homebuyer, this is more of a nice-to-know because no matter how much you want to buy a condo that's not on the FHA approved condo list, it's not your responsibility to get the condo FHA approved. The condo developer or their agent is typically responsible for getting their condominium project FHA approved. If the condo has been around for a while, the condo association or their management company submits the condo approval package.
If you want to learn about what goes into a condo approval package, or would simply enjoy some "light bedtime reading," this 95-page Condominium Project Approval and Processing Guide covers all the documentation and requirements the FHA needs to approve a condominium project.
Here are the highlights:
The condominium project must have adequate insurance coverage

Commercial space must not be more than 25% of the project's total floor space

No more than 10% of the total units can be owned by one investor

The project's area structures, as well as the housing units themselves, must be complete

Bylaws and covenants of the condominium must not violate the Fair Housing Act

Condos, aka 'condotels', that double as a resort-type property are prohibited

The project must be located a reasonable distance away from transportation infrastructure

At least 50% of the units must be owner-occupied

No more than 15% of units in the property can be behind on their homeowners association dues

The project must have adequate capital reserves
As you can imagine, it can be time-consuming and often costly to get a condo project FHA approved and that's why most condominium projects forgo FHA approval. Instead, they're built in the hope that buyers use a conventional loan to finance their condo purchase.
FHA condo loan eligibility requirements
There isn't a specific FHA condo loan per se. You'll need to be approved for an FHA loan and find a condo to buy on the FHA approved condo list. FHA loans have specific requirements for the types of residences you can buy, so you'll be pleased to know that if you want an FHA approved condo to be your primary residence, the property will automatically meet FHA loan requirements.
To be eligible for an FHA home loan you'll typically need (keep in mind some requirements may vary by lender):
A. A credit score within the eligibility range based on your down payment amount or even your lender's specific requirements:
If your down payment is 3.5%–9.9%, you'll need a credit score above 580

If your down payment is 10%, a credit score between 500–579 will suffice

If applying through Better Mortgage, credit score of at least 580 is required to qualify
B. A debt-to-income (DTI) ratio of 43% or less
C. Evidence of steady income and proof of employment
D. To make mortgage insurance premium (MIP) payments, in most cases for the life of the loan in most, plus a one-time upfront MIP payment equal to 1.75% of the loan amount
MIP is similar to private mortgage insurance (PMI), which borrowers with conventional mortgages need to pay if their down payment was less than 20%. Conventional mortgage borrowers will automatically stop paying PMI once they've reached 22% equity in their home (when they have 20% equity in their home, they can request an end to PMI). MIP, on the other hand, must be paid for the life of most loans. If your down payment is more than 10%, however, you can ask for MIP to end after 11 years of payments.
FHA home loan requirements also allow borrowers to make down payments using gifted money from family or a friend. In this case, a gift letter will need to accompany the mortgage application to prove that the gift does not need to be paid back.
A range of mortgage lenders offer FHA home loans and their eligibility requirements may differ. At Better Mortgage, for example, you'll need a DTI ratio of 50% and a minimum credit score of 580 regardless of your down payment amount.*
If the condo you want isn't FHA approved, you have options
While there's no harm in asking if the condo developer or condo association can submit their condo for FHA approval, given that it can take from two weeks to over three months to get an FHA condo approval, it's unlikely you'll get a satisfactory result that works with your homebuying timeline.
If you know you'll need to get an FHA home loan to buy a home, you'll need to keep looking until you find a condo on the FHA approved condos list or consider buying a single-family home instead.
If an FHA loan does not sound right for you, you're in luck! You may be eligible for a conventional loan with Better Mortgage. In fact, qualifying first-time homebuyers can get a conventional mortgage with a down payment as low as 3%. As an added bonus, you'll no longer be limited to buying a condo that's approved by the FHA.
In as little as 3 minutes, Better Mortgage can show you which types of loans you qualify for, the homebuying budget you'll have to work with, and they will match you with a loan consultant to walk you through your options to help you make the best financial decision for you and your family.
*This is Better Mortgage's criteria and is subject to change.