Cities are back in high demand for buyers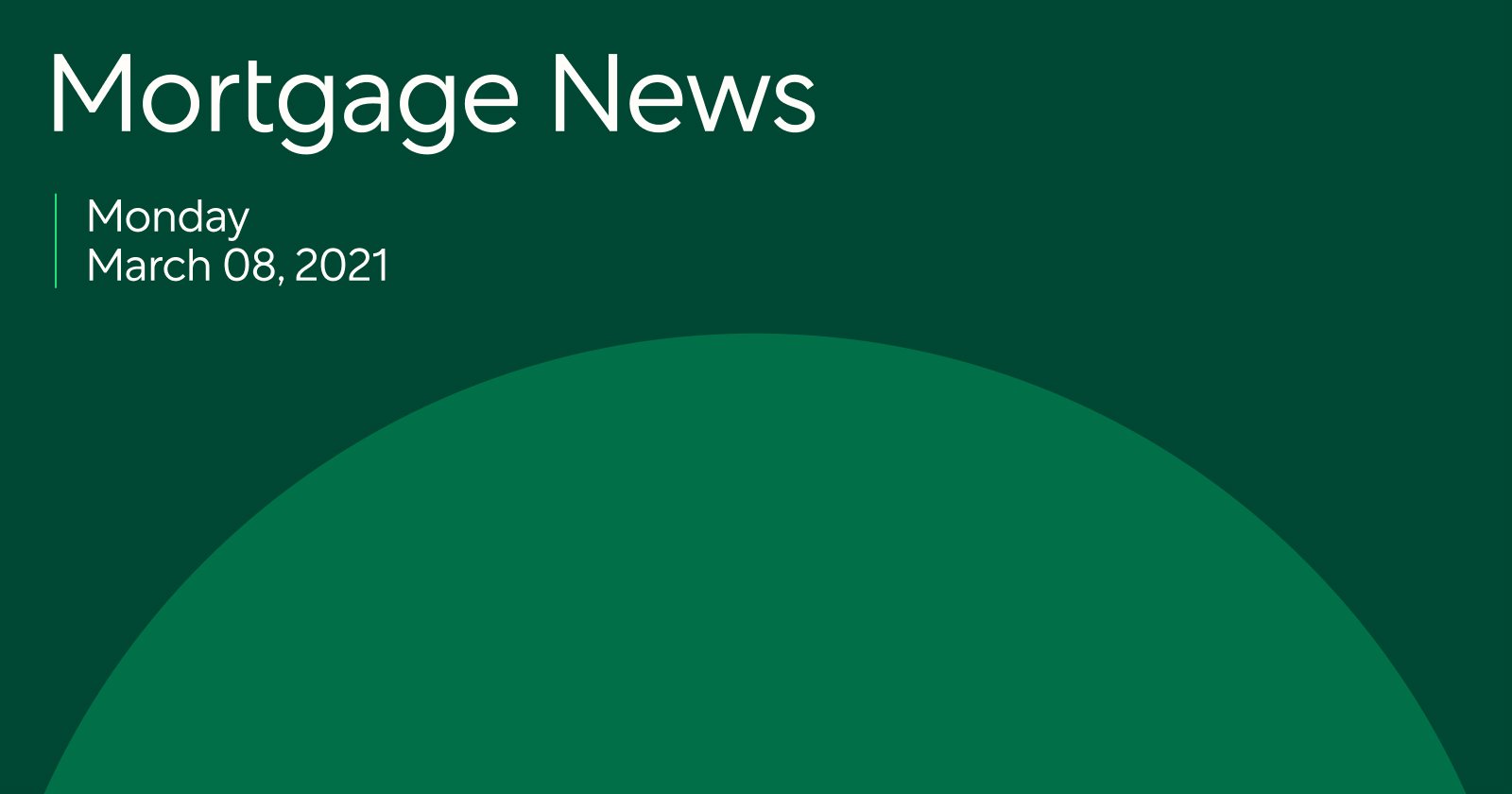 Here's a look at the latest developments in the mortgage market for the week beginning 3/8/21.
City markets are heating up. Is this the end of urban flight?
Refinance demand remains steady in the face of rising rates
The majority of homes are selling within two weeks
10 factors to consider before your home is appraised
City markets are heating up. Is this the end of urban flight?
Last spring, the pandemic brought about new remote work and school policies that drove many homebuyers away from cities in search of more space, creating a pattern of urban flight. Prices in suburban and rural markets increased in response to the new demand, but now, that rise is starting to calm down. For the first time since April 2020, demand for city homes has grown to surpass other markets.
The median home sale price in cities nationwide rose to $292,263 in February, 15.9% higher than the same time last year, and roughly 2% higher than the median price for rural homes. For context, at the peak of urban flight last summer, the median price of a rural home was 4%, or roughly $10,000, more than those in cities. Suburban homes have steadily held higher price tags than both markets, but remain in the middle when it comes to price growth.
The price growth in cities points out stronger buyer competition for urban homes, as the vaccine rollout moves along and the economy recovers from the pandemic. Many home shoppers may be feeling a renewed sense of comfort with city life, while lowered home prices may have also helped draw them back in.
But the desire for more space hasn't subsided, as price growth was driven specifically by single-family homes rather than condos. The price per square foot of an urban single-family home rose 16% year over year in February, compared to just 4% for condos. This is a good indication that the most competitive sweet spot in the market contains the best of both worlds: homes that offer both space and walkable access to urban amenities.
So, is this the end of last year's urban flight trend? Well, prices are still rising across rural and suburban markets and the margins between the three aren't dramatically different. So while it's likely not the end of the pandemic-driven urban exodus, it does signal a new shift in buyer demand. More home shoppers are on the hunt in cities, and in this fast-moving, competitive market, prices are rising in response.
Refinance demand remains steady in the face of rising rates
Interest rates have continued rising as the economy shows more signs of recovery, and after a pullback in the number of applications to refinance, demand appears to be steadying.
The popular 30-year fixed rate mortgage experienced its largest single-week increase in almost a year when it reached 3.02% in the last week of February. It's the first time this rate has risen beyond 3% since last July, and the fifth consecutive week of either increasing or staying the same.
Why are rates climbing? Well, good economic news usually means higher rates. With the government preparing to pass a stimulus package, the Federal Reserve seeing a pickup in employment, and the vaccine rollout continuing uninterrupted, the outlook is brighter than it has been for some time.
But higher rates don't mean the end of the homeownership boom. Applications to refinance initially cooled down for three weeks in a row, but are still up by 7% from the same time last year. They also continue to make up around two thirds of overall mortgage applications.
Many homeowners may see higher interest rates and hesitate to refinance, but in mid-January as many as 16.7 million owners could still qualify for a lower rate. Updated data now shows that when rates hit 3.25%, that pool of eligible homeowners becomes 11 million. That threshold is still in the distance as rates are expected to continue rising this year, so homeowners who act sooner rather than later may have a better chance to save.
The majority of homes are selling within two weeks
Houses are now flying off the market at record high speeds. In February, 55% of homes sold were under contract within just two weeks of being listed. That rate has increased more than 10% since last year, reaching its highest level since the data was first tracked by Redfin in 2012.
Why so fast? Well, with a severe shortage of inventory and intense competition, many buyers have no choice but to act quickly. The first two months of 2021 had 207,000 fewer homes for sale compared with the first two months of each of the last four years.
With competition already this hot leading into the spring homebuying season, it's likely that even newly built homes won't stay on the market long. Buyers who are pre-approved for home loans and prepared to make an offer quickly may have an advantage.
10 factors to consider before your home is appraised
As a homeowner, your property value helps your bank or lender determine how much they're willing to provide for a loan. So if you're refinancing, getting the highest value possible from a professional appraiser is key. Read up on what's assessed in an appraisal, why it matters, and how to increase their value so you can get the best deal possible.
Considering a home loan?
Get your custom rates in minutes at Better.com. Our team is here to walk you through your options and help you make an informed decision about which loan is right for you.