As remote workers trade urban rentals for suburban homes, median home price spikes
Published October 15, 2020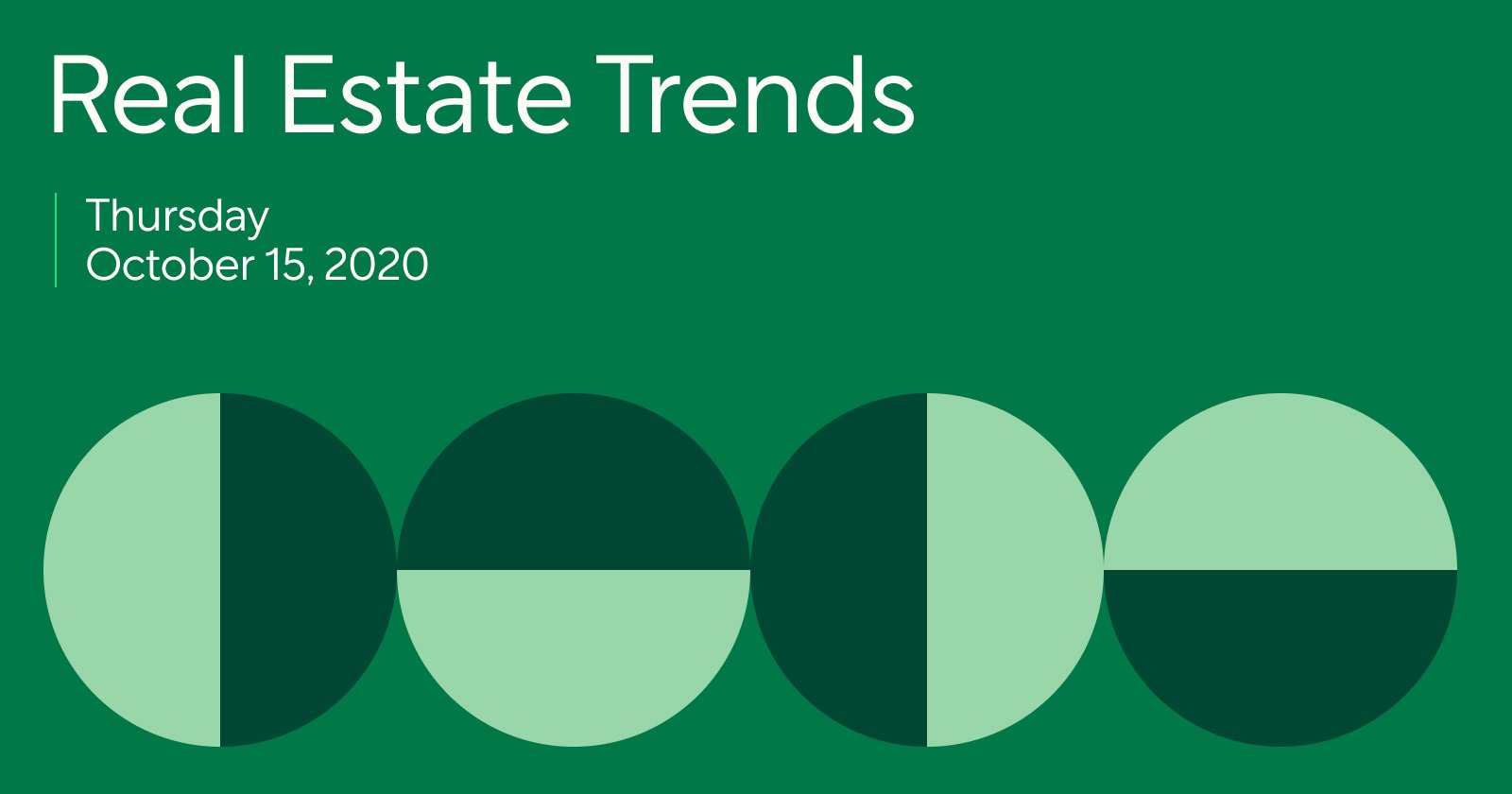 As the pandemic has forced millions of people to work and socialize and teach their kids at home, many have begun to look for bigger houses with larger outside spaces. This new reality, coupled with historically low interest rates, has led more and more millenials to look outside of their cramped city apartments. In a recent survey from realtor.com, 75% of millennials have been working remotely since the pandemic hit. Of those respondents, 63% said they plan on purchasing a home because of their ability to work remotely.
While we've seen total Better Mortgage applications go up across the country this year, the number of people applying for a first-time mortgage with us in cities has fallen 39% from February to September. Since the pandemic began, Better Mortgage has seen a greater share of NYC residents apply to purchase homes outside the city, many in suburban counties in New York, Connecticut, and New Jersey. Since March 1, the top purchase counties for our applicants who currently reside in NYC are Westchester County, Essex County, Bergen County, Nassau County, and Fairfield County. This exodus is likely driven by a combination of ongoing WFH policies and record low rates, which just hit under 3%.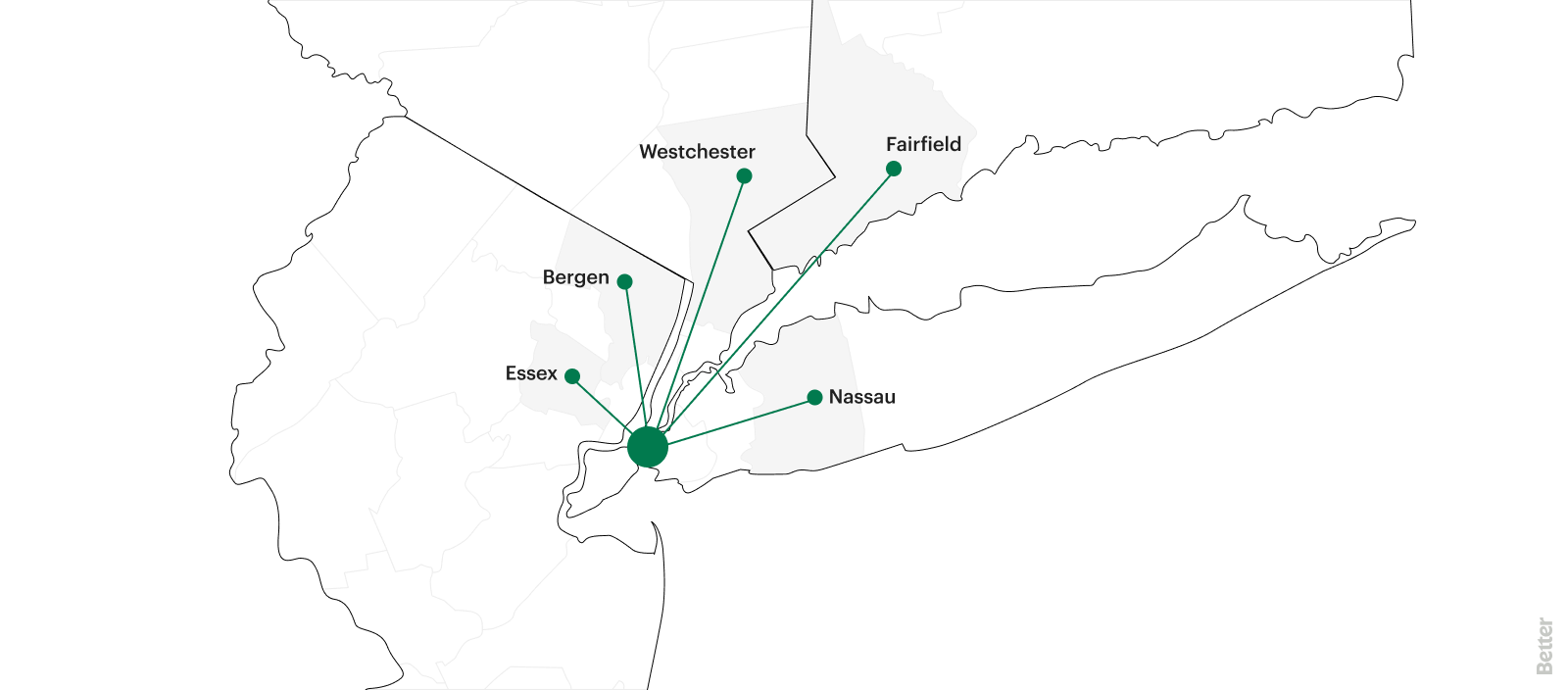 Nationwide, we've also seen that our mortgage applicants are looking to purchase homes that require a greater "move distance" than we typically see. It makes sense, now that remote work has made commuting a thing of the past.
People are moving farther
In June, the median distance between a first-time homebuyer's current residence and their Better Mortgage application property crossed 10 miles for the first time since 2018 and has remained elevated since. Better Real Estate agent Corey Jones says, "Clients now value their space more than ever before, with many of them requiring a backyard and a home office. Many clients are wondering, 'Why rent and pay city prices when you're WFH?'"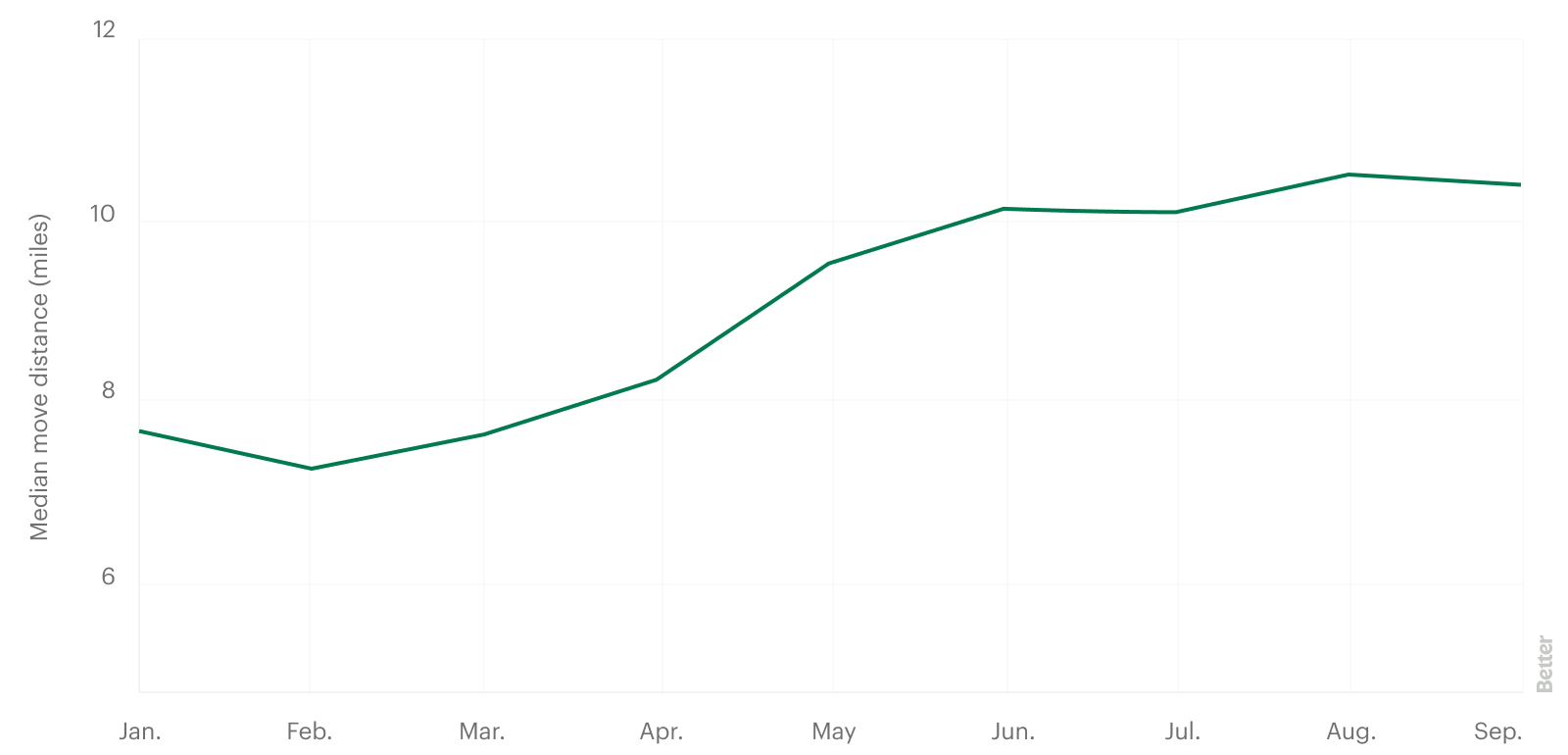 Median home price is up year over year
At Better Mortgage, the median home value for purchase applicants nationwide is near a record high. Buyers around the country are facing tight inventory and competitive markets. In the suburbs in particular, growing demand has outstripped supply and prices have recovered more quickly than in urban areas. In October, the median purchase application price for properties was $390,000, up 8% over the same month last year and about $75,000 greater than the median sale price nationwide in Q2 2020. Property price increases at Better Mortgage are consistent with recent market movements.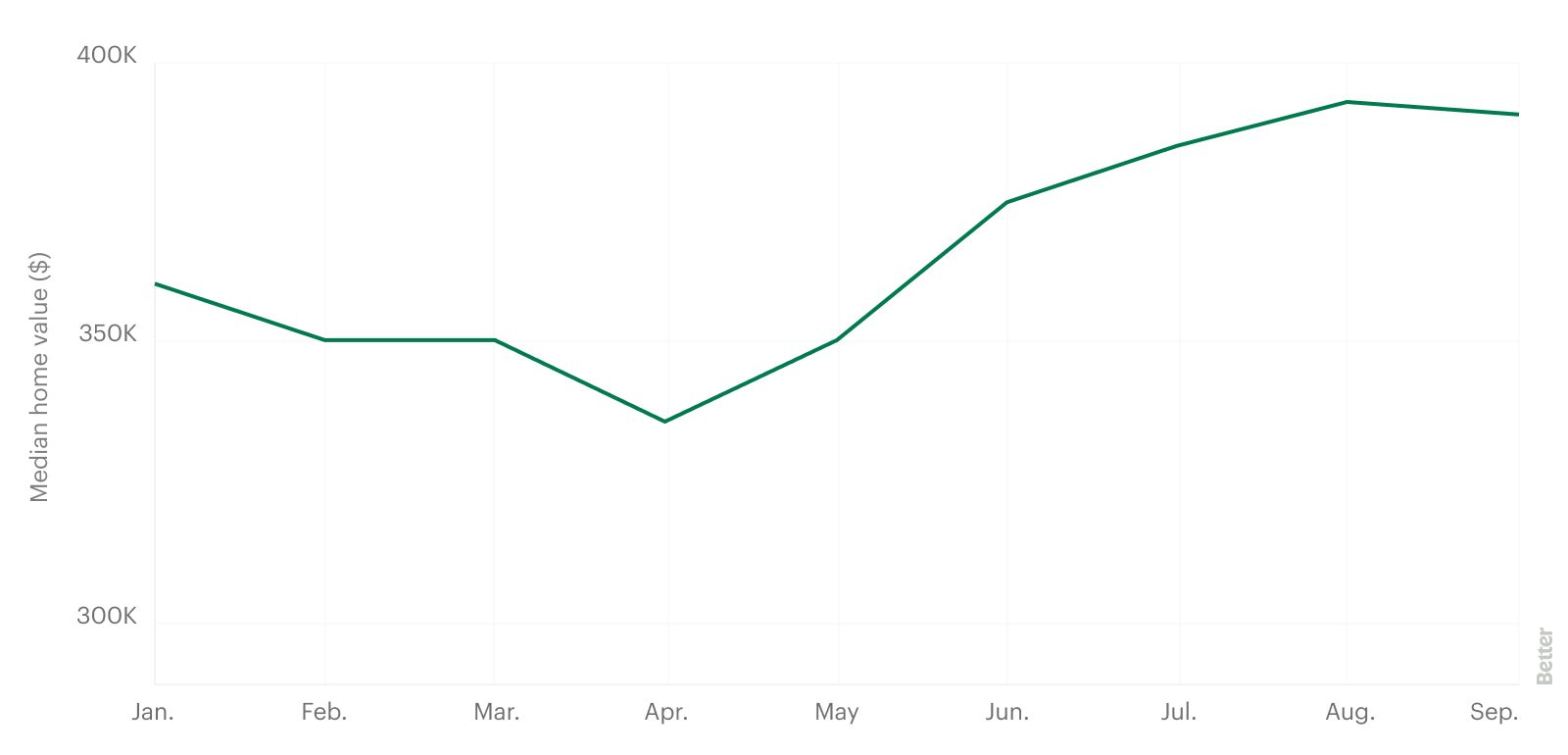 ]
Houses are selling faster than ever
In the nation's top 10 largest metros, suburban homes are selling 16.2% faster compared to last year and urban homes are selling 10.4% faster. "Before the pandemic, millennials felt like they had to live close to work where rent was high. Now with a combination of low interest rates, being able to work from home, and saving money by not going out, a lot changed. Millennials have realized that they can have their cake and eat it too, in their own backyard," notes Hector Sanchez, an agent at Better Real Estate in Dallas.
2020 is reimagining how we live our lives. And so it's even more understandable in these changing times that more people are looking to put down roots. No longer tethered by a commute, a whole new generation of homebuyers could be here to stay.
Look for this urban to suburban trend to continue into 2021 as mortgage rates remain low and employers move to once again extend WFH.
Learn why agents choose to work with Better Mortgage
A simple online mortgage process that gets you to the closing table up to 10 days faster than the industry average
Instant, editable pre-approval letters that help your buyers compete against multiple offers
A dedicated Agent Experience Partner supports you and your buyers every step of the way
Interested? Schedule a call to find out more.