Supply chain delays could hurt new home buyers
Published February 2, 2022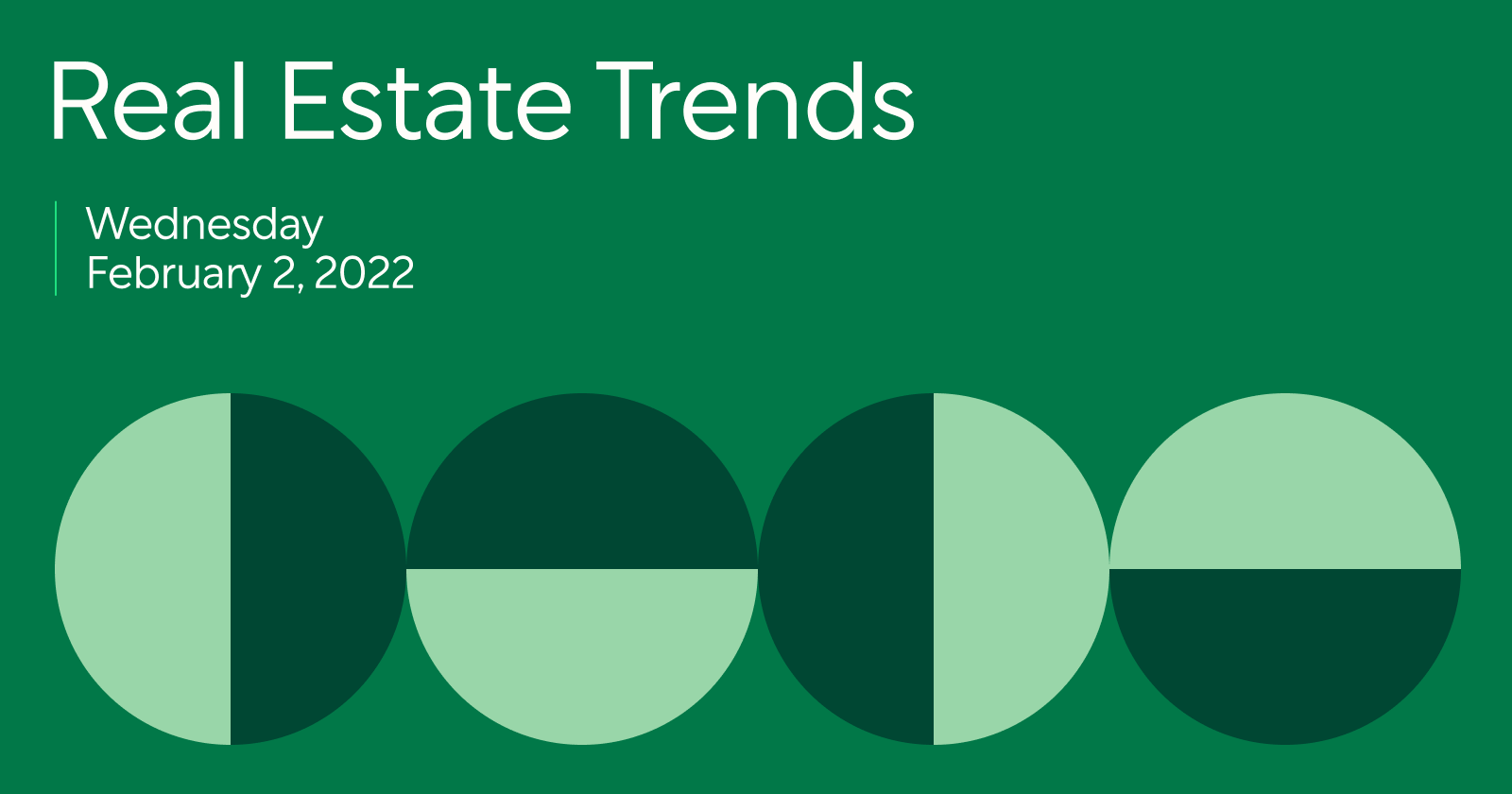 February's need-to-knows
A freshly built home with no COO could mean no loan for you
Your dream home could be a loan refinance away
Beaches, mountains, and a lower cost of living await in Charlotte, North Carolina
Buying a new construction home? Supply chain shortages could impact your loan
Home construction hit a 47-year high in September 2021. But supply chain shortages are now impacting everything from the start of construction to the issuing of final certificate of occupancy permits from cities and counties.
Delivery delays of must-have safety items like smoke and carbon monoxide detectors could jeopardize homebuyers' loan financing. Without these small, but crucial items installed, builders may not be able to obtain that key certificate of occupancy (COO) permit. Some homebuyers may be left out in the cold if their lenders are reluctant to fund mortgages for homes without a valid occupancy certificate.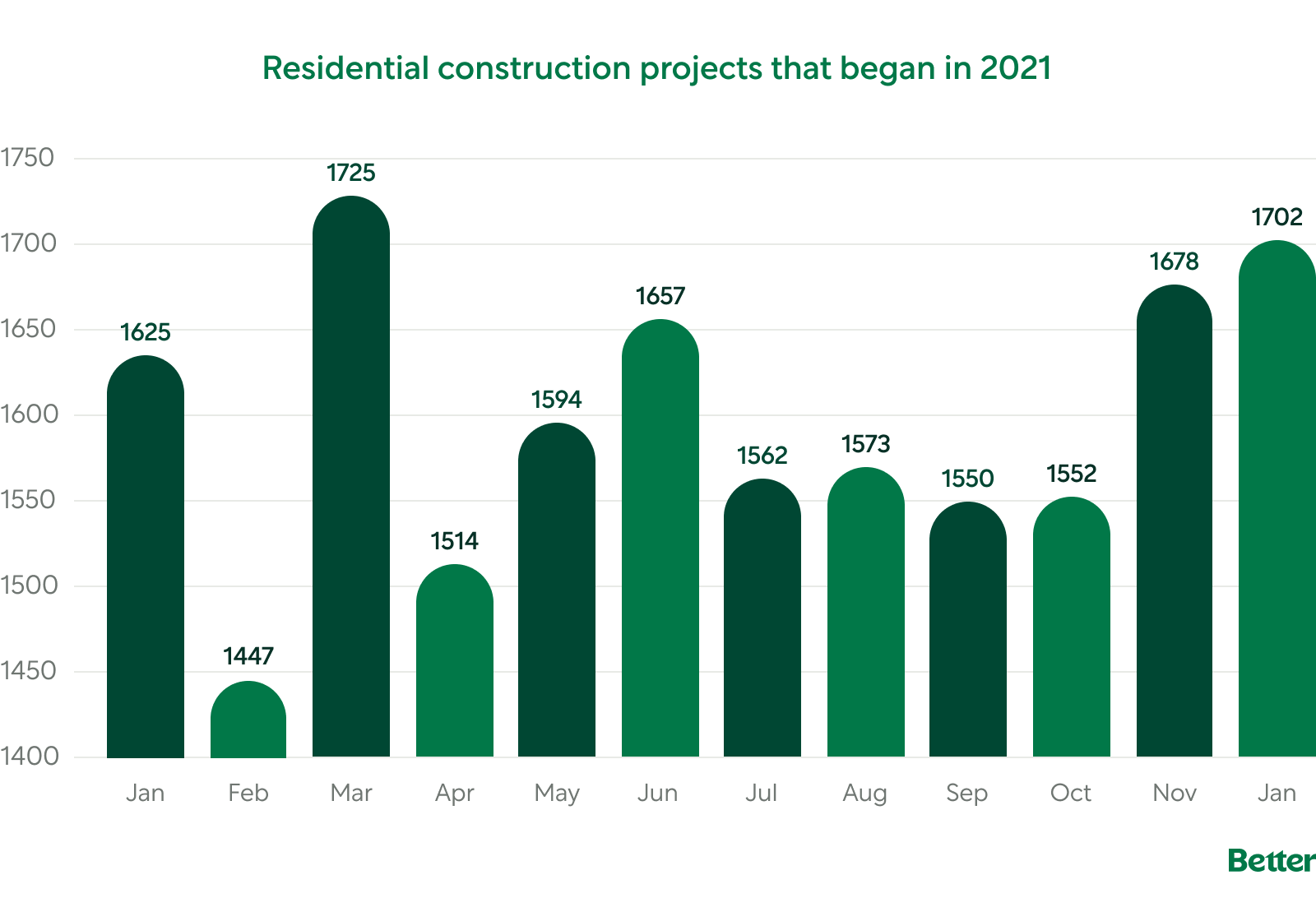 Source: Tradingeconomics.com | US Census Bureau
The US Census Bureau stated that the number of new construction homes that started being built in November 2021 "surged 11.8% to an annualized rate of 1.679 million," and increased a surprising 1.4% month on month in December 2021. Despite this wave of new builds, construction industry leader Builder reported that "growing inflation concerns and ongoing supply chain disruptions snapped a four-month rise in builder sentiment in the first month of 2022."
"With builders' resources so stretched, starting new construction is being held back," noted Benjamin Reitzes, macro strategist at BMO Capital Markets, in MarketWatch, referencing research from his colleague Sal Guatieri, BMO Senior Strategist. So even all-cash buyers who've paid for a new construction home may find themselves waiting longer than anticipated before they can get the keys.
What you can do:
Ask your builder to reach out to the county if your COO is delayed. The county can typically issue a Municipal Inspection Report instead. If they can't, your lender may agree to extend your closing timeline.
See if your builder will cover your rate lock extension fee if your lender charges to extend your closing.
What the experts are saying:
Better Mortgage Senior Home Advisor Alliyah Khan has seen COO delays happen more than everyone would like. "A delayed certificate of occupancy isn't something that is in the builder's control, the borrowers' control or our control since the COO has to be issued by the county. There is nothing essentially that any party can do to expedite this," says Khan.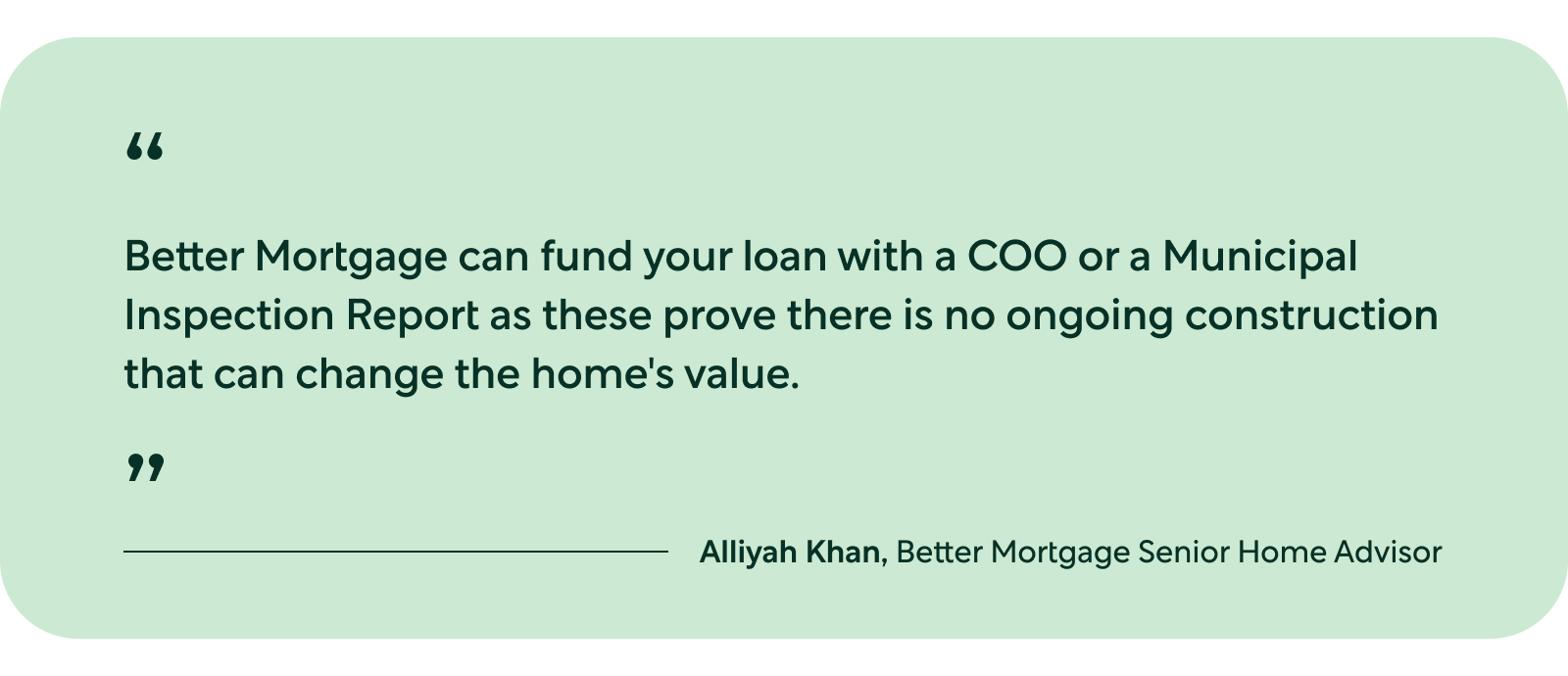 Homeowners should consider refinancing to create their dream home
As housing prices hit record highs, homeowners are making big-time equity gains. With fewer homes for sale than ever, homeowners are turning to refinancing to transform their current home into their dream home. If you're considering a home renovation, a cash-out refinance or a home equity line of credit (HELOC) could help make the boost in your home's equity work for you.
According to Redfin.com, during the week ending January 9, the median home sale price rocketed 16% year over year to an all-time high of $365,000. "U.S. homeowners with mortgages (which account for roughly 63% of all properties) have seen their equity increase by 31.1% year over year," states CoreLogic in their Q3 2021 report on homeowner equity.
"Not only have equity gains helped homeowners more seamlessly transition out of forbearance and avoid a distressed sale, but they've also enabled many to continue building their wealth. This financial reserve will be especially helpful for homeowners looking to fund renovation projects," said Frank Martell, President and CEO of CoreLogic.
Homeowner advice:
If you want a great return, think about remodeling an outdated kitchen.
Better Real Estate's agent, Tonya Marshall of Charlotte, North Carolina, has more remodeling suggestions for homeowners, "Storage in kitchens and bathrooms is a very good investment."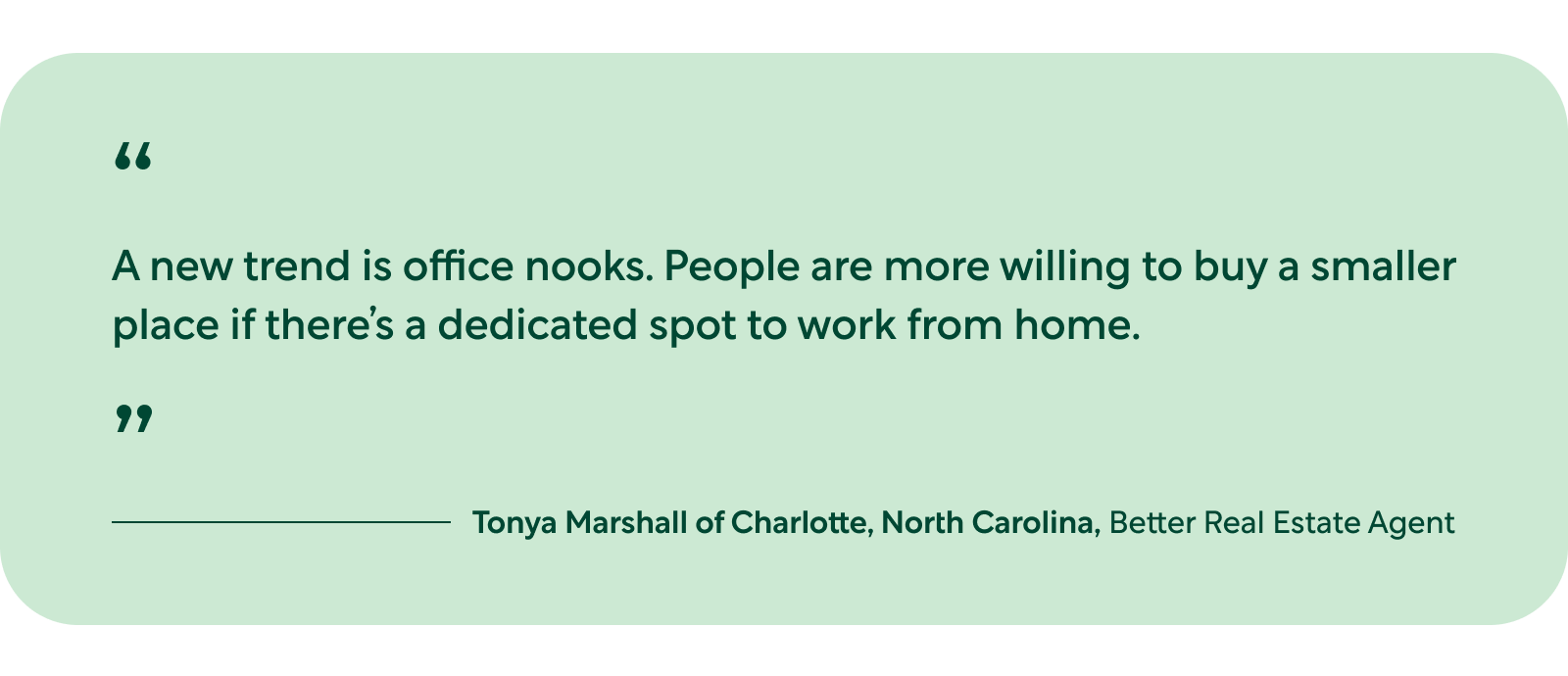 "Closets can also be very influential," continues Marshall. "Adding a closet system to use up every bit of space can make up for not having a walk-in closet."

"Charlotte is growing exponentially; we have about 120 people moving to Charlotte a day and not that many moving away," says Tonya Marshall, a Better Real Estate Agent in Charlotte, North Carolina. "Charlotte has a very strong job market and is a favorite choice for people moving from larger, more expensive cities."
"The cost of living is slightly less than cities of comparable size, the weather is nice 9 months out of the year, and the proximity to beaches and mountains makes for an ideal lifestyle. The median price range for all of Charlotte is in the $375k range. But if you're eager to live in one of the most popular and fastest-growing areas, homes in South Charlotte go for a median price of around $500k," Marshall adds.
Learn more about buying a house out of state
Catch up quick: Monthly roundup
🛠 Remodeling your home this spring
Pro: If you're thinking of selling, you can market your home as 'move-in ready' to the oncoming rush of spring/summer buyers.
Con: Supply chain shortages could continue and push back your remodeling timeline.
Learn more about home renovation ideas to boost your property value.
💰 Fund Fact
Big investment or belly flop? Swimming pools can increase your home's value but only up to 7%. And maintenance can cost thousands annually.
📖 What everyone's reading
How Dorian and Leah found home with the Better Cash Offer
---
The Better Real Estate Trend Report is your monthly update on the news that matters to homebuyers and homeowners. Speak to a Better Real Estate Agent for personalized advice on your next real estate move.