Federal Reserve actions drop mortgage rates, making home equity more accessible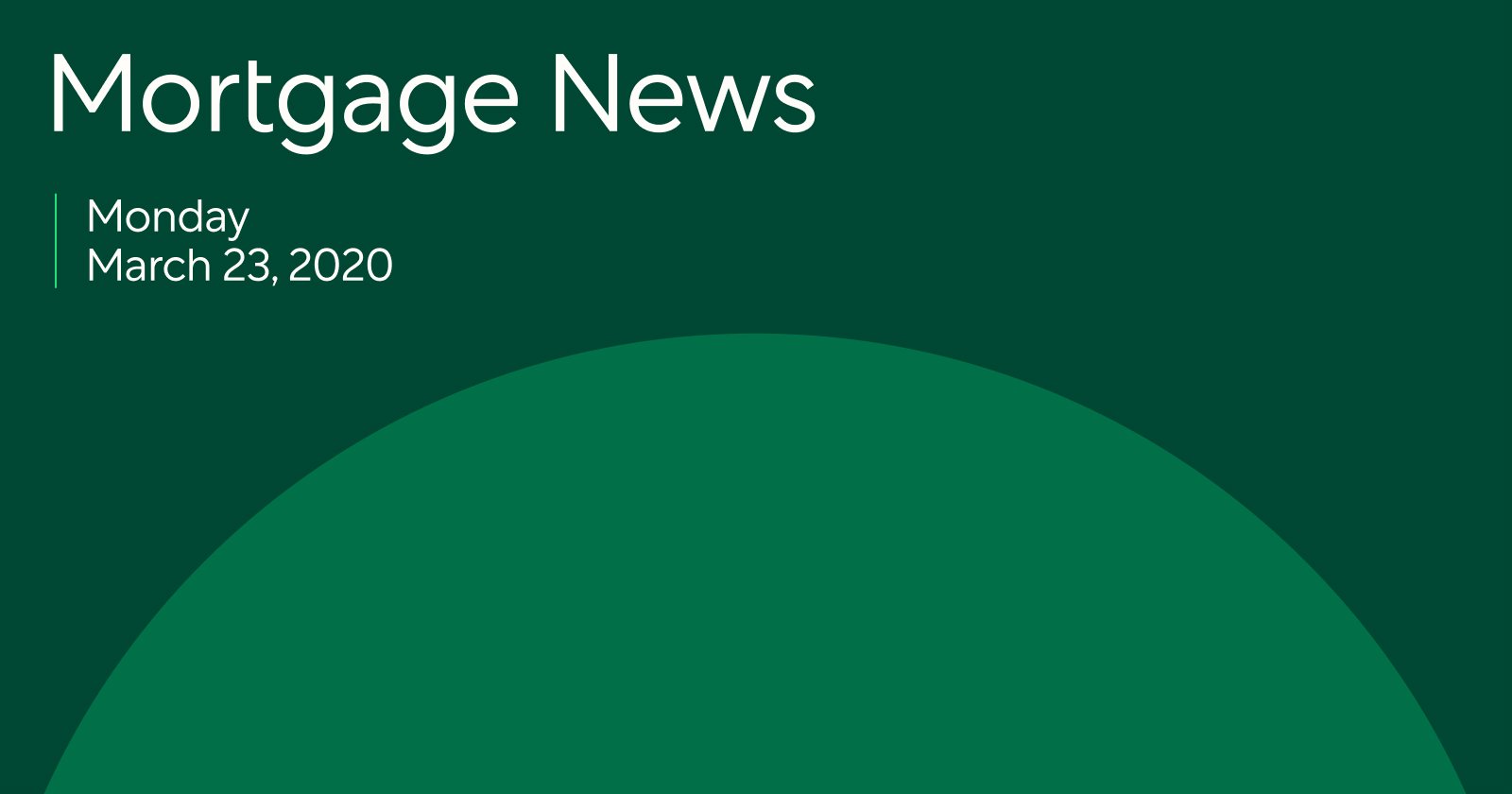 Here's a look at the latest developments in the mortgage market for the week beginning 3/23/20.
Markets remain volatile due to Covid-19
The Federal Reserve pledges no-limit buy up of Mortgage Backed Securities
Mortgage rates fall as a result
Home equity becomes a more viable cash source
Volatility continues due to Covid-19
A number of factors have converged to make mortgage rates unpredictable during the coronavirus crisis. Due to uncertainty in the markets where mortgages are bought and sold, last week was one of the most volatile on record for mortgage rates. This week, that volatility will likely continue as the market reacts both to actions of the Federal Reserve (the Fed) and to expectations of stimulus from Congress.
The Fed ramps up asset purchases to support credit
On Monday 3/21, the Fed took another set of aggressive actions to support the economy. To encourage more lending to consumers, they eased capital requirements, allowing banks to lend more of their "rainy day" money. They also promised to lend to banks overnight at 0%. Finally, and most importantly for mortgages, the Fed pledged to take an 'as-much-as-needed' approach to buying mortgage-backed securities (MBS), effectively uncapping the amount they're willing to purchase. This has already had an effect on the market, as the Fed demand for MBS drives up prices. Since MBS and mortgage rates have an inverse relationship, higher prices of MBS mean lower interest rates for borrowers. The Fed is likely to sustain these purchases, as lowering mortgage payments borrowers pay is a good way to stimulate the economy.
Home equity could become a source of much needed cash for homeowners
As a result of the 2008 financial crisis, lawmakers imposed stricter regulations on mortgages, making them safer and more repayable than loans made in the time before the crisis. This has resulted in Americans, collectively, owning homes worth nearly $30tn, but only owing mortgages worth $11tn. As the economic impacts of Covid-19 make cash-on-hand increasingly important, we may see more homeowners accessing that equity with cash-out refinancing. With lower rates supported by the Federal reserve, and online lenders like Better Mortgage maintaining their capacity to originate loans, it may be easier than ever for consumers to leverage the value of their homes to cover expenses, make new purchases, or invest while stock prices are down.
Want to see how current events are impacting your mortgage prospects? Get pre-qualified at better.com, check your custom rates, and estimate your monthly savings. If you like what you see, you can lock your rate instantly online.
Resources