Home equity gains are averaging $26k per owner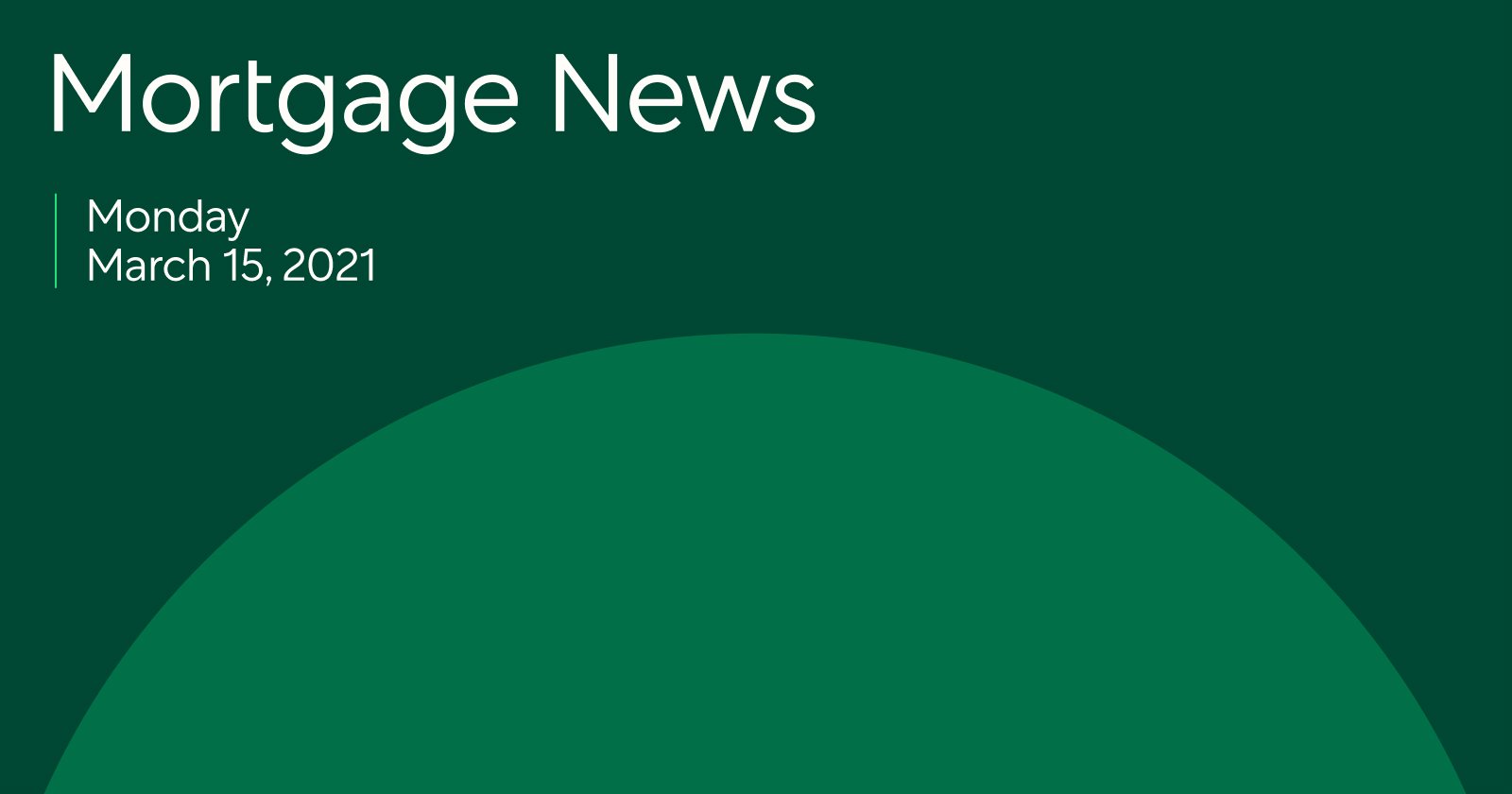 Here's a look at the latest developments in the mortgage market for the week beginning 3/15/21.
With home equity gains averaging $26k, more owners are cashing out
Government mortgage credit opens up for first-time buyers
Rates are rising more slowly after February spike
After a record high, price growth is likely to slow down this year
With home equity gains averaging $26k, more owners are cashing out
Homeowners around the country saw their home equity grow by 16.2% over the course of 2020, marking the highest annual home equity gain of the last seven years. The boost measured out to an average $26,300 per mortgage holder, which may have provided a buffer against financial challenges created by the pandemic.
Home equity is the difference between what's owed on a mortgage and what a home is currently worth. When property value goes up, or home loan debt is paid down, that gap widens and increases equity. The 2020 market created the perfect storm of conditions for this to happen, as prices hit record highs and drove property values up, and droves of homeowners reduced their debt through refinancing.
Last year, a record number of homeowners took advantage of these gains with a cash-out refinance. This allows a homeowner to take out a new mortgage for more than they currently owe on their existing one—and keep the difference. That cash is often used for big investments like renovations, tuition, or paying off debt.
A total of $152.7 billion was accessed through cash-out refinances in the last year—more than in any year since the 2008 financial crisis. With home equity now adding up to over a trillion dollars collectively, there's still plenty of room for homeowners to take advantage.
Government mortgage credit opens up for first-time buyers
Buyers are seeing increased access to government loans as lenders opened up more mortgage credit for them in February. According to the Mortgage Bankers Association, standards for borrowing these types of loans are loosening, which means they should be easier to get.
Government loans are backed by agencies like the Federal Housing Administration, Veterans Administration, and the U.S. Department of Agriculture. They're especially beneficial for first-time buyers because they're designed to take on applicants with lower down payments, lower credit scores, or higher debt-to-income ratios, compared to conventional loan options.
So, why are they more available? Lenders are preparing for a storm of purchases this coming spring and summer. First-time buyers are expected to lead that trend with help from lower down payment loan options, like the FHA loan.
Rates are rising more slowly after February spike
Interest rates have risen unexpectedly fast since the start of the year, and while their direction isn't likely to reverse, the pace of the climb may be slowing to a gradual crawl. The 30-year fixed rate mortgage inched up last week from 3.02% to 3.05%. That's a small weekly rise when in comparison, the same rate jumped up from 2.73% in the three weeks before it.
Demand for refinancing remained steady in reaction, but purchase applications are ticking upward as homebuying season begins. A slower rise in interest rates is great news for buyers, but given that it's only slowing down, not halting, those who act early may lock in the best deals.
After a record high, price growth is likely to slow down this year
Heavy competition in a low-supply market drove home prices up 10% year-over-year in January, marking the largest year of price growth since 2013. Luckily, that rise is now predicted to slow down and increase only 3.3% over the next twelve months. The slower climb puts the national single-family median price of $346,800 at around $358,244 next January.
With competition so high and fewer affordable homes on the market, many home shoppers may defer their plans until prices drop. Later this spring, new construction hitting the market could help ease inventory constraints and balance out price points for buyers.
Considering a home loan?
Get your custom rates in minutes at Better.com. Our team is here to walk you through your options and help you make an informed decision about which loan is right for you.