Here's how to beat rising rates
Published January 26, 2022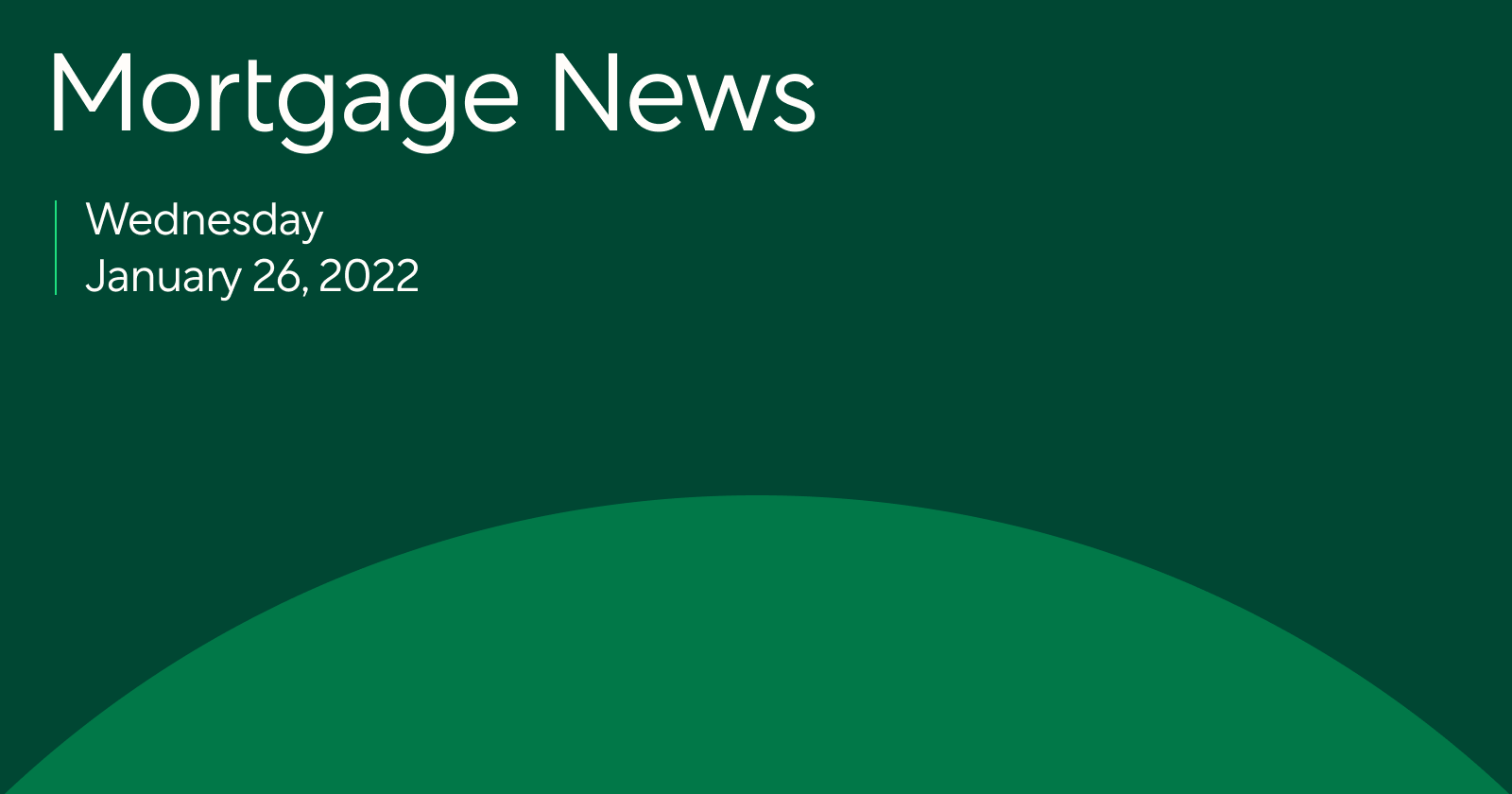 How Dorian and Leah found home with Better Cash Offer
Dorian and Leah are the kind of couple who dive headfirst into their relationship milestones. While still planning their wedding last summer, they were already shopping for homes online. The only problem? Their savings weren't enough for today's competitive market.
Enter the Better Cash Offer program. By working with Better Real Estate and Better Mortgage, the New Jersey couple was able to place a winning, all-cash offer on a home they loved. Hear how much the experience has helped them start their happy life together.
How borrowers can beat rising rates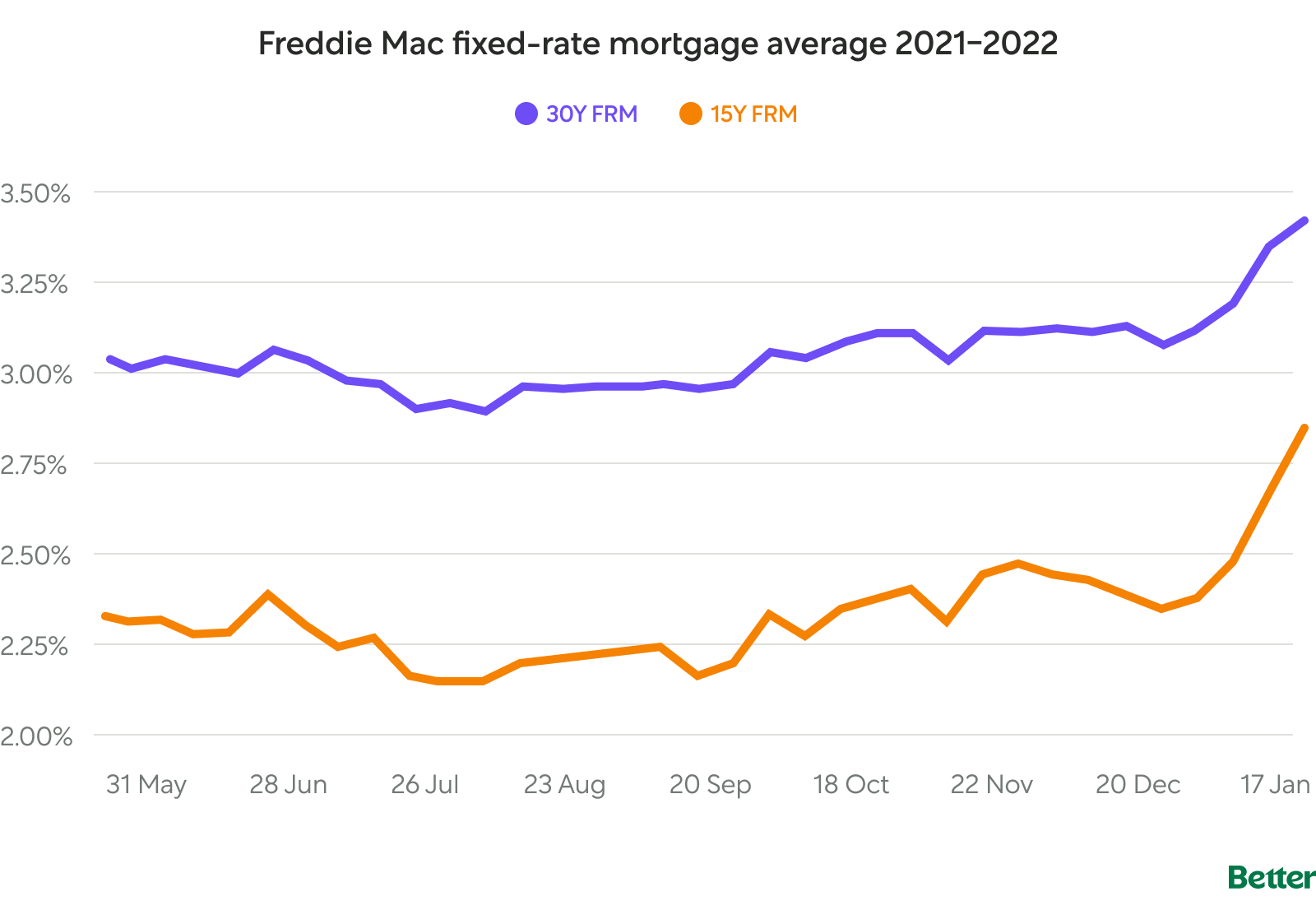 Source: FreddieMac
Mortgage rates are climbing in anticipation of the Federal Reserve's March rate hike. The 30-year fixed rate loan average jumped to 3.56% last week. The central bank confirmed that their plans are still underway, so it's safe to say the upward trend could continue.
Coupled with record high home prices, rising rates are turning some buyers off—only 26% think it's a good time to buy a home. Applications to refinance are also dropping, with 13% less week-over-week.
It helps to remember that your mortgage rate isn't determined by the market alone. It's also based on two key factors: your credit score and down payment.
A higher credit score increases your lender's confidence in your financial picture, and can help you qualify for a lower rate.
The more you put down on a home, the lower the rates you could be offered. The typical 2021 down payment was only 12%, so run the numbers to find what's best for you.
The best place to start is to see your personalized rates with Better Mortgage. You'll get a full picture of what a loan could cost in as little as three minutes, with no impact to your credit score.
How your manufactured home can bring you extra cash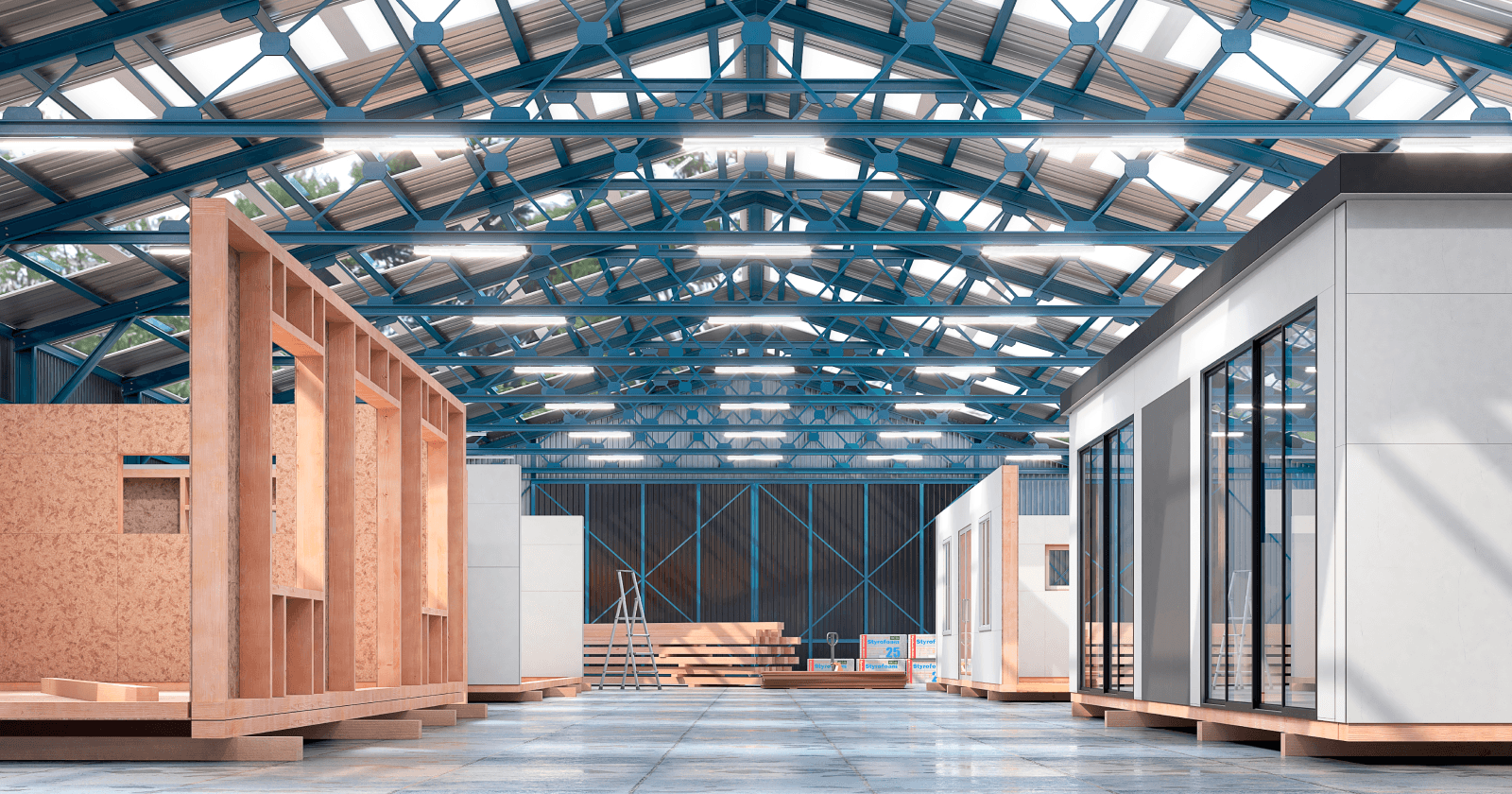 There are 6.8 million manufactured homes around the country. And with home equity at a record high, many of their owners could take home thousands in a cash-out refinance.
Manufactured homes are pre-assembled and then transported to the location where they'll be used. Think: mobile homes, pre-cut houses, and modular residences. Other than how they're made, they're like any other home that accumulates equity. You can tap into it, and use the extra cash on a renovation that increases its value.
Better Mortgage provides conventional loan refinances for manufactured homes, and recently dropped their minimum amount to $50,000. That way, more homeowners have the flexibility to make the most out of their equity. Wondering where you stand? Chat with a Better Mortgage Home Advisor to find out.
Considering a home loan?
Get your custom rates in minutes with Better Mortgage. Their team is here to keep you informed and on track from pre-approval to closing.