The FHFA raised the cap on conforming loans
Published December 1, 2021
Here's a look at the latest developments in the mortgage market this week.
New loan limits should help buyers keep up with rising home prices
If you're shopping for a home, you know today's prices are higher than they have been in years. The median price of an existing home rose 13% year-over-year in October to $353,900. One way buyers keep up with rising prices is to borrow more from lenders, which is how the country's average purchase loan amount rose all the way to $407,200 in November.
The Federal Housing Finance Agency just announced new limits to how much buyers can borrow in a conforming loan. These limits are based around national average home prices, and differ from county to county. The loan limit for a single-family home used to start at $548,250 and now starts at $647,200. In more expensive markets, it peaked at $822,375, but will now jump to $970,800—more than $100,000 higher.
The jump is part of a market shift towards more expensive homes and larger mortgages. But buyers may find it easier to compete with more wiggle room in what they can borrow. Rates are still low compared to pre-pandemic levels, so a larger loan may not cost as much as you think.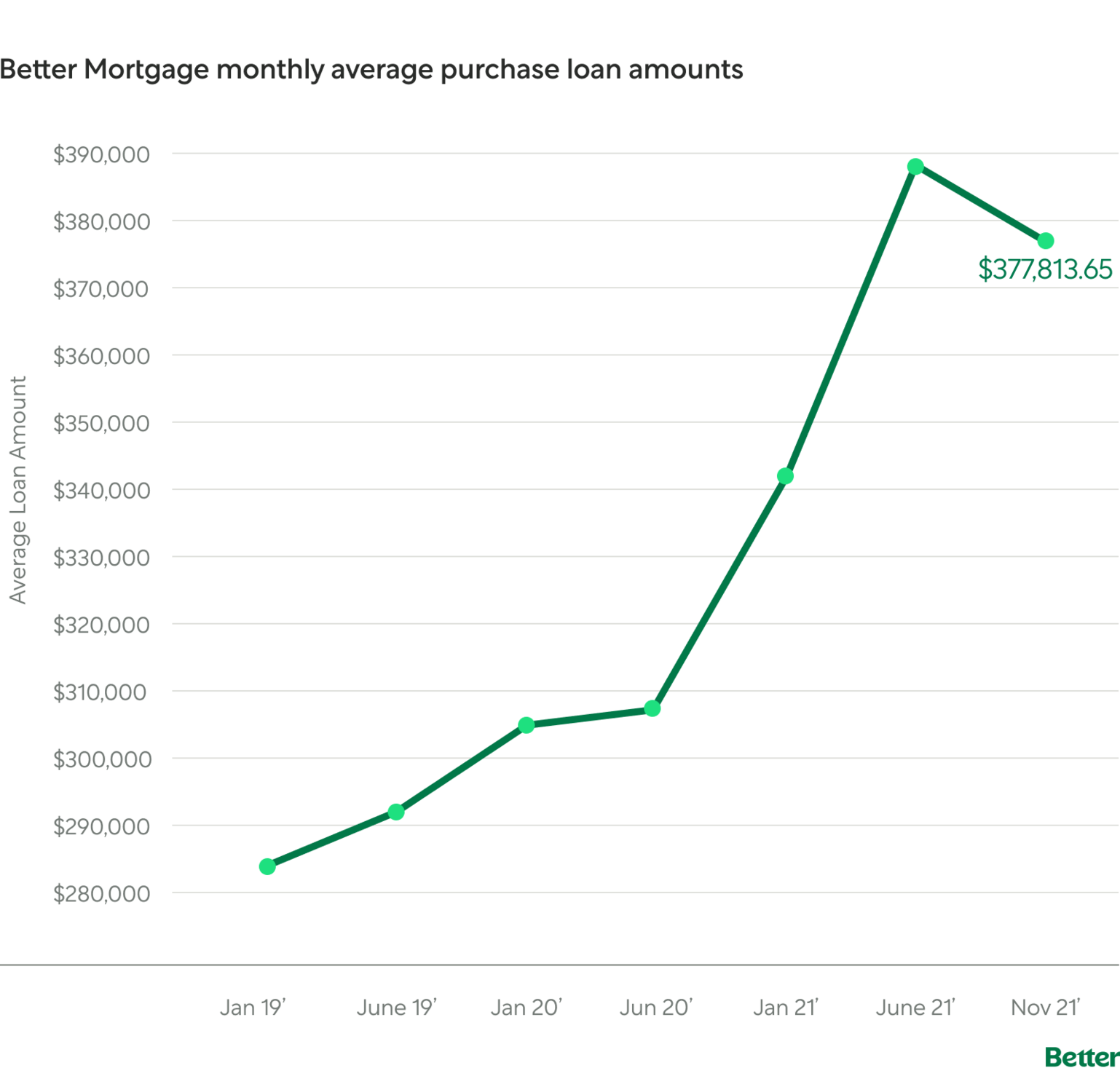 If the home you're buying requires more than your local conforming loan limit allows, it may be time to explore a jumbo loan. These come with slightly stricter eligibility requirements, so read up on the differences between jumbo and conforming loans to figure out what's best for you.
How a cash-out refinance can help you with your outstanding debt
Homeowners have $9.1 trillion of home equity available to them, and 33% more are choosing cash-out refinances to tap into it. This refinance can provide cash for investments like home improvements or tuition, but did you know it can help you consolidate your debt?
Cash-out refinancing involves taking out a new mortgage for more than you currently owe, and keeping the difference in cash. When it comes to debt consolidation, a cash-out refinance can mean borrowing enough to wipe out your existing debt, so that you only have one loan—often with a lower interest rate—to pay off over time.
Many homeowners are up to date on their mortgage but behind in other credit lines, like student debt or credit cards, especially after financial challenges brought on by the pandemic. The average American household owed about $92,727 in 2020, and 42% of adults with credit card debt have seen it increase since last spring.
Want to see if a cash-out refinance can help with your debt? Take a few minutes to get pre-approved with Better Mortgage and see how much home equity you have. And read more about all the ways a cash-out refinance can help you.
Ask a Better Mortgage Home Advisor: When should I lock my rate?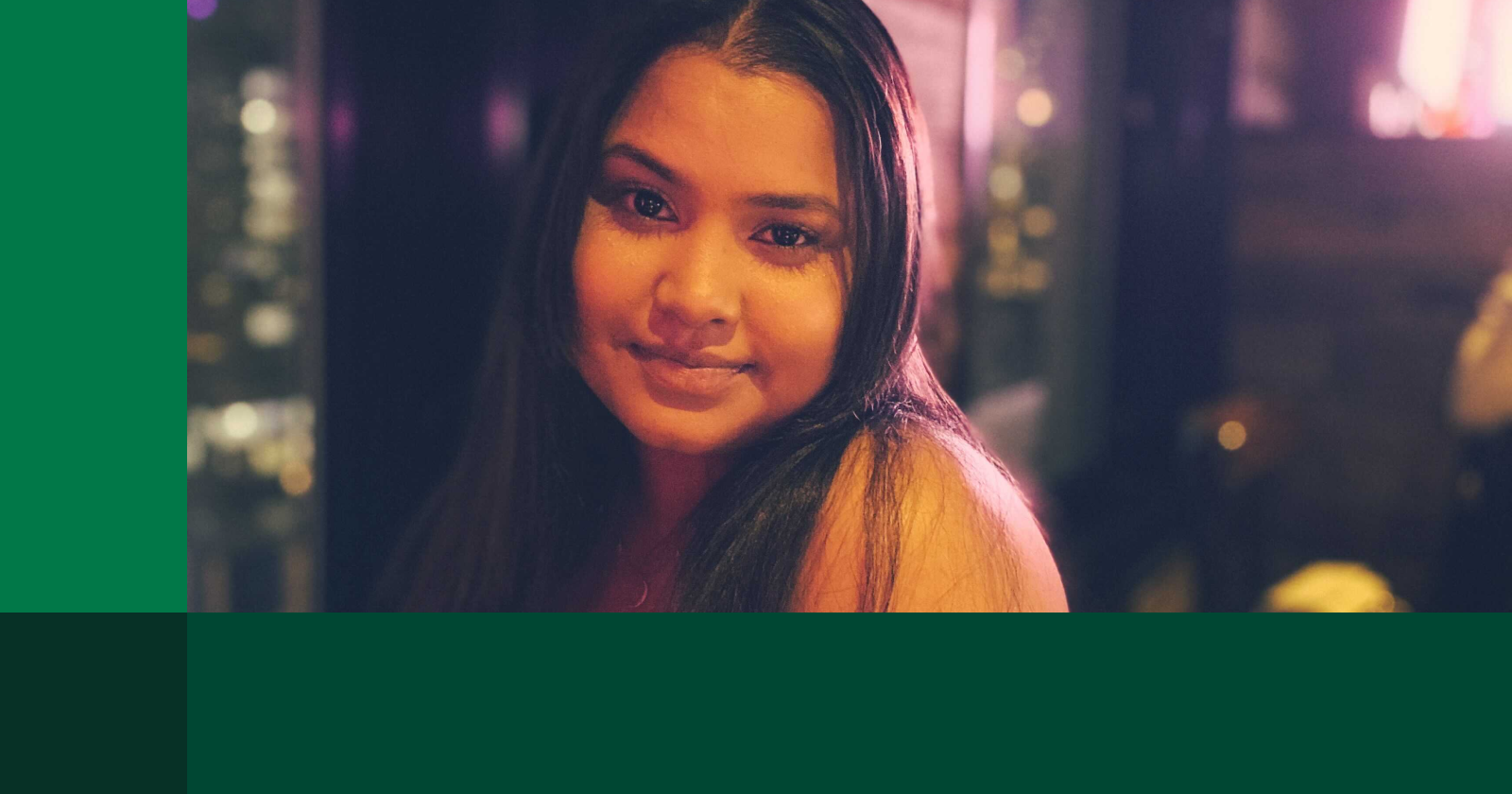 Getting pre-approved with Better Mortgage sets you up with a licensed Better Mortgage Home Advisor. These loan experts are your single point of contact through every step, from pre-approval to closing. Here's a preview of their guidance to help you better understand today's market.
Alliyah Khan (NMLS 1910437) is a Senior Home Advisor based in New York City. She helps buyers in over a dozen states find the perfect mortgage for their new home, move through the process seamlessly, and close on time. What does she love most about the job? "Getting to make someone's dream of becoming a homeowner into a reality—every single day," she says.
Q: When should you lock your rate?
Alliyah: I get this question all the time, and the answer is pretty simple. If you're buying a home, you can lock in your rate as soon as your offer is accepted. I'd recommend going over your loan estimate with your Home Advisor, and establishing your closing date before you lock.
If you're refinancing, it's a little different. You can lock as soon as your application is in. Since choosing a refinance rate is usually based on how much you'll save, it helps to break down your savings options with your Home Advisor to help you decide.
Mortgage rates change multiple times per day, so when you see one that you like, I'd suggest locking it in before it can change. When you work with Better Mortgage, you're actually locking the entire rate table—not just one rate. That means you have time and flexibility to change your mind, even after you lock. Home Advisors like me are always ready to hop on a call to walk you through it.
How Taisha Johnson conquered her credit and got her family home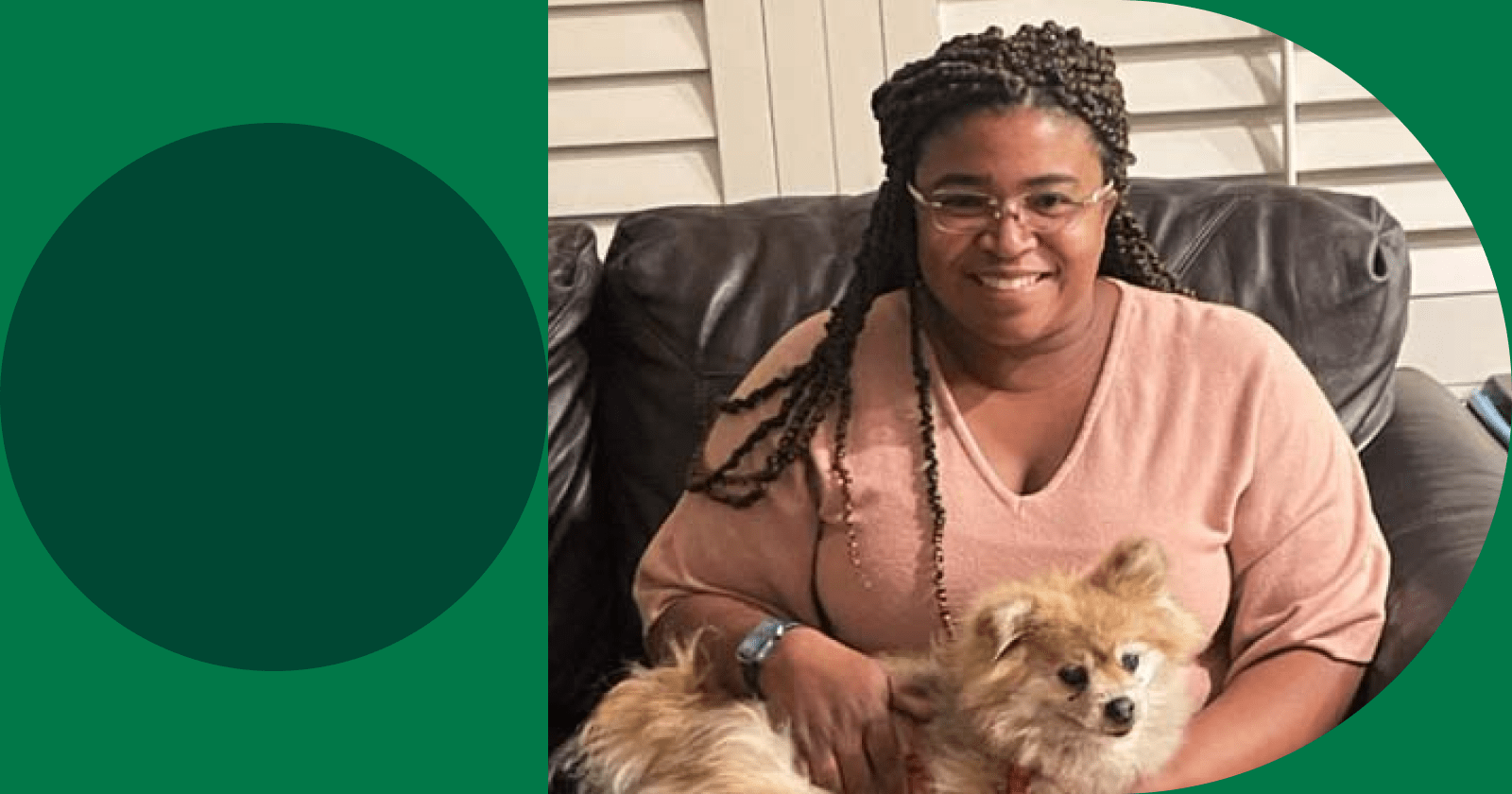 After going through a family loss and a divorce in 2019, Dr. Tashia Johnson had to start from square one as a homebuyer. It took her over a year to get her credit score and finances in the right place. Once she did, she worked with Better Mortgage for the loan she needed, and moved her family into their new house in December 2020.
She credits some of the win to Bethany, her Home Advisor. "I am so grateful to have someone like Bethany fighting for me. I appreciate all of her long hours working on my file, and her advocacy and guidance. We had some bumps along the way to getting this home, but Bethany's commitment to my dream of getting a home for my kids never wavered." Read more about Taisha's story to learn how much she overcame, and how one-on-one support can help you score your dream home.
Considering a home loan?
Get your custom rates in minutes with Better Mortgage. Their team is here to keep you informed and on track from pre-approval to closing.