Why bad news for the economy can be good news for mortgage rates
Published August 12, 2020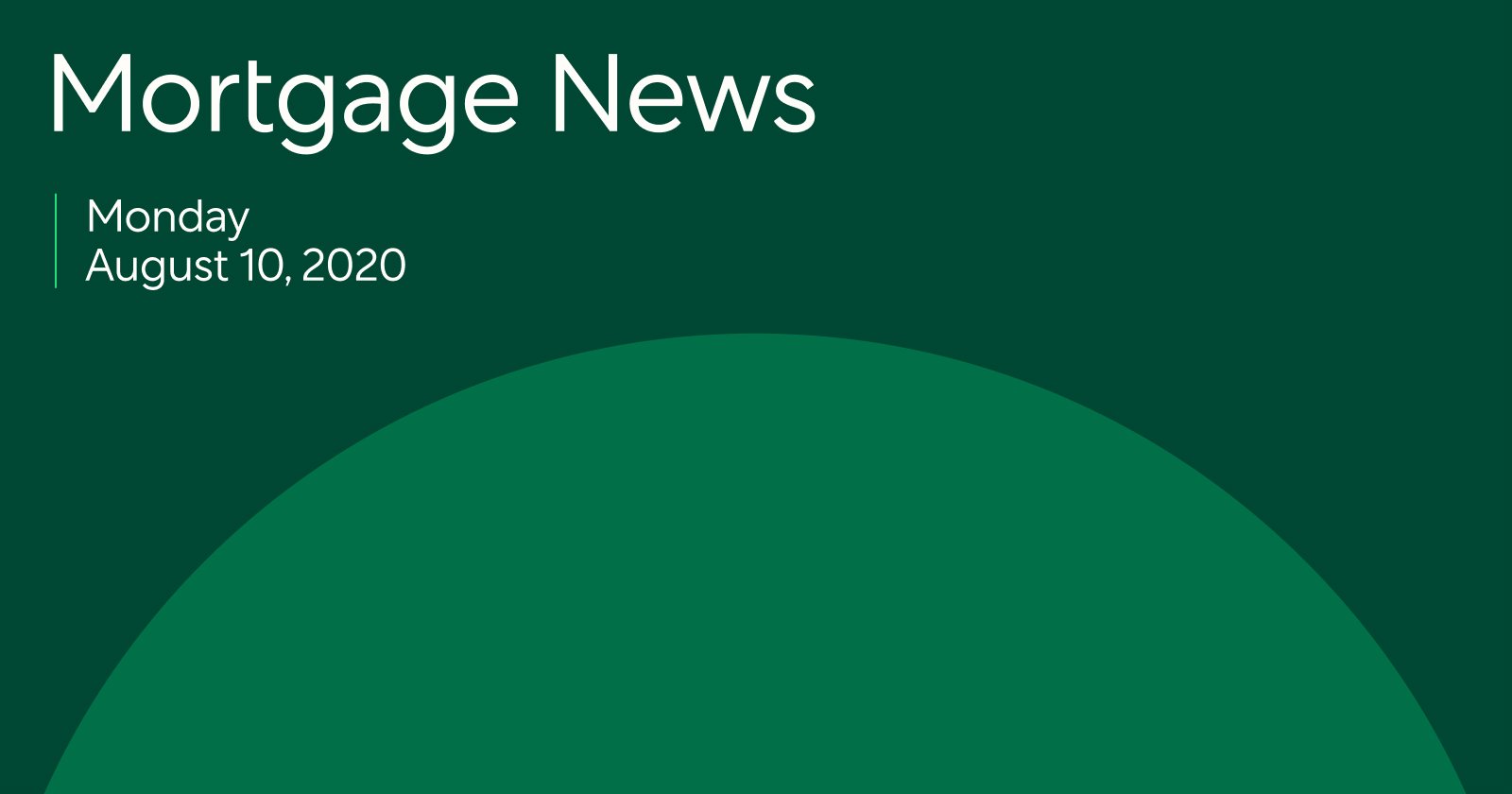 Here's a look at the latest developments in the mortgage market for the week beginning 8/10/20.
Why bad economic news can mean lower mortgage rates
Homebuyer confidence drops, but demand remains high
Forbearance rates are down, for now
Better.com ranked top 10% on Inc. 5000 fastest-growing companies list
Why bad economic news can mean lower mortgage rates
While many have held out hope for a swift return to normal, signs of a long, slow economic recovery were prevalent in the news this week.
Last week's job report showed that, while economic recovery continued in July, its pace has slowed compared to growth in May and June. According to a weekly Census Bureau report, more than half of Americans surveyed expected that someone in their household would lose employment income in the next month — and relief may be hard to come by. Stimulus package negotiations, which would include an extension of emergency unemployment benefits, as well as an eviction protections, and an influx of federal aid to states, stalled in Congress last week.
Spikes in COVID cases across the South and West of the country are also dampening hopes of continued economic momentum into the fall. With cases still rising, business reopenings may be paused in hard-hit states like Florida, Texas, and Arizona. Experts now warn that lower temperatures could quicken the spread due to the virus' preference for cold, dry environments.
The economic outlook appears to be causing Americans to be more money conscious; as earlier gains in consumer spending also stalled last week. Pickups in consumer spending, largely driven by confidence in near-term economic prospects, are closely watched as drivers of the recovery.
All of these factors are adding a significant degree of uncertainty to financial markets, as well as potential downside risks from new waves of trouble, both economic and public health related. News like this tends to raise alarms for investors, who turn toward more reliable assets like bonds. Increased demand for bonds means higher price tags, which tends to cut into returns on those investments (bond yields). When bond yields drop, mortgage rates usually follow, hence the recent downward trend.
With rates near record lows, there may be an upside to all this; about 13 million homeowners are eligible to lower their monthly payments by refinancing at a reduced interest rate. For qualifying households, this could be a financially sound alternative to delinquency or forbearance in times of economic hardship.
Homebuyer confidence drops, but demand remains high
Homebuyer sentiment dipped in July, reversing earlier gains. This was offset by an increase in the percentage of homeowners who thought it was a good time to sell, supported by data from Redfin, showing bidding wars holding steady in July.
Still, the demand for new homes appears to be steady. Google searches for "Process of buying a house" jumped 950% in July, and home sales numbers showed an uptick in the share of first-time buyers in the market.
Forbearance rates are down, for now
The number of loans in forbearance decreased by about 100,000 last week, but a new wave may be on the way; recent data showed that 32% of Americans had outstanding mortgage or rent payments at the beginning of August.
Better.com ranked top 10% on Inc. 5000 fastest-growing companies list
The Inc. 5000, an annual list of the fastest growing private companies in America, awarded Better.com the rank of 359. Past lists have included such household names as Microsoft, Chobani, and Zappos.
In the market for a home loan?
Get pre-qualified at better.com, and check your custom rates. If you like what you see, you can lock your rate instantly online.