Mortgage rates expected to remain near record lows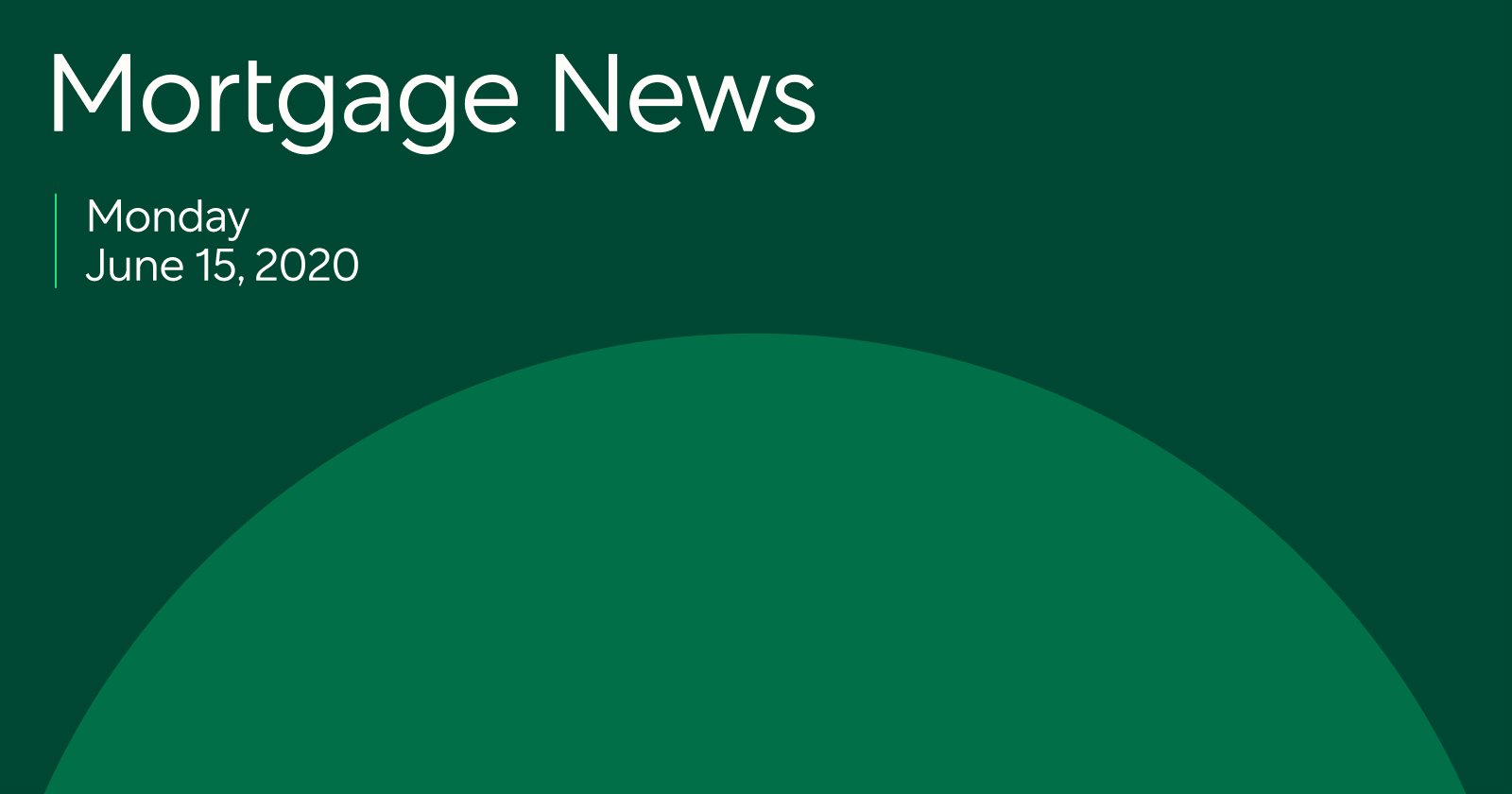 Here's a look at the latest developments in the mortgage market this week.
Mortgage rates still at record lows amidst mixed economic news
Affordable access to home equity could keep homeowners afloat
Home builders' confidence in the market soars
Better.com makes CNBC's Disruptor 50 list
Mortgage rates still at record lows amidst mixed economic news
The Federal Reserve announced last Wednesday that, on top of their continued commitment to supporting market stability by purchasing bonds, they intend to keep their benchmark interest rate near 0% for an extended period of time. Market watchers project this rate will stay in effect through 2022.
This action was taken in light of the Fed's disappointing economic projections, which showed a forecast of -6.5% GDP growth for this year. Following the news, optimism displayed by markets after a surprisingly good jobs report last Thursday seemed to fade as investors flocked to "safer" assets. This drove bond prices up, and mortgage rates sank as a result.
The Fed's projections may have also contributed to an increased sense of risk among lenders; even as the number of loans in forbearance continued to edge lower, credit availability dropped back down to 6-year lows. This not only made new loans harder to qualify for, but also shot rates for those loans back up.
The good news? Even with its ups and downs, the market's reaction to last week's news netted out to continued record-lows for mortgage rates. And while signs of economic growth or an increase in default risk could still cause some upward spikes, the Federal Reserve's commitment to continued support is a good sign that these low rates could remain relatively stable as the economy recovers.
Affordable access to home equity could keep homeowners afloat
During the economic turmoil caused by COVID-related lockdowns, many homeowners are struggling to make ends meet. But given that the amount of home equity in the US has hit $6.2T, homeowners may have a reliable safety net.
With mortgage rates expected to hover near all-time lows, accessing home equity through HELOCs and cash-out refinances has become more affordable, providing a viable source of funds to make up for lost income. High home equity is also good news for homeowners as a potential decrease in home prices would be less devastating than in 2008. Because homeowners have a cushion of equity, the threat of being put "underwater" and being forced to sell their homes is lessened, giving confidence that a covid recession wouldn't look like 2008 for the housing market.
Home builders' confidence in the market soars
With tight inventory and increasing demand from homebuyers, confidence in the market for new home construction jumped 37 points this week, bringing the index well into healthy territory. This bodes well for the recovery of the housing market, as well as availability of new homes for those looking to buy while mortgage rates are low.
Better.com makes CNBC's Disruptor 50 list
Out of nearly 1500 companies who were considered for CNBC's Disruptor 50 list for 2020, Better.com ranked above industry leaders like Lemonade, Affirm, Chime, Airbnb, and Robinhood to secure the #15 spot.
The 2020 CNBC Disruptors are 50 private companies at the epicenter of a changing world who are "influencing business and market competition at an accelerated pace, [and] are poised to emerge from the coronavirus pandemic with tech platforms that have the power to dominate."
Winners were chosen and ranked using a rigorous methodology which, for the first time ever, included an assessment of Covid-19's impact on their businesses.
In the market for a home loan?
Get pre-qualified at better.com, and check your custom rates. If you like what you see, you can lock your rate instantly online.