Could virtual homebuying become the new normal?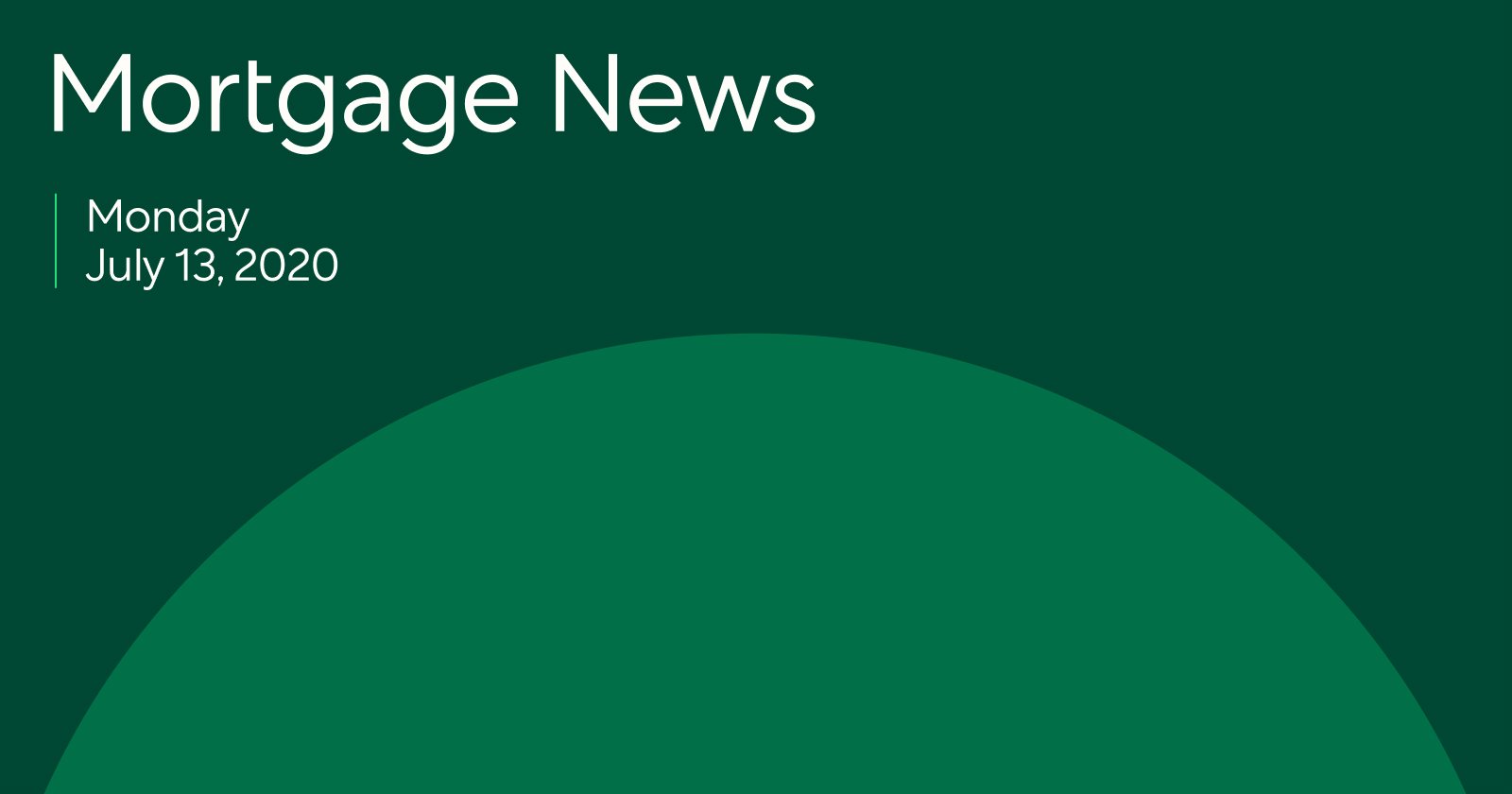 Here's a look at the latest developments in the mortgage market for the week beginning 7/6/20.
Could virtual homebuying become the new normal?
Housing market confidence surges as buyer preferences shift
Rates may continue to drop, but loans are becoming harder to get
Forbearance extensions could slow economic recovery
Could virtual homebuying become the new normal?
As home purchase demand continues to rise, this summer's surge in coronavirus cases may raise concerns about the residential real estate industry's reliance on the in-person viewing experience. Without viable alternatives to open houses and live showings, renewed COVID-19 containment efforts could postpone an already delayed homebuying season. The good news is that such alternatives do exist, and they're already being used in the field.
The new challenges posed by COVID-related shutdowns have driven a wider adoption of tech solutions like virtual walkthroughs and 3-D mapping, giving prospective buyers a safe alternative to in-person viewings. While many homebuyers may not feel comfortable committing to a house they haven't technically set foot in, remote viewings can help them narrow down their options, and visit only the homes they're most interested in. Innovations like drone surveys of residential properties and virtual appraisals have also been employed to keep in-person appointments to a minimum throughout the closing process.
While it seems unlikely that contactless solutions will replace the in-person experience altogether, the real estate industry is rapidly embracing new technologies that reduce health risks for agents, buyers, and sellers. With purchase demand now even higher than this time last year, and a new wave of lockdowns looming, we could see an even greater shift toward virtual homebuying in the coming months.
Housing market confidence surges as buyer preferences shift
Confidence in the state of the housing market surged in the last month, with 61% of survey respondents saying it's a good time to buy and 41% say it's a good time to sell, up from under 50% and 30% respectively at their lowest in April. This renewed confidence reflects the increase in purchase volume resulting from pent-up demand for housing in the months leading into the summer market.
Realtors are reporting that the new homebuyer enthusiasm is being driven by a shift in interest from urban areas to rural areas, small towns, and suburbs. Although buyers and sellers largely reported being on the same or similar timelines as before the pandemic, up to a quarter of respondents shifted their geographic preference, with around 50% changing to suburban areas. Home-search web traffic, a leading indicator of purchase activity, has also changed over the last 6-12 months, with more potential buyers searching for terms like "washer and dryer" and "yard and outdoor space."
All of this increased activity has resulted in more buyers chasing the same homes, driving up prices in desirable areas. Redfin reports that nearly 54% of their June buyers were involved in bidding wars, up from almost 44% in April, showing that purchase season is heating up.
Rates may continue to drop, but loans are becoming harder to get
Mortgage rates may have room to continue pushing record lows, but the availability of credit is continuing to shrink for all but the most qualified buyers; an industry-wide index that measures mortgage credit availability is down 30% from February.
Forbearance extensions could slow economic recovery
While June saw a big decline in the rate of loans in forbearance, down to levels last seen in April, more loans are extending their protections, which could increase the chance of a long, slow recovery. With rates still near record lows, however, many homeowners are opting to refinance their mortgages, which may be a better long-term solution than forbearance for those that qualify.
In the market for a home loan?
Get pre-qualified at better.com, and check your custom rates. If you like what you see, you can lock your rate instantly online.