Rates are set to rise, so get ready to make your move
Published December 31, 2021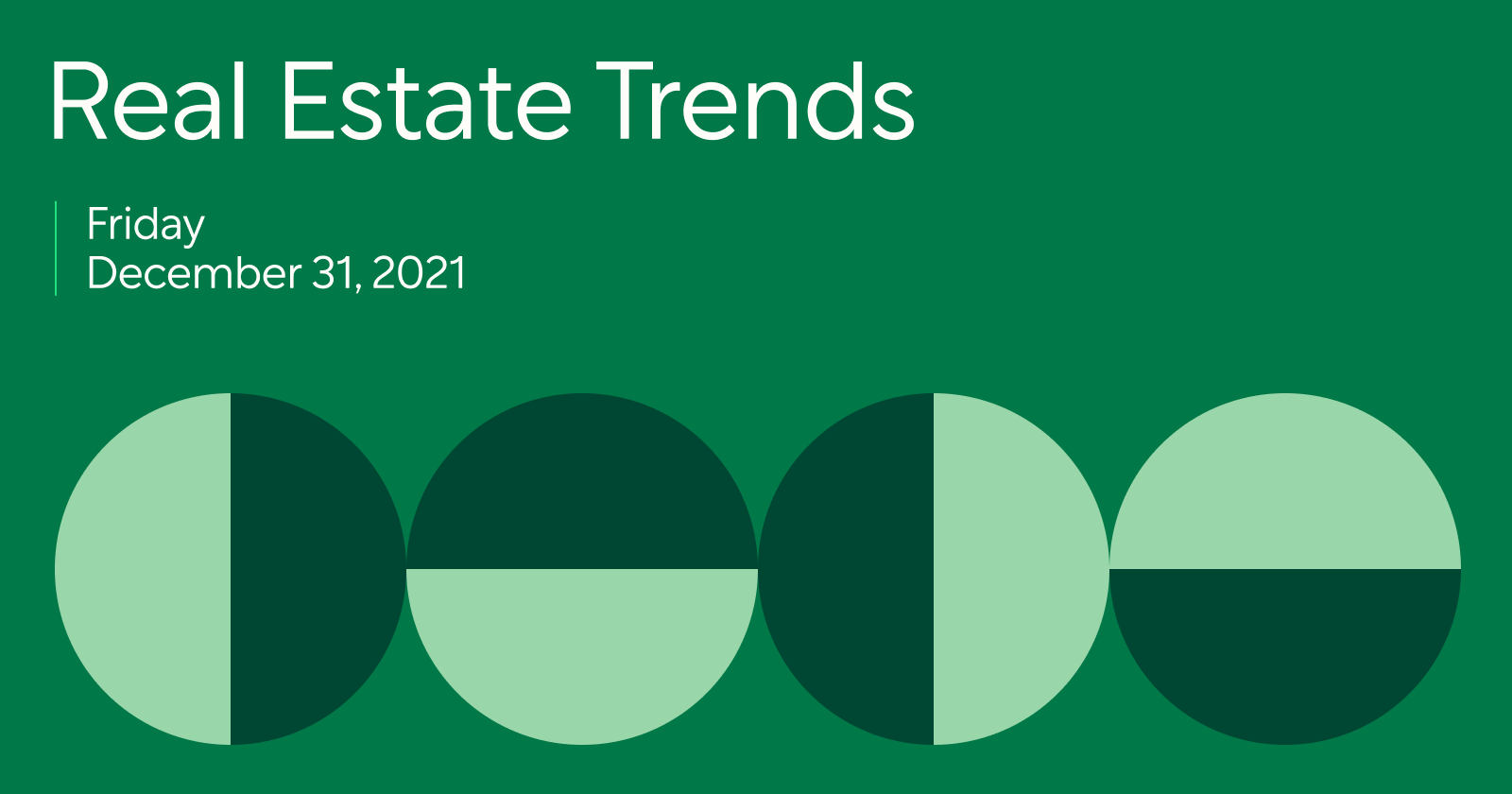 January's need-to-knows:
Buying in the suburbs? Brace for hot competition
2022 Housing Market Forecast for Homeowners
Local spotlight: Dallas, Texas
Monthly roundup
Buying in the suburbs? Brace for hot competition
According to a new report from Realtor.com, suburban housing demand continues. Since the onset of COVID-19, the number of suburban homebuyers has surged 42.1%. This number includes both first-time homebuyers and current homeowners trading urban condominiums for single-family homes with backyards and good school districts. While suburban housing is still relatively affordable compared to more expensive urban areas, homebuyer demand is shrinking the difference in home prices to just 7%, down from 10% in 2019.
"The suburbs have always attracted homebuyers looking for more house for their money, but recent data reflects just how much suburban competition has intensified. With the rise in long-term remote work options and downtown rents making a rapid comeback, suburban vs. urban housing dynamics are shifting," said Realtor.com Chief Economist Danielle Hale in a statement. "Buyers can still get more bang for their buck in the suburbs, but affordability is increasingly a consideration in many markets. As the COVID-19 recovery continues and U.S. home prices remain near record-highs, whether the suburban vs. urban gap in housing costs keeps closing will be an important factor to watch."
Buyer advice
Better Real Estate Agent Deborah Rubio of Houston, Texas, has some advice for first-time homebuyers who are looking to buy in the suburbs, "Hone in on a specific area."

"Outside-the-box thinking is a must for your agent to connect you with a home before it even hits the market," continues Rubio. "Establish a good relationship with your lender. If you use Better Mortgage, you can adjust your pre-approval amount from the convenience of your phone and be ready to place an offer as soon as you find 'the one.'"
2022 Housing Market Forecast for Homeowners
Homeowners who have considered selling yet held off for various reasons—including COVID-19 and affordability concerns for their next home—may want to consider a strategic reboot in 2022.
The number of homes for sale around the country recently hit an all-time low, while home prices hit an all-time high. In the latest housing market news from Redfin, the seasonally adjusted number of homes for sale fell 18% year over year in November, sending the median sale price up 15% to $383,100. Homes sold quickly as "it became even more common for homes to find buyers in a week," Redfin reported. Homebuyers are looking and ready to pull the trigger. With less competition than ever, the chances of selling your home quickly and at a premium price are good.
According to a recent Home Value & Sales Forecast from Zillow, home sales activity is expected to get stronger in the near and longer terms. Zillow predicts home values to grow 13.6% between October 2021 and October 2022.

This historic housing boom for sellers will likely have an expiration date. The Fed recently pivoted on three possible interest rate hikes in 2022, so selling sooner rather than later should be top of mind. As interest rates inch up, the pool of homebuyers is declining.
Markets change quickly. If you're considering selling, now might be the time to move forward.
Homeowner Advice
Set up a virtual or in-person appointment with a Better Real Estate Agent to see real-time sales prices for homes in your area and receive a free, no-obligation Competitive Market Analysis (CMA) on your home.
Local spotlight: Dallas, Texas

"In Dallas, the inventory of homes for sale is significantly down, reflecting many other markets around the country," says Adam Kappel, a Better Real Estate Agent in Dallas, Texas. "We had 8,580 new listings in November 2021 compared to 13,114 new listings in July of 2021." That's good news for sellers. "Based on my experience, well-priced homes are getting offers in 2–3 days and going under contract shortly after. Across the entire MLS, we're seeing homes stay on the market for about 5–8 days. A good portion of that time is likely spent calling for buyers' highest and best offers and setting a deadline for those offers to be submitted," Kappel adds.
Monthly roundup
🪙 Flip for thought—Selling your home this winter
Pro Listing as soon as possible can help you attract a larger pool of buyers before interest rates go up.
Con If you're planning to buy after you sell, interest rate hikes may impact your home buying dollar.
Learn more about buying and selling at the same time
💰 Fund Fact
Lucky sevens? According to a 2018 survey, homeowners in Las Vegas typically stay in their home for a little under 7 years.
🤓 What everyone's reading
The FHFA raised the cap on conforming loans