How to prepare your house for a hurricane
Published September 10, 2020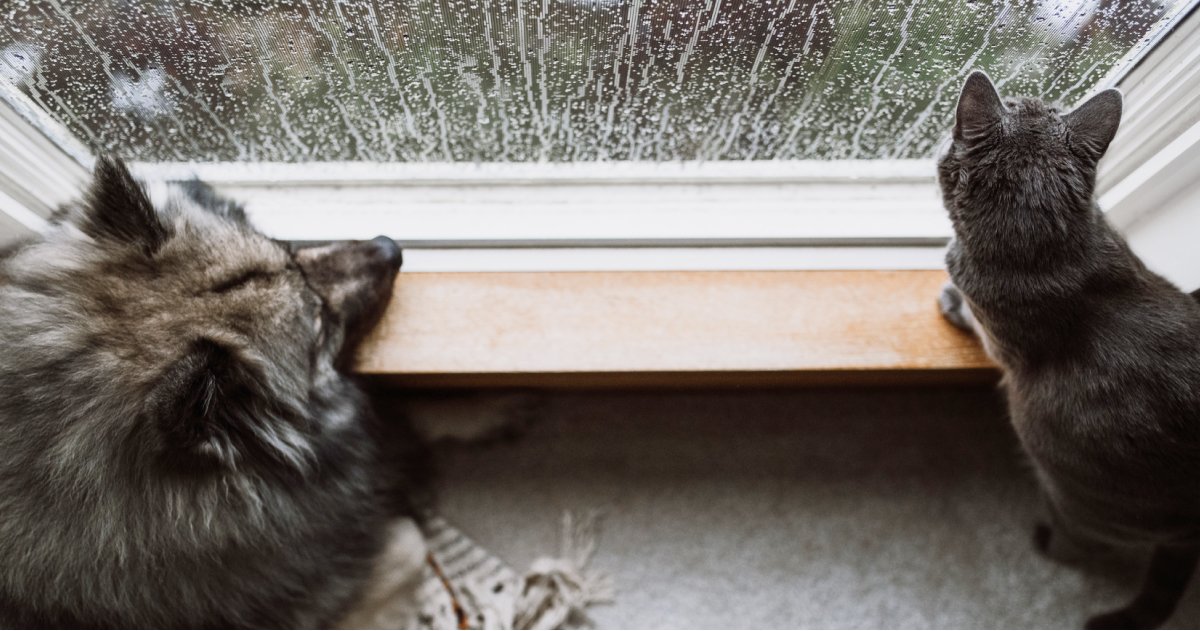 For many homeowners, hurricane season is an annual dose of anxiety and uncertainty. Hurricanes and tropical storms bring strong winds and rain that can cause immense destruction. We have some helpful information and resources to help you as we enter this unpredictable time of year.
Hurricane preparedness: staying calm before the storm
The first step in hurricane preparedness is awareness. By keeping up with weather reports, you can track the severity of incoming storms and get some idea of what to expect from wind and rain. From there, you can take steps to protect your home from wind and flooding.
Find out if your homeowners insurance coverage includes flood insurance
Homes financed with a federally insured mortgage in a high-risk flood area, also called a special flood hazard area (SFHA), are required to buy flood insurance from the National Flood Insurance Program, run by FEMA, or as a separate policy through a private insurer. SFHAs are areas that have a minimum 1% chance of flooding in any given year.
Print out your most recent homeowners insurance policies for easy reference. You can also contact your homeowners insurance provider for details about your coverage. If your policy doesn't have flood insurance, learn how to apply for a disaster relief loan through the NFIP—or we can help you get covered.
Defend against wind
Tidying up your yard can go a long way to protect your home in high wind. Chairs, tables, and anything else that isn't carefully secured can become a projectile with just a strong gust. Keep trees near your house trimmed to avoid branches that could fall on your home or break windows.
Inspect your windows, doors, and roofing throughout the year to be on the lookout for cracks and other signs of disrepair. Storm shutters can reinforce your windows and add protection. If you live in an area that's prone to hurricanes and you don't already have a storm shelter room, it may be worth your while to designate one in your home.
Planning for flooding
Regular maintenance and keeping an eye out for leaks are the best ways you can safeguard your home against flooding. Make sure your gutters and drains aren't clogged, as they direct water away from your home. If you have a basement, it's a good idea to have a sump pump to quickly drain any water that may find its way in. Keep plastic sheeting and sandbags on hand if your area is prone to flooding to quickly stop leaks and divert water.
What to do first if your home is impacted by a hurricane
Register with the Federal Emergency Management Agency
You can register with FEMA online, in person at a disaster recovery center, or by calling (800) 621-3362. FEMA offers helpful resources for dealing with natural disasters—from urgent information about potential hazards in your area to financial assistance for disaster relief. Visit FEMA.gov for more information about their services and how to register.
Take photos of all damage
Make sure to be thorough and to capture all angles of the damage. Keep in mind that if you have a mortgage, your lender must sign-off on claims above a certain dollar amount. This is because mortgage investors such as Fannie Mae and Freddie Mac need to ensure your home is restored to a condition comparable to, or better than, when you bought it.
What not to do after a natural disaster
Don't stop making mortgage payments without talking to your lender
If your home is not livable or your job was affected by a natural disaster and you can't make mortgage payments, one of the worst things you can do is to ignore the bills without talking to your lender.
Suddenly stopping payments will affect your credit, rack up late fees, and it can put your house on the foreclosure track. However, lenders often have safeguards and options for borrowers who face sudden financial difficulties. For example, you may be able to put your mortgage into forbearance, which essentially puts your mortgage payments on hold temporarily. Alternatively, refinancing can offer longer-term savings. Both refinancing and forbearance can help you save much-needed cash. We can help you understand the pros and cons of each.
For anyone in the process of getting a mortgage from Better Mortgage
We're here to help you. We work hard to ensure that everything for your home loan remains on track. If you are affected by a hurricane or natural disaster, please contact us and we'll see how we can help. We can extend your rate lock at no cost to help minimize disruption. If you have any questions or concerns, reach out to your Loan Consultant.
Resources you can turn to for assistance
If you are having trouble paying your mortgage

Reach out to your lender as soon as you can to discuss the situation and see what can be done. Many lenders, including us, have the ability to put your mortgage into forbearance to help ease financial strain. Mortgage forbearance typically lets you pause payments for a time without accruing interest or penalties. That said, if you are able to make your payments as usual, it's highly recommended you do so.

For emergency response centers in your area

Check FEMA's website. They can provide information on disaster-related assistance and can often help people find grants to rebuild their homes.


For temporary shelter and medical aid

Your local Red Cross chapter can help with basic needs, such as evacuation shelters, water, food, first aid, and other medical care.

For disaster recovery loans

The Small Business Administration (SBA) can help homeowners, renters, and private nonprofits with recovery related to property, equipment, machinery, and business assets including inventory.

If Freddie Mac holds your mortgage

Visit this link for more information.

If Fannie Mae holds your mortgage

Visit this link for more information.

If your home is FHA-insured

Call the National Servicing Center at 877-622-8525.

For VA home loans

Call 877-827-3702 to speak with a loan technician.
We know how stressful this time of year can be for homeowners. Being prepared and having a guide can be helpful. Please share with anyone you know who may be affected by hurricane season so they can have this information handy.
It's crucial to have the proper insurance coverage for your home. In the event that you are affected, the right coverage can help you get repairs with minimal financial impact on you. Our insurance agency Better Cover can take care of your insurance needs while you secure your loan.