How to choose between different types of houses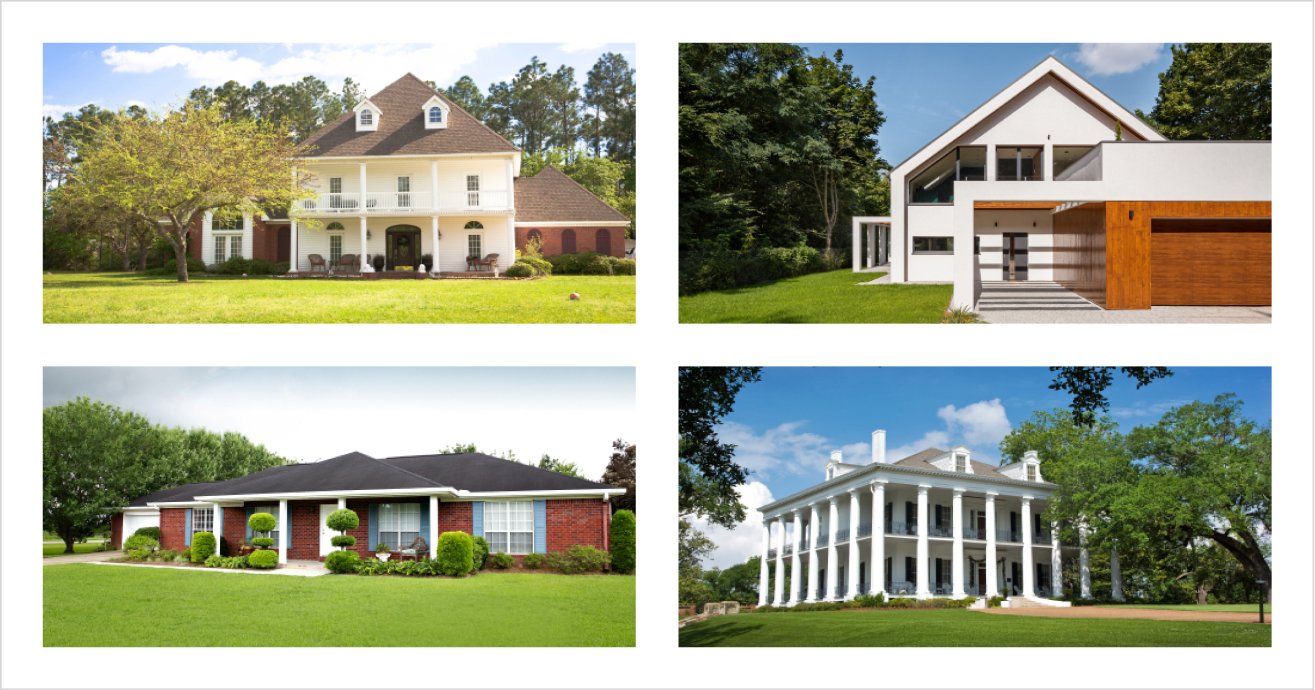 What You'll Learn
How to spot the most popular styles of homes
The top 3 pros and cons of living in each architectural style
Which type of home will suit your lifestyle
You've probably already got an idea of the types of homes you're attracted to—after all, where you buy and the style of home you choose is an outward expression of who you are. You may have even pictured yourself living in some of these homes. But we've all seen enough memes to know that expectations don't always match reality. Real estate descriptions don't help much either: they tell you a little about the home, a little about the area, and stop there. The home that is your happily ever after will be a style that suits your lifestyle.
Here's the inside scoop on what it's actually like to live in these 14 different styles of homes.
1. Ranch
Ranch homes are single story, wide, and built of brick or wood with the garage front and (not quite) center. They often feature picture windows so you could see the family within keeping up with the Jones'. Car ownership was essential if you wanted to purchase a ranch home in the burgeoning suburbs—which is why these homes tend to feature such a prominent garage. By 1950, 9 out of 10 new homes were ranches and if people couldn't afford vast, wide open spaces, they could definitely afford these wide low-slung homes.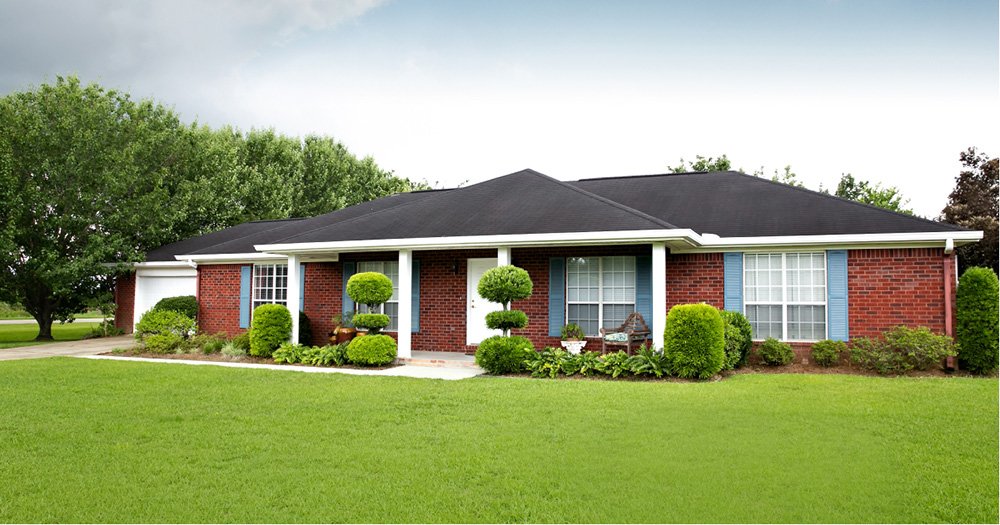 Pros
Simpler to design and more efficient with everything on one level
Easier to heat and cool than multi-level homes
Well suited casual living
Cons
More expensive to add onto as you'll also need to extend the foundation
Less privacy due to the large windows at the front of the house
You'll need more land to comfortably build a ranch style home
Is this the home for you?
If you've got young kids or you're an empty nester wanting to age in place, these single-level homes are a perfect fit. Ranch homes are all over the country at a wide range of price points: In Atlanta, GA you can buy one for the median price of $92 per square foot, which is $88 cheaper than the other styles in the area.
2. Classical
Classical homes are symmetrical buildings with 2 or 3 stories, a gable or hipped roof, and a front door under an entryway portico. They typically have either a central chimney or 2 or 4 chimneys on either side of the house, with two rooms on either side of the main hall. Classical homes were most popular from the 1700s through 1800s and are also known as Colonial, Federal, or Georgian style homes. In the South, you'll likely find Classical homes made of brick. In the North they are commonly made with clapboards.
Pros
Durability—these homes have been around a long time: The older the house, the better the roof
You'll live surrounded by beauty, understated grandeur and sheer elegance inside this home
High ceilings, large windows, ornamental doorways, and ceiling medallions add to their charm
Cons
Time consuming maintenance work is needed for the delicate hand-carved finishes in the home
Periodic staining or painting has to be done to keep wood clapboard homes looking their best
Repairs can get expensive when you need to hire specialized craftspeople
Is this the home for you?
If a grand central staircase from which you can make an equally grand entrance is your kind of thing, you'll love this home. In 2013, their average asking price was $1,845,624, but you may find an unrestored Classic for less. If their compartmentalized rooms don't cramp your style, renovation costs may squeeze your wallet.
3. Bungalow/Beach house
These homes are traditionally narrow, rectangular, 1 to 1 ½ story homes with a wide porch, a gable or hipped roof, and a simple design made with natural materials. If bungalows had a t-shirt, it would say "New England beach house living since the 1870s." By the 1880s, they'd taken off in California as a reaction to the stuffiness of Victorian homes with elaborate decoration. In 1895, Sears, Roebuck and Company started selling kit plans and building supplies for these beach houses, and bungalows began appearing all around the country.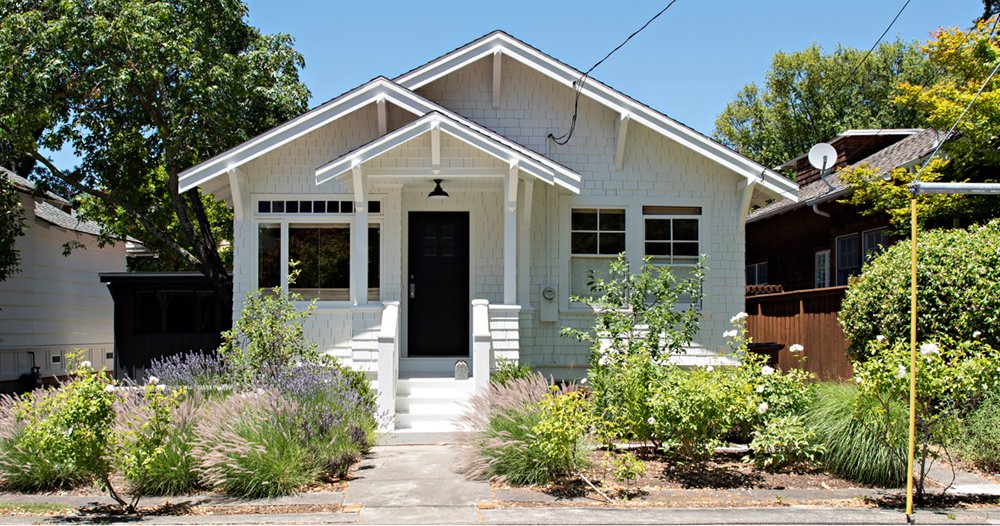 Pros
They've stayed in architectural fashion for a very, very long time—which is great for resale value
Older bungalows come with charm and character that many people miss in a new construction
Their compact design is well suited to a warm, beachy climate
Cons
Security may not be as tight with all the windows (and bedrooms) easily accessible from the ground
Their smaller bedrooms may leave you eager to redesign your floor plan
Bungalows typically cost more per square foot than a 2-story home
Is this the home for you?
Bungalows are cute, practical, and economical, which makes them a great choice for young families and first-time homebuyers. Bungalows are easy to adapt to any taste or region, so you'll be able to find them at a wide range of styles, sizes, and price points everywhere in America.
4. Modern/Contemporary
These homes are designed to incorporate the surrounding landscape into their overall look. Common features include large plate glass windows, asymmetrical forms, clean, smooth textures and lines, lots of natural light, and a variety of wall materials, including stone, brick, and wood. Although they're often large in scale, Modern and Contemporary homes tend to be minimal, straightforward and efficient in their design. The motivations of Modern and Contemporary architects differ, but these styles both aim to connect the indoors and outdoors.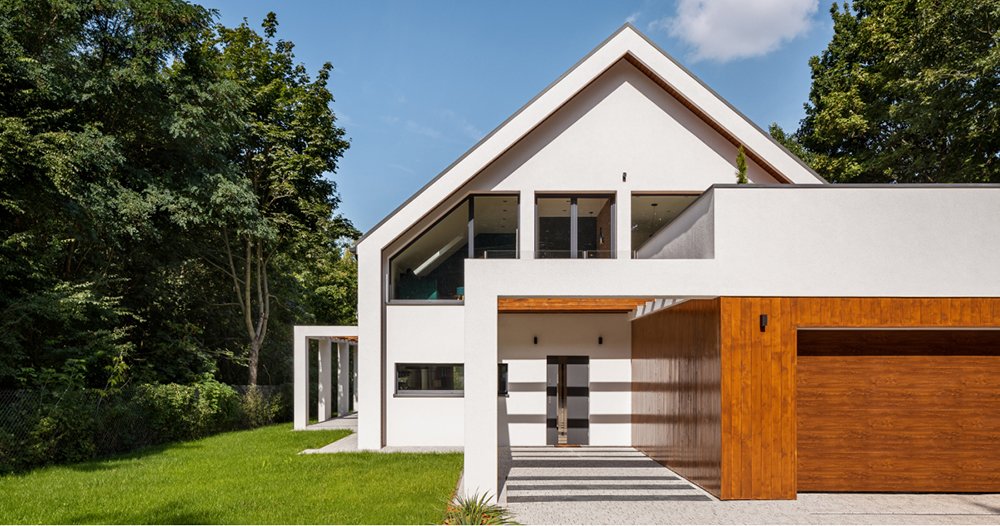 Pros
Space is used efficiently and complements the entire structure as a whole
These homes are designed with open plan living in mind
They're built to be energy efficient
Cons
If the home is not oriented for solar gain, it's spacious open plan homes can be costly to heat or cool
Their large windows can give neighbors and passers by a fantastic view inside your home
Cost: their eco-friendly credentials don't come cheap
Is this the home for you?
If you like your homes smart, Modern/Contemporary homes will fit the bill. Their clean, airy, technologically advanced designs are great for entertaining and relaxed living. These homes are popular because they're built for today's way of living, but their limited supply can make them an expensive option.
5. Cabin/Cottage
Cabins and cottages have been around since the 1700s, but back in the day they were simply called houses. These compact homes were commonly built in states that were heavily populated by people unable to afford the grand, Classical homes of the era. Nowadays, small homes or small, old-fashioned homes that are typically built in either rural or semi-rural areas are called cabins or cottages. These types of homes are commonly made with stone or wood siding, a gravel or brick front walkway, and brighter exterior colors.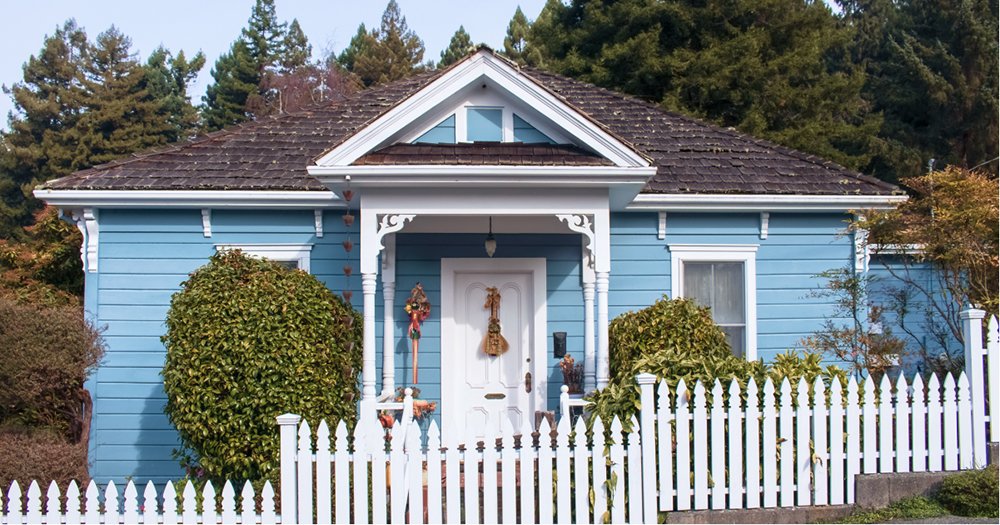 Pros
Unique and compact, these homes cost less to buy, less to heat/cool, and less to furnish/decorate
Improved quality of life: housekeeping tasks such as cleaning and gardening take much less time
Cottages make you feel good—they emanate warmth, comfort, and welcome
Cons
Unexpected maintenance issues caused by wildlife or extreme weather can be common in rural areas
Rural properties don't appreciate as quickly as homes in urban areas and may take longer to sell
Smaller homes give you less space to work with
Is this the home for you?
Tiny home living may be a step too small for your lifestyle, but a cottage may give you many financial benefits, such as a lower mortgage, lower property taxes, lower insurance costs, more money left to spend. These small homes encourage togetherness, which is excellent if you want to spend more time with family.
6. Farmhouse
As the name suggests, a farmhouse is simply a house on a farm. Its architectural style may be influenced by the design trends of the era, but the execution is more driven by function than form. The common farmhouse feature of a porch, which stretches from the front of the home and around the sides of the building, is essentially an open air mudroom for farmers to remove their dirty boots. The roof is typically steeply pitched and occasionally decorated with gables and dormers. Horizontal siding and shutters complete the look.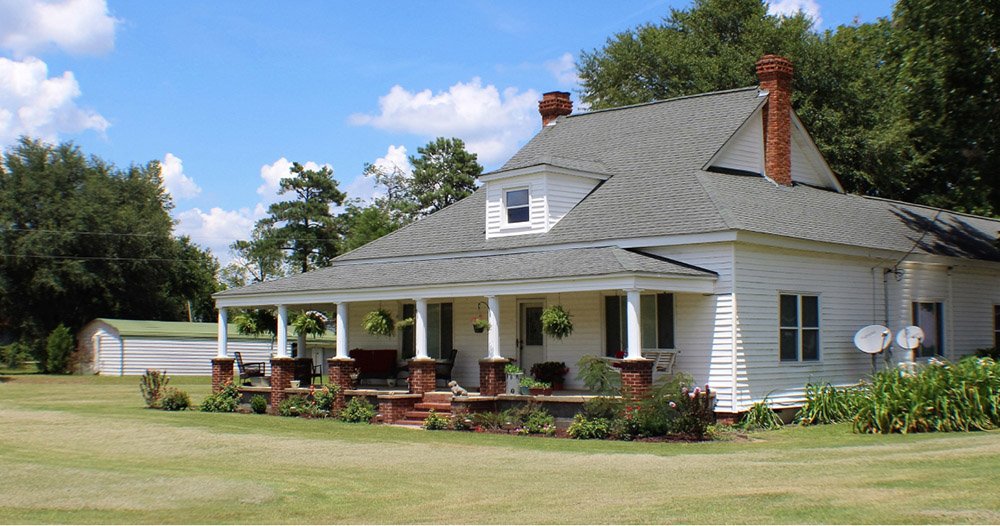 Pros
Lower prices: your money may go so far that you're able to enjoy acreage as well as a very nice home
Plenty of room to enjoy your hobbies and raise your kids in complete privacy
The option of raising your own animals
Cons
Since farmhouse roofs can be a combination of gable and hipped roofing, repairs can be costly
Utility challenges: You may have to deal with septic, propane, and well water
If the home hasn't been well cared for, there may be a few structural challenges
Is this the home for you?
If you're looking for space and informality, the relaxed sensibilities of a farmhouse may be just right. If you're a social butterfly, you'll soon learn that an active social life can take its toll on your gas tank. Farmhouses can be found anywhere there are farms, but finding one that's easy to renovate may be a more challenging feat.
7. Mediterranean/Spanish
Stucco exteriors in white, salmon, peach or yellow, low-pitched red tile roofs, and scalloped windows and balconies with elaborate grill work are the hallmarks of this warm-weather style. Mediterrnean/Spanish Revival style homes are often oriented around a courtyard and have decorative tiles around their windows and doorways. The original style was derived from the early Spanish missions of the 1600s–1800s. From the 1920s, Mediterrnean/Spanish Revival style homes gained popularity in Florida, California, and the Southwest.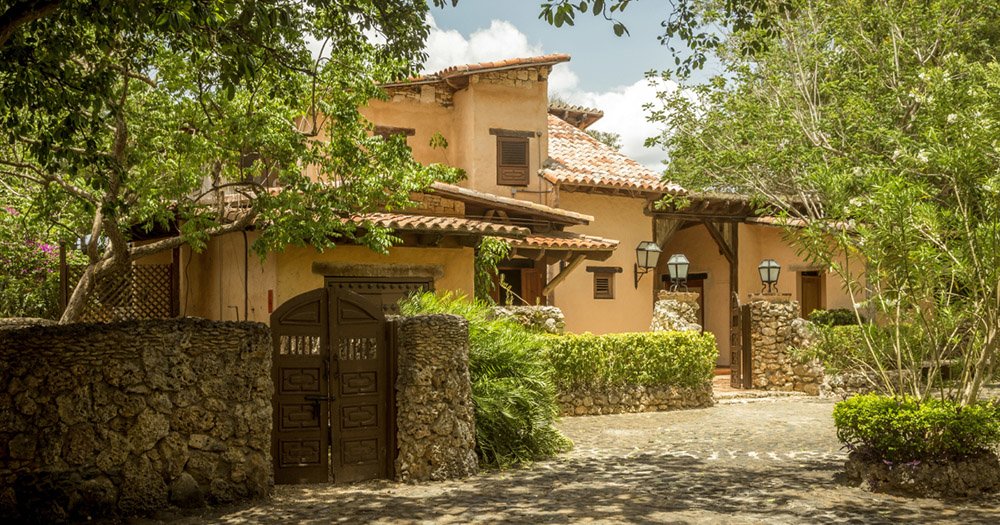 Pros
The original lime plaster walls, like modern stucco, help maintain a constant interior temperature
Adaptability: Some people prefer to make the courtyard a central living room or atrium
Designed for natural cooling, homes like this are both cool and breezy in summer
Cons
Flooring is often made of terracotta, granite, or marble tiles; extra care should be taken when cleaning
The design is so distinct, modern amenities like a basic garage door can stick out like a sore thumb
Spanish clay roof tiles will need to be specially treated if the home is in a cold, damp climate
Is this the home for you?
With their high ceilings, open floor plans, and easy outdoor access, Mediterrnean/Spanish Revival style homes are perfect for entertaining in hot weather. If this style is your vibe, look for homes listed as 'Spanish'—they go for half the price of 'Mediterranean' homes. We can only assume it's because Mediterranean is harder to spell.
8. Pueblo Revival/Southwestern/Adobe
The adobe (mudbrick) or earth-colored stucco walls with their rounded edges and projecting wood beams make Pueblo Revival homes easily recognizable. Heavy doors, massive wood components, flat roofs, porch posts and parapet walls complete this Southwestern look. Pueblo Revival homes are a uniquely homegrown architectural style: These chunky homes emerged as a nod to Native American cultures and as a stylish way to brave the searing heat of the Southwest. You'll find them in New Mexico, Arizona, and California.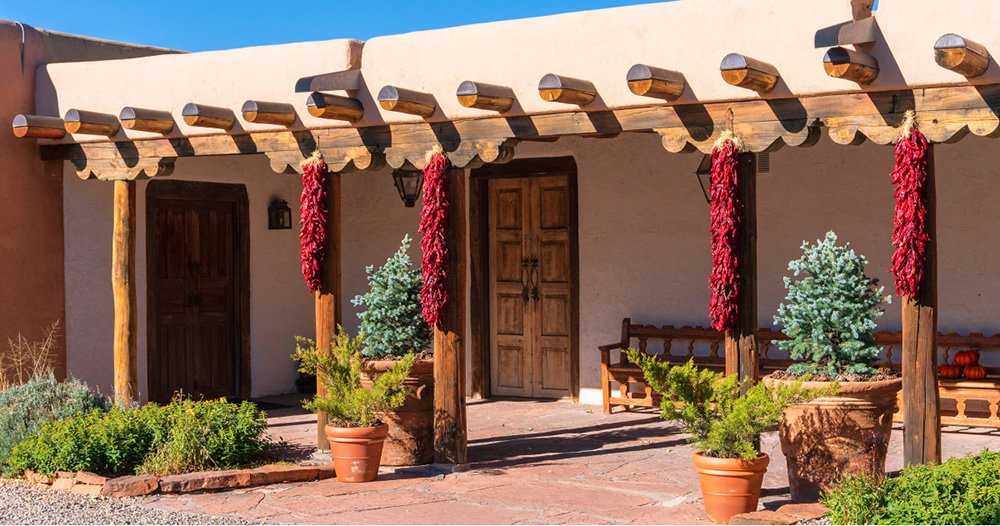 Pros
Their sheltered courtyards are great for relaxing and entertaining in all kinds of weather
This modern imitation of an ancient style of home caters well to modern lifestyles
Thick adobe walls provide natural insulation in scorchingly hot climates
Cons
Critters can sometimes burrow through adobe bricks and weaken the walls
True adobe homes are best in dry, temperate weather
Flat Pueblo-style roofs can be prone to leakage
Is this the home for you?
If you can take the heat, this style of home could be your key to an authentic Southwest experience. Even though these homes are constrained geographically, they still go for a broad range in prices. You can pick up a Pueblo-Revival home for a few hundred thousand or spend millions of dollars.
9. Victorian
Victorians are the quintessential gingerbread house made real. They were typically built on small plots of land, often in a row: If you wanted space, the only way was up. Common features of these multi-story homes include embellished millwork, towers, turrets, and dormers. Not forgetting their eclectic array of window styles, shapes, and sizes—yes, we're looking at you bay windows! Although they can be found in brownstone on the East Coast, wooden Victorians in the west are often brightly painted in different colors.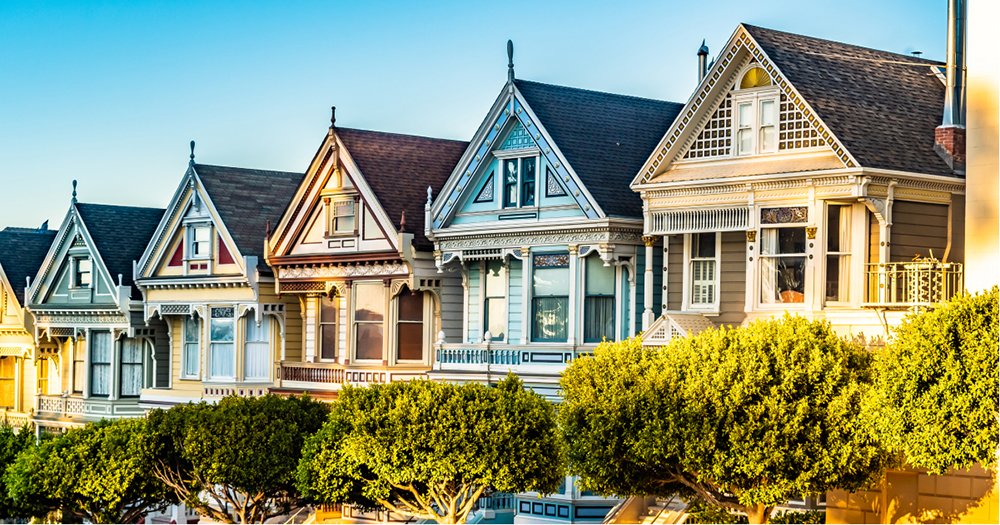 Pros
Jaw dropping beauty all around you—think intricate wood trim, high ceilings, and ornate staircases
Thick walls make it less likely you'll hear your neighbors
Historic districts can protect your home's value
Cons
If the elaborate woodwork needs repair, you'll need to hire expensive specialist woodworkers
Victorian homes were typically built on a thin foundation, which you may need to have redone
The structure and wiring of these homes may not meet modern standards
Is this the home for you?
In this case, love is not blind. If you've fallen for this style of home, and it's within your budget, you may find owning a Victorian to be a rewarding labor of love. While these homes can be priced around $500,000 in some parts of the country, Victorians that are fully restored can go for much more.
10. Art Deco
Flat roofs, smooth stucco walls with rounded corners and bold exterior decorations, high-gloss finishes, glass brick, neon, chrome, mirrors, and opaque glass panels give Art Deco style homes their 1930s movie star glamor...Or their 80s pastel, Miami Vice, neon glamor. Wink. The style was influenced by Egyptian artwork and the Bauhaus school in Germany, and was considered ultramodern at the height of its popularity. Homes in this style are rare, but you'll find Art Deco condos and office buildings in major cities around the US.
Pros
More often than not, you'll find Art Deco homes close to transport, shopping, and restaurants
You can easily renovate these homes with modern materials while preserving their original character
Style, style, and more style...Did we mention style?
Cons
Sound proofing in these homes isn't great—you may hear your neighbors clomping around upstairs
Narrow hallways, small windows, and a lack of a car space or balcony
Older Art Deco homes may need rewiring to meet today's standards
Is this the home for you?
Do you have excitable pets and small children? Unless you're into hand and paw prints on glass, you may find Art Deco homes present unique cleaning challenges. The limited inventory of homes with Art Deco features makes these beauties costly: in 2013, the average asking price for an Art Deco home was $783,589.
11. Greek Revival
If a home reminds you of a Greek temple, it's probably Greek Revival. This style of home has never met a column it didn't like. In the 1800s, Green Revival homes were often constructed in wood, then covered in white plaster to give the illusion of stone. Key features include a gable roof with multiple roof lines, a horizontal transom over the front door, heavy cornices, and in more expensive Greek Revival homes, details such as framed dormer windows on the second story. And don't forget the columns. Lots. Of. Columns.
Pros
High ceilings allow for greater ventilation and keep the rooms cooler in summer
Resplendent with large open spaces for hosting guests and entertaining
These spacious homes are both extravagant and private
Cons
Their large size can make upkeep either time consuming or expensive with regards to weekly cleaning
You may not be able to recoup all your costs to renovate an unloved home to its former grandeur
The numerous entryway windows on this style of home may prove hard to secure
Is this the home for you?
The elegance and style of these homes make them popular among executives and upper management professionals because of the image Greek Revival homes project. If you're financially comfortable and have a large family or big impression to make, this could be the home style for you.
12. Italianate
These homes look like Victorians because they are: Italianate homes were a popular Victorian style of home from the 1840s through 1880s. Italianates are recognizable by their plain 2–3 story basic shape, elaborately decorated thick cornices, thickly hooded, arched windows, porches, and doorways. Think: sloping roofs, deep overhanging eaves, and rows of decorative brackets or corbels. Homes on the west coast were commonly constructed with plain, wood siding, and on the east coast you'll see them in brick, stone, or stucco.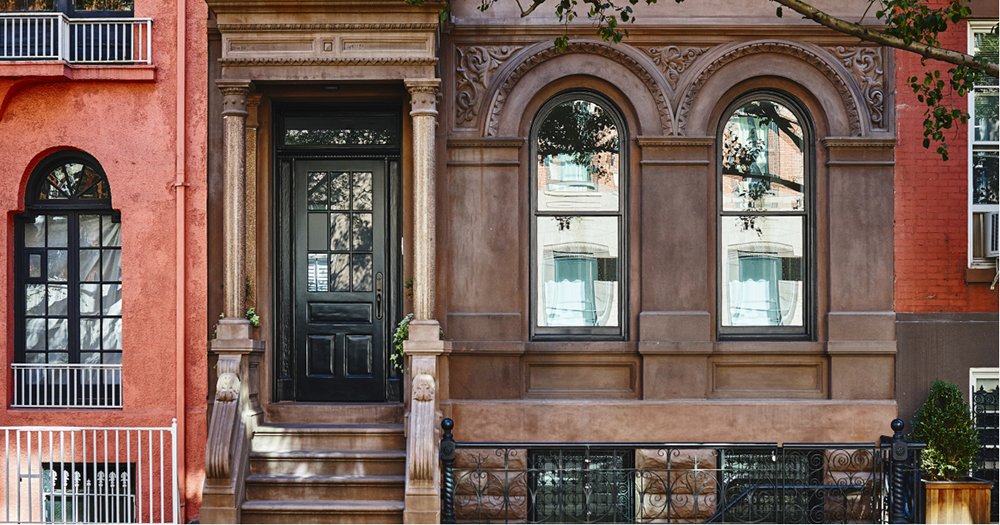 Pros
Italianate's simple form and durable construction materials are the basis for this style's longevity
The masonry walls in east coast Italianates can last for generations
Wooden Italianates are relatively easy to move if you've got a patch of land you'd rather yours sit on
Cons
The gentle sloping roofs of these homes aren't ideal in climates where snow is likely to pile up
Ornamental details common to these homes are made from wood and are prone to damage
To maintain their glory, regular painting is needed on wood sided Italianates
Is this the home for you?
The rooms may be small, but the beauty of these homes' exteriors is undeniable. The extraordinary details continue throughout the home making them desirable at any price point. Speaking of which, in 2013 the average asking price for an Italianate in Brooklyn would set you back $831,036. Now it's probably more.
13. Townhouse
Typically tall and narrow, these single family homes usually have at least 2 floors and, if they're considered a row-style townhouse, they may share a wall or two with surrounding homes. It's common to see Victorian, Art Deco, and even contemporary townhouses. This is because townhouses are less about their architectural features and more about their efficient use of land and space. You'll often find older townhouses built in inner city areas where land is at a premium. They may feature a small yard and/or courtyard.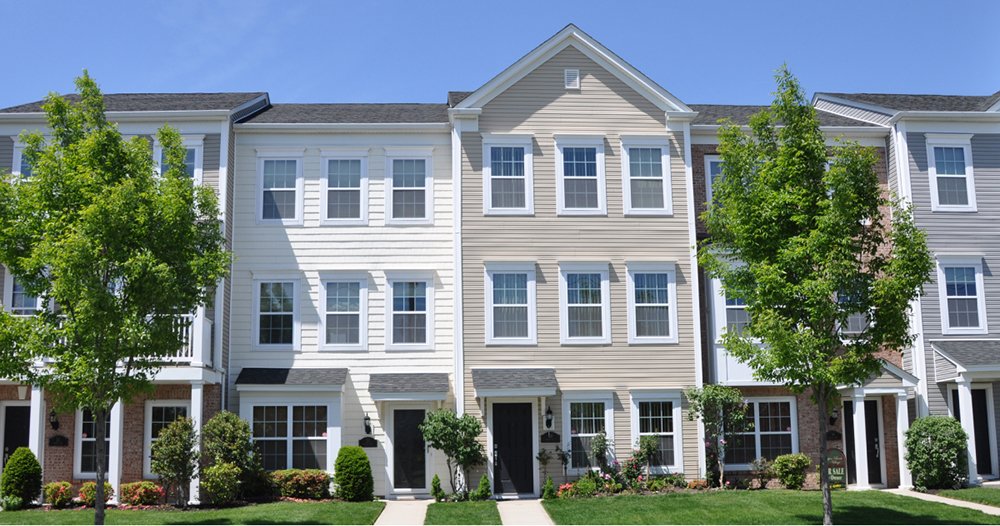 Pros
Location: row-style townhouses are commonly found in metropolitan areas with lots of amenities
Less exterior maintenance due to their small yards, and outdoor space covered by HOA fees
Value for money—they typically cost less than single-family homes in the same area
Cons
While older row-style townhouses may be free from HOAs, new townhomes often expect HOA dues
Limited private outdoor space; if you're lucky enough to have a yard it's likely to be small
Off-street parking may be limited or non-existent
Is this the home for you?
While the lack of yard space may be negative if you have a young, energetic family, the lack of yard maintenance can be a definite plus. Their lower price point compared to single-family homes, and their convenient, lively locations can make townhouses a great choice for first-time buyers.
14. Country
Country homes are easy to spot: they're large homes in the country. Unlike farmhouses, they don't come with a farm. They were, however, influenced by the architectural fashions of the day. Historically, country homes were built by the wealthy as an escape from the dirt and grit of city living. For this reason, many country homes are a hop, skip, and a jump away from big cities. You'll find them in areas such as the Hudson Valley, on the Philadelphia Main Line, Long Island, the Berkshires, and the sunny climes of California and Florida.
Pros
Before work from home became an option for many, you'd face less chance of a bidding war
You'll enjoy cleaner air and better psychological health by being so close to nature
A country home will give you plenty of space to grow and a lower cost of living
Cons
There are fewer jobs in country areas; if you hope to work in the city you'll face long commutes
Being responsible for more land means more time maintaining the land around your home
You'll have much less access to public services
Is this the home for you?
Country living is a lifestyle. For fresh air, privacy, and space without the hassle of a full-on farmhouse acreage, a country house may be your winning ticket. Your children will have plenty of room to play outside, but if they're too young to drive you may end up ferrying them long distances to meet with friends.
You've found your style, now find your home
Now that you know the ins and outs of 14 popular styles of houses, it's a good time to explore your mortgage options. After all, the list price of all these homes varies from place to place and the first step in learning how to know if a house is right for you is understanding the budget you have to work with. If there's a wide range of home styles you've got your eye on, knowing what you can afford can help you narrow your choices. See how much you can get pre-approved for, and get that little bit closer to securing your dream home.