Homebuying boom shows signs of longevity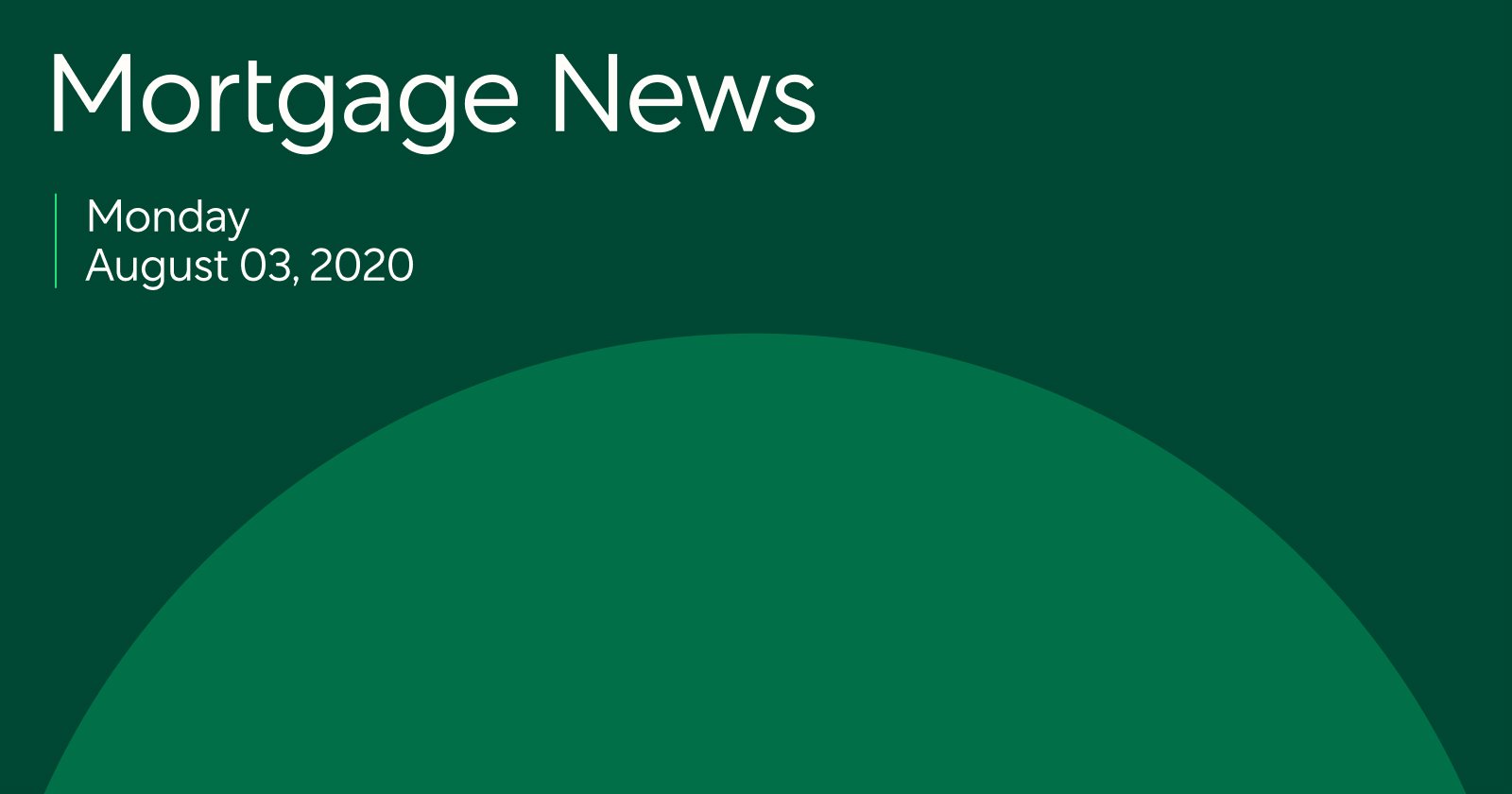 Here's a look at the latest developments in the mortgage market for the week beginning 8/3/20.
Homebuying boom shows signs of longevity
Rates expected to stay near record lows, but can't fall much further
The average homebuyer's budget just increased by $32,000
Better.com rated among top 3 lenders for 2020
Homebuying boom shows signs of longevity
In late July, a flurry of activity drove home prices up 11% compared to the same time period last year, with many home purchases settling above list price, and an average final sale price of 99% of the seller's ask. This growing demand is outstripping a dwindling supply (down 30% year-over-year); at this rate, it would take less than five months to sell every existing home on the market.
This summer's homebuying boom has been largely driven by unmet demand carried over from nationwide lockdowns, but another key factor could prolong the upward trend for years to come; the largest generation in US history is growing up and entering the market.
Millennials are already buying the largest share of homes sold in America, with those over the age of 30 making up 25% of homebuyers, and the younger half of Gen Y (ages 22 to 29) comprising another 13%. The homeownership rate among millennials is also growing faster than that of their older counterparts, which may signal a steadily increasing demand as new cohorts approach the median homebuying age of 31 each year. Homebuilders are coming out of the woodwork to fill the existing supply gap, but with inventory already lagging behind interest, that may take years.
Whether or not home prices will continue to rise depends largely on the market's ability to balance supply and demand, but a potential wave of evictions due to COVID-19's economic impact could tip the scale. Though the majority of those affected would be renters, the ensuing loss of rental income for homeowners could trigger a flood of sales as landlords try to offload less profitable properties. Because the real estate markets for different types of housing are so intertwined, problems in multi-family homes can easily spill over to the owner-occupied market. Foreclosure protections are set to end in many states later this year, putting many at risk of losing their homes, and expiring unemployment insurance expansions will likely exacerbate the issue, as many homeowners have been putting that infusion toward housing costs. Without further intervention from Congress, a wave of residential home sales could reverse the pricing gains we've seen this year.
Rates expected to stay near record lows, but can't fall much further
The Federal Reserve met last week to affirm their commitment to support lending for the foreseeable future. Their actions indicate that they will purchase bonds and mortgage backed securities in order to keep rates low. Mortgage rates, however, may not have that much further to fall. Normally, the average 30-year mortgage rate follows the yield on the 10-year US Treasury bond. When average rates drop suddenly, however, lenders often curb the resulting influx of applications by raising the rates they offer, increasing the difference between mortgage rates and that bond yield. With that gap steadily narrowing toward normal levels, new rate records may be hard to break as lenders struggle to handle the sheer volume of applications brought on by the appeal of lower payments through refinances and the swelling summer purchase market.
The average homebuyer's budget has increased by $32,000
Purchasing power was up 10% year-over-year in July despite a record-high spike in housing prices. Record-low mortgage rates allowed buyers to afford $32,000 more than they could in 2019 with the same monthly payment.
As lenders tighten their standards, however, healthy credit may be more important than ever for those looking to buy a home. House hunters with FICO scores lower than 720 may want to focus on paying down debt before making an offer.
Better.com rated among top 3 lenders for 2020
Bankrate's annual assessment of mortgage lenders placed Better.com as a top pick among their Best Mortgage Lenders of 2020, citing expediency, affordability, and customer experience as deciding factors.
In the market for a home loan?
Get pre-qualified at better.com, and check your custom rates. If you like what you see, you can lock your rate instantly online.