FHFA extends foreclosure suspension as mortgage delinquencies rise
Published September 2, 2020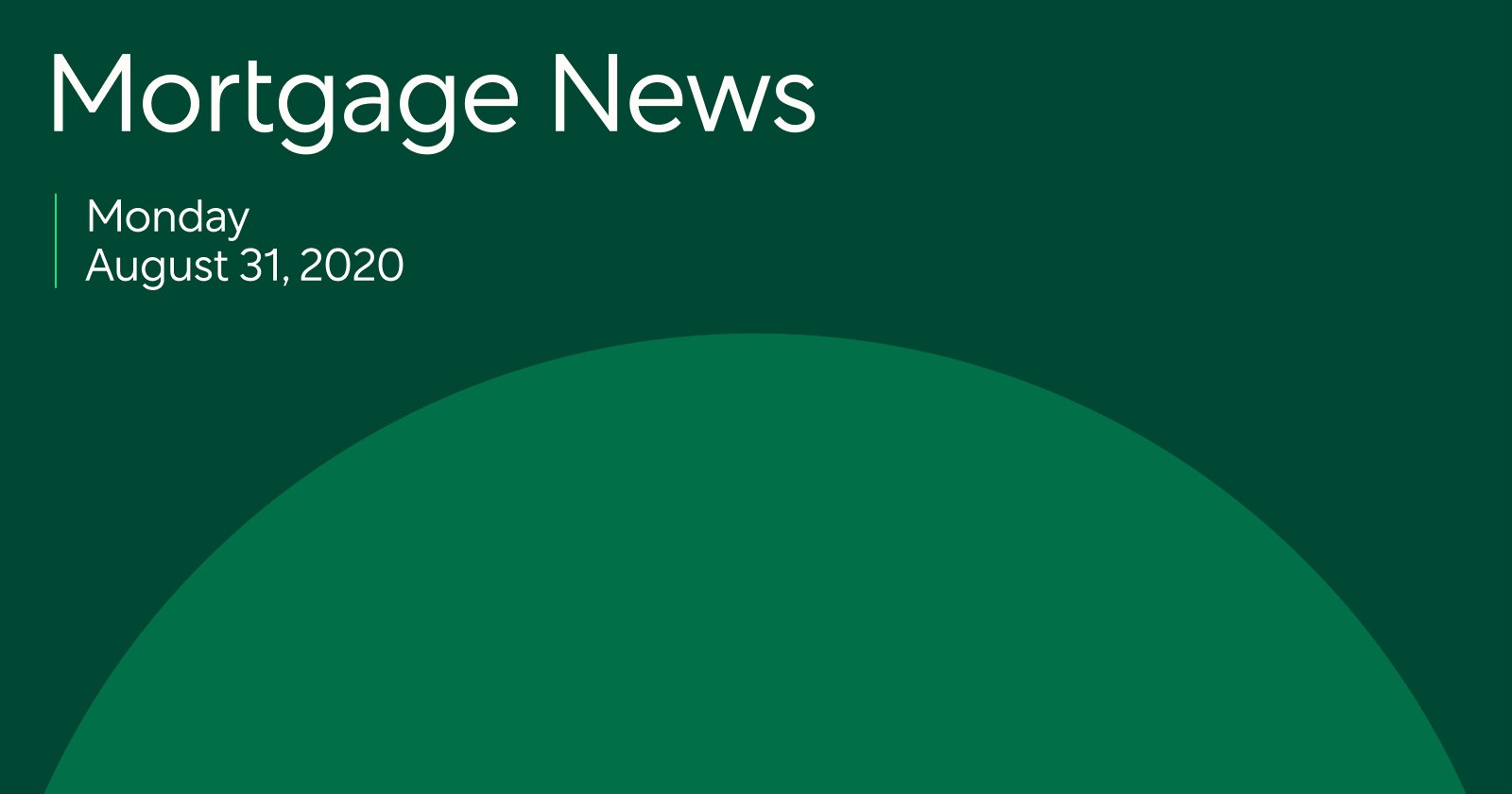 Here's a look at the latest developments in the mortgage market for the week beginning 8/31/20.
Foreclosure suspension extended until the end of the year
Millennials help fuel housing market recovery
Sales of large homes up 21% as buyers seek more space
New bill proposes tax-free savings for down payments
Foreclosure suspension extended until the end of the year
The Federal Housing Finance Agency (FHFA) and the Department of Housing and Urban Development (HUD) extended their foreclosure and eviction moratorium (in effect since March 18, 2020) until the end of the year. The new announcement will benefit 28 million homeowners who have mortgages with Fannie Mae and Freddie Mac.
The extension comes as the number of people unable to make their monthly mortgage payments continues to rise, with almost 4 million homeowners 30 or more days past due on their bills as of July. Homeowners with serious mortgage delinquencies, 90 or more days behind on their payments, increased to 2.25 million—1.8 million higher than they were pre-pandemic. While the action offers relief for homeowners, advocates believe the extension neglects the millions of renters facing financial hardship due to the COVID-19 pandemic. Last week, thirty-one housing organizations teamed up to send a letter to Congress asking to protect renters in the stimulus package.
Emergency federal aid—such as an extra $600 a week in unemployment benefits—that once gave homeowners a much needed lifeline during the pandemic, has now ended adding to the financial hardships millions are facing. The U.S. Census Bureau survey found that 6% of households believe they won't be able to pay their August mortgage bill.
Beyond the moratorium, struggling homeowners can also benefit from the Coronavirus Aid, Relief and Economic Security Act, or CARES Act, which makes forbearance more accessible by expediting the process. Yet, that's not the only option that exists. For those looking to lower their monthly payment and save more in the long-term, refinancing may potentially be a better option to consider, especially with the market's record low interest rates.
Whether it's deciding between forbearance or refinance, or just understanding what payment options are available, it's important for borrowers to let their lenders know if they're having difficulty making their monthly payments and discuss what options are available.
Millennials help fuel housing market recovery
Millennial homebuyers, who range in age from their mid-20s to late-30s, have been a driving force in the housing market's bounce-back. Sales of previously owned homes spiked almost 25% in July, due in part to millennials, the largest adult population in the country last year, reaching homebuying age.
Experts expect millennials to buy around 15 million homes in the next decade. Beyond boosting the housing market, new home sales support economic growth as homebuyers spend money on renovations, appliances, and furniture.
Sales of large homes up 21% as buyers seek more space
As more and more Americans spend time working from home amid the coronavirus pandemic,
homebuyers are seeking properties that offer more space. So much so, that the housing market saw a nationwide 21% year-over-year jump in the sale of larger homes (3,000-5,000 square feet) in July.
The interest in larger homes comes as expected homebuyers (planning to buy a home in the next 12 months) desire a defined office space for their professional work and outdoor or recreational space.
New bill proposes tax-free savings for down payments
U.S. Senators Doug Jones (D-Alabama) and Cory Gardner (R-Colorado) introduced a new bill to the Senate called the American Dream Down Payment Act of 2020. The proposed bill would create tax-free saving accounts for future homeowners that would allow them to save up to 20% towards the down payment for a home. Family and friends can also also contribute money to the account.
According to a recent survey by the Urban Institute, more than two thirds of renters viewed down payments as a barrier to homeownership.
Considering a home loan?
Get your custom rates in minutes at Better.com. Our team is here to walk you through your options and help you make an informed decision about which loan is right for you.